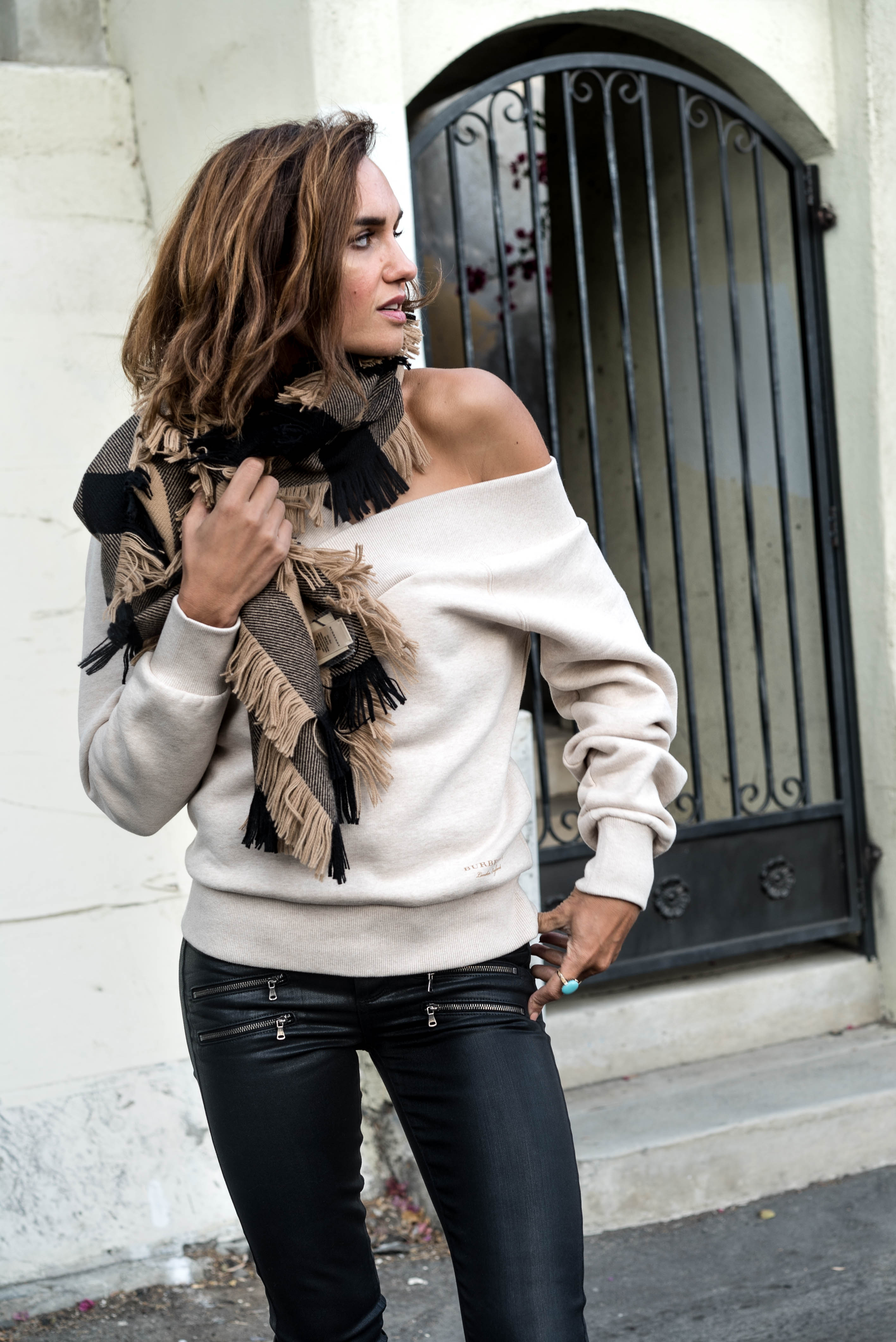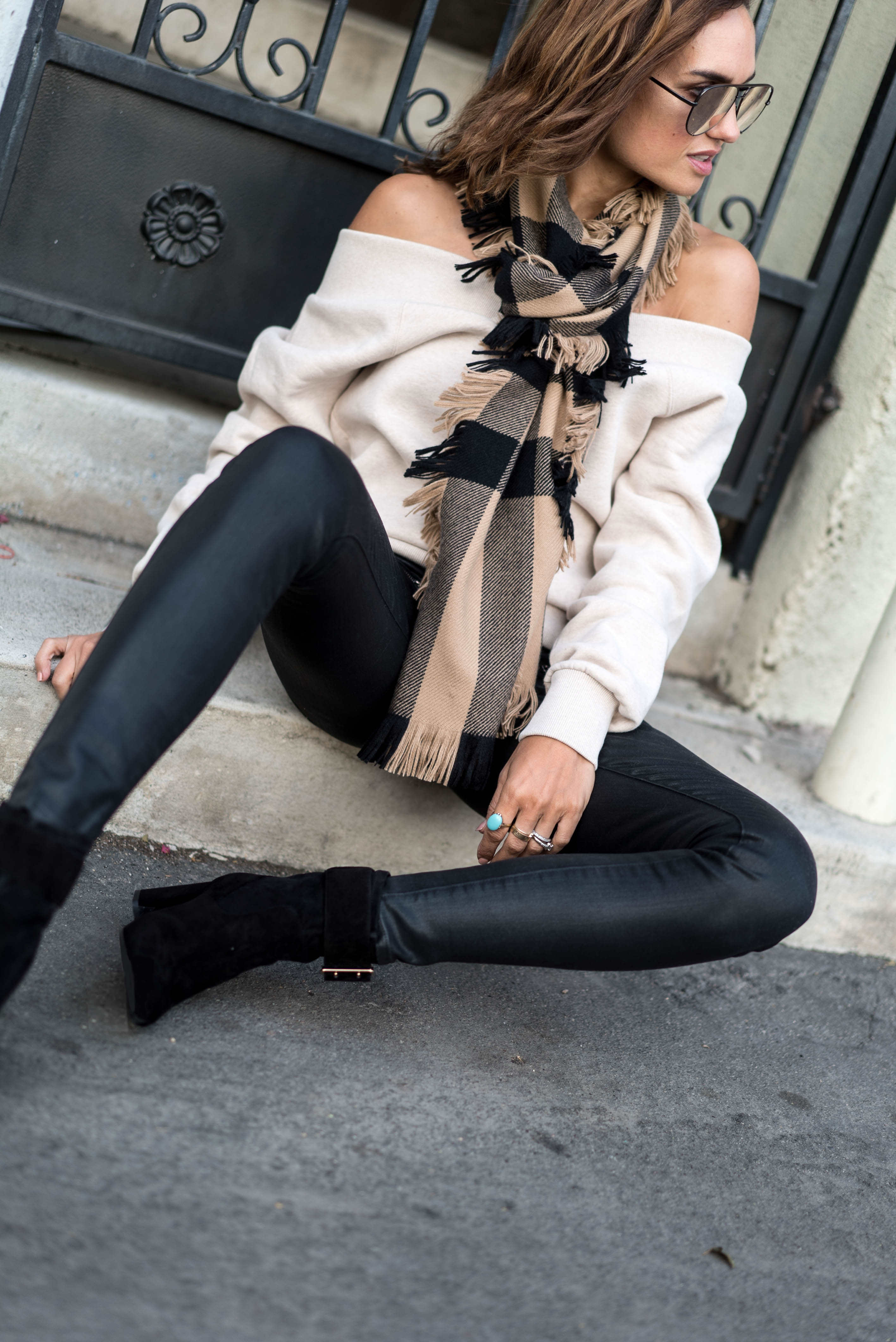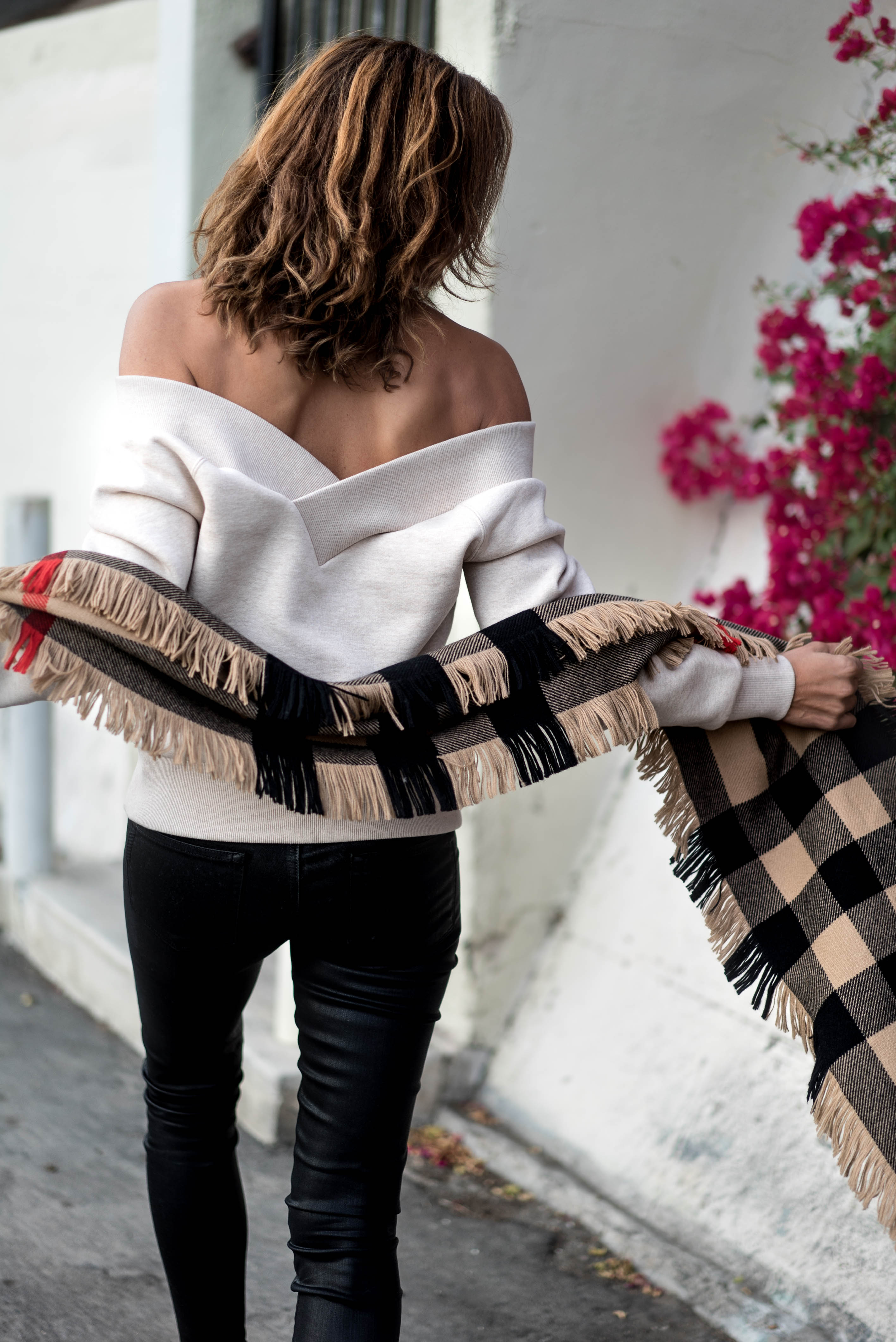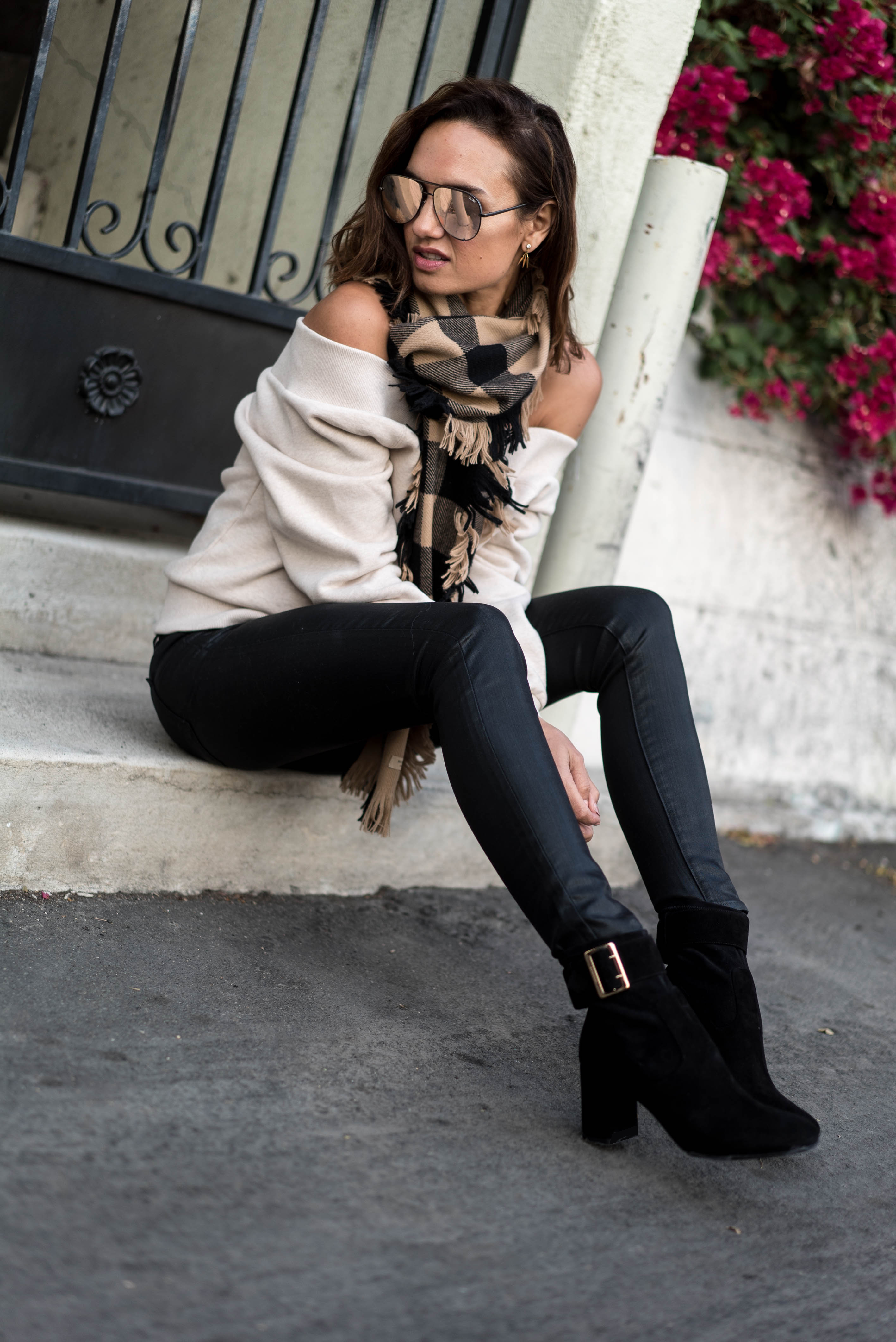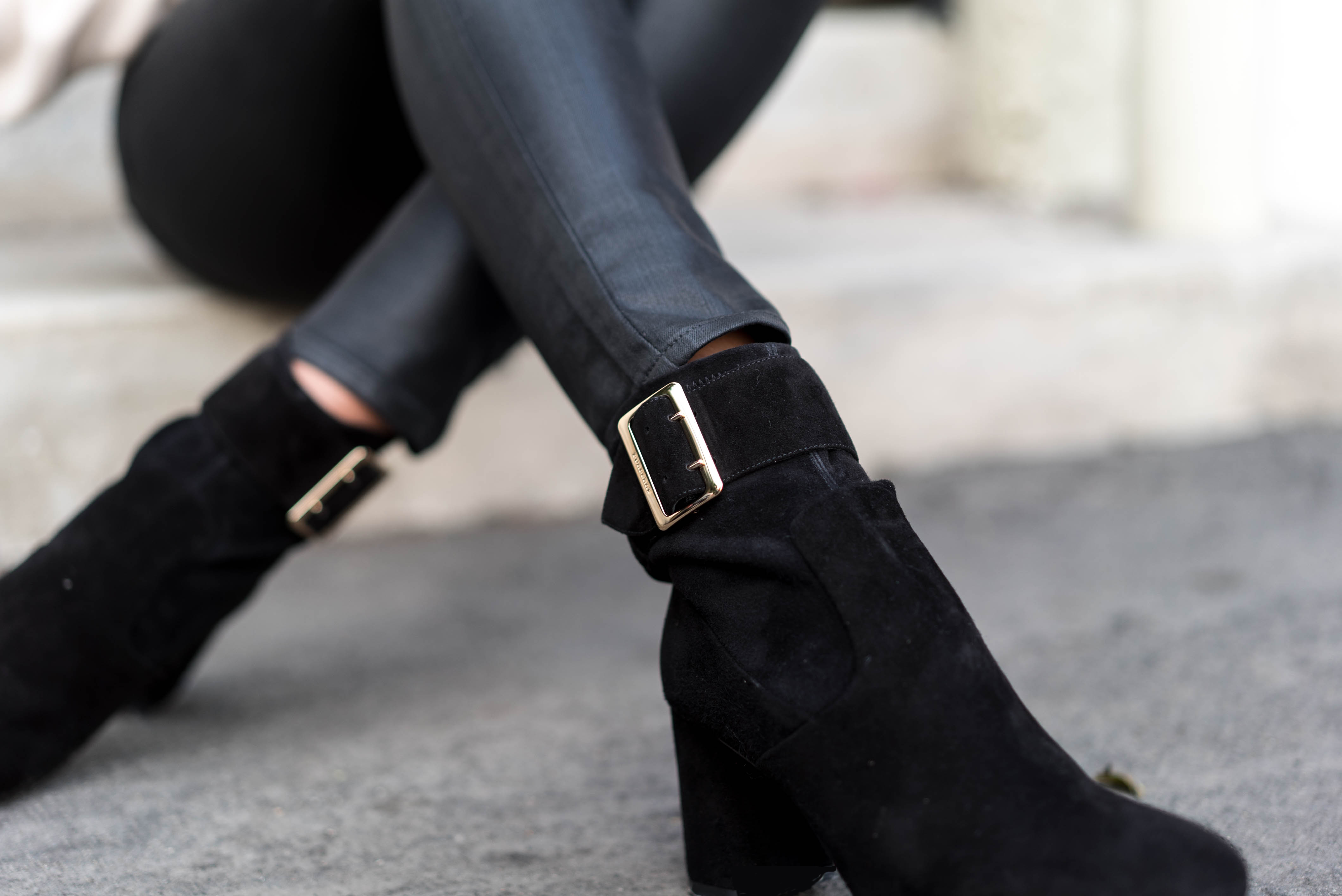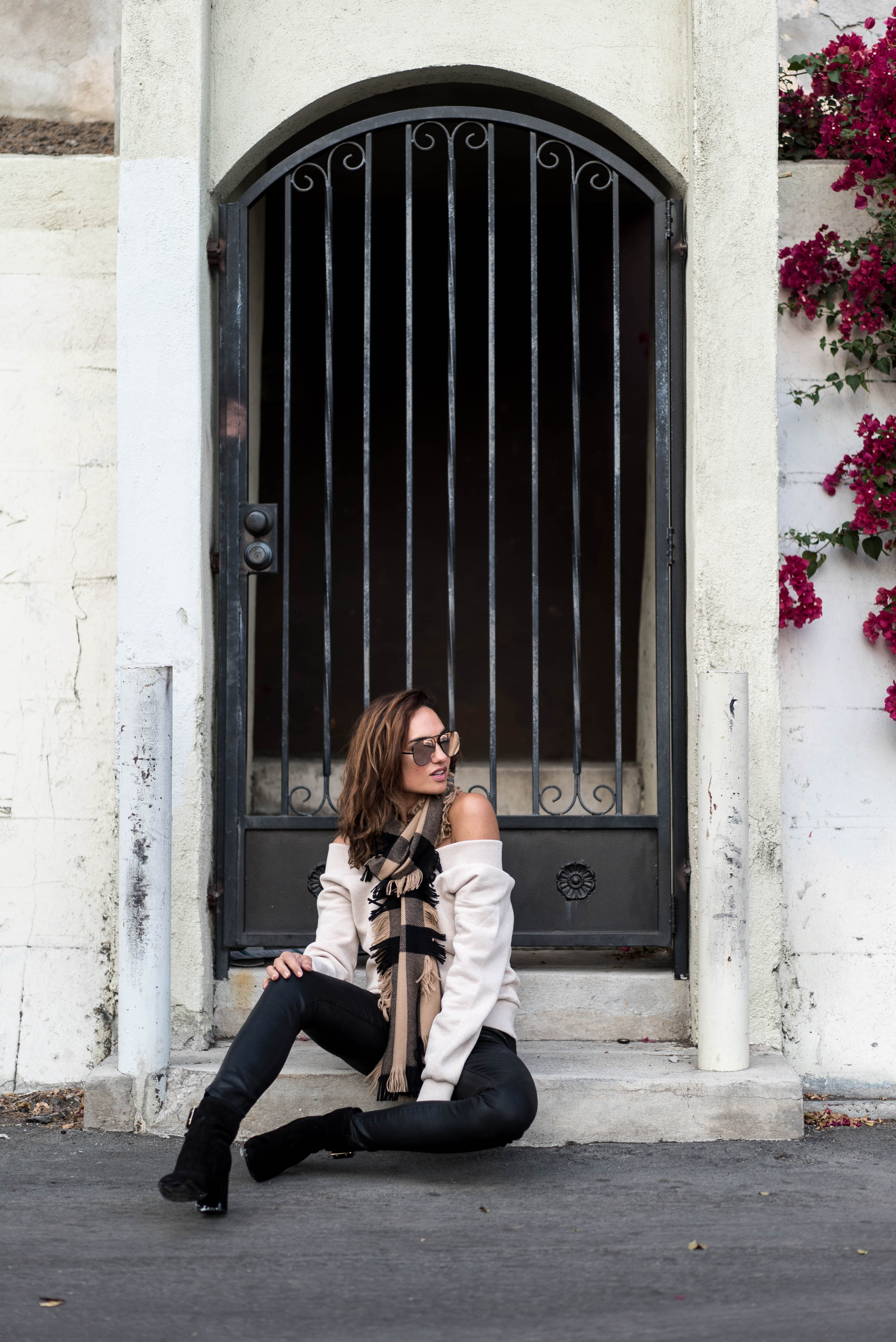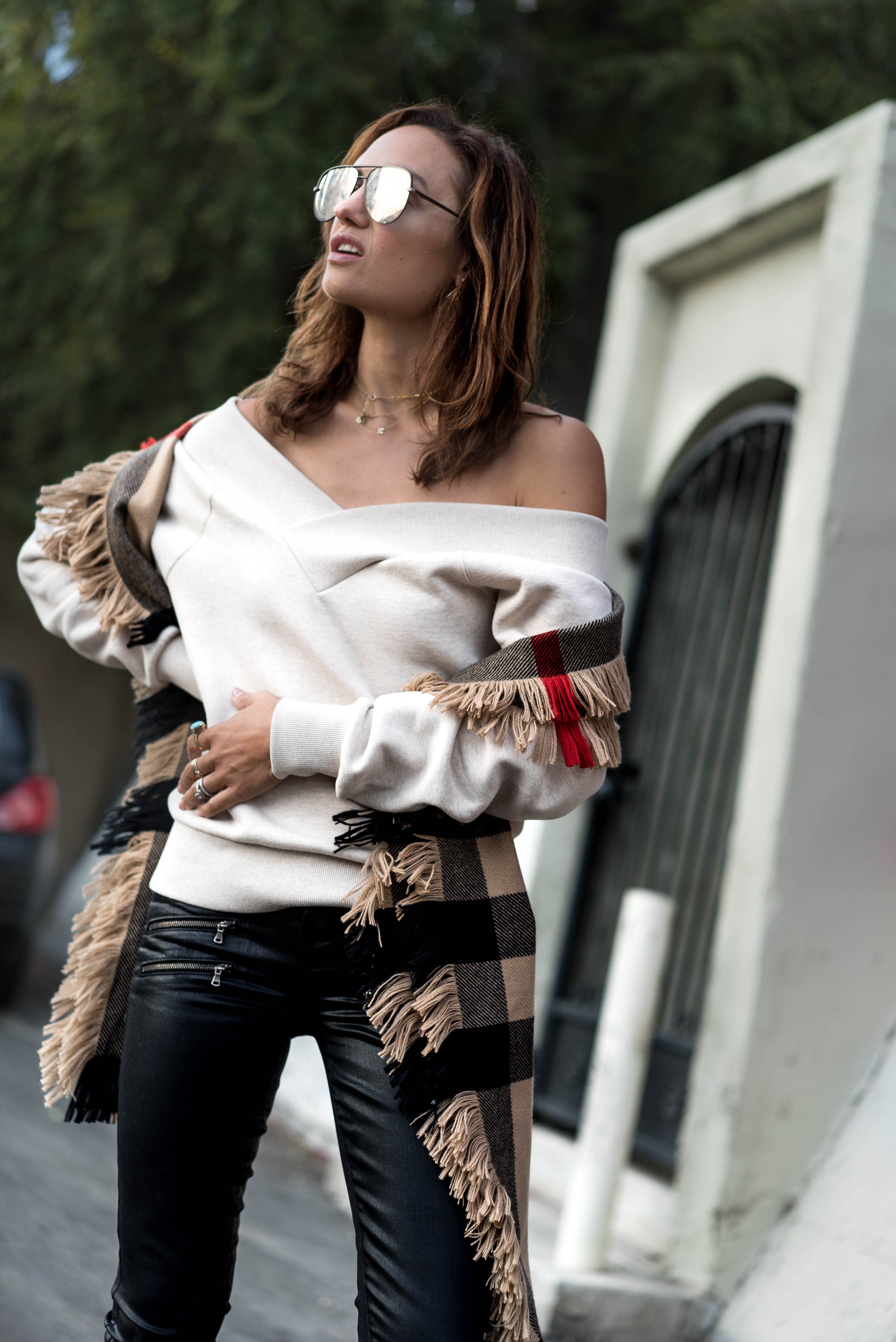 3 Investment buys with Nordstrom
If there are only a handful of items you buy right now for this fall, make it a luxury scarf, booties, and comfy sweatshirt. I love this outfit combination not only because it is both high and low price points, but perfect for church, outings or date night. This scarf can be worn multiple times over a turtleneck sweater or dress. I personally love it dressed down with a sweatshirt and jeans. I love how Nordstrom carries such an awesome selection of refined pieces like Burberry that I tend to gravitate to every fall season. Thankfully Nordstrom makes it easy to shop using their curbside pick-up on the website. I'll admit I've used it more than once, and it basically felt too easy. I had all four kids in the car, a soccer ball, 4 scooters, a crazy day, I called the 800# while I was parked, and two ladies from Nordstrom took all the bags to my car. How easy was that? This winter, we are planning a family vacation to Vail, CO, and while I'm super nervous about skiing since it is not my gift, I'm packing things like boots, sweaters, statement scarves and this Burberry deep V sweatshirt. If I can't ski well, at least I can dress well and attend ski school.
What is your favorite piece? Shop my look below:
sweatshirt BURBERRY // faux leather pants PAIGE // scarf BURBERRY // boots BURBERRY all from Nordstrom // blush NARS // sunglasses QUAY
Thank you Nordstrom for sponsoring this post! And don't forget to shop their 40% off sale!