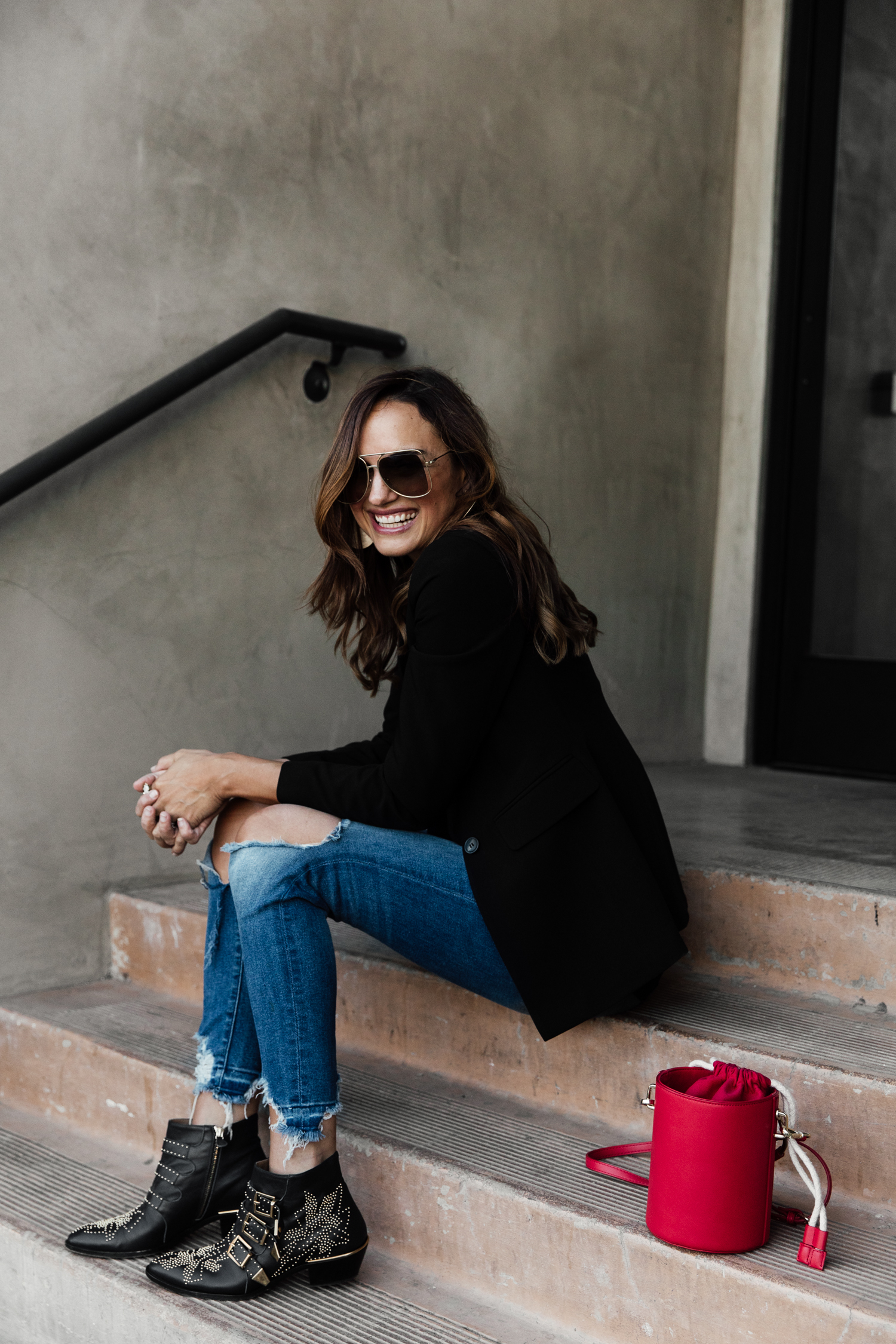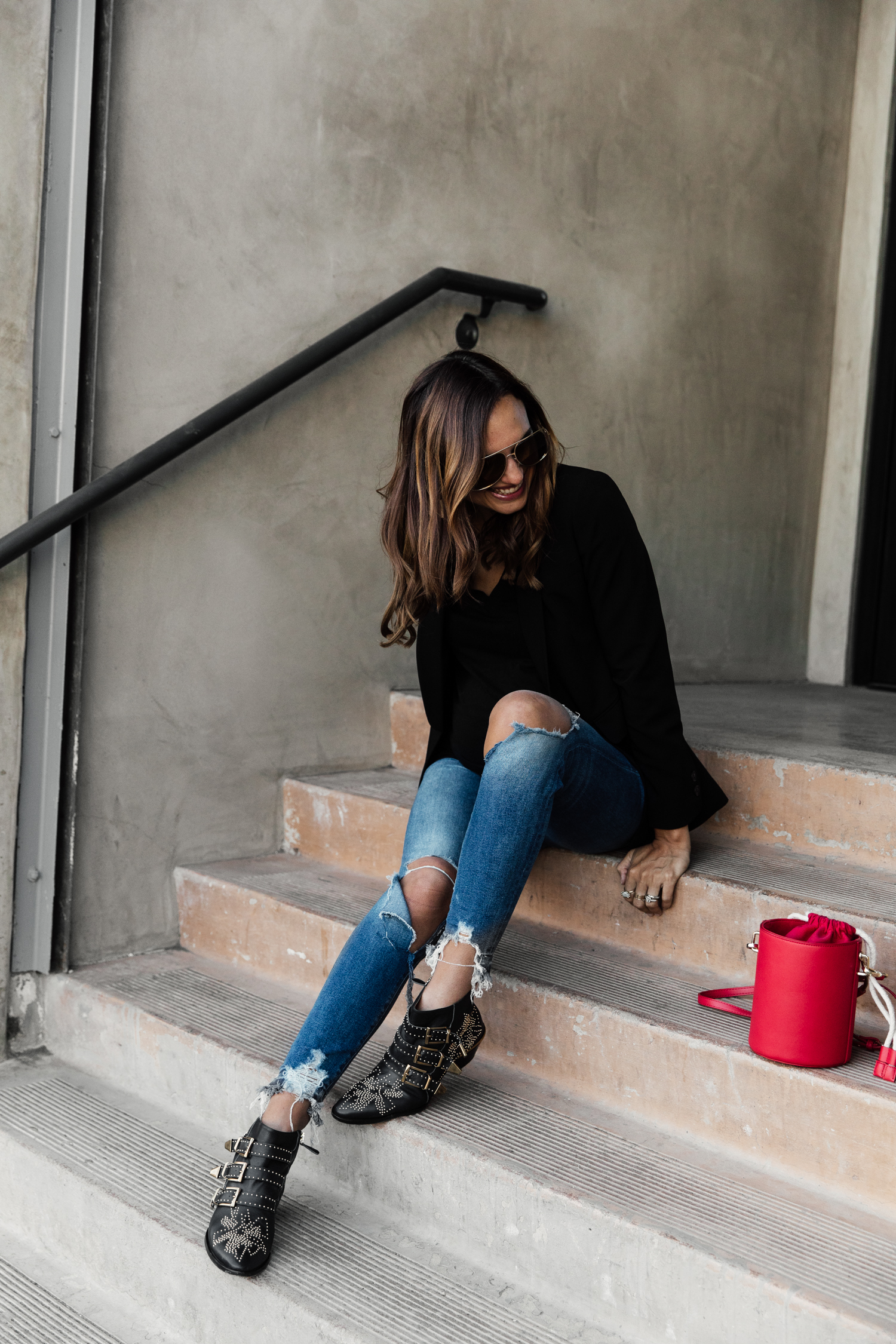 My life is basically in the fast lane all the time. There's no time to second guess, overthink, or overbuy (hello messy closet, I see you). With a house full of 6 (soon to be 7), we are decluttering to the tune of 5 bags a week to donations. While I feel like that's not enough, progress is everything. It has also got me thinking about items in my closet that I wear OVER and OVER again. Like these Chloe Susanna Booties I scored on eBay.
I don't like paying full price, so I utilize sites like eBay, Poshmark, and Rebag. They are great places to check first before you hand over the Amex for the $1300 boots. Trust me on this, do your research. I don't usually have a ton of time, in between cutting hot dogs, arriving late to swim lessons, remembering to take my prenatal vitamin (or completely forgetting to take my prenatal vitamin)—you get the point. There really aren't enough hours in the day.
However, I do manage to remember certain keywords to plug in like "Hermes Oran sandal size 40" or "Chloe Susanna Boot" or last week I searched, "
New Nike Running shoe girls
size 1″ for my daughter. I'll usually skim the options, and if I don't see anything, I'll check again 
the next day
. Consistency usually pays off with me saving money and a package at the door a couple days later. Yay for fast shipping via eBay! (not sponsored;)
So, with all of that said, here are 5 investment buys every girl should own, but always remember you don't necessarily have to pay full price!
5 Investment Buys for Smart Spending
Chloe Susanna Boots (I also love the Anine Bing version)
Alexandre Birman 'Clarita' Sandals



Now, my secret's out. It's your turn, where are your favorite places to get used items?