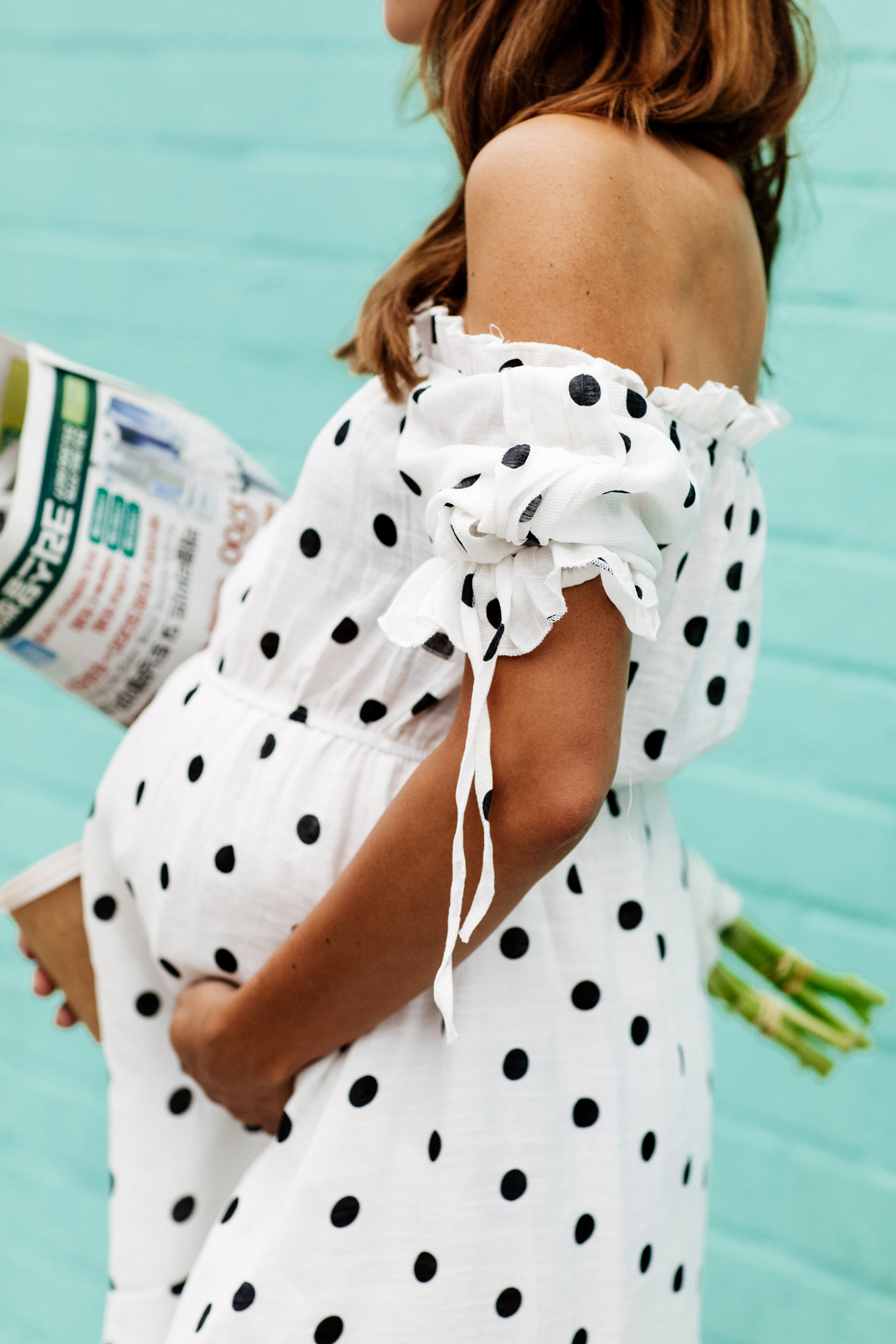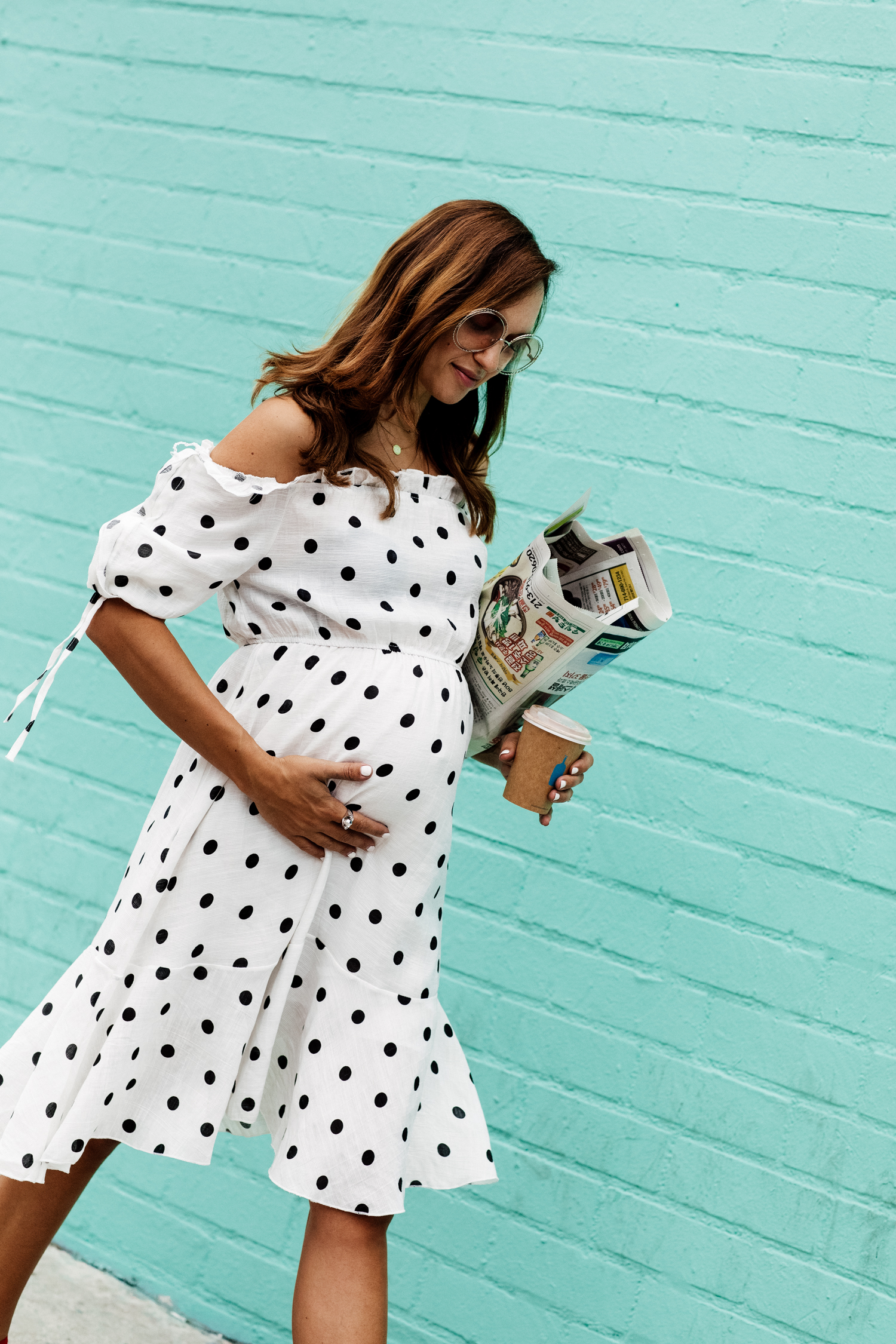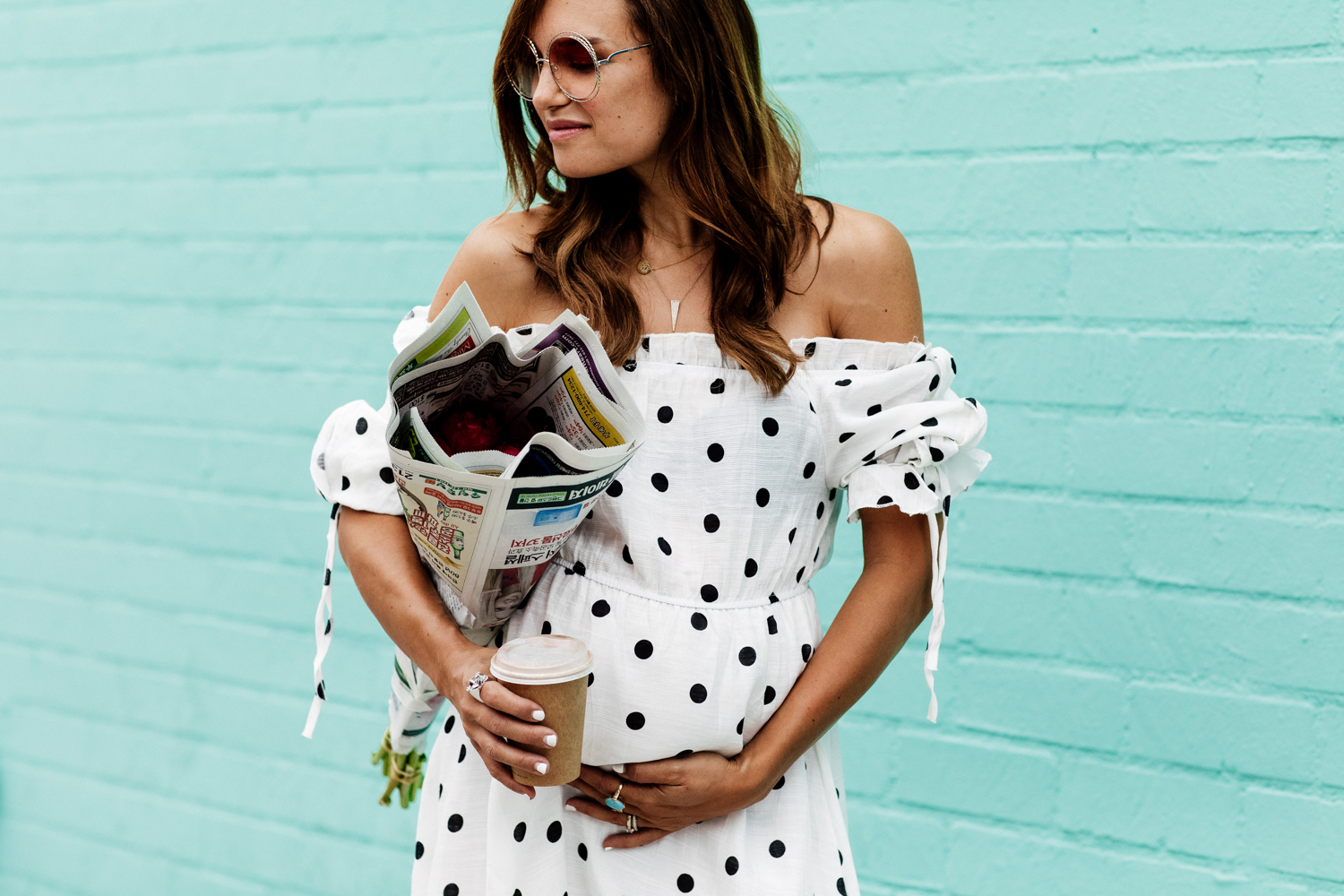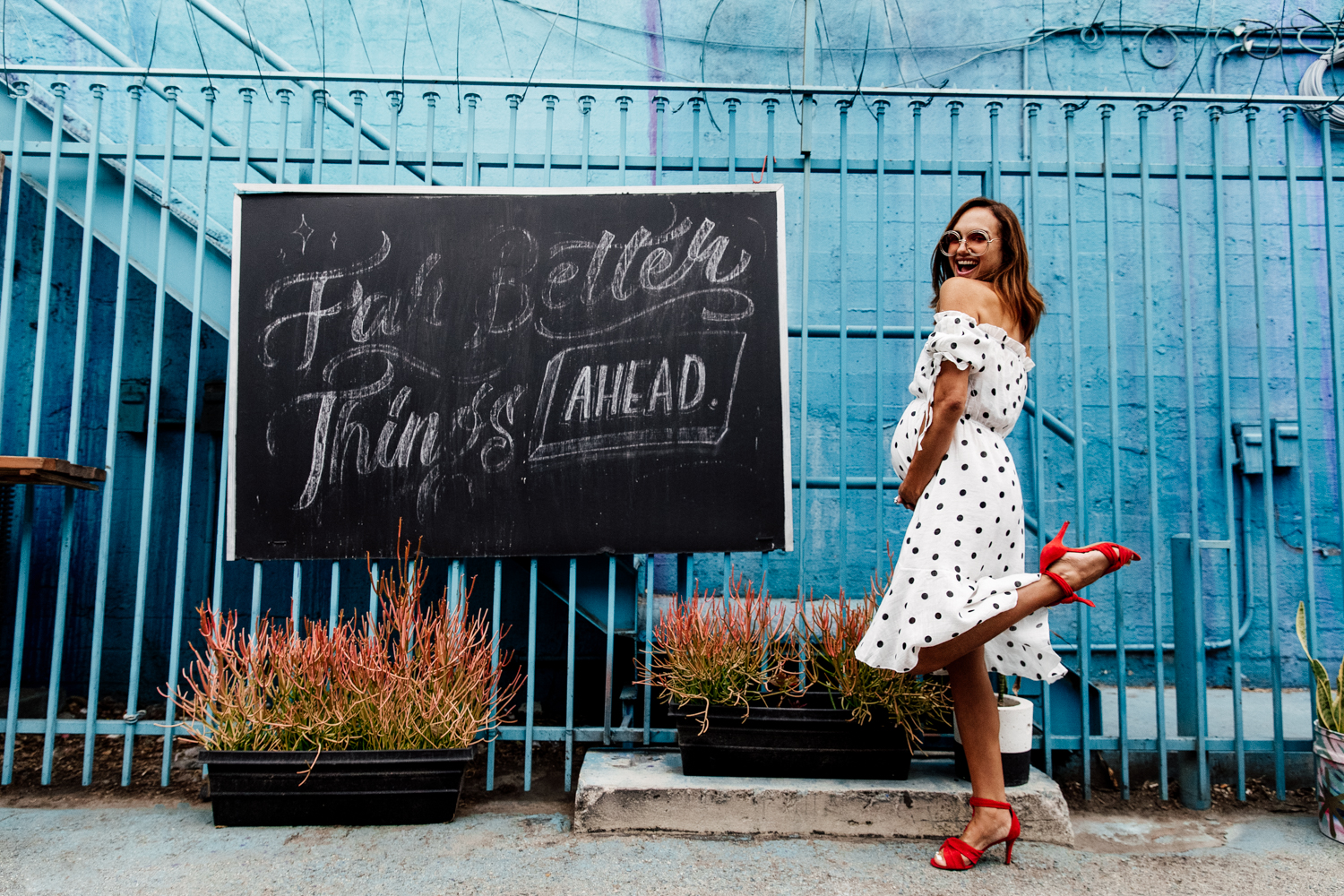 polka dot dress (wearing a S/M and I'm 5'9″)// heels // sunnies // necklace "All eyes on Me" only $62!

I'll be the first to admit I've been super tired during this pregnancy and have found creative ways to lift my mood, and keep moving so I've shared them below. Can you believe I have only 13 weeks remaining– but who's counting? This sign my photographer and I found "Far better things ahead' really spoke to me because it really is all about perspective. I'm growing this human and many more special days and memories to be made up ahead. Don't fret! The back pain and leg pressure is all worth it when I'm finally staring at his face holding him in my hands.
Deep Breathe take a deep breath through your nose, hold it and breathe out through your lips
De-Clutter It may sound funny, but when I clean out my closet or the fridge, I can think more clearly and it gives me a sense of joy, seriously!
Take a walk or workout – this helps clear my head
Wear polka Dots – wearing them truly lifts the mood!

Get your favorite drink at your favorite coffee shop, mine is an almond milk mocha and I feel special when I do something small for myself. If you want to go the extra mile, buy a stranger a coffee too!
Have you entered my giveaway on Instagram? I'm giving away 5 $100 gift cards. Just in time for the Nordstrom Anniversary Sale. Be sure to check Instagram for the rules.