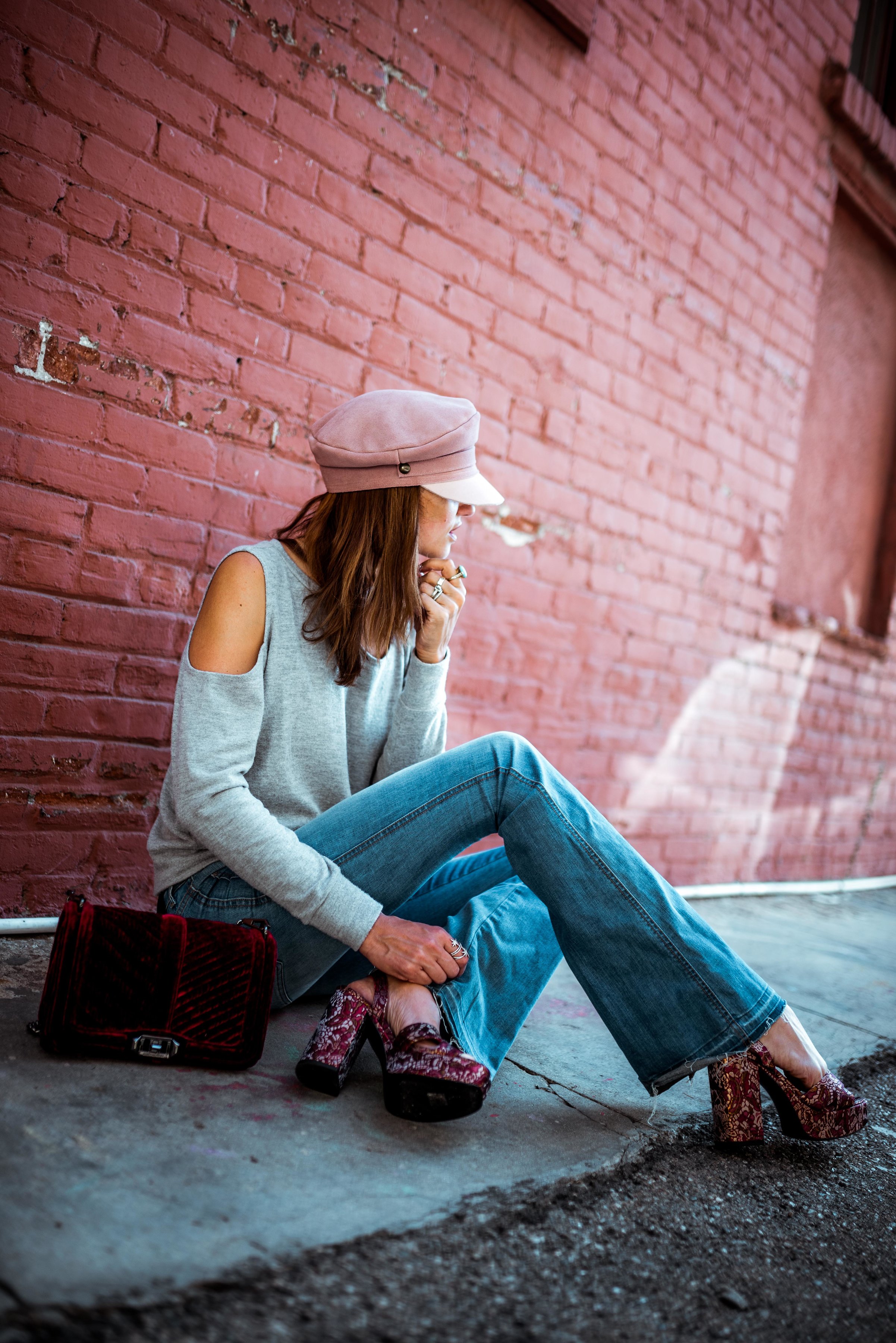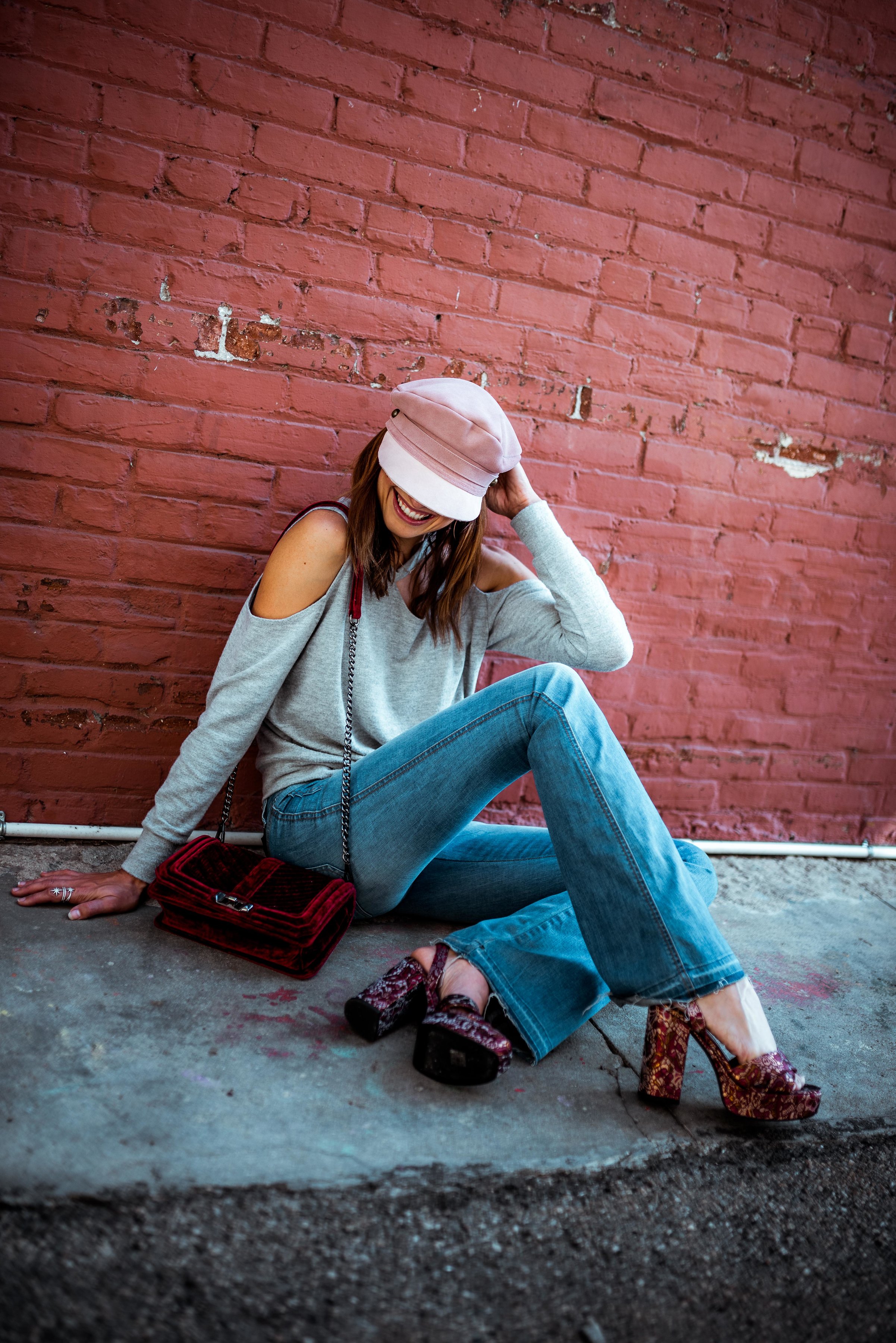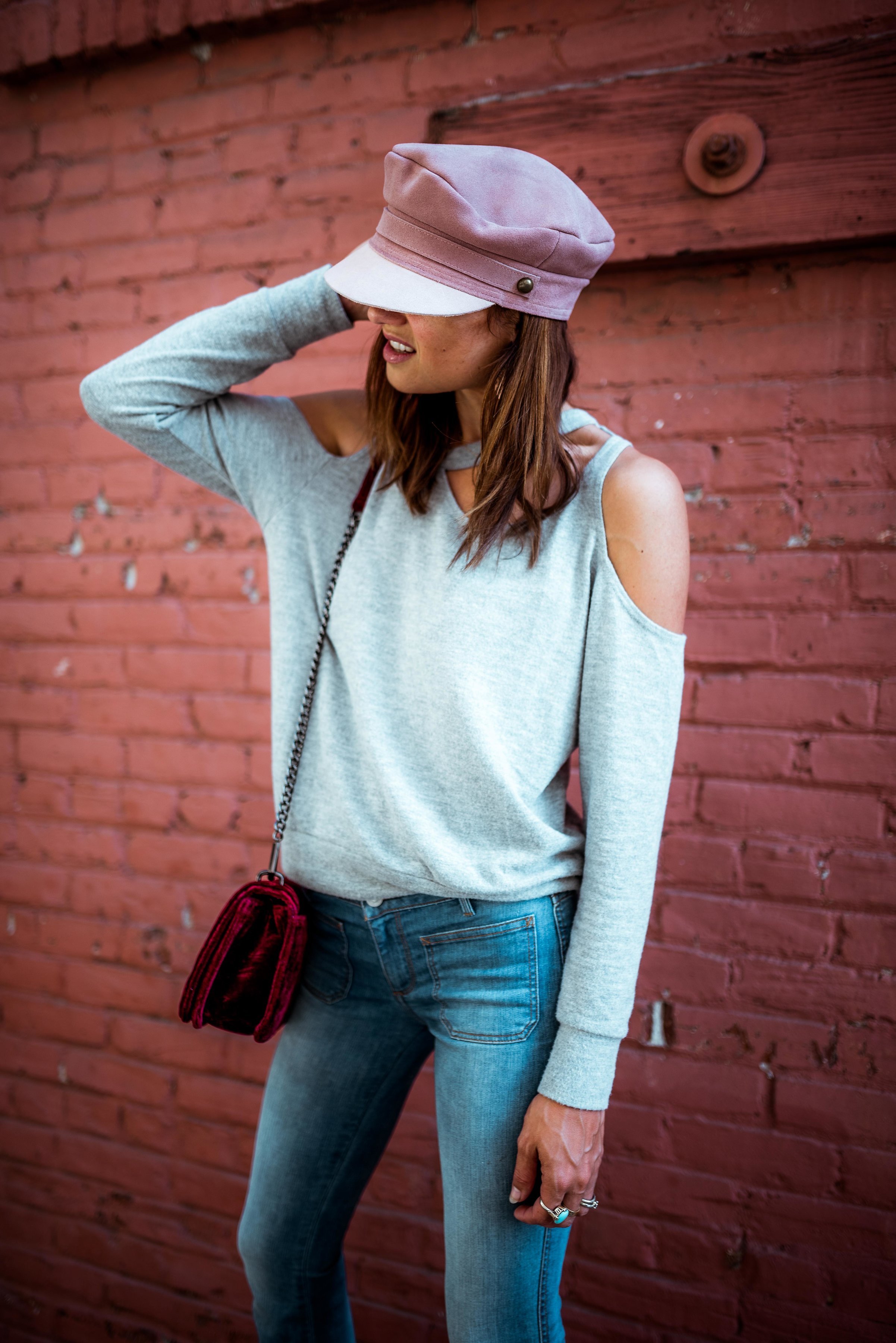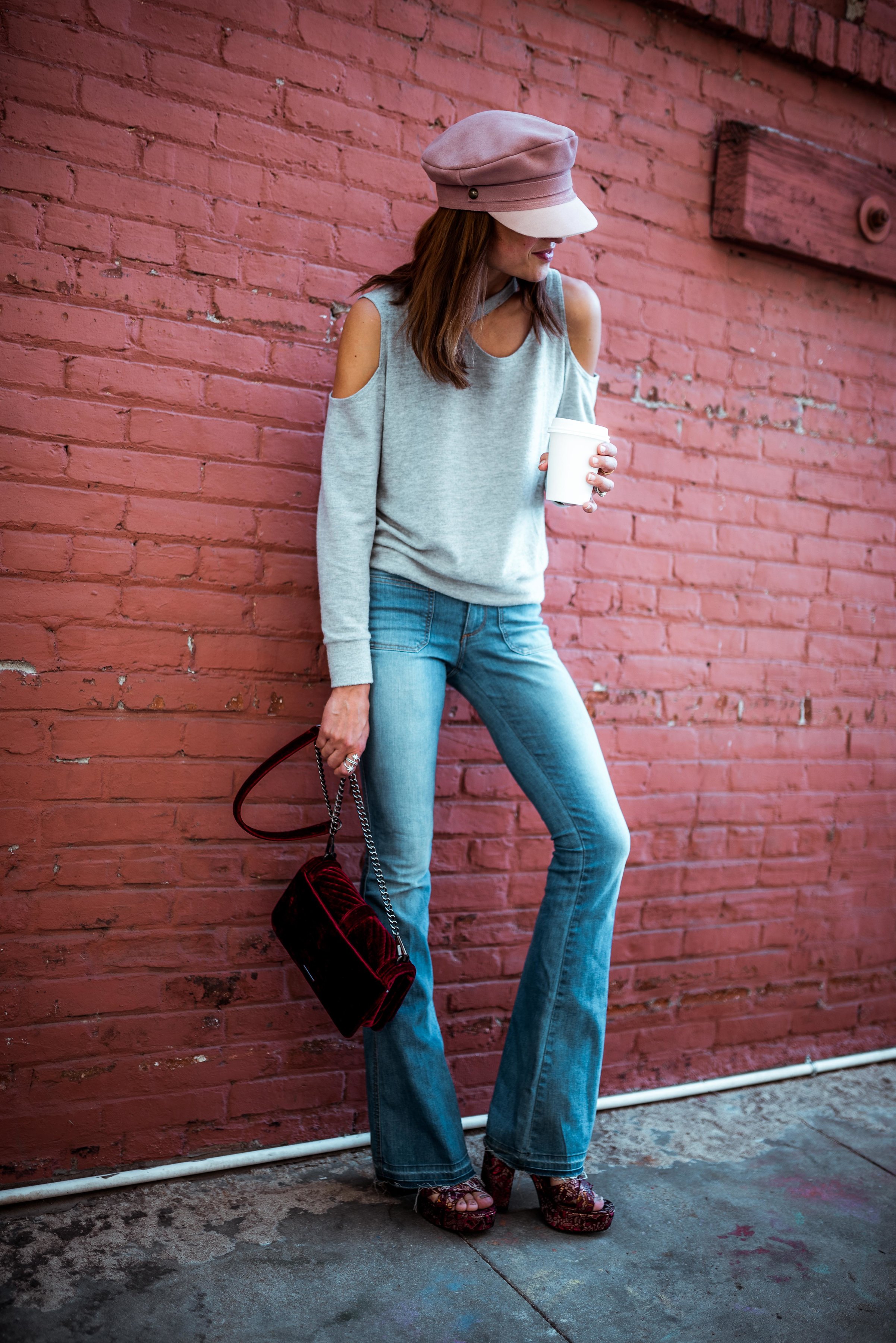 heels // flares similar // sweatshirt LNA and similar // hat similar // velvet bag

I never wanna stay in sweats all day said no one ever! I found a way to still feel super comfy but up the chic factor. I recently found sounds comfy sweatshirts and I love it paired with flared jeans! To make the whole ensemble feel chic and pulled together, I added a hat and floral platform heels. The latter of which I don't wear when I'm running the kids around, to be honest, I wear pink sneakers daily!
I love how LA designers Lauren Alexander and April Leight keep re-thinking cozy basics. The t-shirt gets an upgrade with a fresh cutout. It's a modern cut coupled with a cozy fabric. Which is your favorite?
Check out 6 more of my fave sweatshirts with chic shapes and modern cuts below: