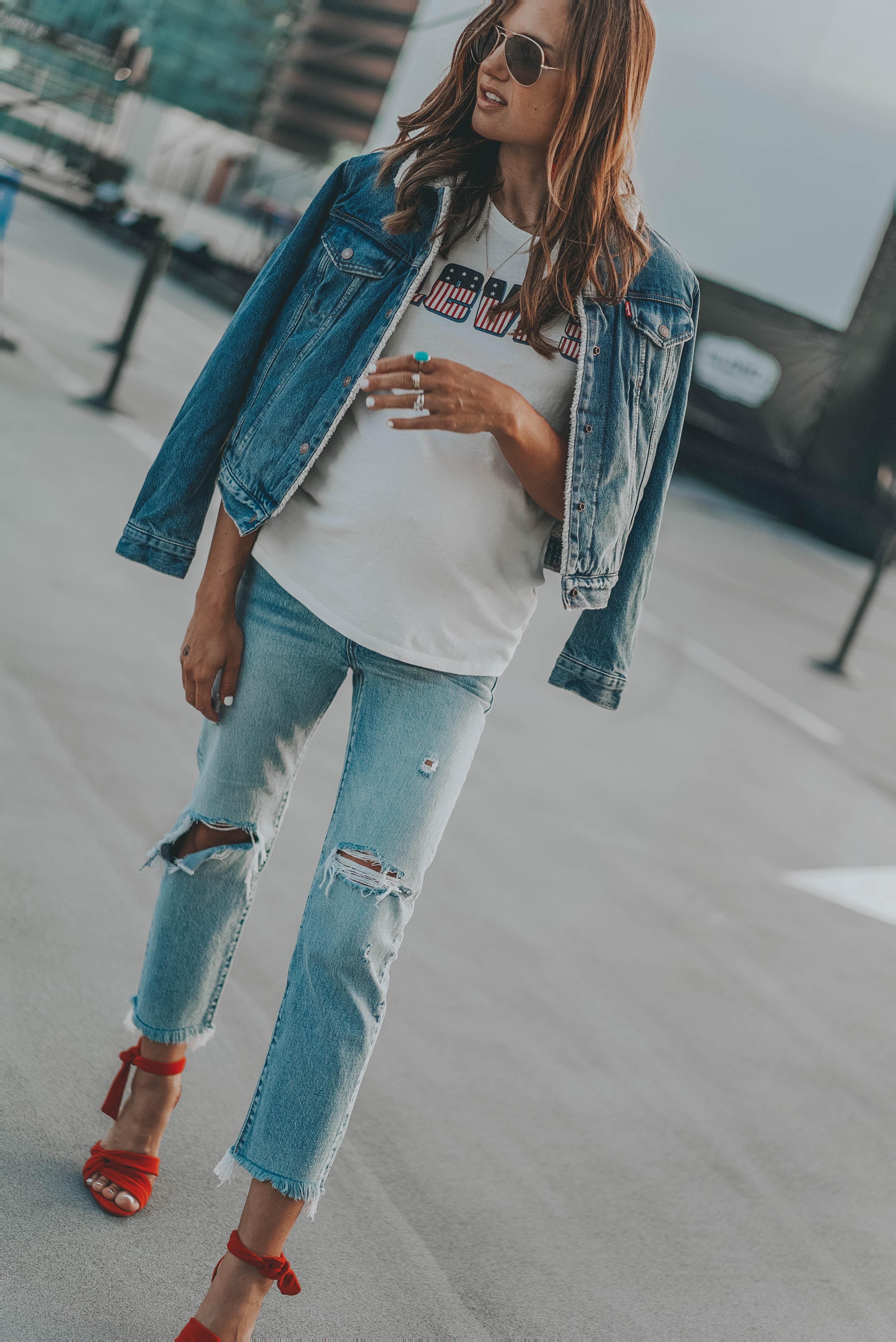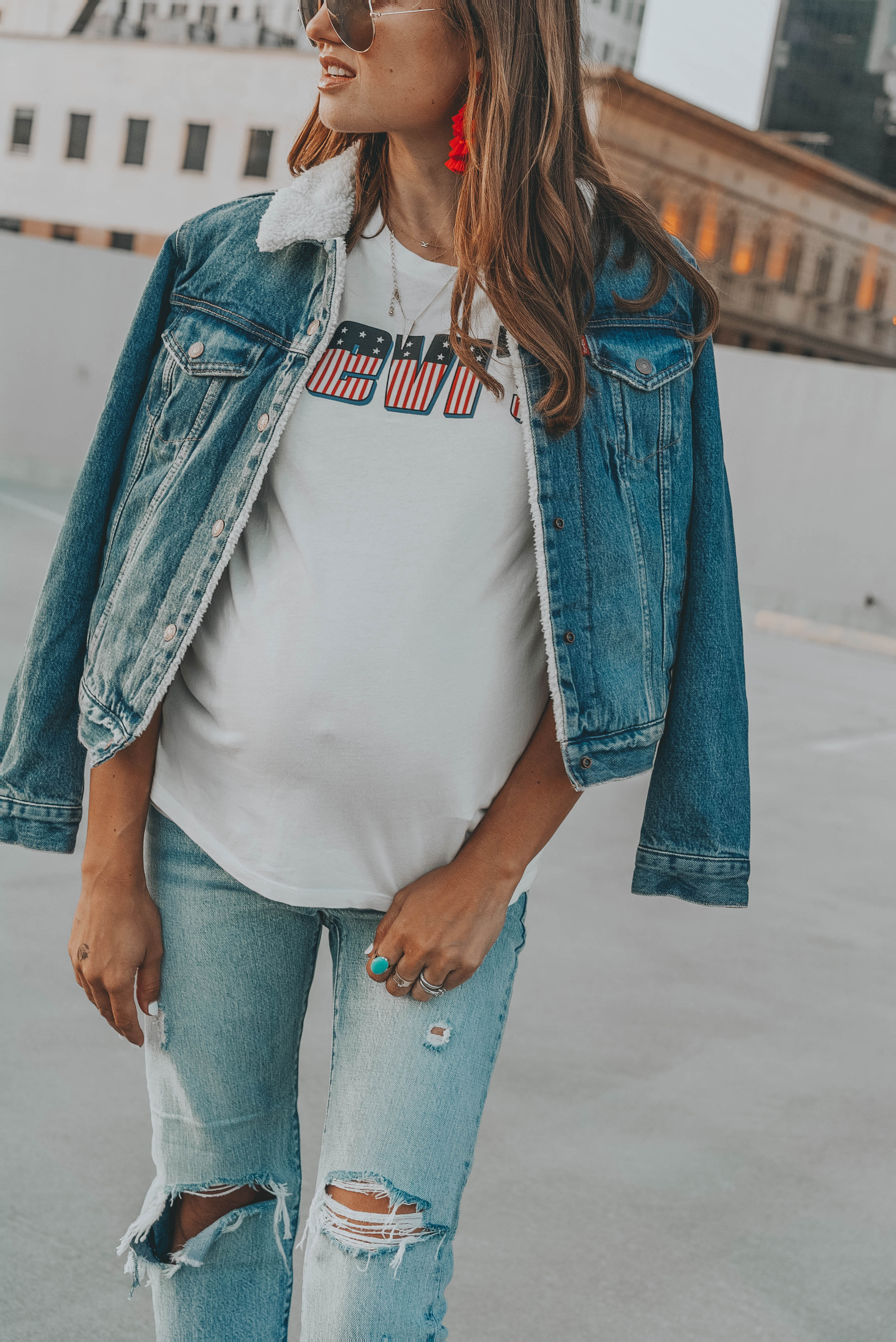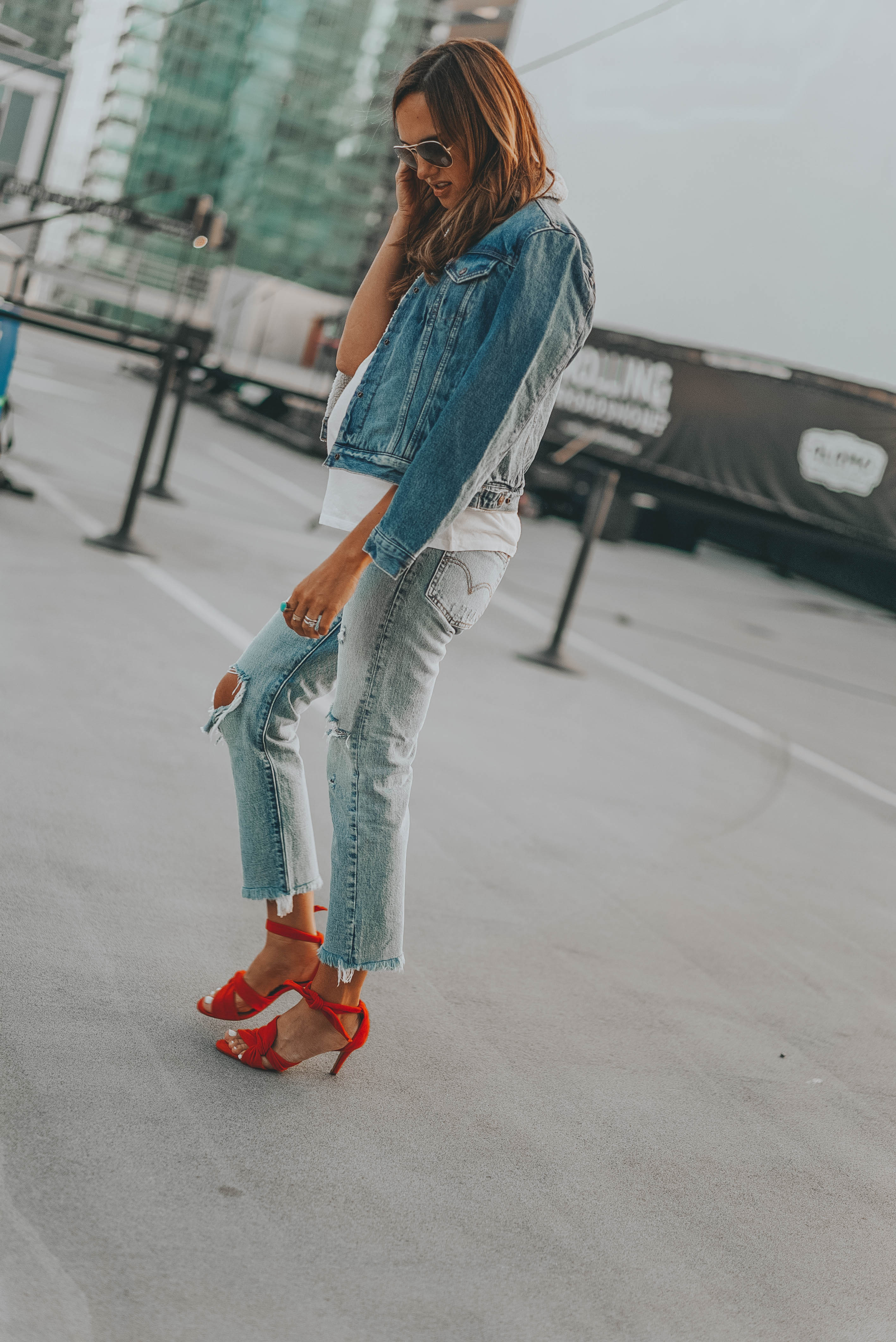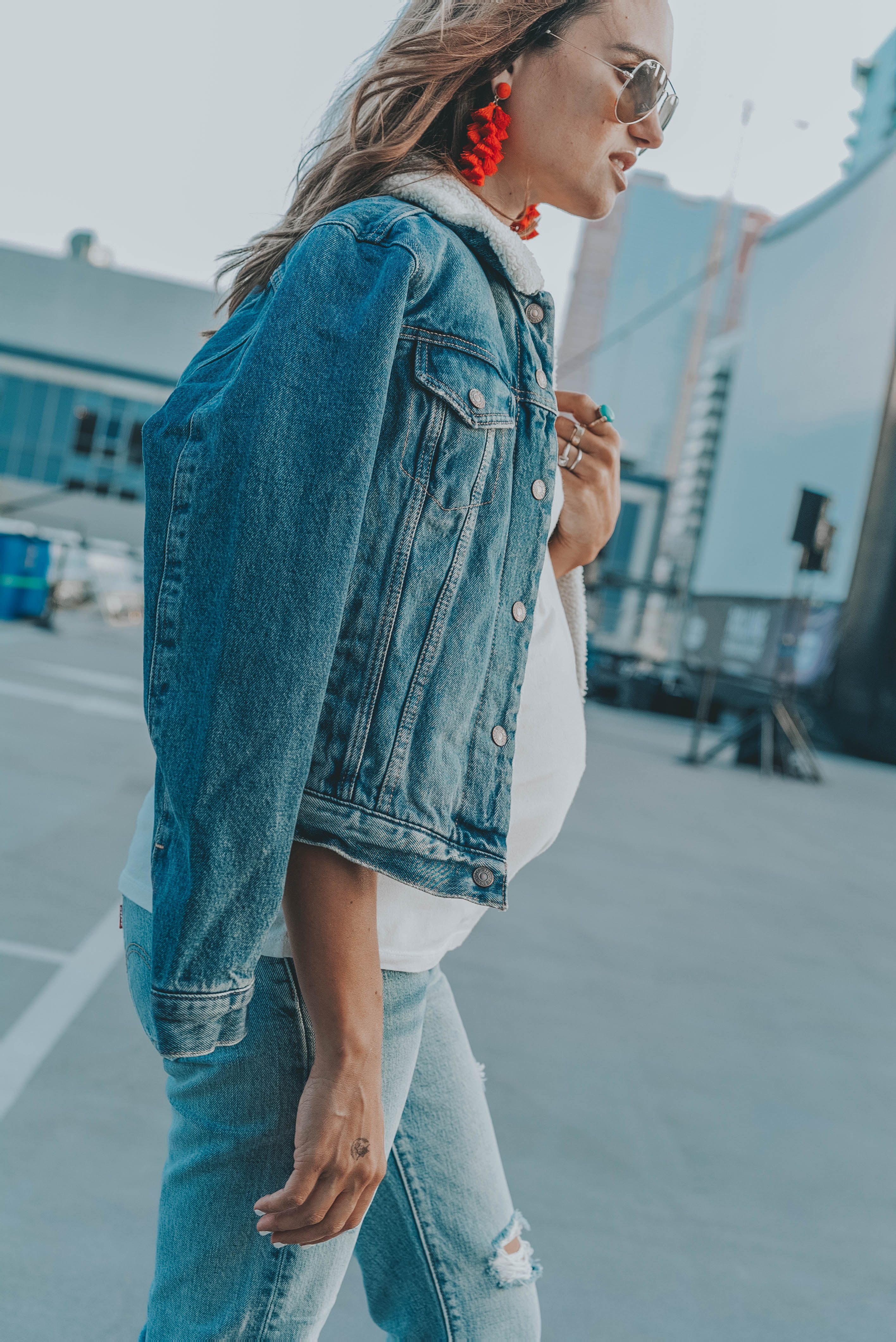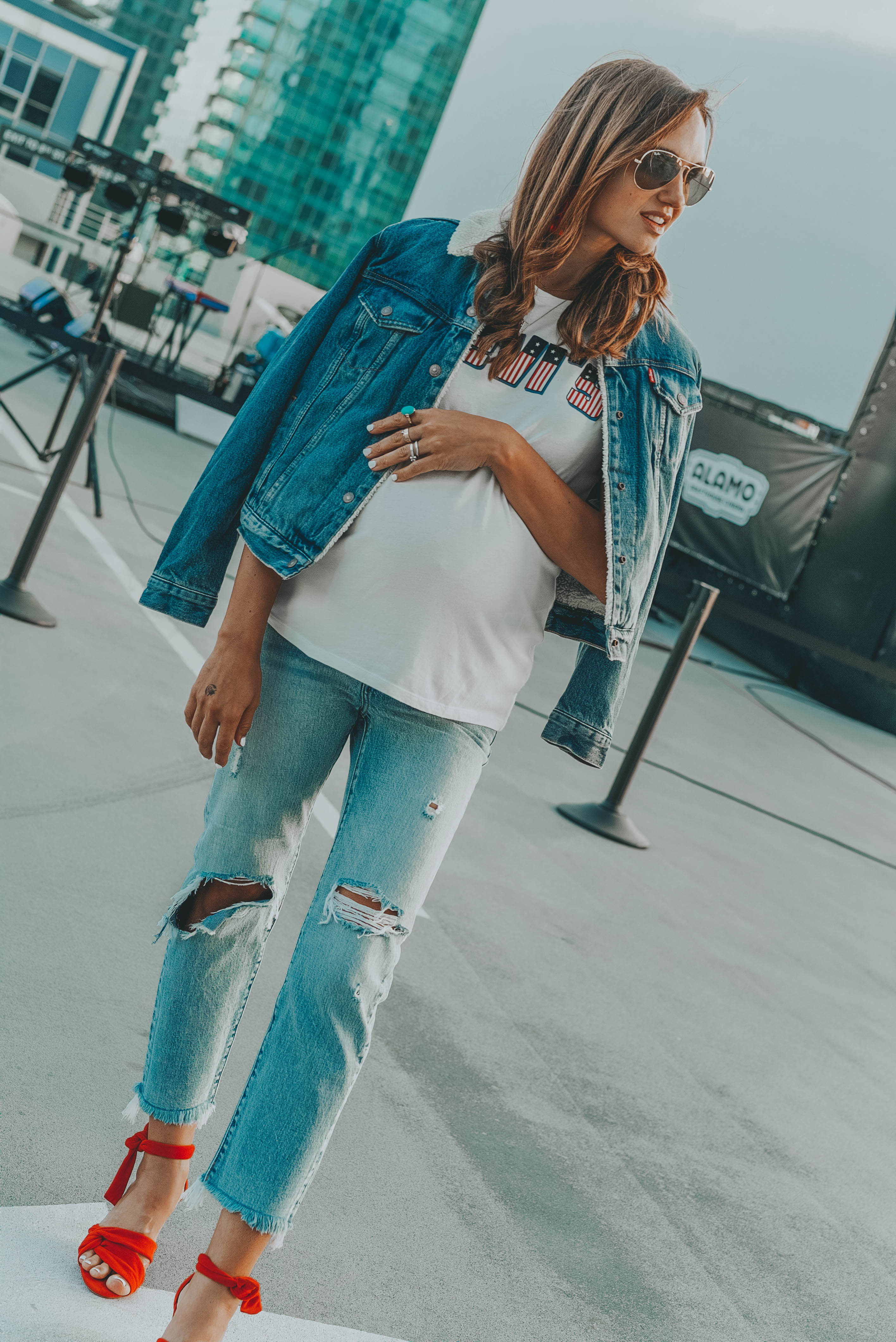 When I think of essentials, I think graphic tee, jean jacket, and my go-to denim. How cute are these long Levi jeans? They're just my style and of course, distressed (do I wear any other kind of denim?). I even hopped on the site recently to stock up on summer faves for the whole family too. I couldn't resist the additional 20% off I received. Plus, I'm a fan of investing in quality jeans that will last and you know Levis always do.
Because we're usually at the lake on the weekends and busy during the week with swim lessons, piano and summer activities, I'm a HUGE fan of online shopping. I just don't think you can beat the convenience of it, especially when you're shopping for kids. And you don't have to put your all your summer fun on hold to run to the store. Anything that gets me cute clothes at a great price without me having to leave the house is a win in my book.
I've got a feeling I'll be wearing this shearling jean jacket a lot for chilly summer nights and over my favorite maxi dresses. I actually just wore the jacket and Levi's wedgie jeans for an evening of rooftop music and a movie. They kept me (and baby) cozy all night long! What are some of your denim essentials?
PS. I also bought this pair of jeans (I sized up for the bump and wearing a bella band!)