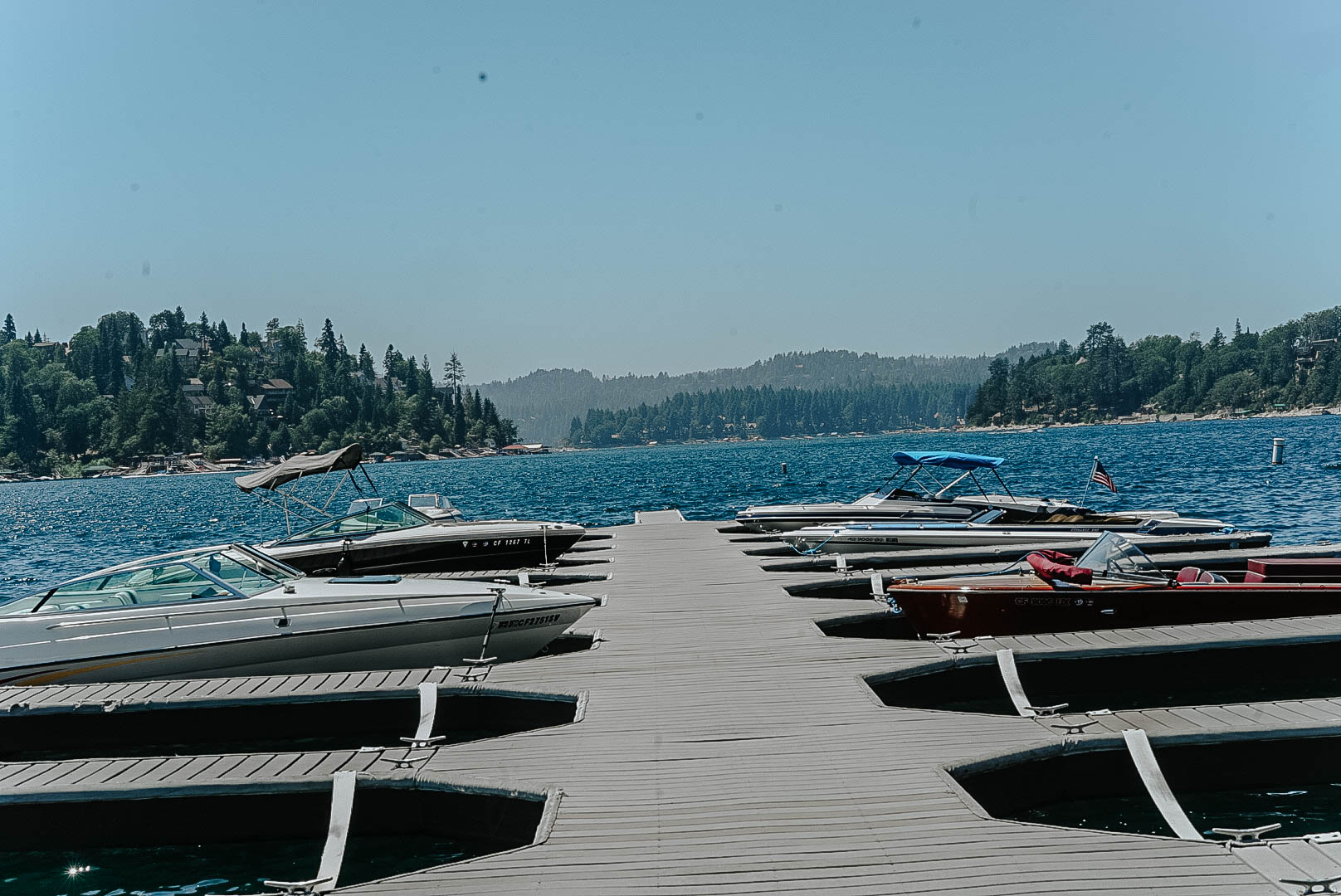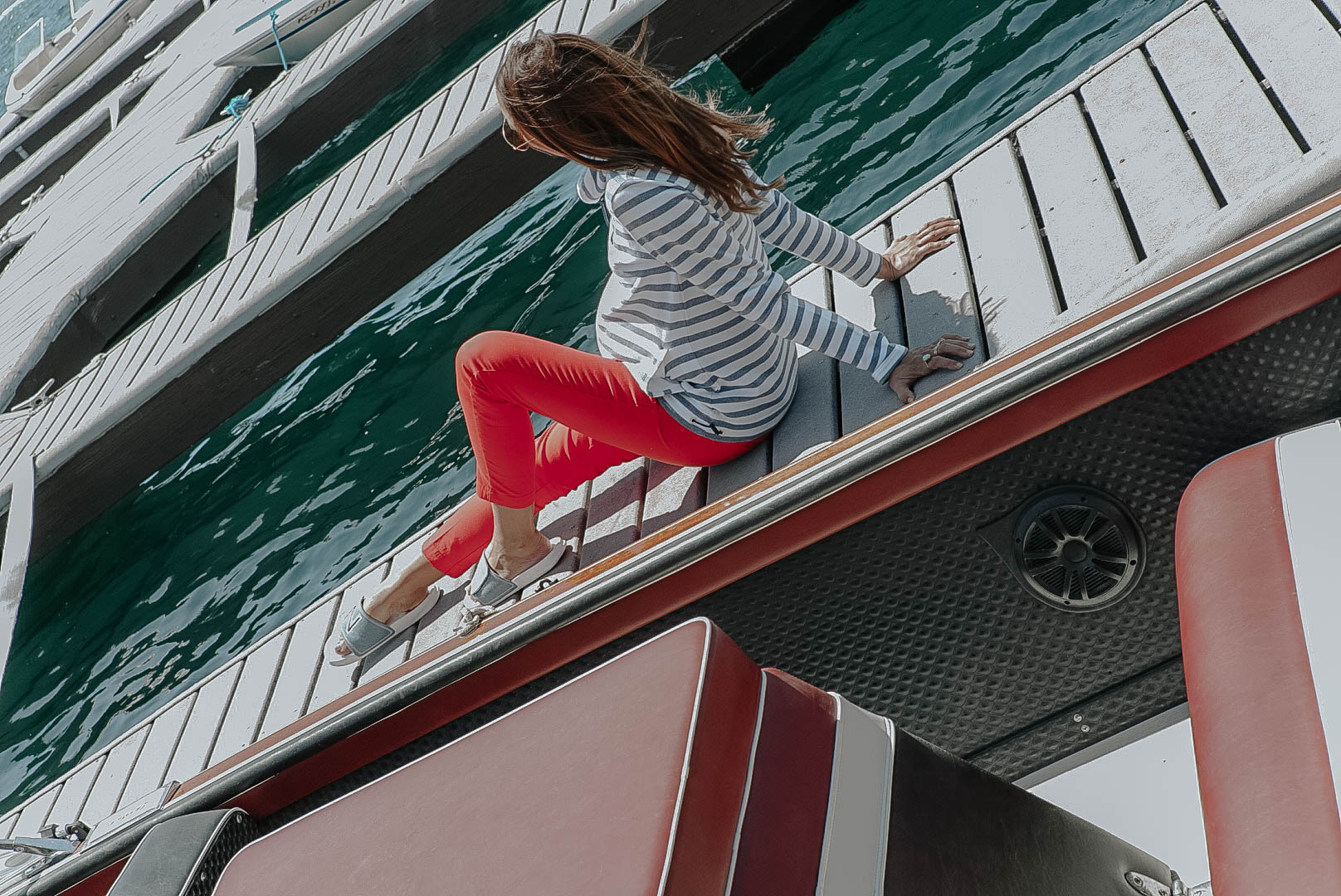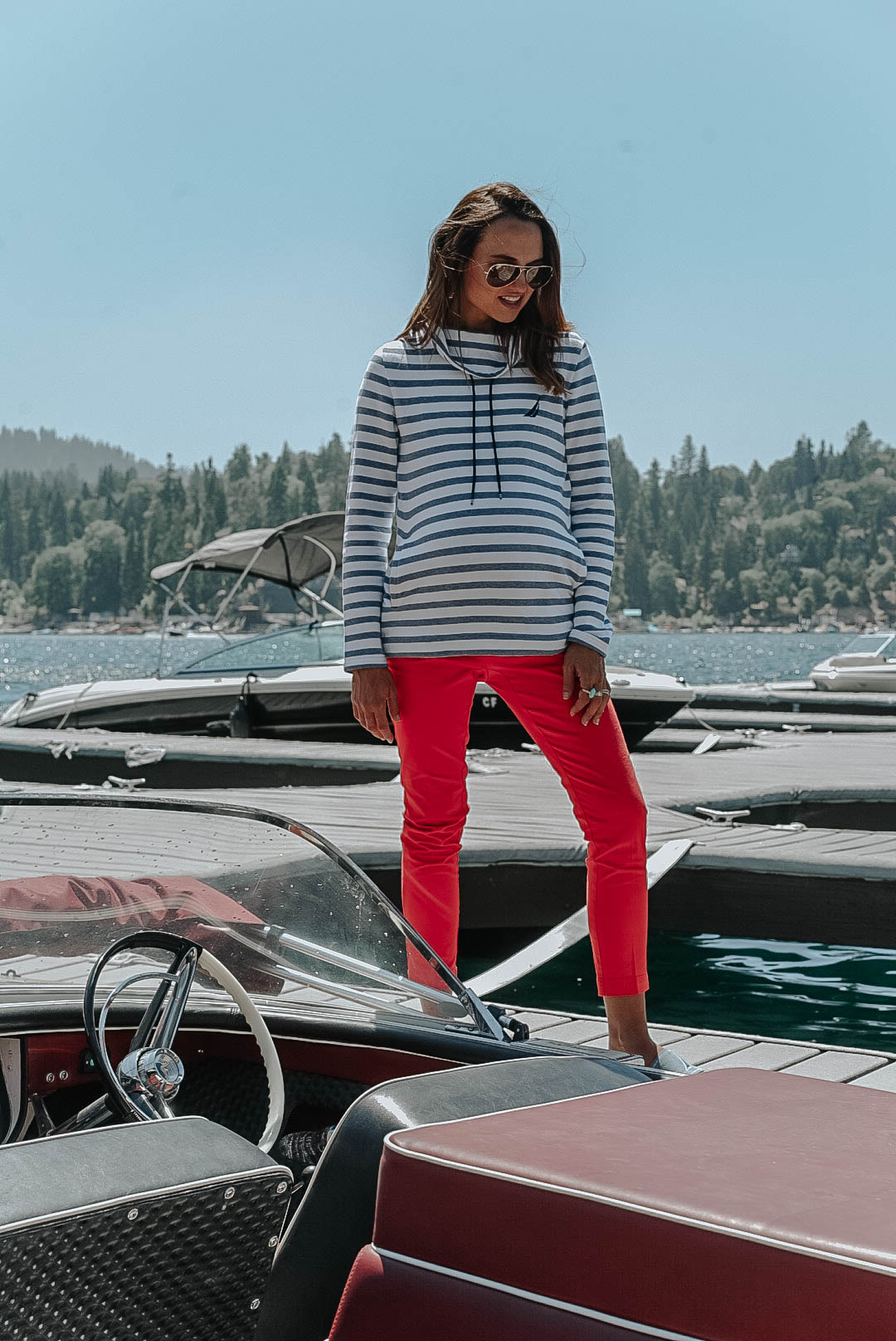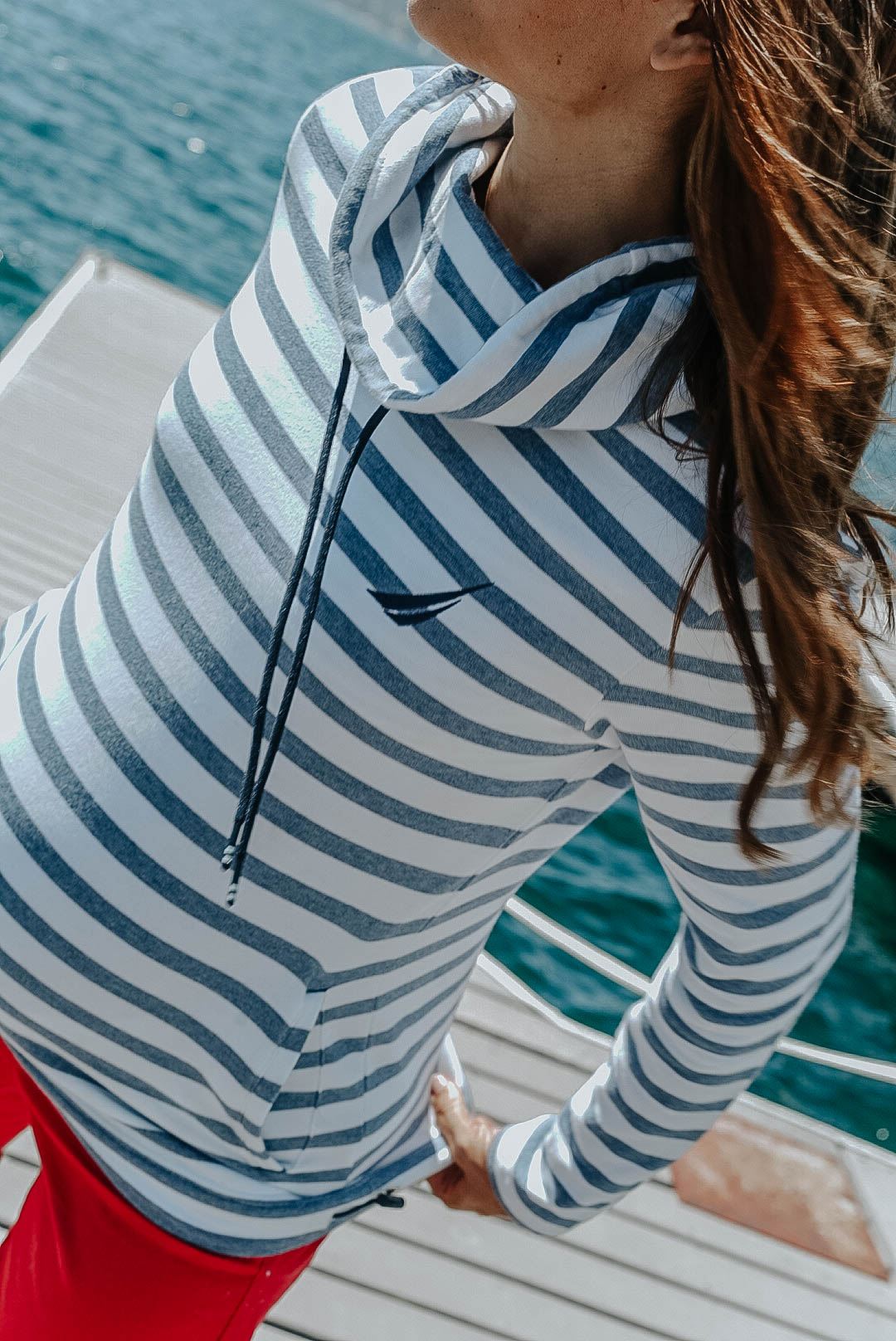 pullover // grommet pants (I also like these) // (comfiest) slides that fit TTS //
Don't forget: Use code LABORDAY50 for 50% off!

Nautica is an evergreen modern American classic brand for active lifestyles. Their fabrics are high quality like this plush pullover perfect for my active life as a mom. Plus, who doesn't love a plush pullover? So cozy and practical heading into the cooler months.
And speaking of cooler months, here I'm wearing a striped pullover and red crop pants to transition to fall. It's a perfect look for chilly mornings and evenings at Lake Arrowhead. And how cute is this neck detail and pants for that pop of red!? Whenever I add a pop of color, nine times out of ten it's going to be red. I just love it! While you're on their site, check out their
classic children's pieces
!

So if you're in need of some classic pieces that will carry you from year to year, I highly suggest checking out Nautica—especially if you like red as much as I do. 😉
Thank you Nautica for sponsoring this post!