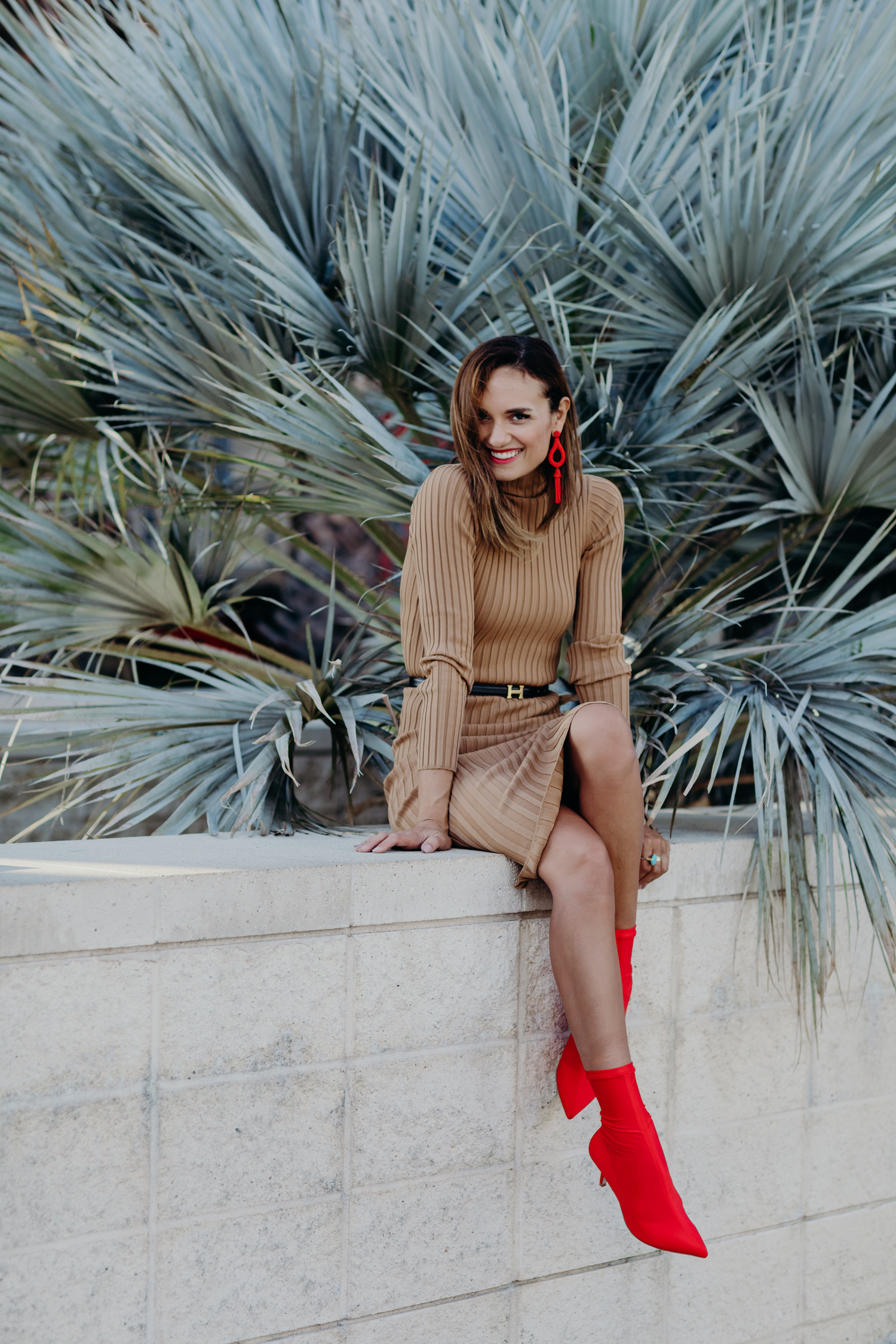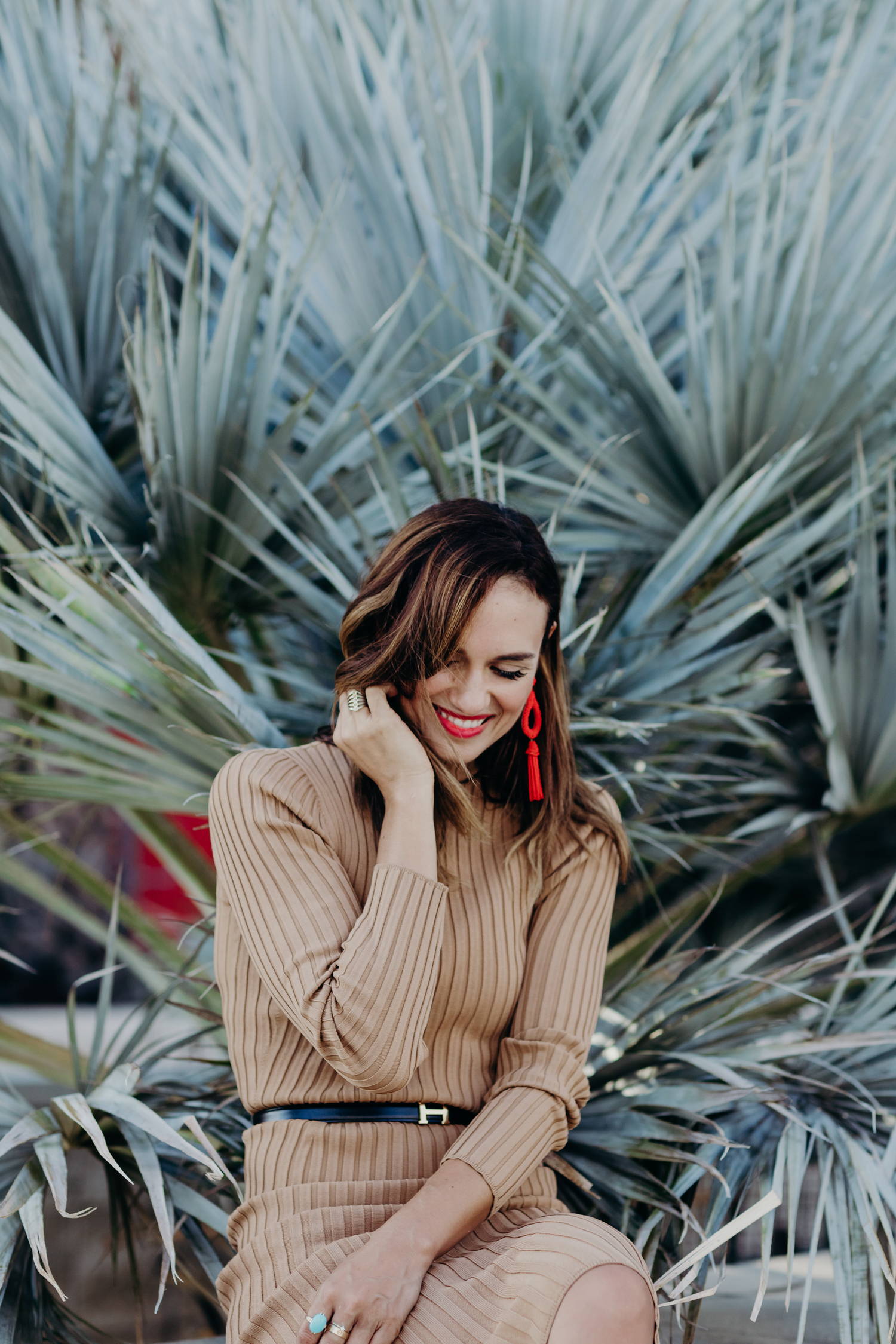 Red gets a bad rep for being too bold or even dramatic, but it's actually one of my favorite colors to wear. We're seeing it everywhere this fall, so even if you're not a fan (yet), I wanted to share a few ways to style the color. Enter: My Style Red Series!
To kick things off, I wanted to talk about using red as a pop of color. Especially if the color feels too loud to you, there's no better way to incorporate than with minimal styling tricks at a minimal price tag. It's such a fun color to use as a statement piece, and I've always loved a good red shoe, bag or pair of killer earrings. Plus, you don't need to spend a lot to get the effect.
Any neutral will work as your base for pops of red, but camel is less contrast than say red and black or white. Think gray, camel, brown, taupe, etc. as amazing colors to mix with – or even a floral print. I'm super into this chic camel dress – it's not only flattering, but I like the juxtaposition of the neck coverage while it hugs the body (in all the right places, I promise!).
Since the dress is so neutral, I threw on these cool statement earrings, with equally as cool red booties. The combo is unexpected but complimentary at the same time – and perfect for any holiday parties this year. You don't have to wear red everywhere to get the effect of the color – choose one or two places to add the pop and you're good. Anything more, and things will look too matchy-matchy.
Feeling ready to add that pop of red now?
camel dress :: boots similar :: lip stick "prickly pear" :: H belt :: earrings