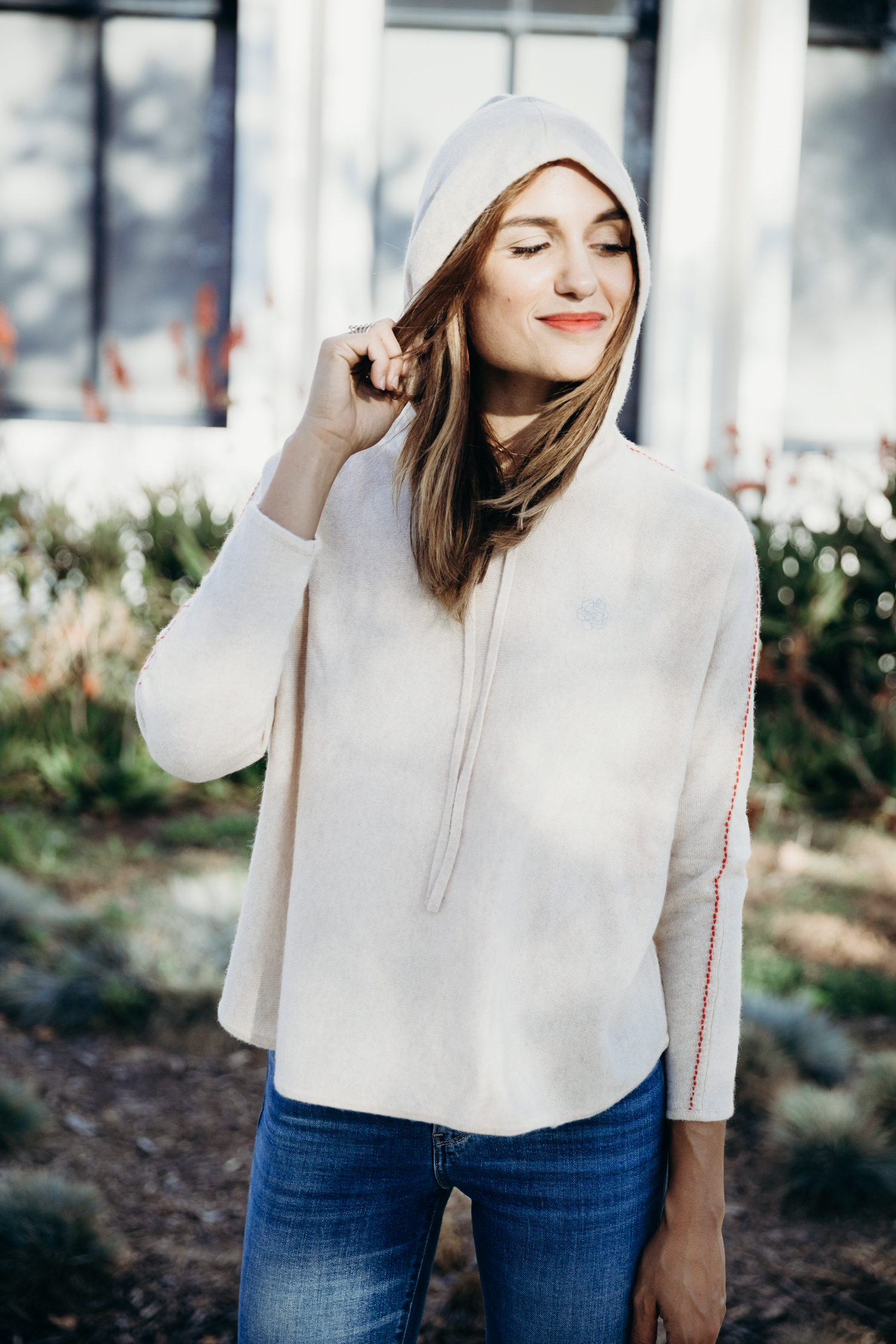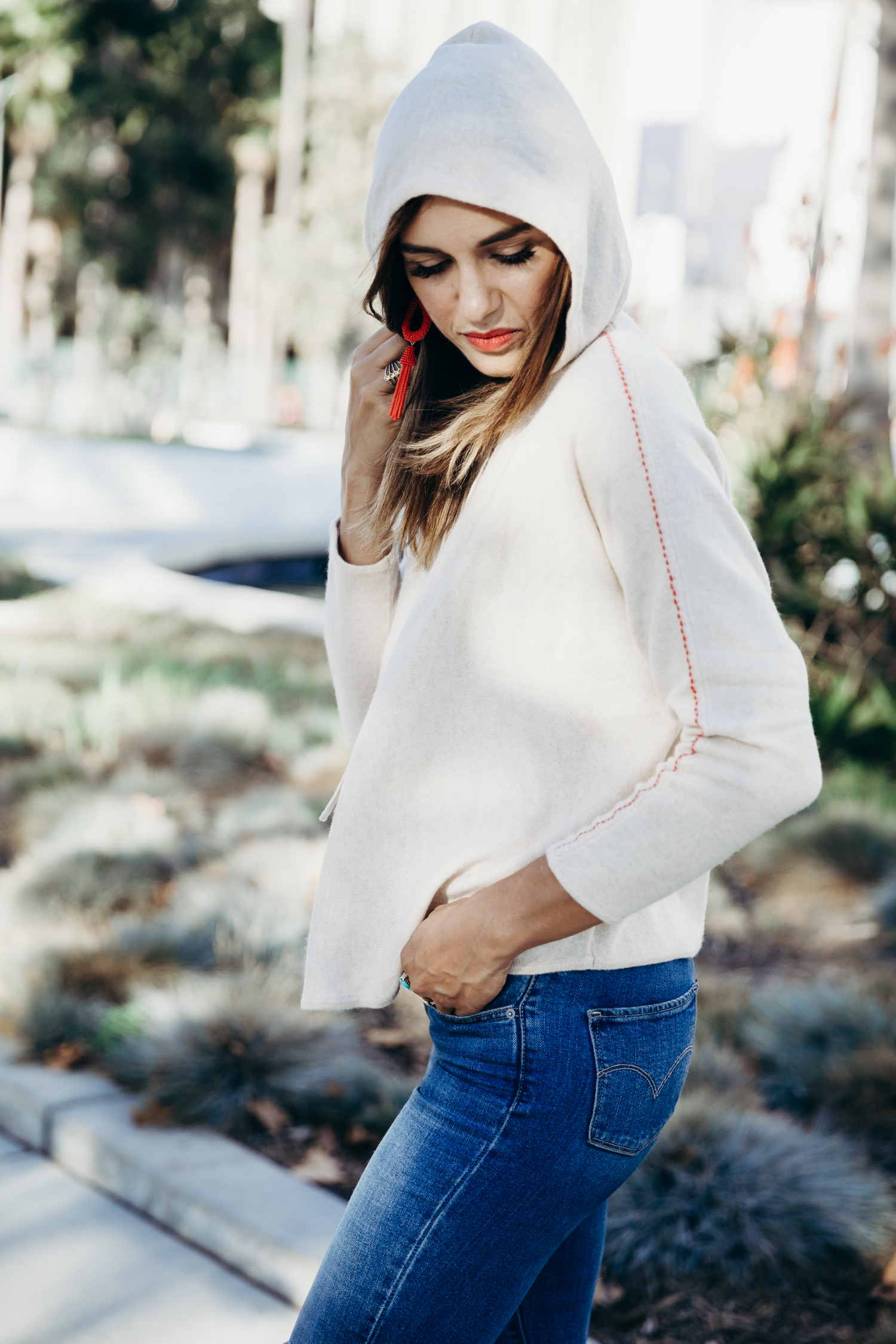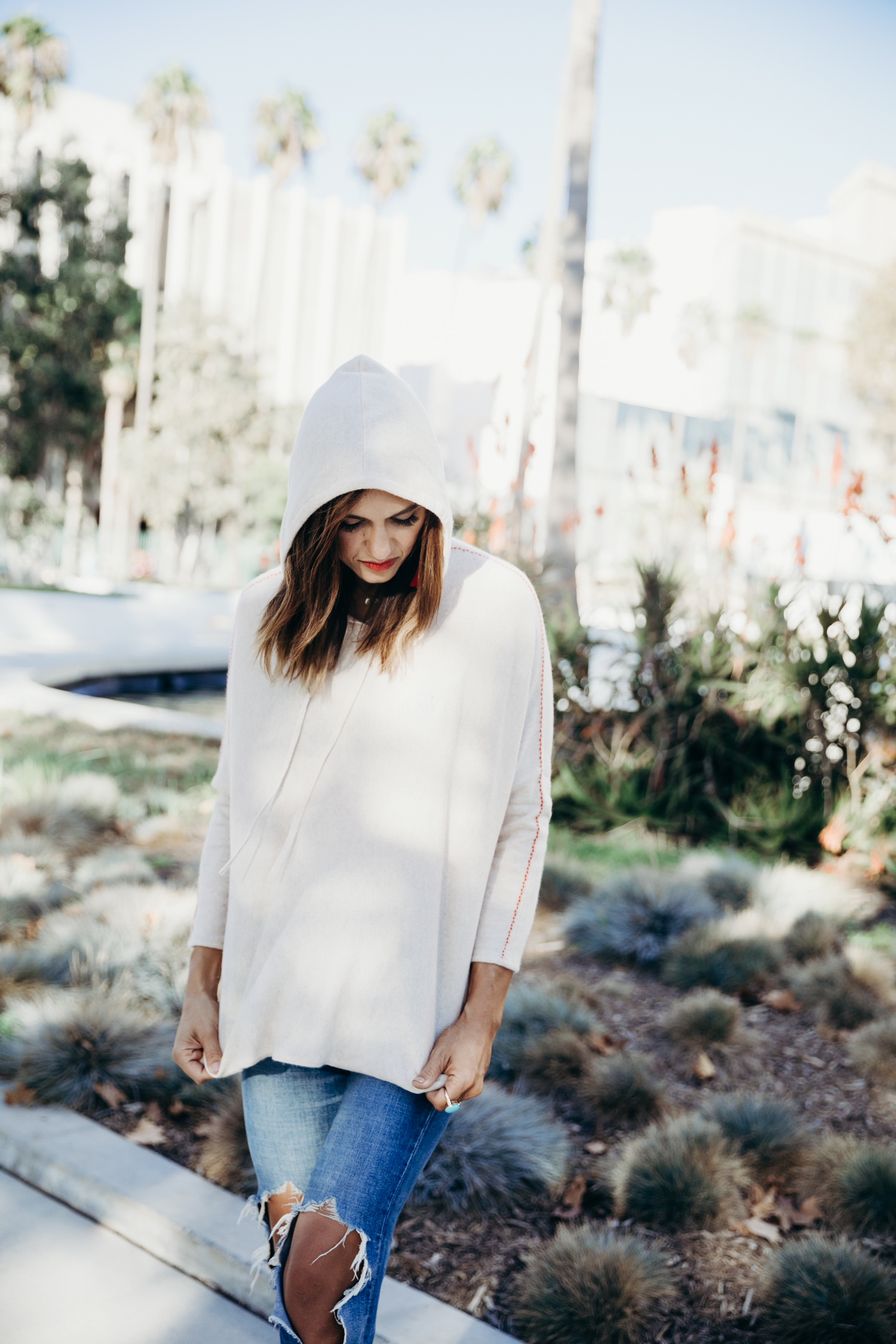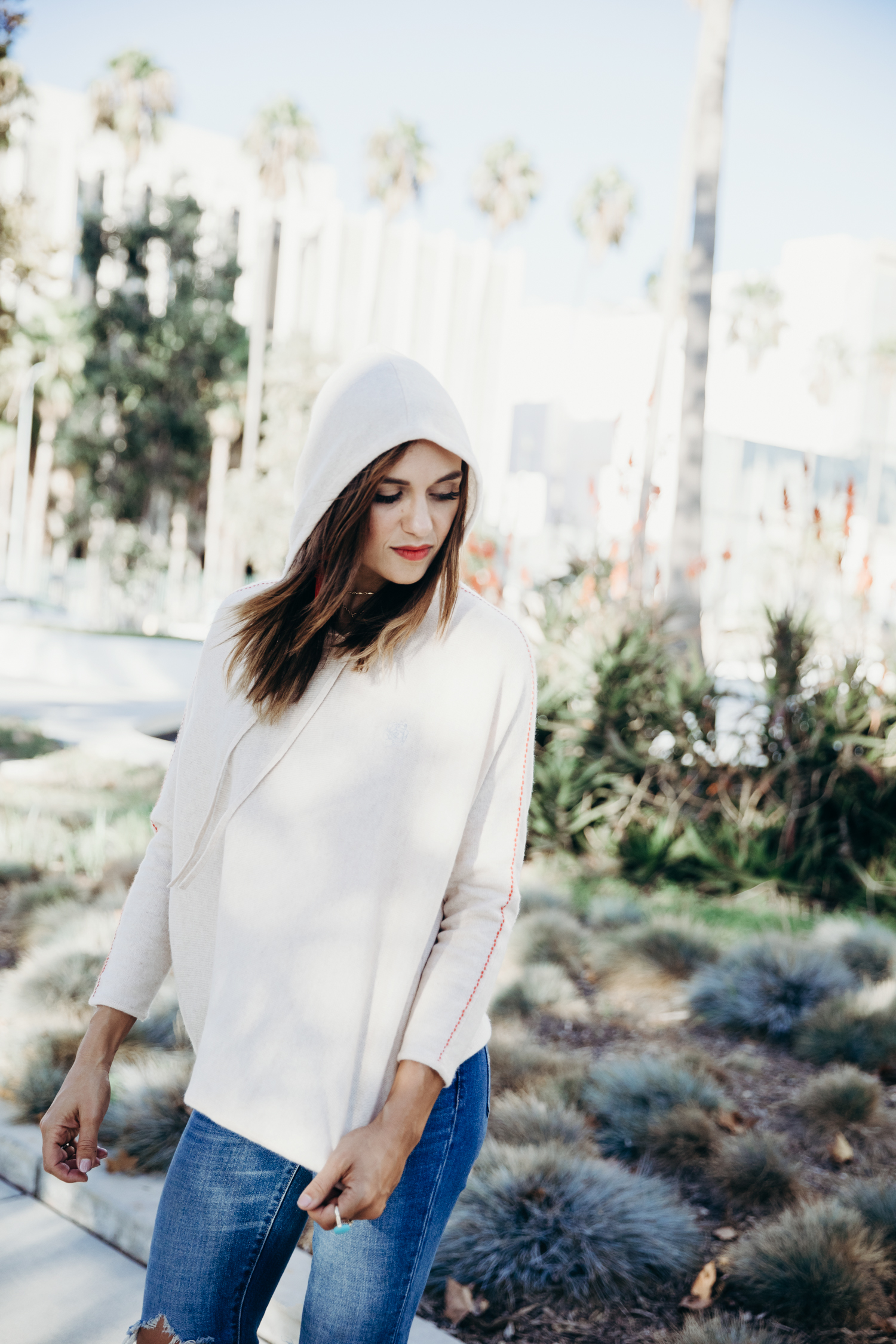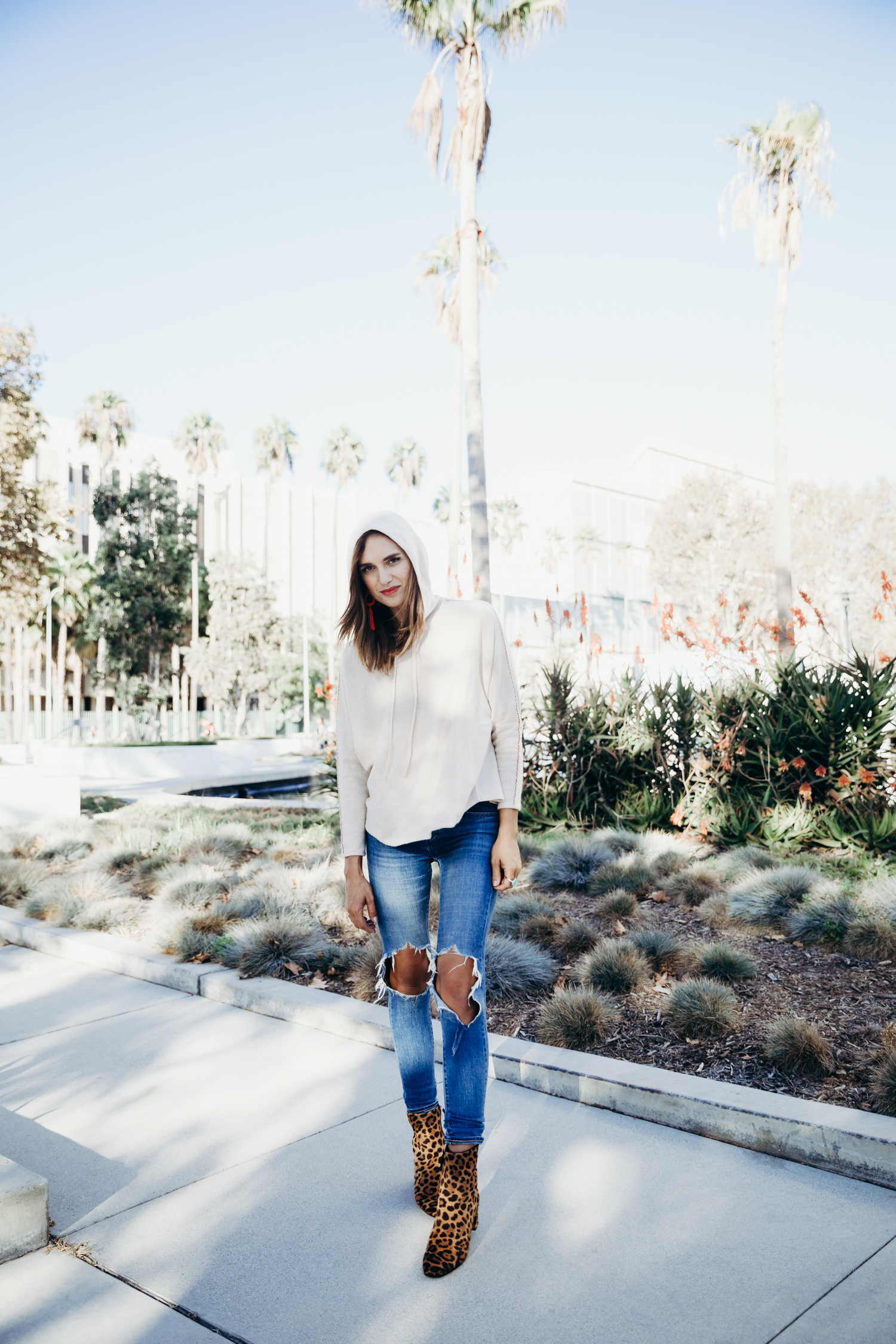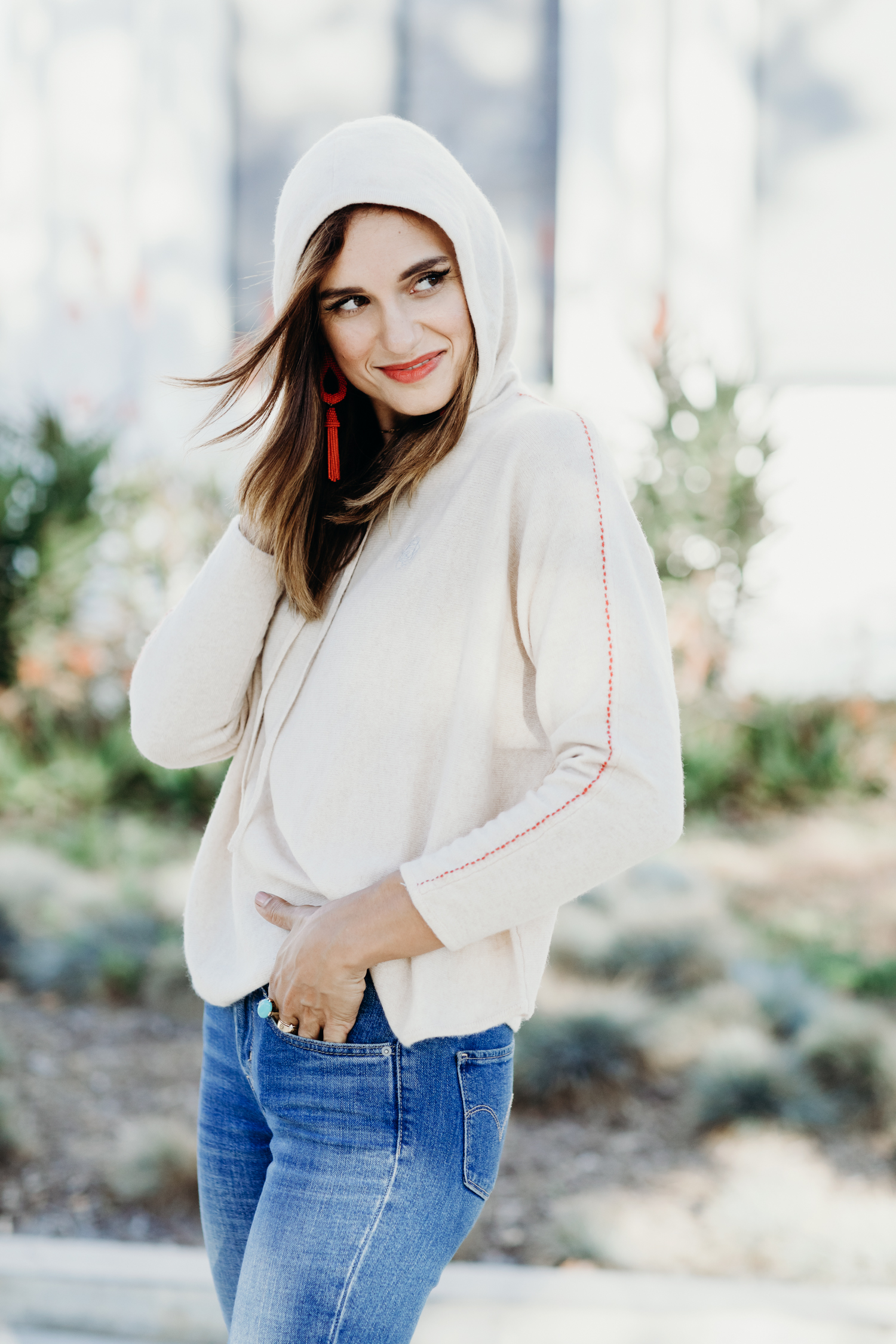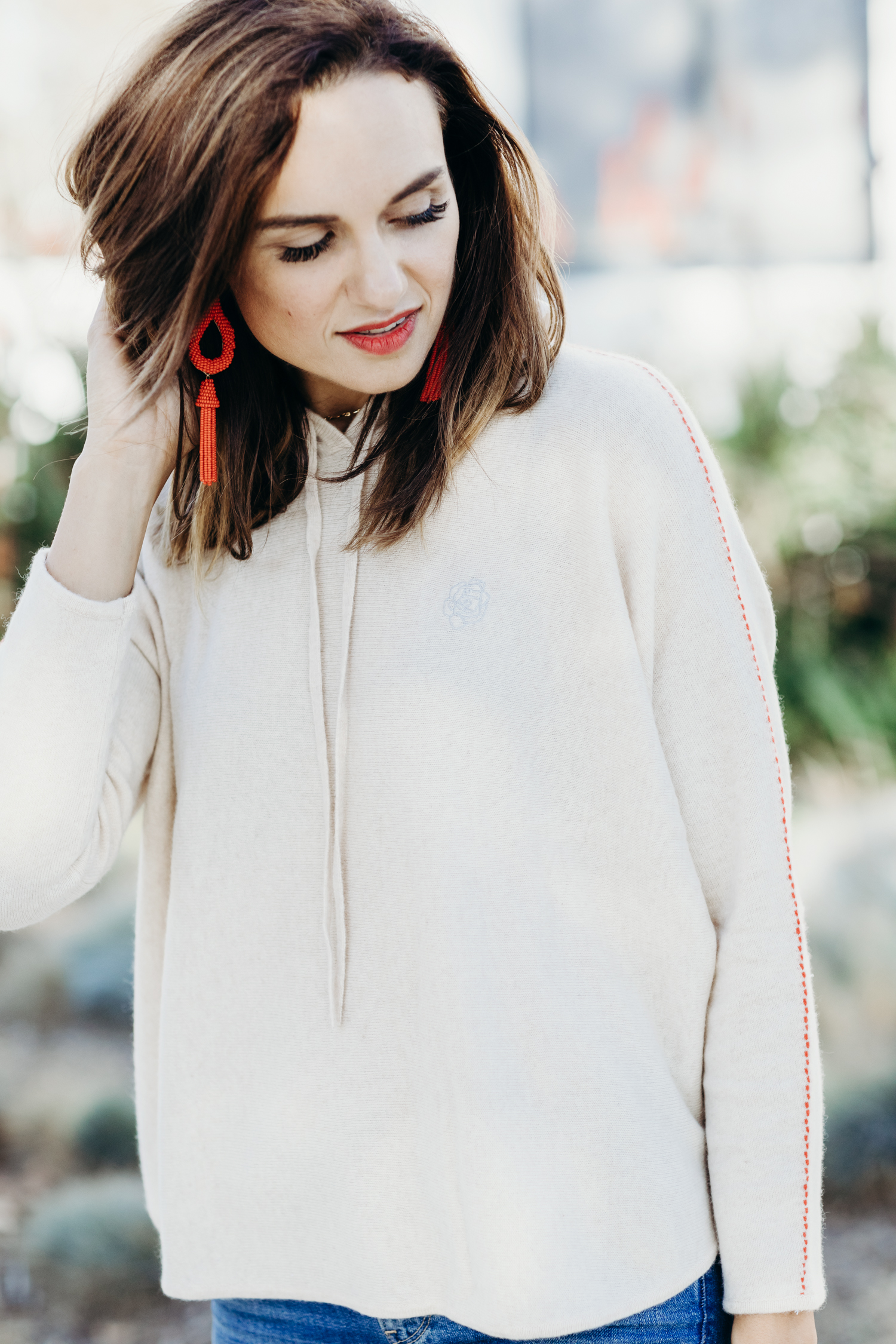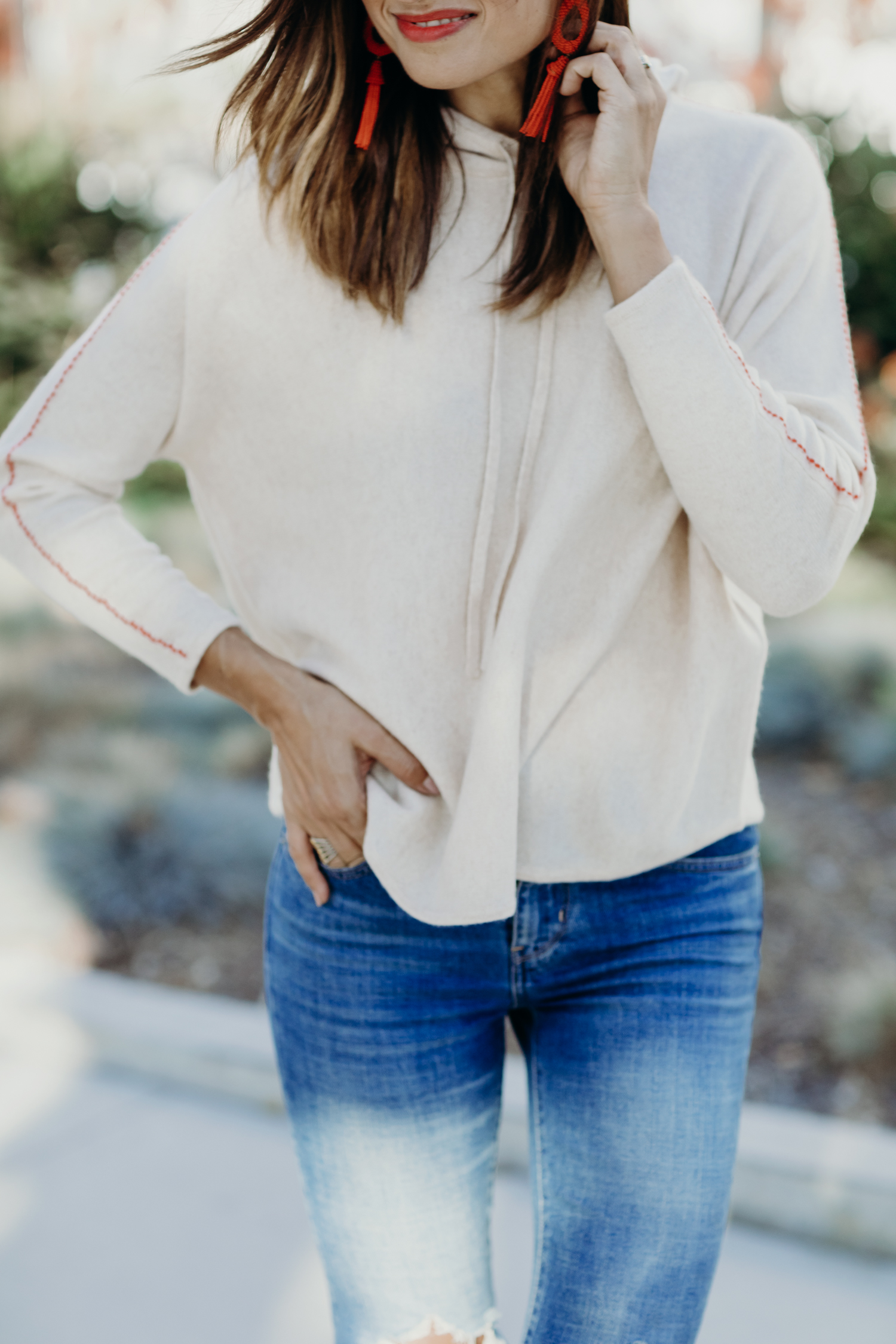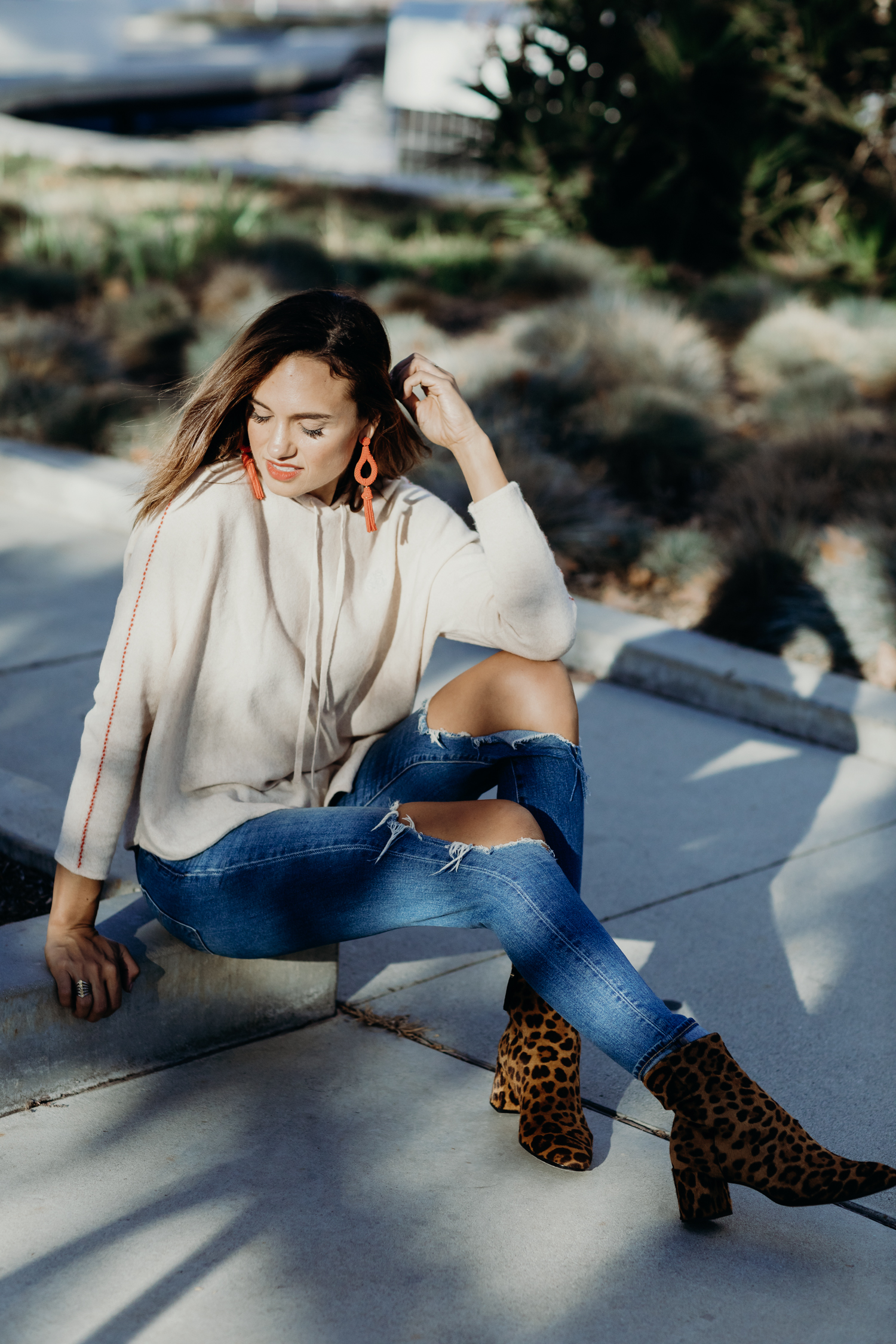 Happy Monday! We just got back from a whirlwind weekend in Carlsbad enjoying all the kid-friendly things to do there. I'd be very tempted to move there if it wasn't so far from work in West Hollywood. As an on-the-go mom, I rely heavily on casual pieces that can go with everything. Unless it's date night or an event for work, you can find me in everyday pieces that I can throw on and off as I head to a meeting, a school event, whatever. My hair and makeup is usually pretty minimal too, if I've done anything at all.
But just because I live in basics doesn't mean I like to look or feel blah. I'm actually pretty picky about the casual basics that I buy, and always look for a detail that makes the piece stand out or look special. Or by adding a fun lipstick, usually in the form of a red.
Unique details, bright lips, or a pair of bold earrings are easy ways to take jeans and a cashmere hoodie to the next level – see these photos for proof. This cashmere sweater keeps this outfit chill, but how fun is the red stitching detail? Red always stands out to me, so it's a detail that I look for when shopping for elevated basics.
A mixed pop of red on my ears and lips and the outfit instantly looks more put together than jeans, a bare face and a hoodie, right? All it takes is keeping an eye out for elevated basics and a bold swipe on your lips. Something even us moms have time for (usually!). Happy Monday!
earrings :: jeans :: boots :: sweater from LOVE PEACE AND THEN HAPPINESS