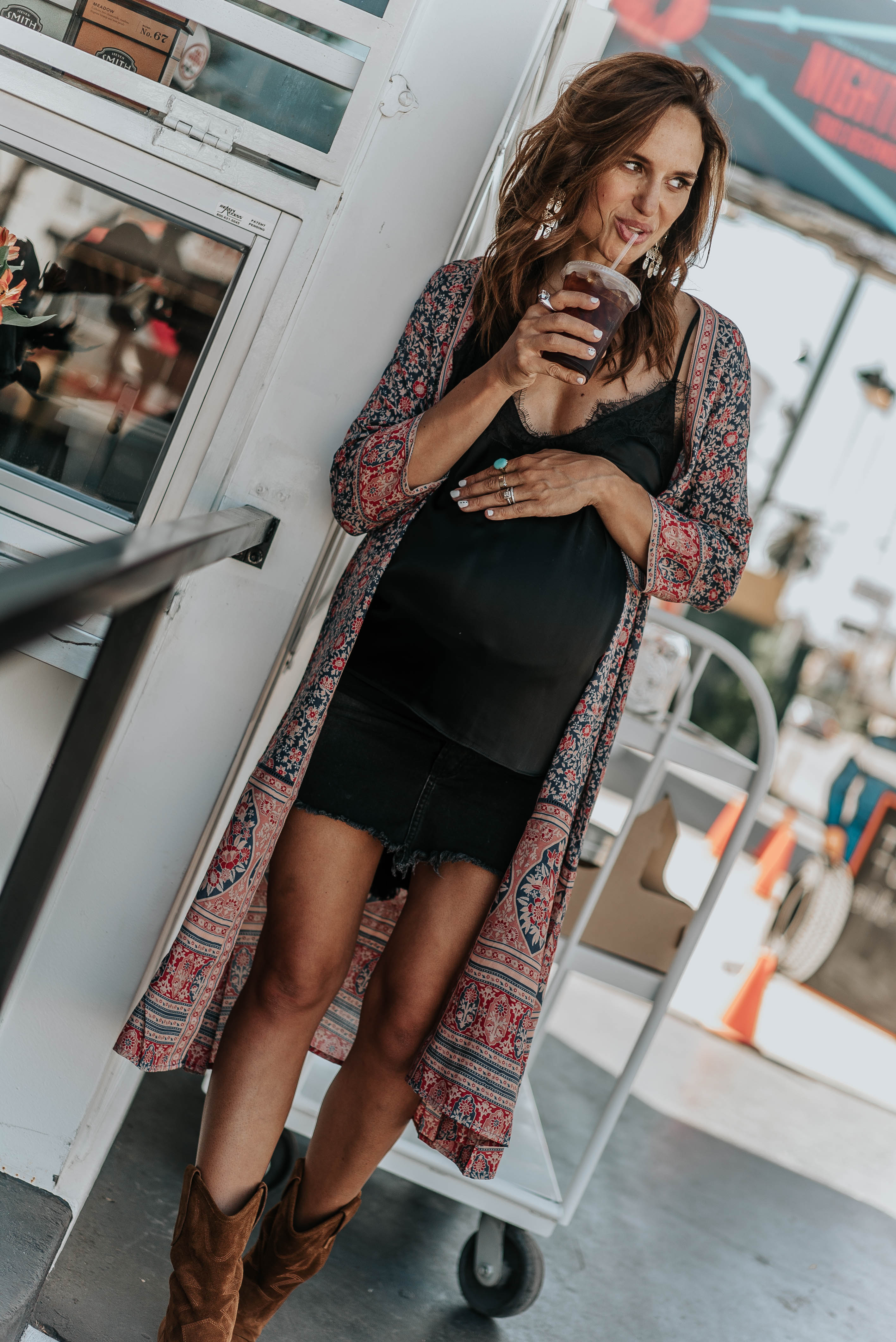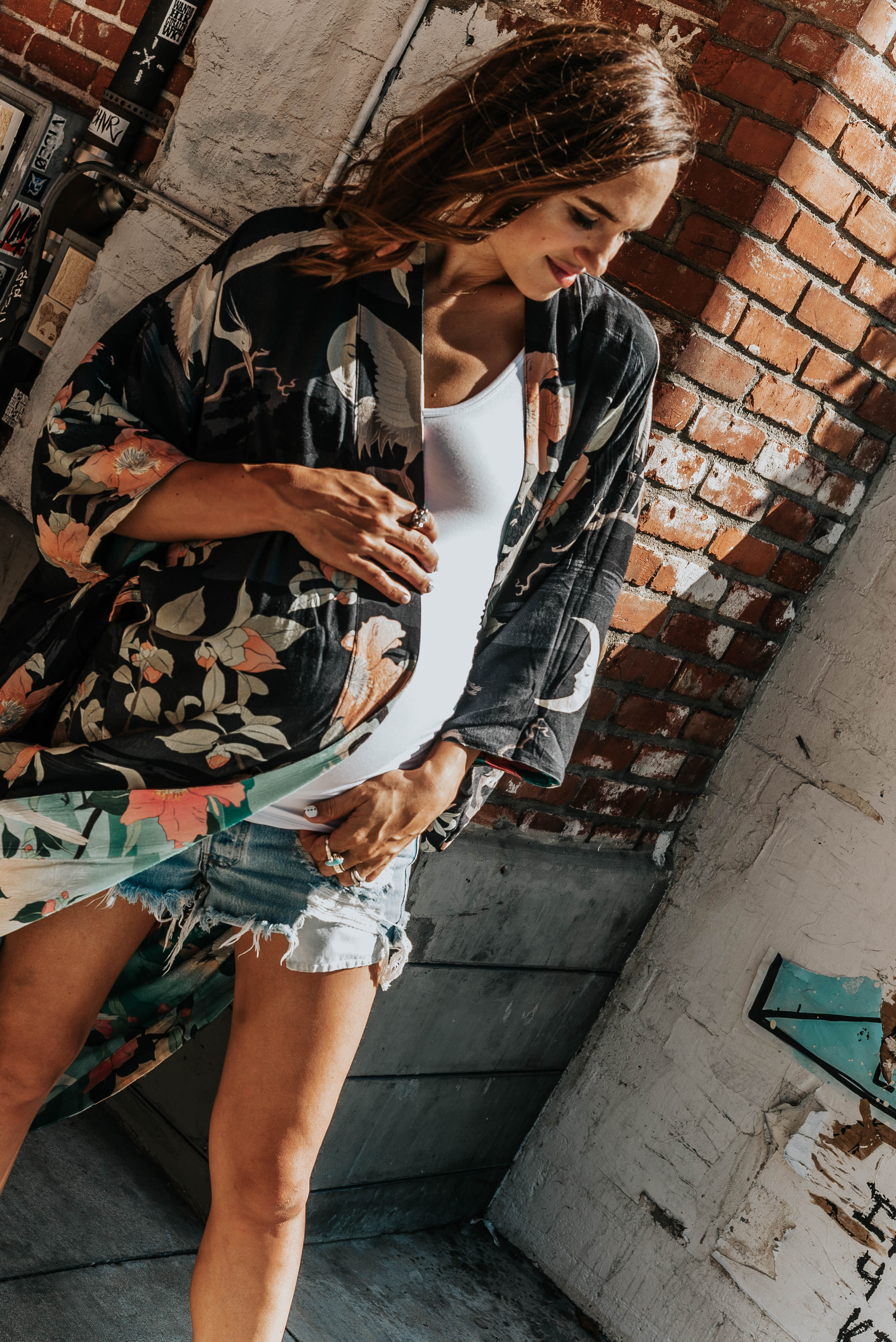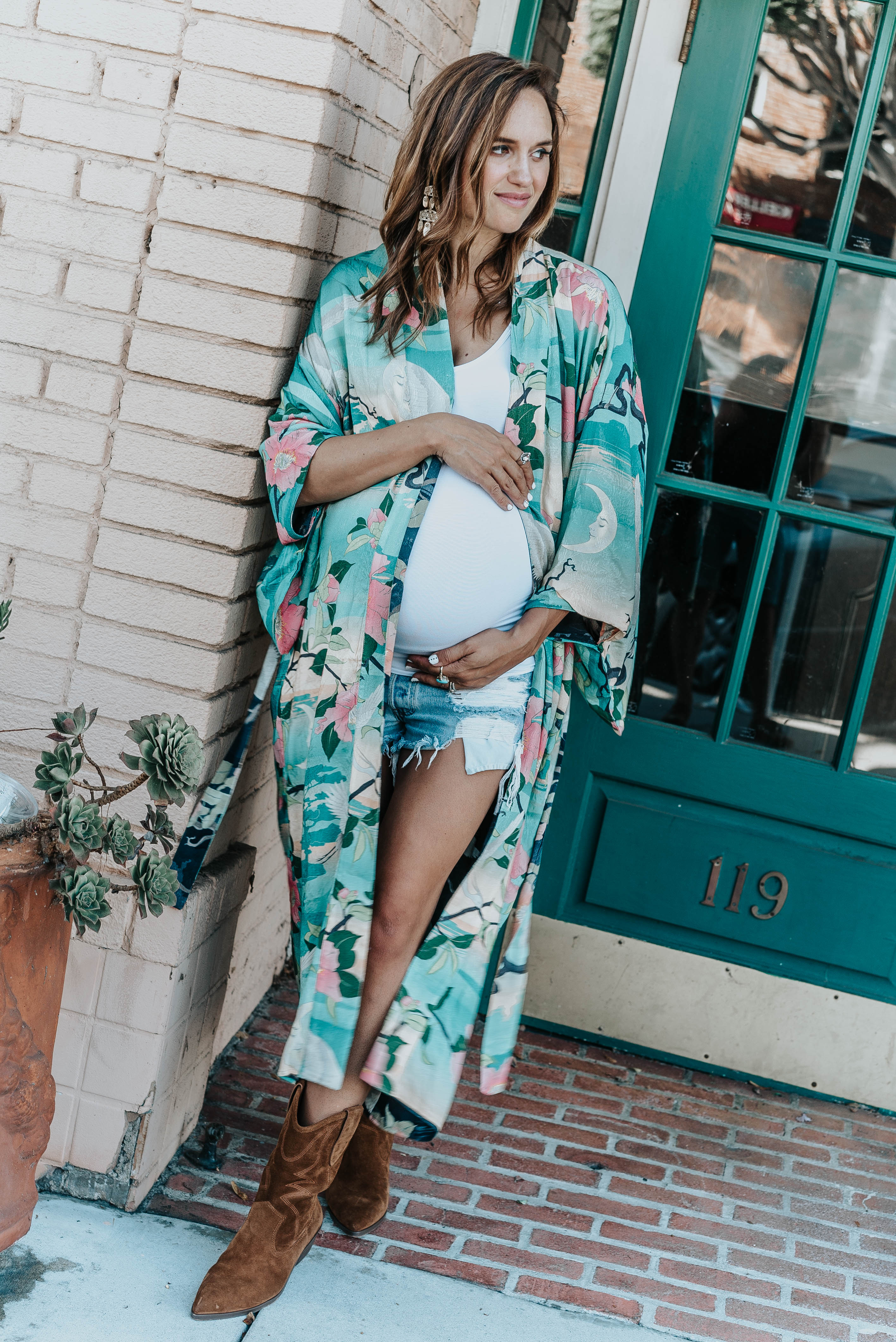 Boots // Reversible kimono // $10 Tank // Levi's Vintage Cutoffs Similar
Boots  // Black cami // Black denim skirt // Kimono

If dressing the bump has taught me anything, it's invest in those flattering ever so basic basics that will carry you through 0-9 months. If you study my feed, you will notice a lot of monochrome layers, tanks over cutoffs, etc. Recently, I wore, a kimono with a black cami and black denim skirt. It's a flattering way to feature a print. And speaking of flattering, whether you're pregnant, planning on getting pregnant, or just want to simply better dress to flatter your shape and size, read on.
Here are my top tanks and camis in black and white! Also this one is nursing/maternity friendly and this one is on sale for $13!

Cutoffs and good denim are great options with tanks. I wear mine with a bella band.

Where do you get some of your favorite tanks? Do tell! Happy Weekend!