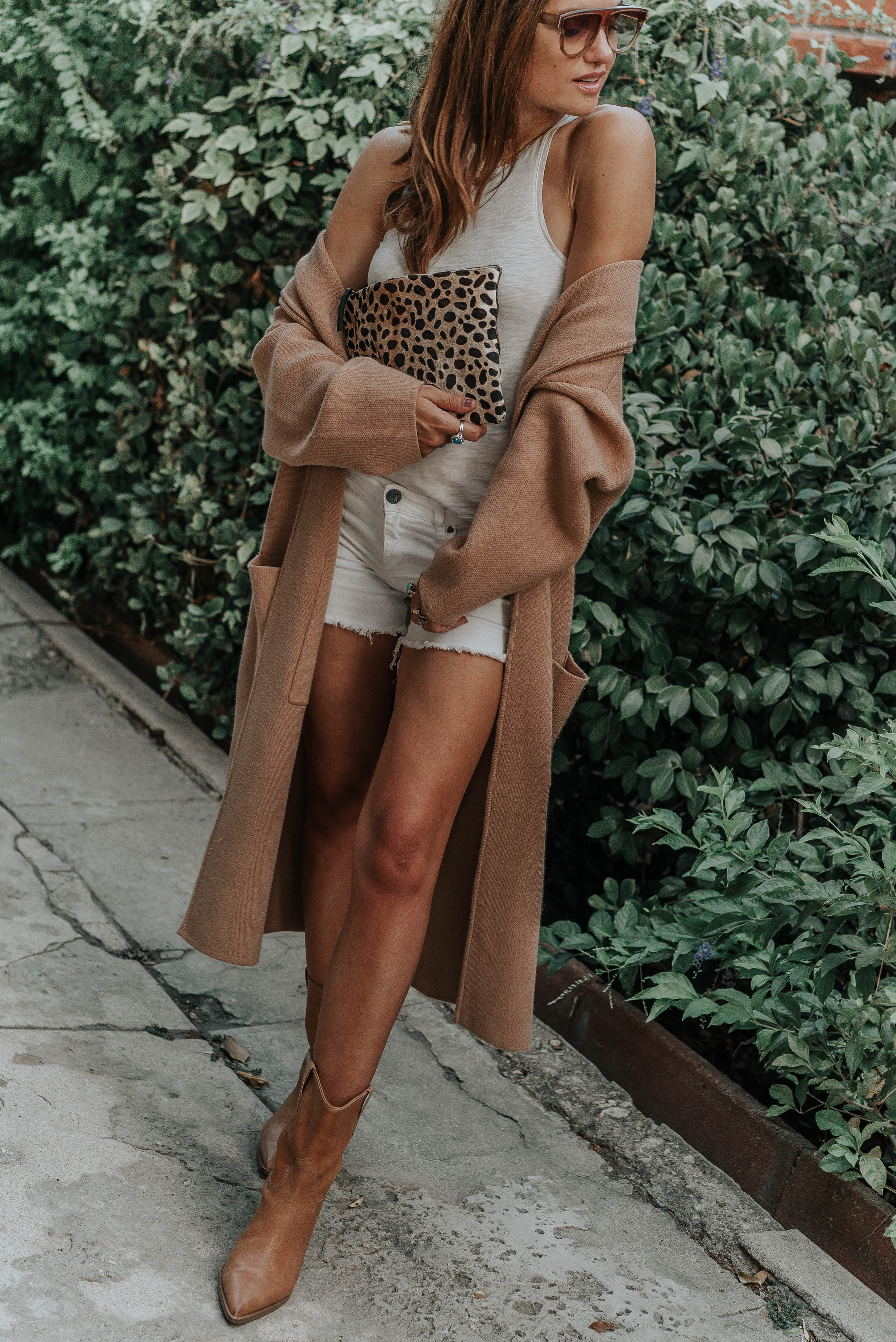 shorts similar // tank theory similar // boots (tts I'm wearing a 9) // leopard clutch // gold earrings

There are so many great boots out there, but the truth is, you don't need all of them. I gathered some of my favorites that pack a lot of style punch for one outfit. I tend to wear a lot of basics, so I like my shoes to take front and center style stage. Below I summed up some of my top faves from ankle boots to oh-so-tempting snakeskin boots! I may just have to cave in and buy THESE. In the meantime, can SoCal cool down already so I can enjoy a little boot wether at say 75 degrees? Wishful thinking.
Ankle boots are a fall must have. Agreed?
Instead of the grey tone ones, I prefer the brown tones. Bring on the fall leaf colors! Style tip: wear them with cropped jeans or with a mini skirt and trench. Wait for the compliments.

Whether you are a fan or not, they are here to stay! The ones I'm wearing here have a 3″ heel, and enviable shaft height. Get them while they're in your size! So fun for fall.

THESE are 40% off and a good buy!

Whether you are a fan or not, they are smoking hot for fall. You cannot deny the chic when added to a basic all black, all white or all camel outfit. You'll thank me later.

I love these snakeskin mules with pointy toe too! Such a fun statement with jeans or workwear.
Don't forget, my shop page is open 24/7, you can follow me on the free Liketoknow.it app "shalicenoel" for quick links, and you can always "shop my instagrams." If you have time this weekend, go make my blueberry muffins and let me know how they turned out!