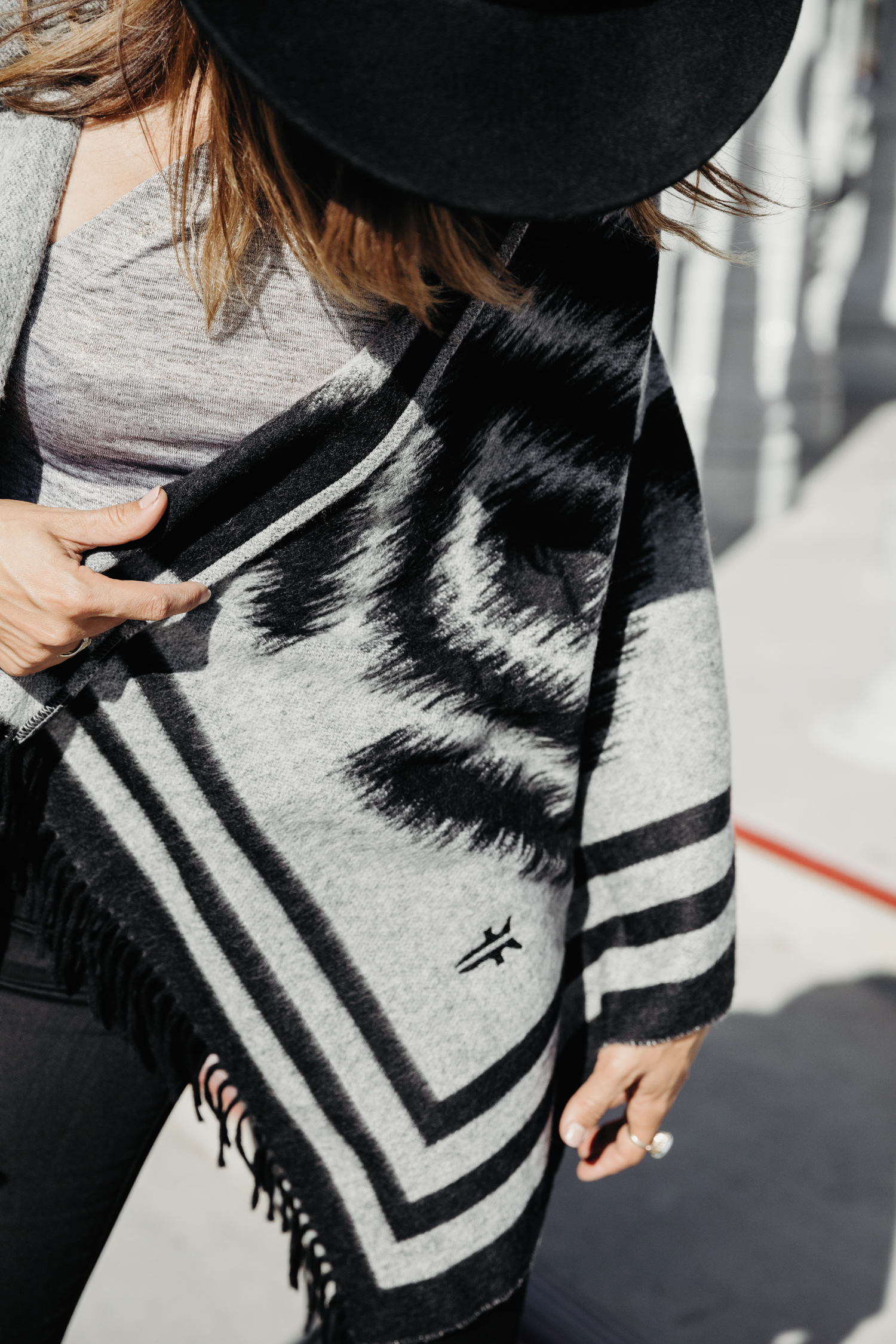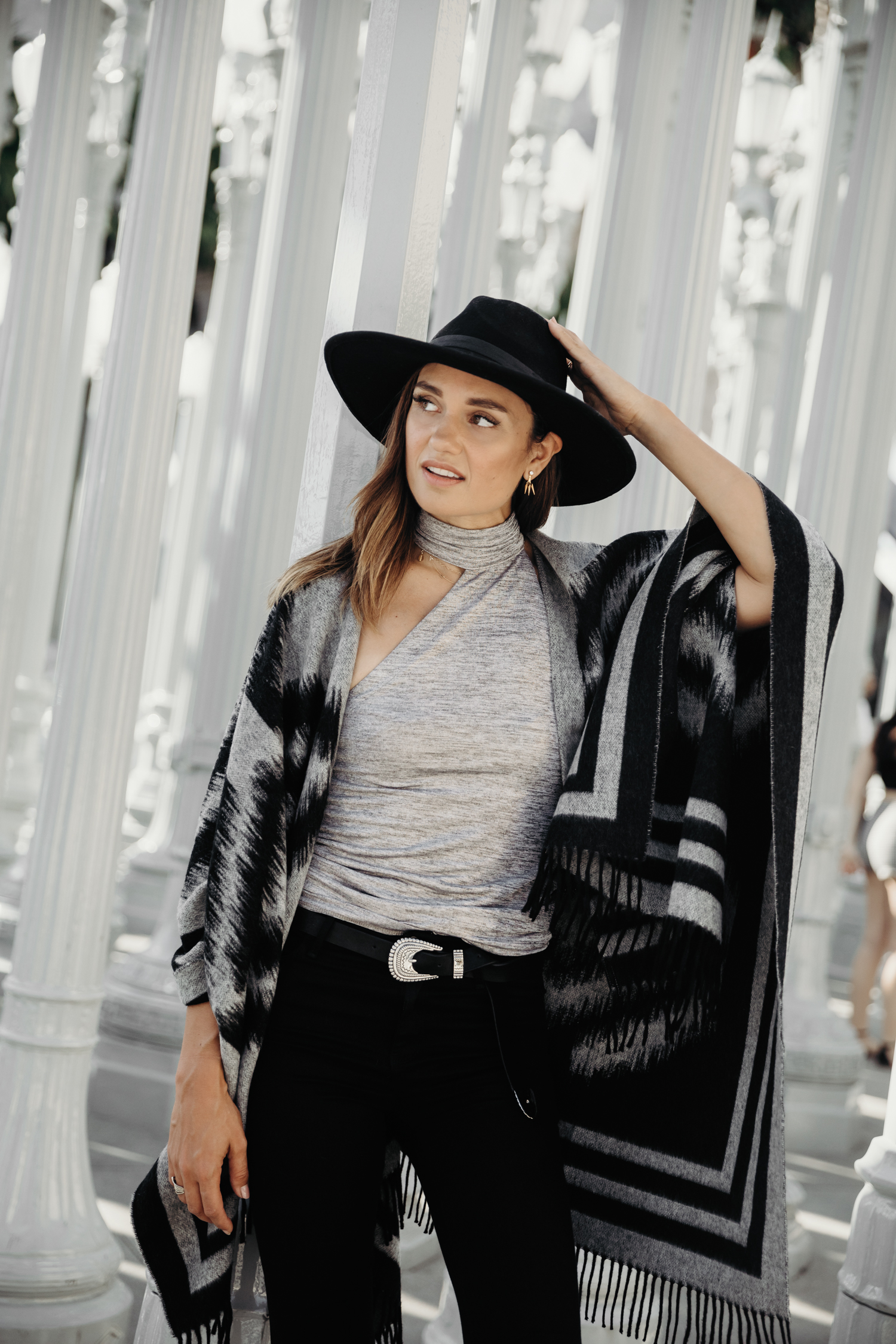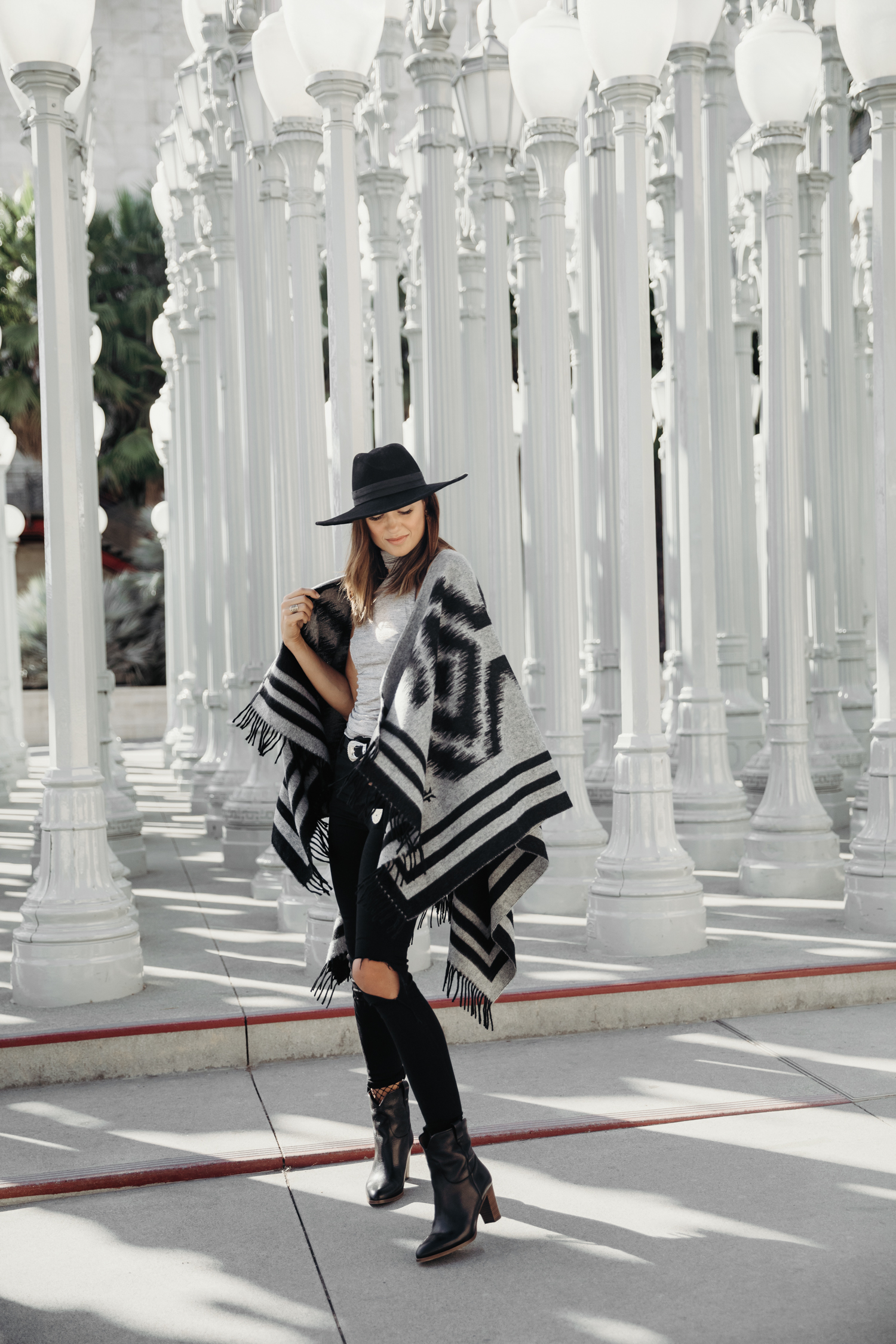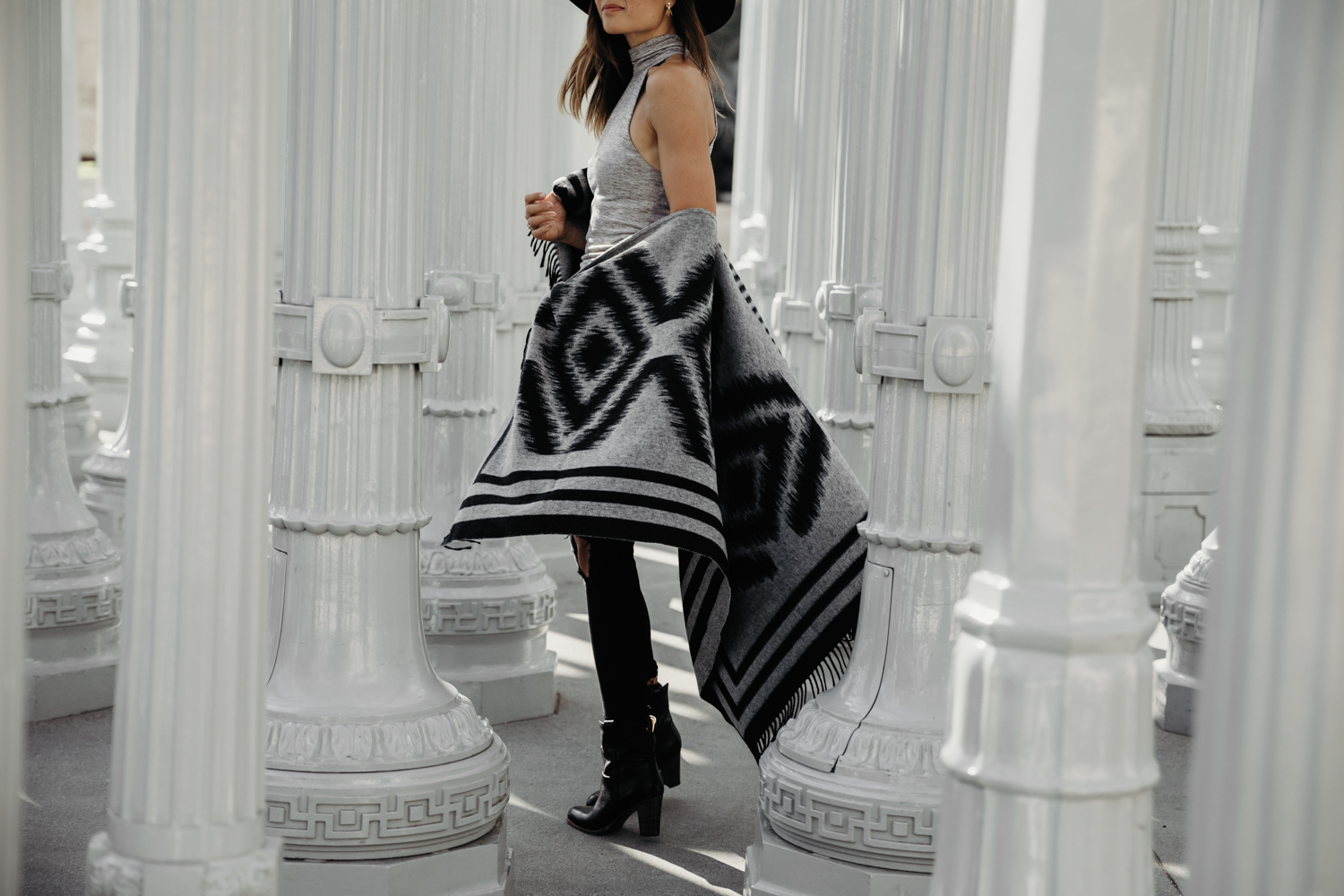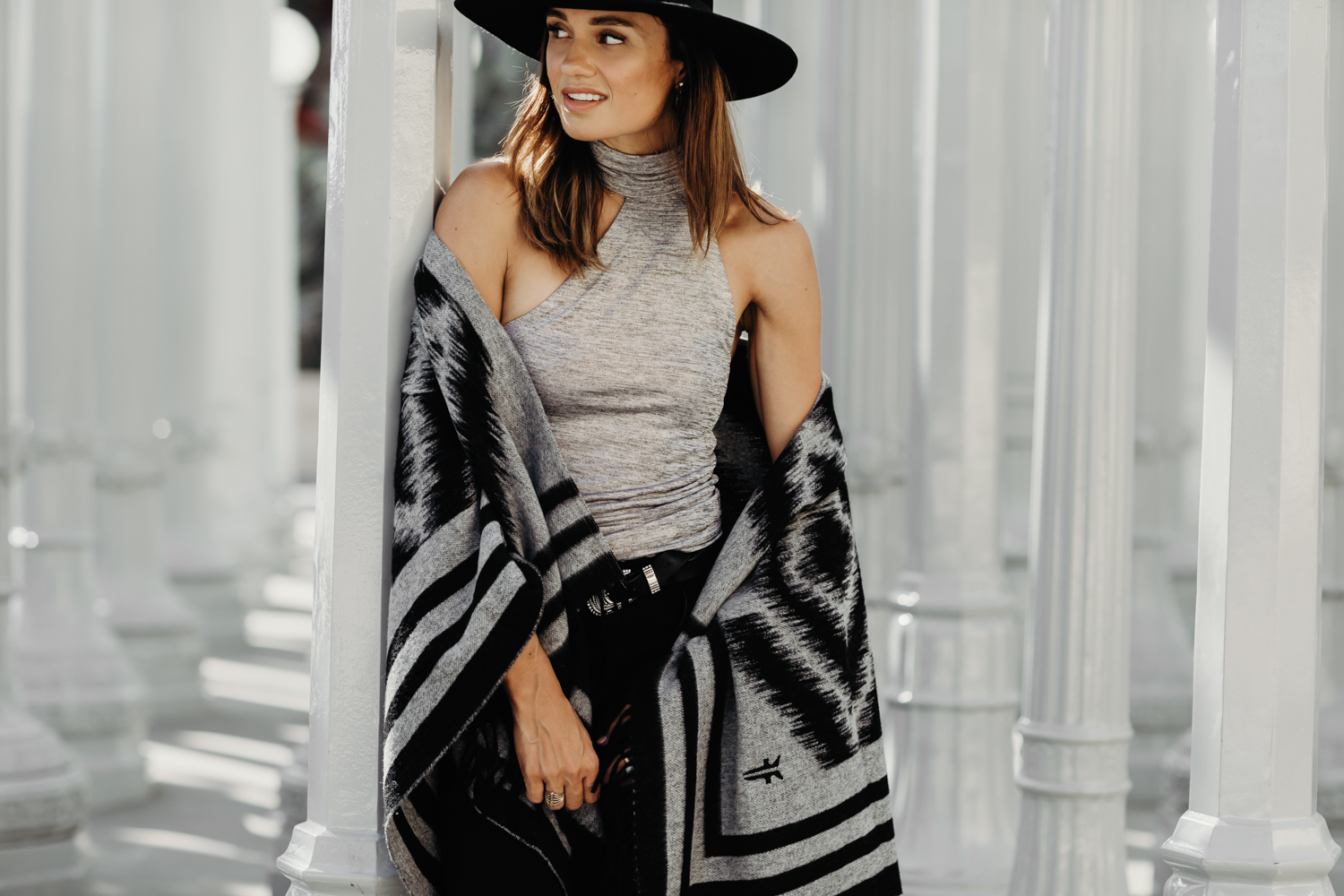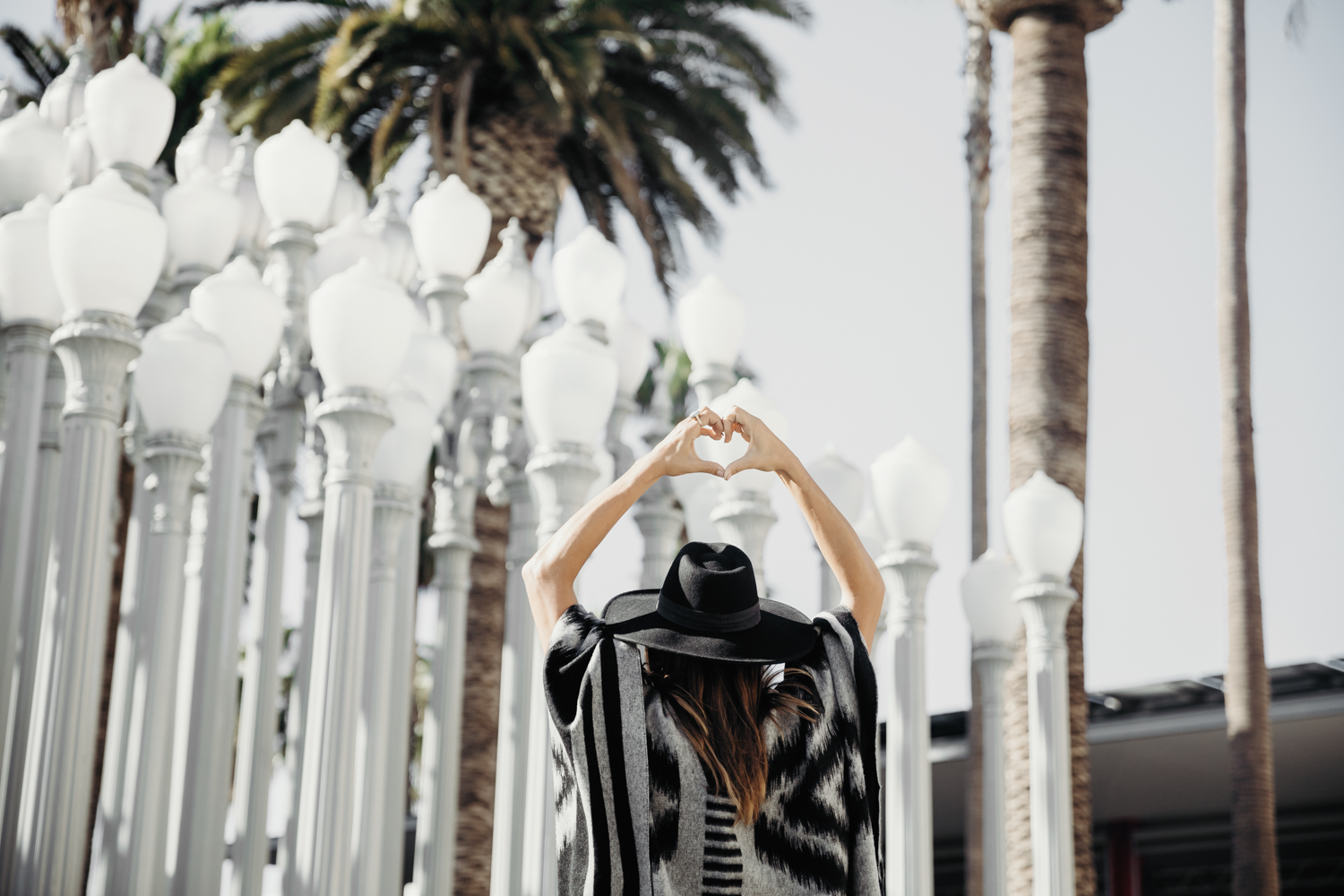 The temps are all over the place in LA, but when things were cooler last week, I had the pleasure of pulling out some fall favorites. Including this Frye poncho and Frye booties. Both have a Western vibe, which I think we'll be seeing a lot of this fall. I like how this style looks slightly different than something like a cardigan and round-toe booties. It feels fresh for fall, you know? Frye is always great at keeping things classic with a twist, and I'm happy to add more of their staples to my closet.
I kept Western flowing with a belt and hat, but added some black jeans and fun fish net socks for a touch of whimsy. All Western wouldn't have been me – I had to add some edge.
And if you aren't familiar with the setting of these photos, let me introduce you to LACMA – one of my favorite Los Angeles locations for shooting or hanging out. There are 202 lampstands in this "Urban Light" art fixture, and the kids and I love it. It's these unique landmarks that make LA feel so cool, and we come here often. If you're ever in town, I recommend stopping by or shooting here. It makes for great photos.
Are you into the Western look this fall? Read the full article with WhoWhatWear HERE.
Frye Poncho // Frye short boots  // fishnet socks // black denim // metallic top (no longer avail) free people // hat // belt