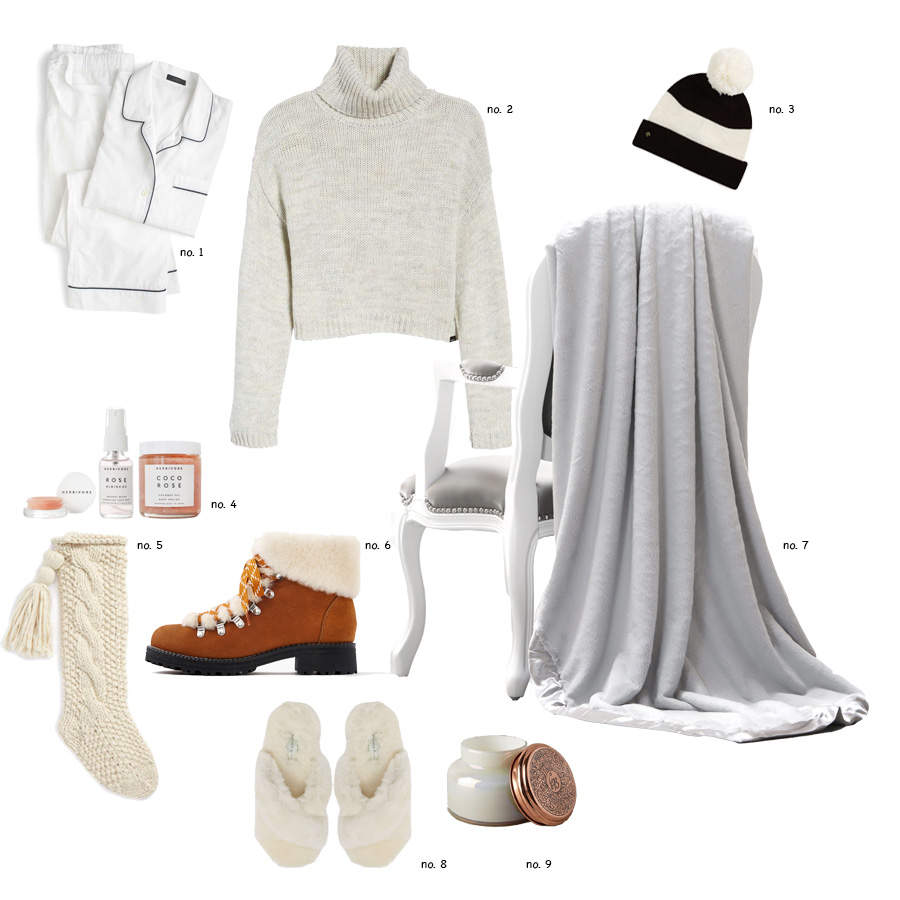 no 1 // no 2 // no 3 // no 4 // no 5 // no 6 // no 7 // no 8 // no 9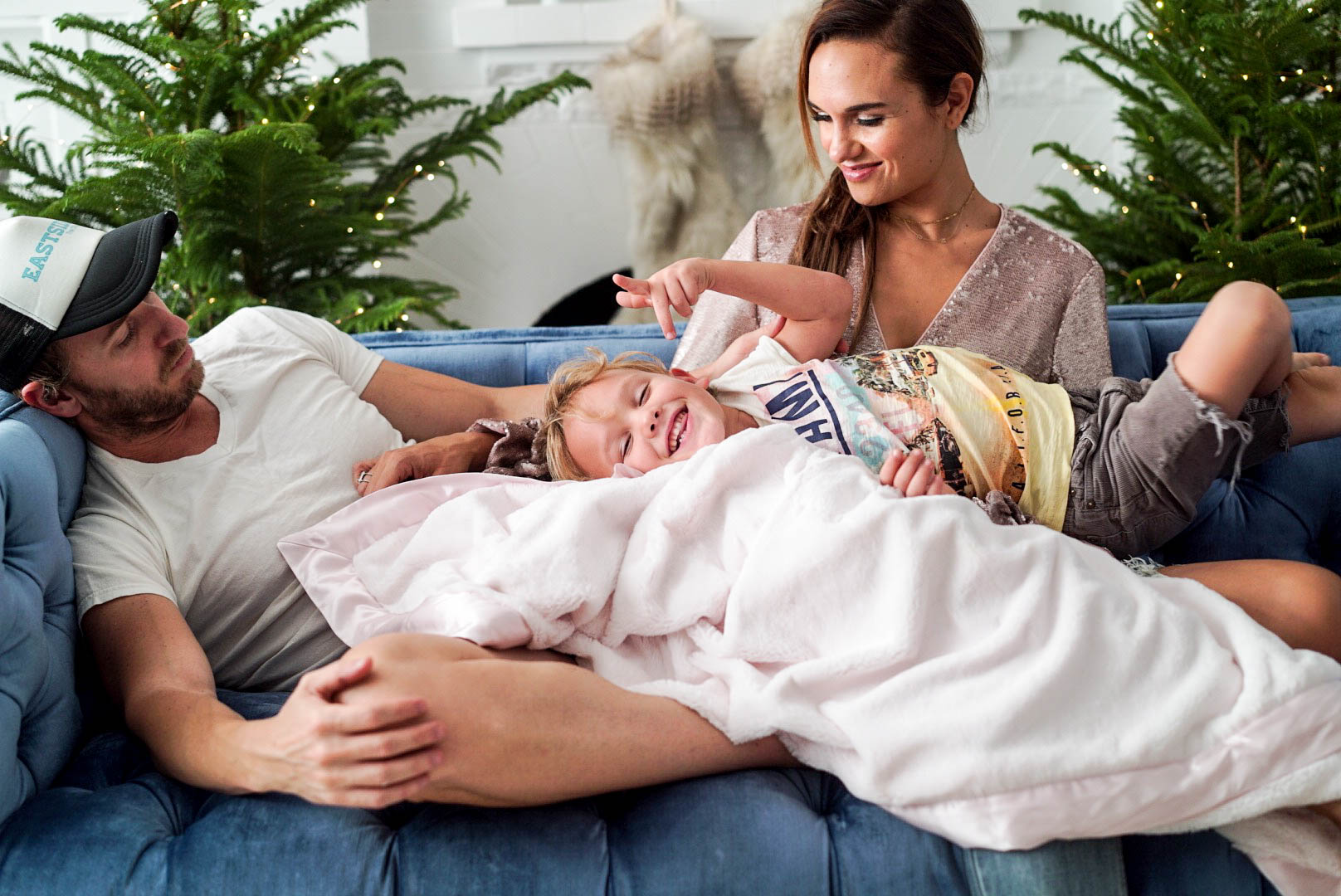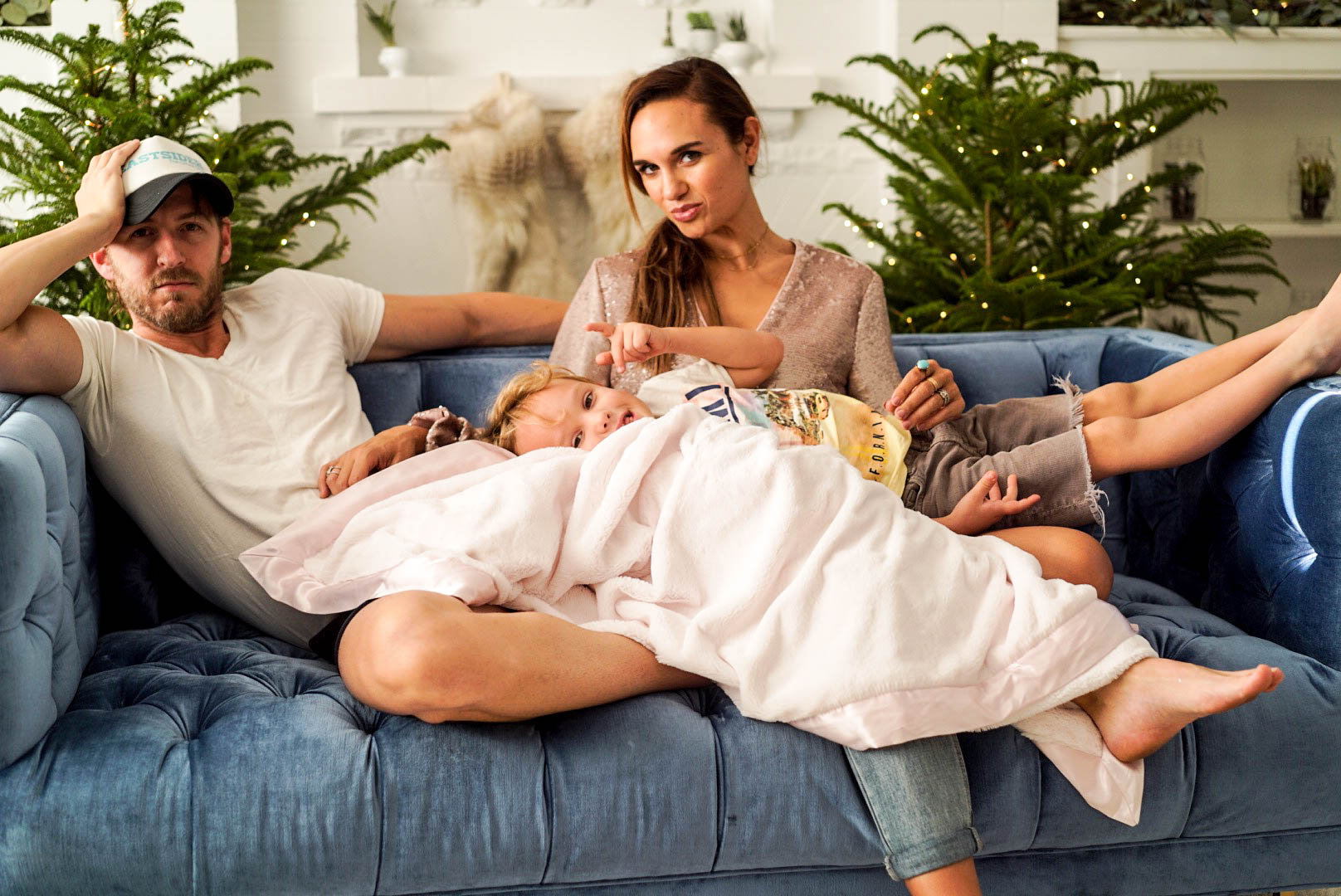 red floral // trees // garland // stockings // painting and similar // small shearling rug // couch similar // twinkle led lights // Little Giraffe pink throw // My Top and Jeans

It really is the best time of year! I don't know about you, but I struggle to find the perfect balance of chic but not cheesy Christmas decor. Here, I found of mix of cozy rug, modern art, and Norfolk pines, to make it feel like home. I also rounded up some of my favorite cozy gift ideas for the hard-to-get-for on your list. My sister loves pajamas, my mom loves candles and slippers and I just may buy this striped hat for myself. Reid are you listening?
How do you decorate for the holidays? Have you started your Christmas shopping? I'd love to hear. For those curious, read more about our living room makeover HERE.
For the Little Giraffe throw, use discount code is SHALICE20. Enjoy 20% off all full priced items site wide until December 31st.