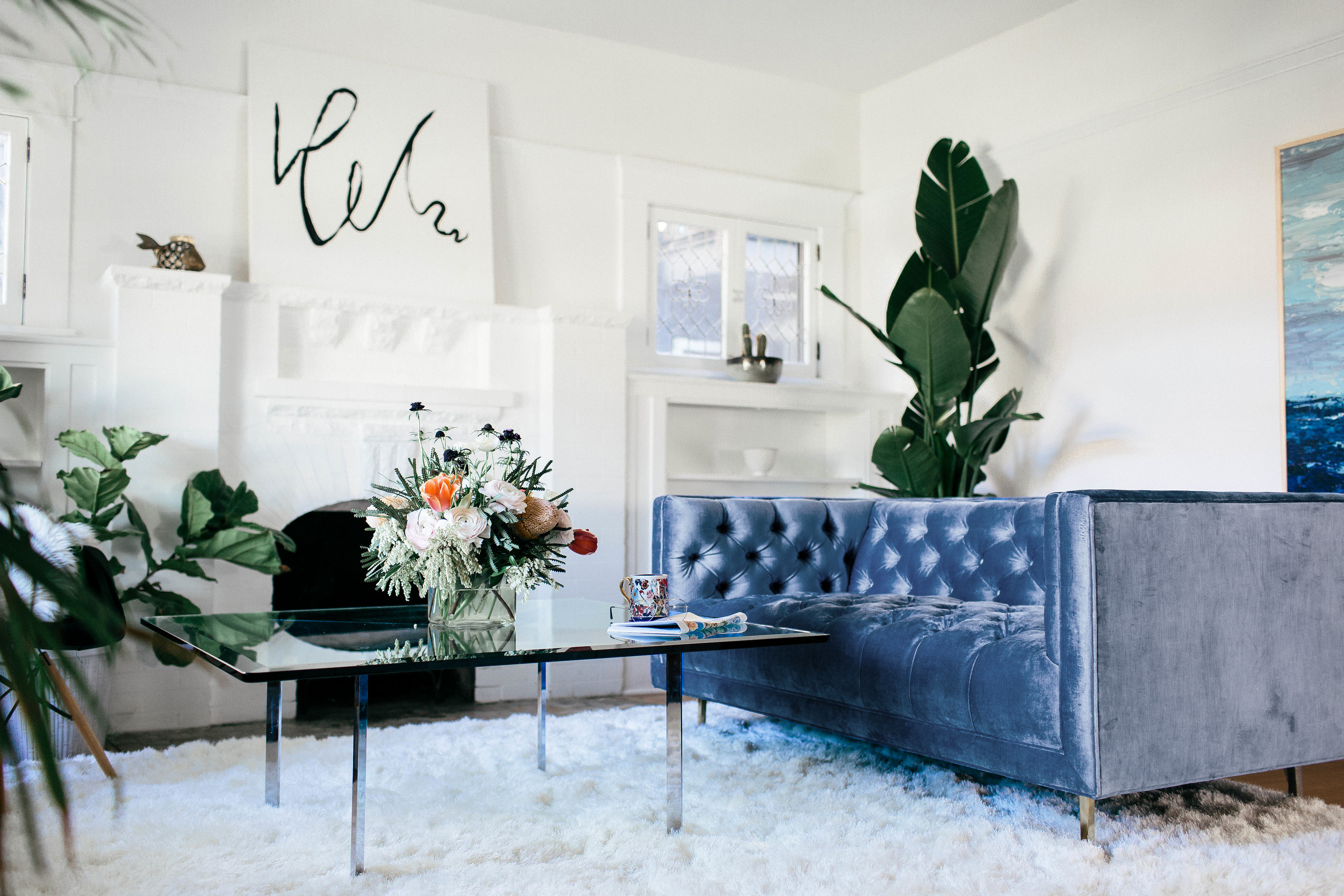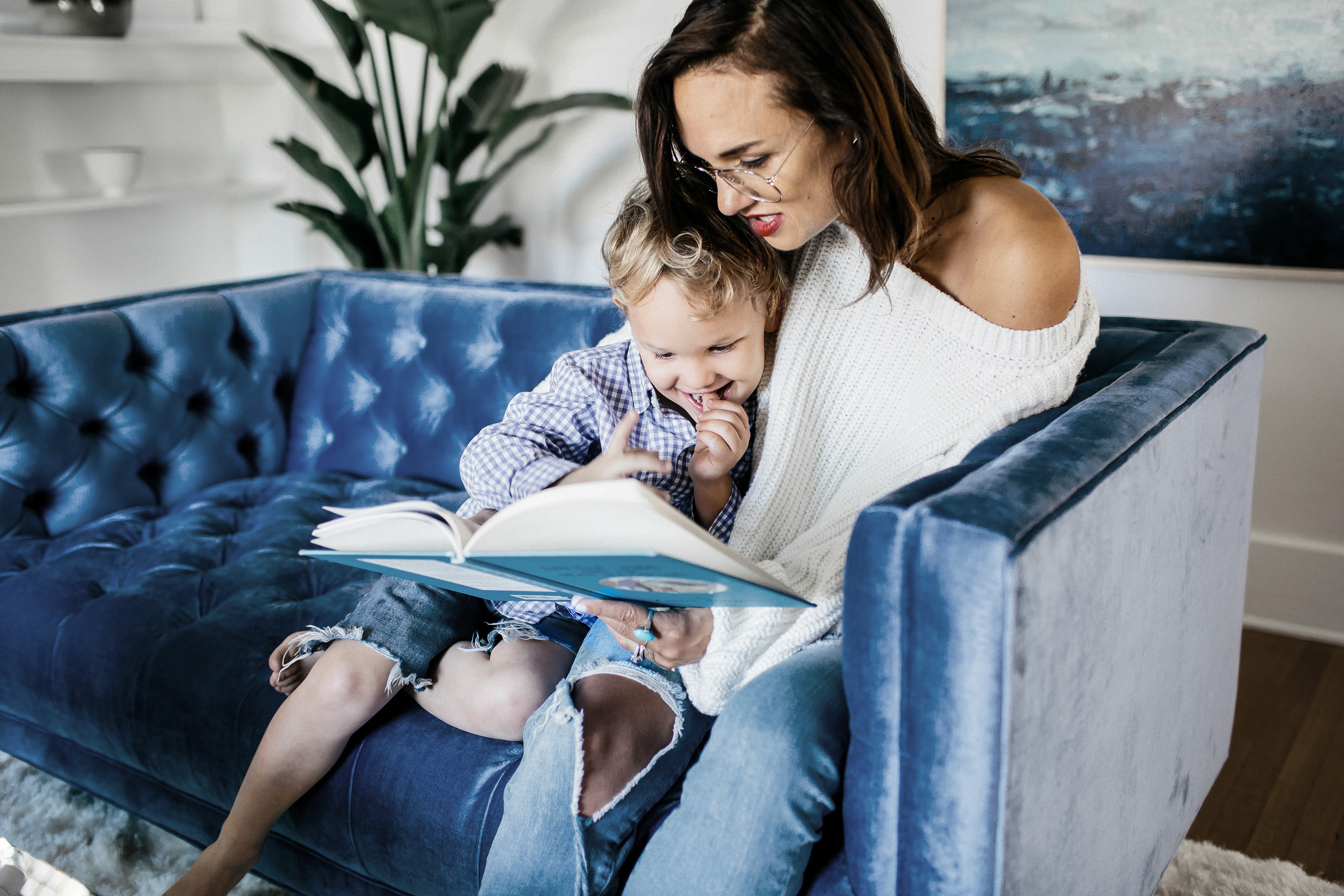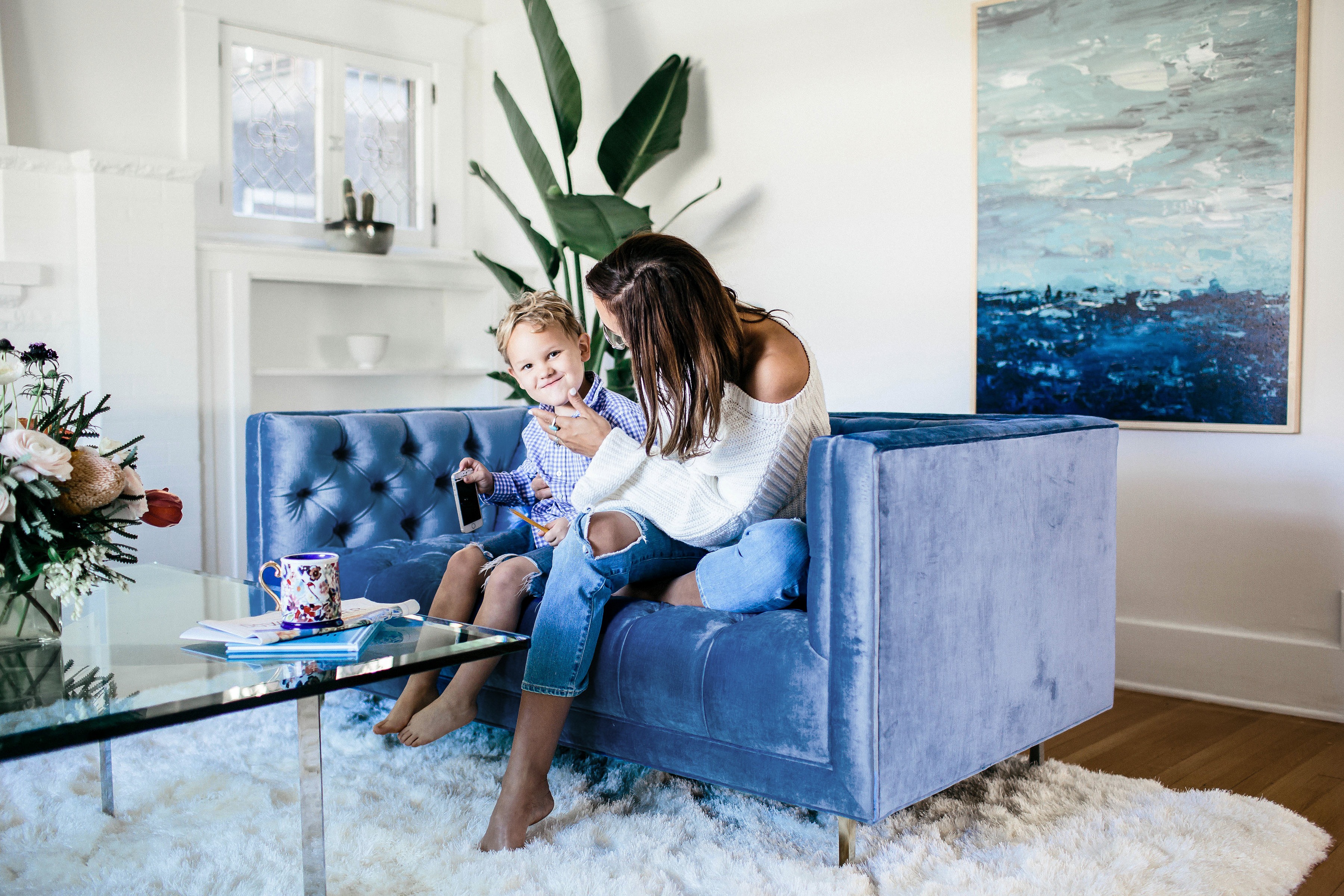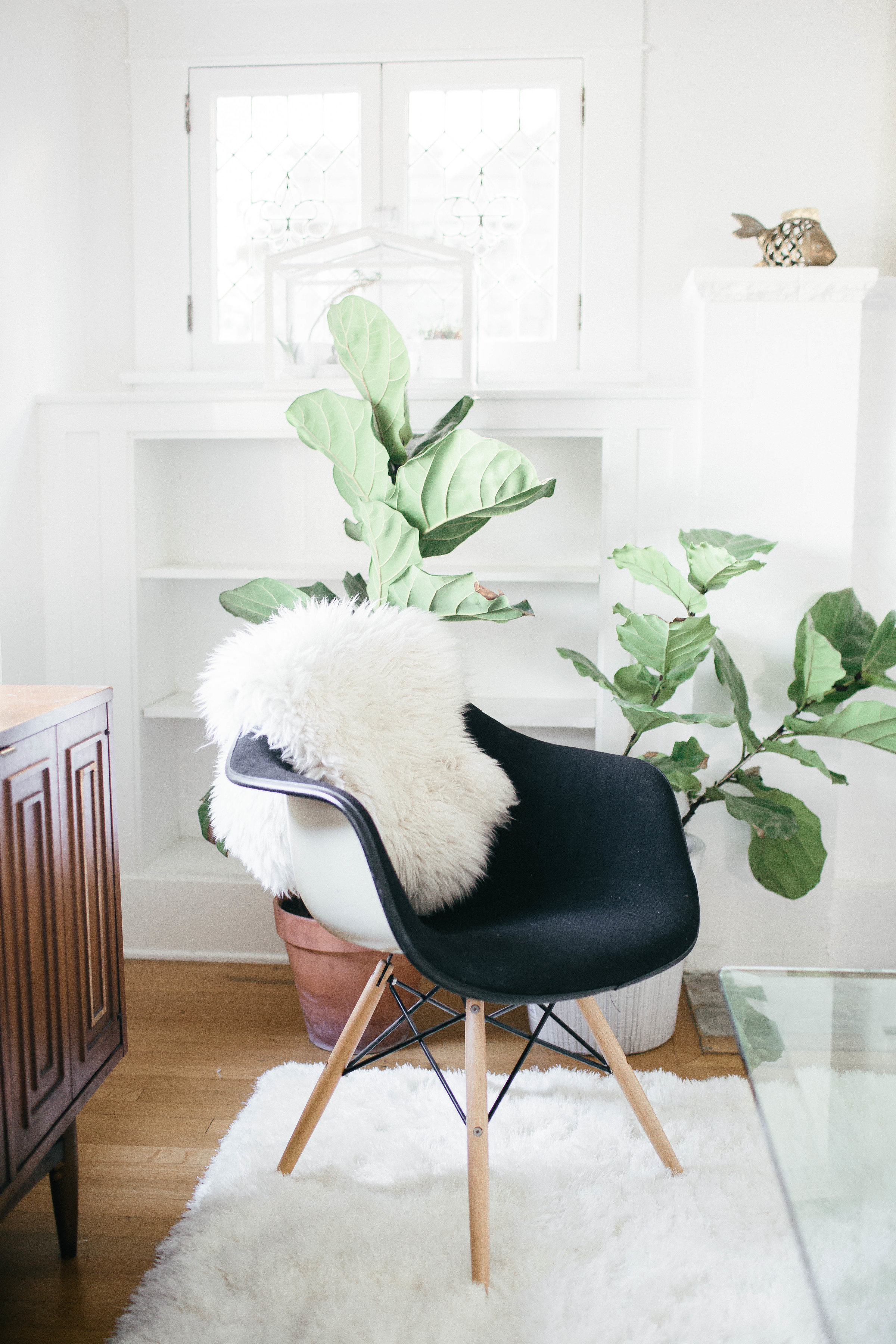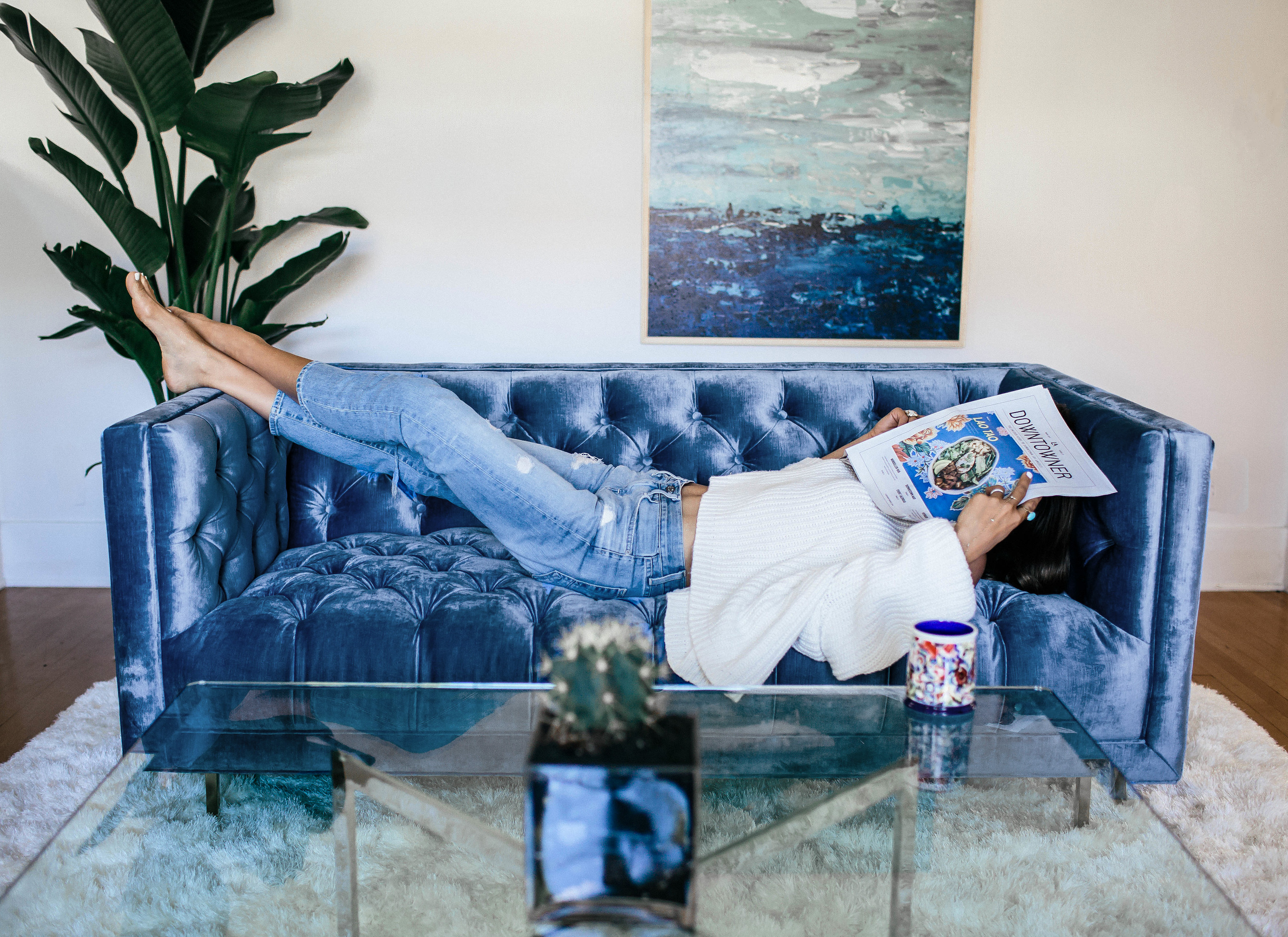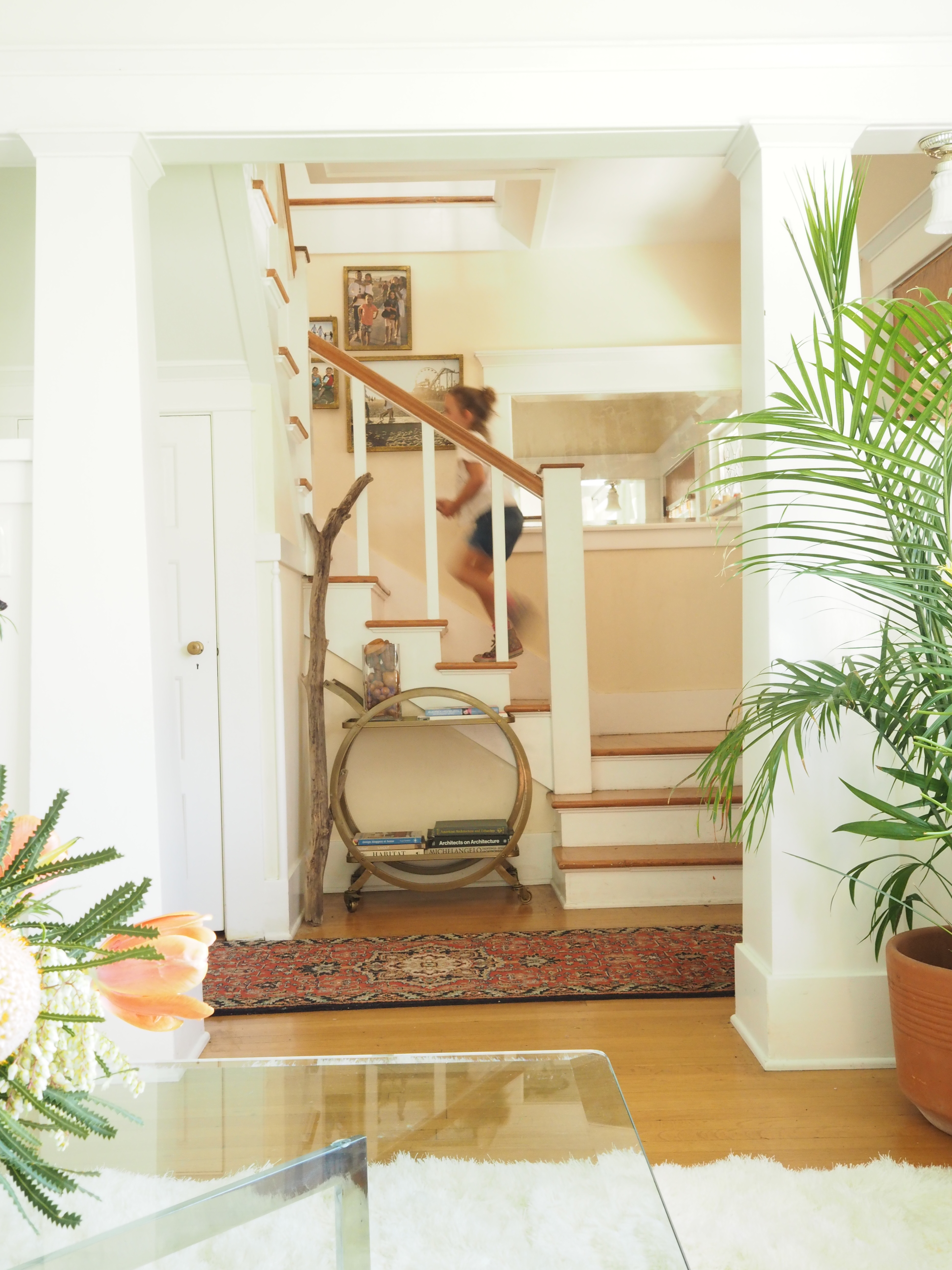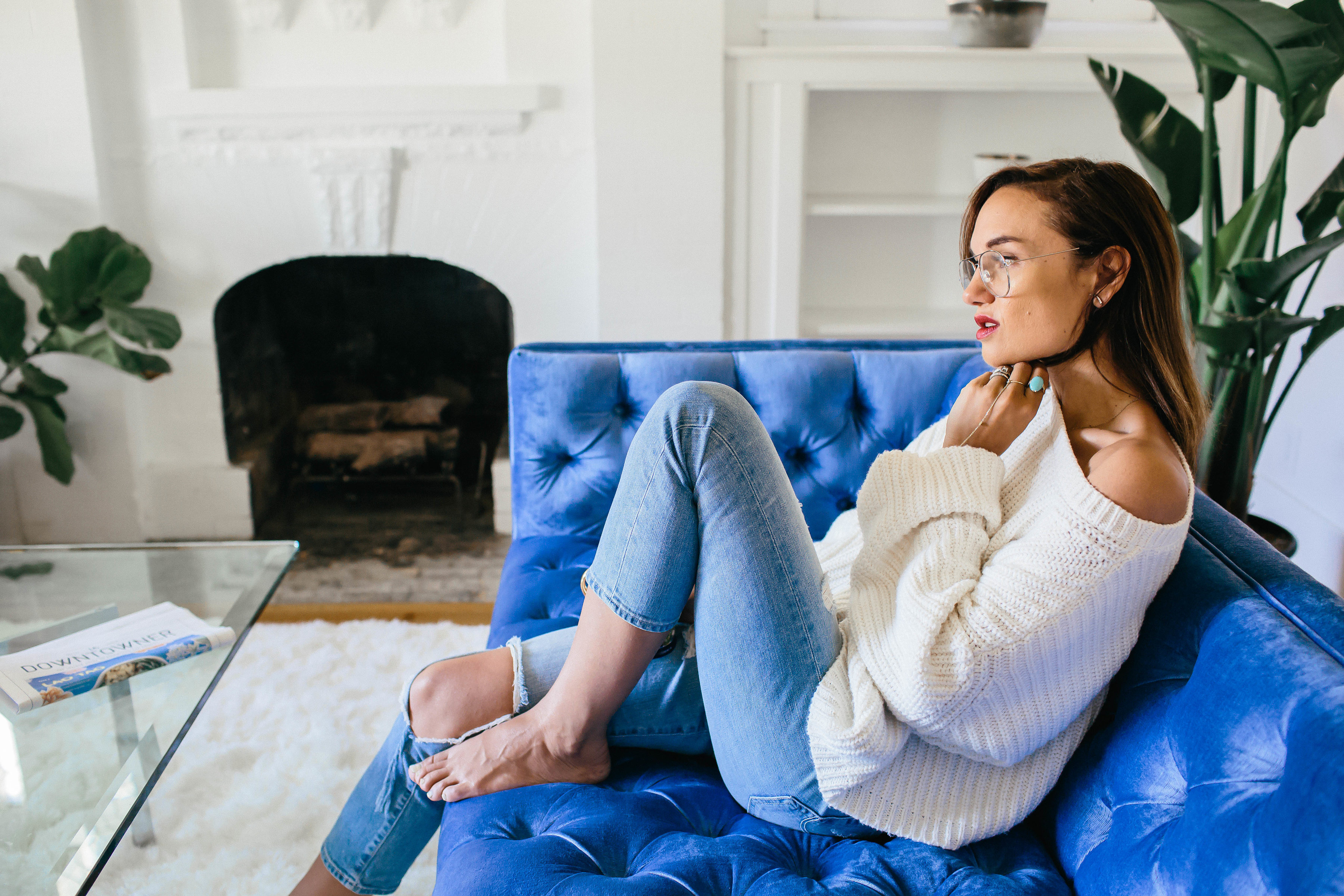 Spring is not just a season to open the windows and air out the house, but a great time to refresh your favorite room in the house.  Reid and I collaborated with Anthropologie Home to give our living room a fresh new look and feel with a few minor and major changes. Here is what we did.
1. We de-cluttered the entire room and got rid of old and unread books. This is a good first step for everyone.
2. We changed the living room paint color from a yellowish tan to a crisp white. Paint is your best friend! If you're on a budget, start with paint. Be very careful when choosing white paint though; know your lighting and color tone. You don't want to end up with sterile.  We have found Benjamin Moore's Decorator White to be a great, versatile white.  See how the artwork and furniture pop!
3. We then created a mood board with all the furniture and accessories we have and want. Consider ALL your furniture too, not just the furniture currently in the living room. Switching furniture from other rooms in the house is another cheap design trick.  Let the room evolve and repurpose unexpected pieces in your space, and if you can, add one major statement piece. We added the Anthropologie blue slub velvet couch, which not only became the statement piece for the entire room, but it anchored the look and design.  It is decadent and sleek as you might imagine; the selection in Anthropologie's home collection is surprisingly large. We chose a settee so that we could float the couch in the center of the room.We moved our vintage sectional into our TV room, which is much better for watching movies as a family.
A. We relocated our mid century credenza to be under the picture window.
B. We moved our bar cart from the dinning room to the entry foyer.  I love how it gives a whole new purpose to the bar cart.  Now it's a place to leave our keys.  Plus, we don't drink (that much) anyway!  It's better for displaying pretty books and keys.
4. We added new artwork to the fresh white walls and moved our beloved Los Angeles sign to the bedroom.  A few years ago we started the tradition of gifting artwork for our wedding anniversary.  Last year was the Los Angeles sign and this year is the ocean painting from Anthropologie.  I love how it pulls the slush velvet blues from the couch. Add life to your space, literally, with greenery.  Don't be afraid to go big.  As long as the branches don't scratch the ceiling, I say go for it.
5. Lastly, add updated pictures to your frames.  We recently worked on a project with photographer Justin Coit and created a new gallery wall of our favorite family pictures.  The kids love seeing the beach as we go up and down the stairs and through the living room.  The drift wood branch was a souvenir from our most recent beach outing and contrasts the metallic bar cart beautifully.  Plus it give us memories of the beach every time we walk through the front door. Love our refreshed living room!
Thank you Anthropologie for partnering on this post! 
Velvet Slub Couch :: ANTHROPOLOGIE :: Summer sky wall art ANTHROPOLOGIE :: brass frames ANTHROPOLOGIE : settee :: gold pillows ANTHROPOLOGIE ::
Shop the items by clicking the image below

Order your custom velvet couch here!