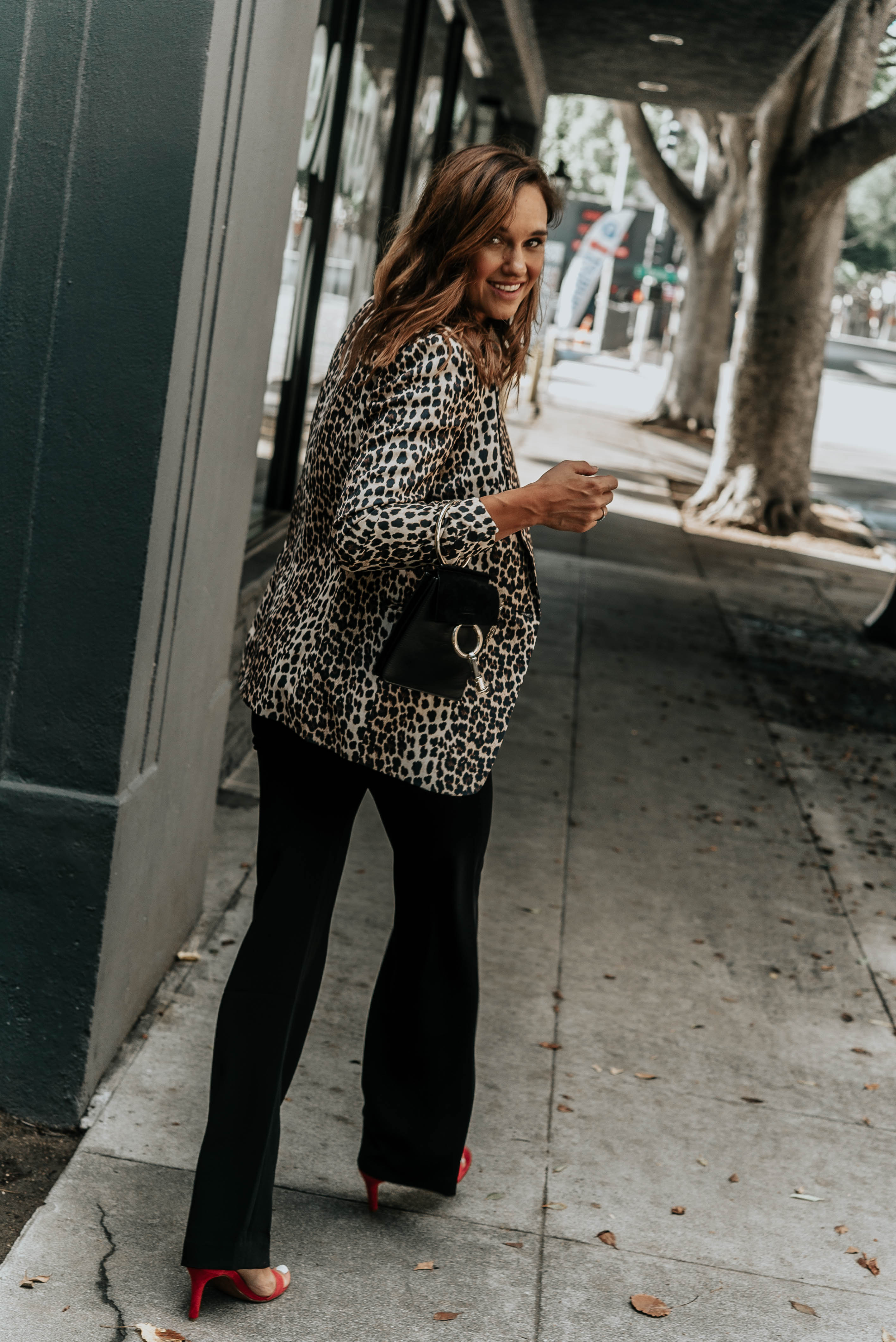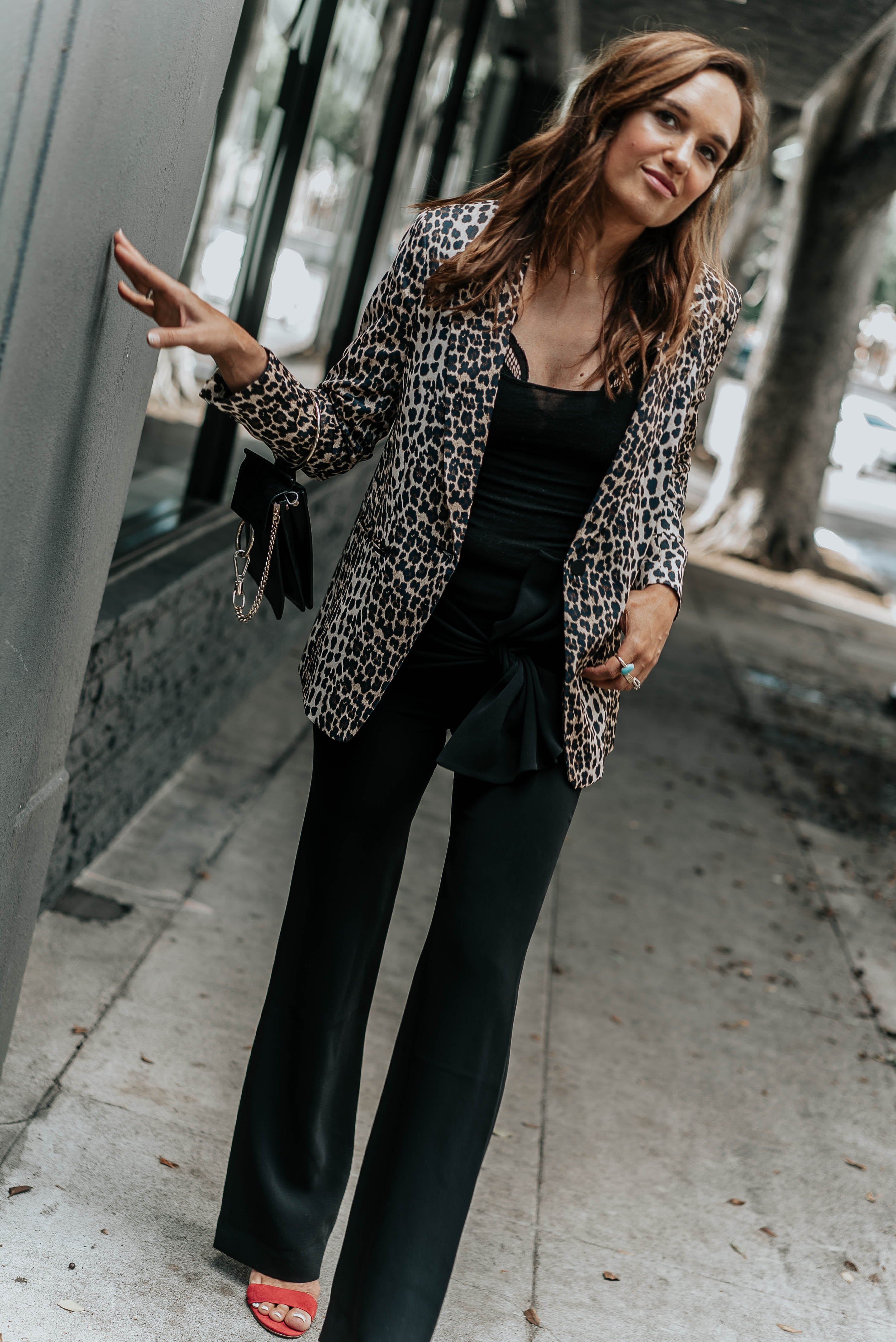 leopard blazer // tie front pants //$10 tank // bralette // red heel // ring bag //
Reid's work party is next weekend, so I've been on the hunt for simple (nursing friendly) outfit. Well, I found it!
I don't have a lot of time to overthink holiday outfits, so I like to keep it simple but extra. Enter the leopard blazer. ROAR!
I was drawn to these pants because of the bow and flattering fit.
My eye caught these beautiful blazer because
A it's hard to find a leopard blazer under $500 and
B it is on sale- now 50% off!  Can you say score?