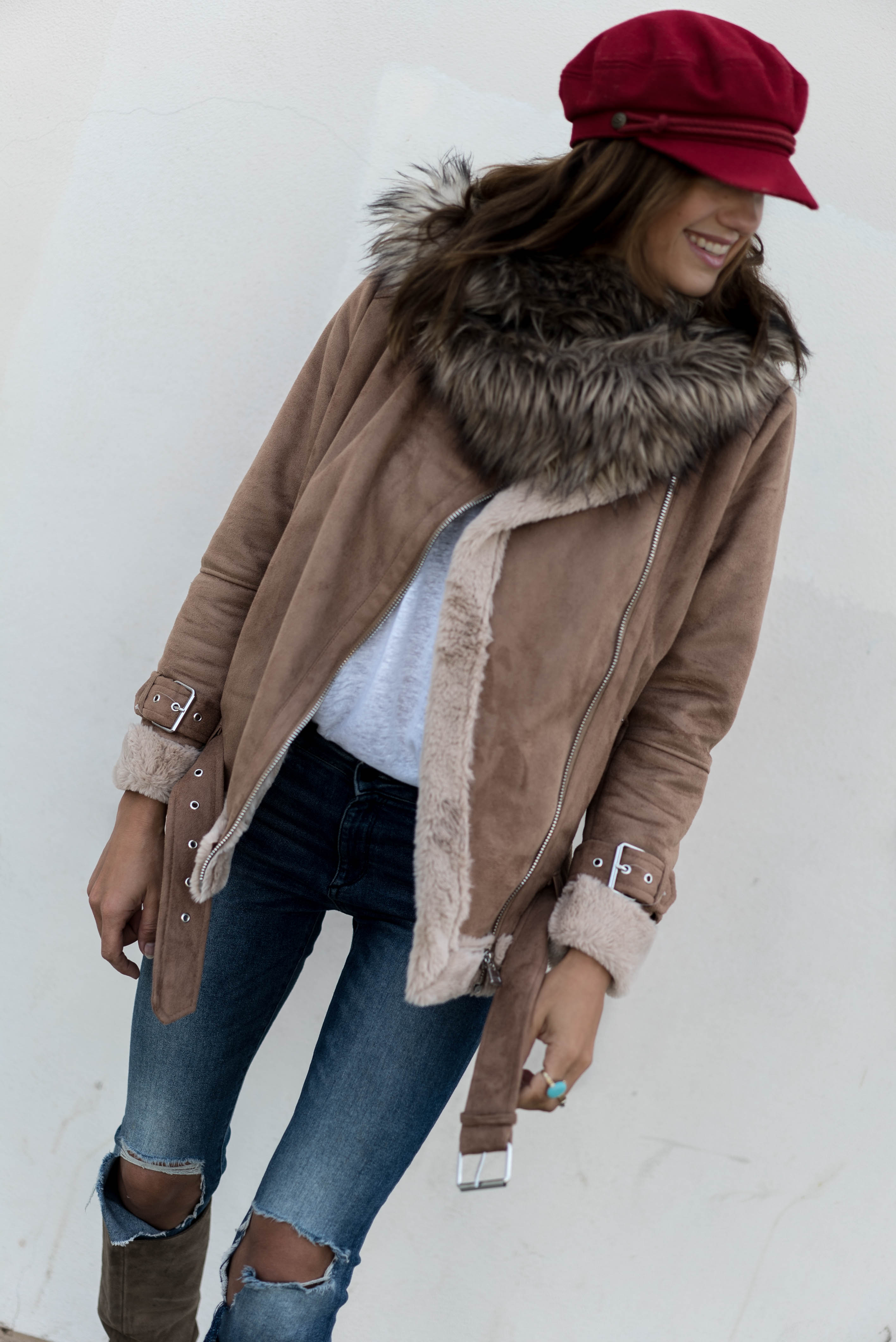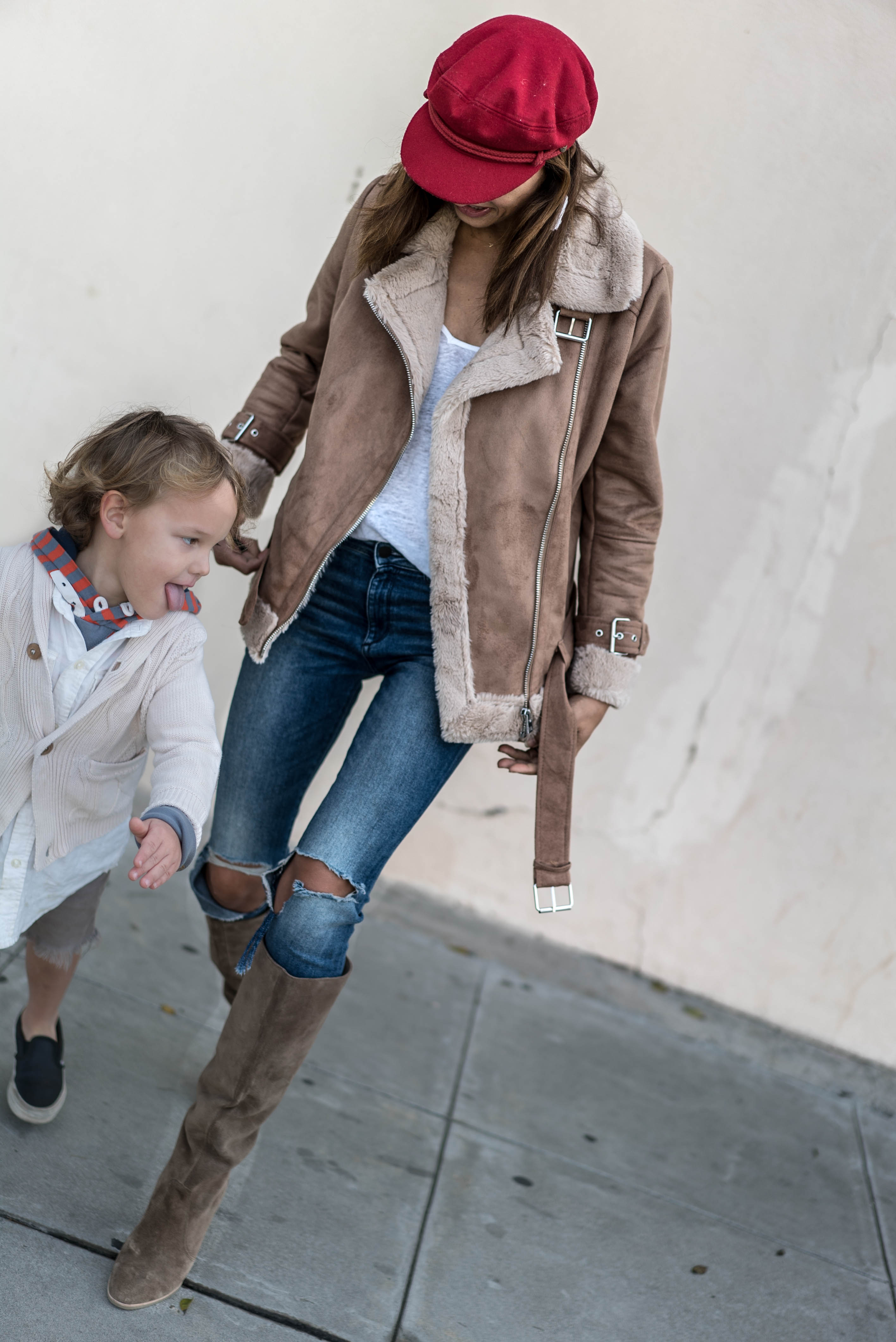 Sunday's are always a mad dash to get to church by 9am, but it also happens to be one of my favorite days. Hubby usually makes pancakes or puffed pancakes, we bond over meals together, something mid week is lacking, and go to church, usually out for lunch than hang at home or take a nap. The house is usually exceptionally messy and we have popcorn for dinner, but that's okay one day a week right? I linked our outfits below and bonus, my jeans are on sale!

boots // tank // jeans (on sale!) // jacket and here // red hat
What the kids wore

A couple times a year, Shopbop has an awesome sale, from jeans to tops to shoes! See below some of my picks!