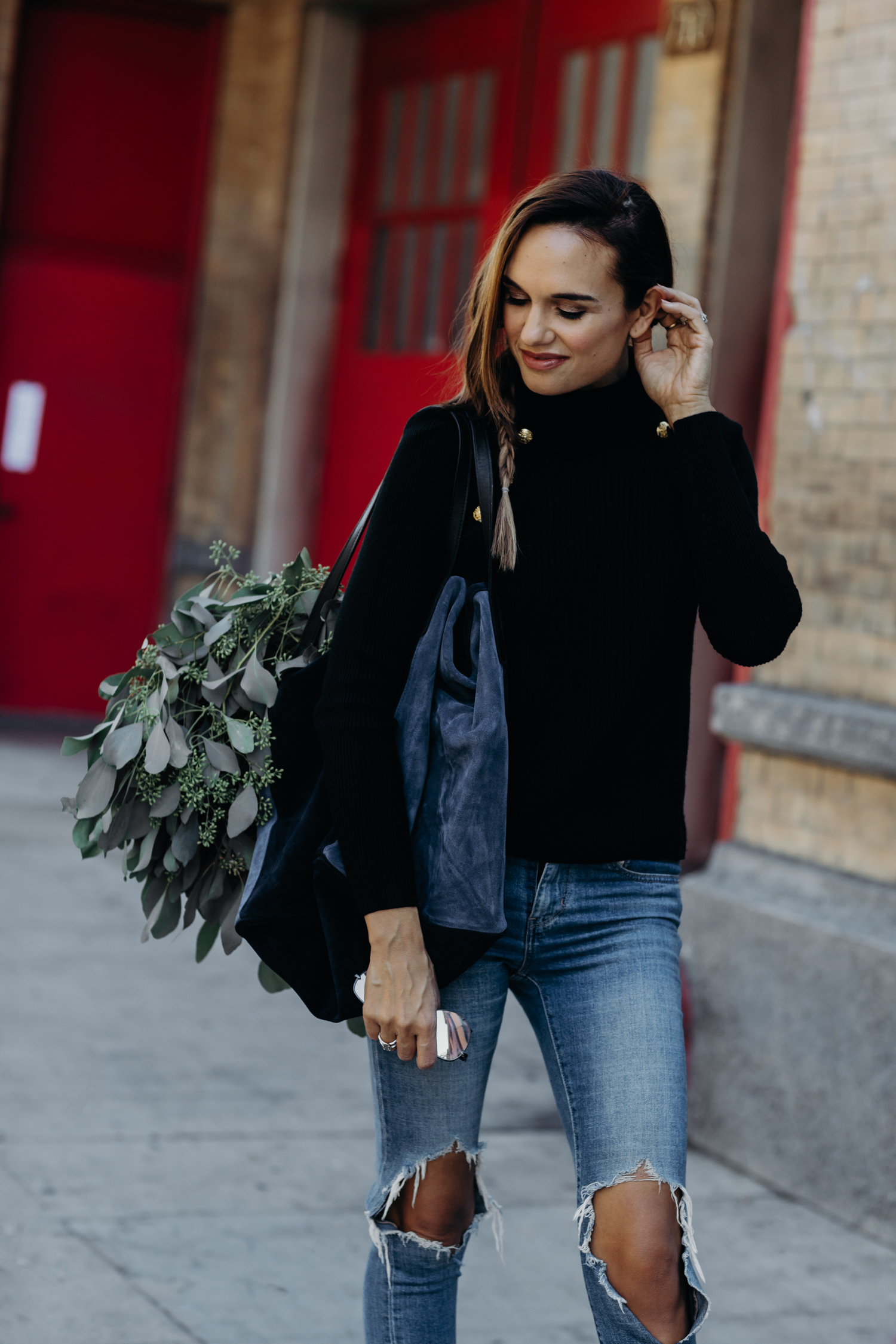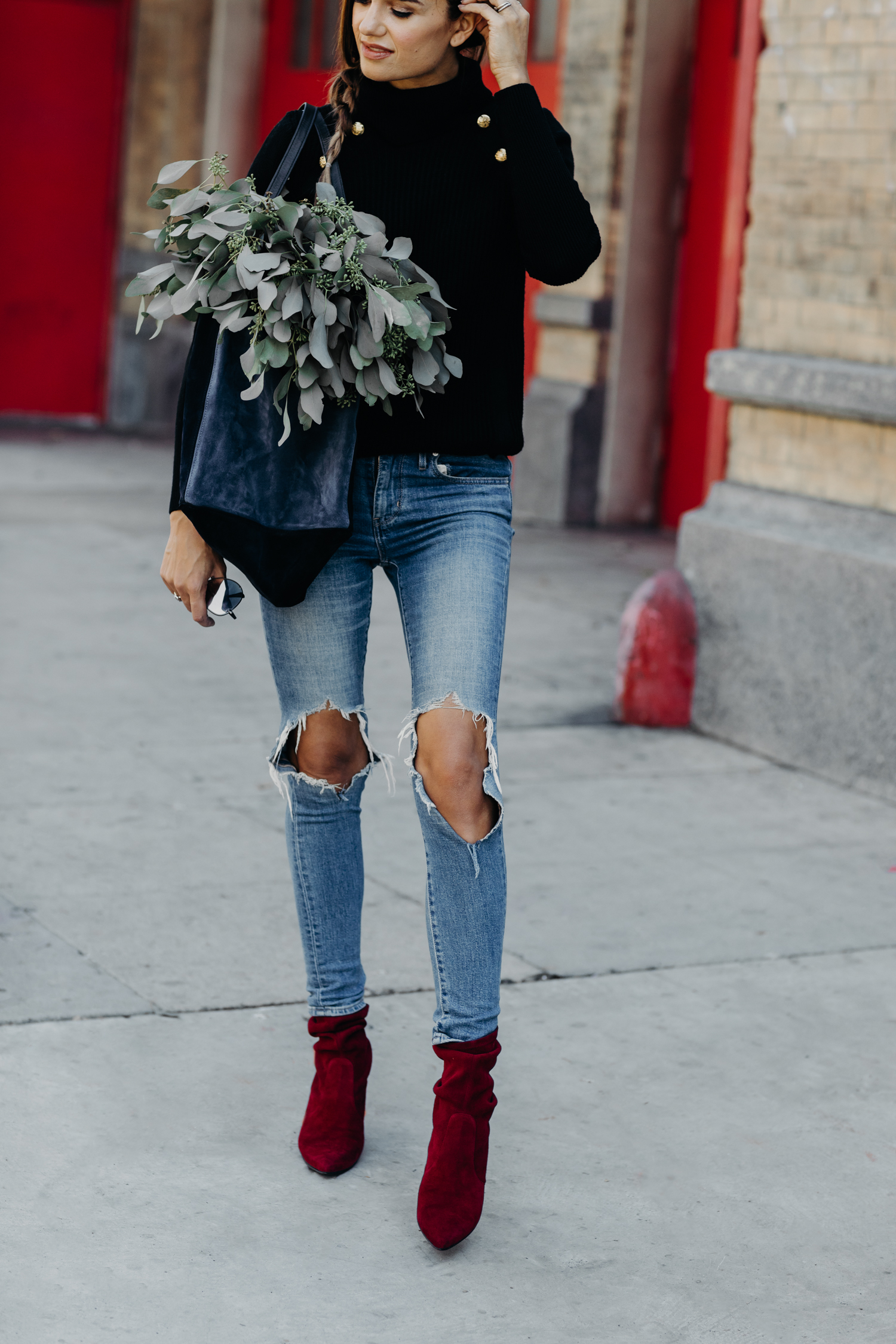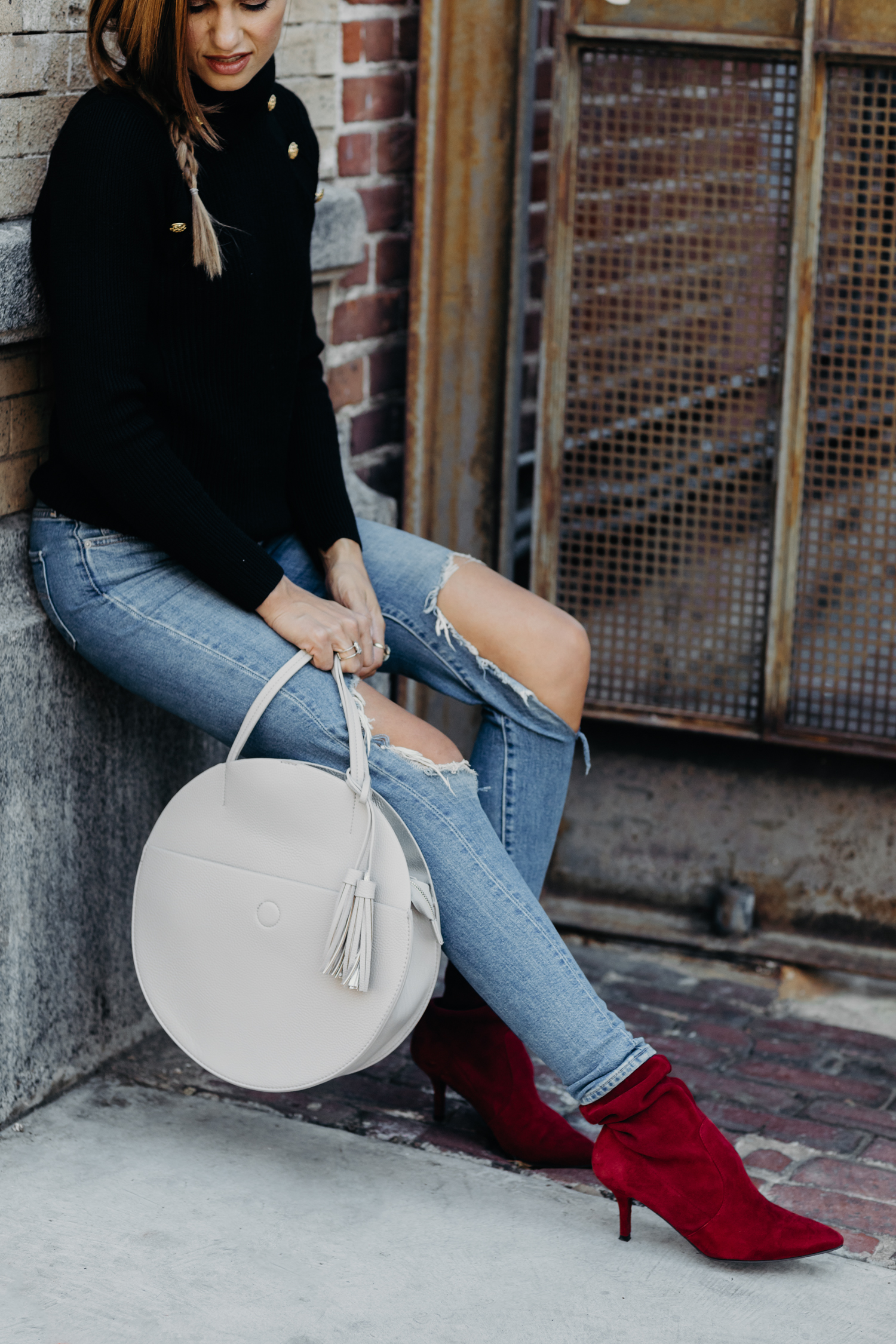 jeans // sweater // boots (on sale!)// round bag (under $100) // suede bag (on sale!)
I get a ton of questions about my jeans so I thought I'd round up some of my favorite jeans under $100! If you're like me and finding yourself spending more of your wardrobe budget on puffer jackets, coats,
 silk pillowcases, chunky knit throws and cashmere scarves, not to mention holiday gifts, this post should be of use.
These are skinnies for long tunics and layering, this one is awesome for chunky knit sweaters (size down), and I've had these jeans for ages and they're still flattering. And these are not under $100 but an 
overall great jean!
5 Jeans Under $100:

TIPS
Don't size up. Seriously. Err on the side of too small because cotton and stretch will stretch with time.
Don't worry about length. If you're petite and worried about the jeans hanging on the floor, you can always get them hemmed (Nordstrom card holders get this perk for free) or just cut them off, like I do.
When in doubt, order a couple sizes and ship one back. Like most retailers, Shopbop and Nordstrom have free returns.
To prevent fading, wash inside out and add 1/2 cup of distilled vinegar to the final rinse cycle, or hand wash with Woolite. I really rarely wash my jeans. I just spilled coffee on mine the other day while out and just used Dawn soap from the kitchen and scrubbed it out.
Don't forget that 
cropped jeans that hit at the smallest part of your ankle look AWESOME with fun shoes like these:

I'd love to know, or if you have any tips, add them to the comments!