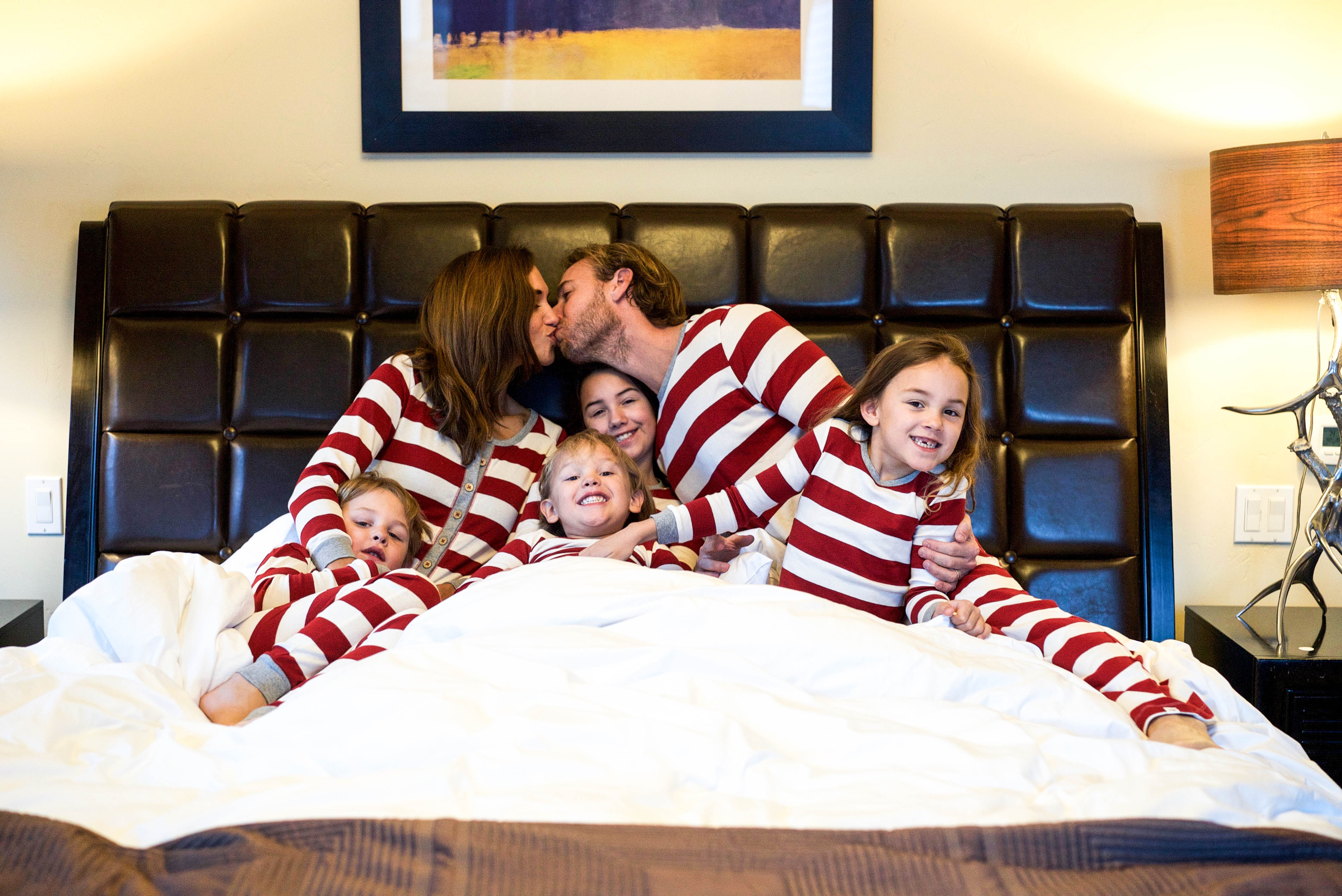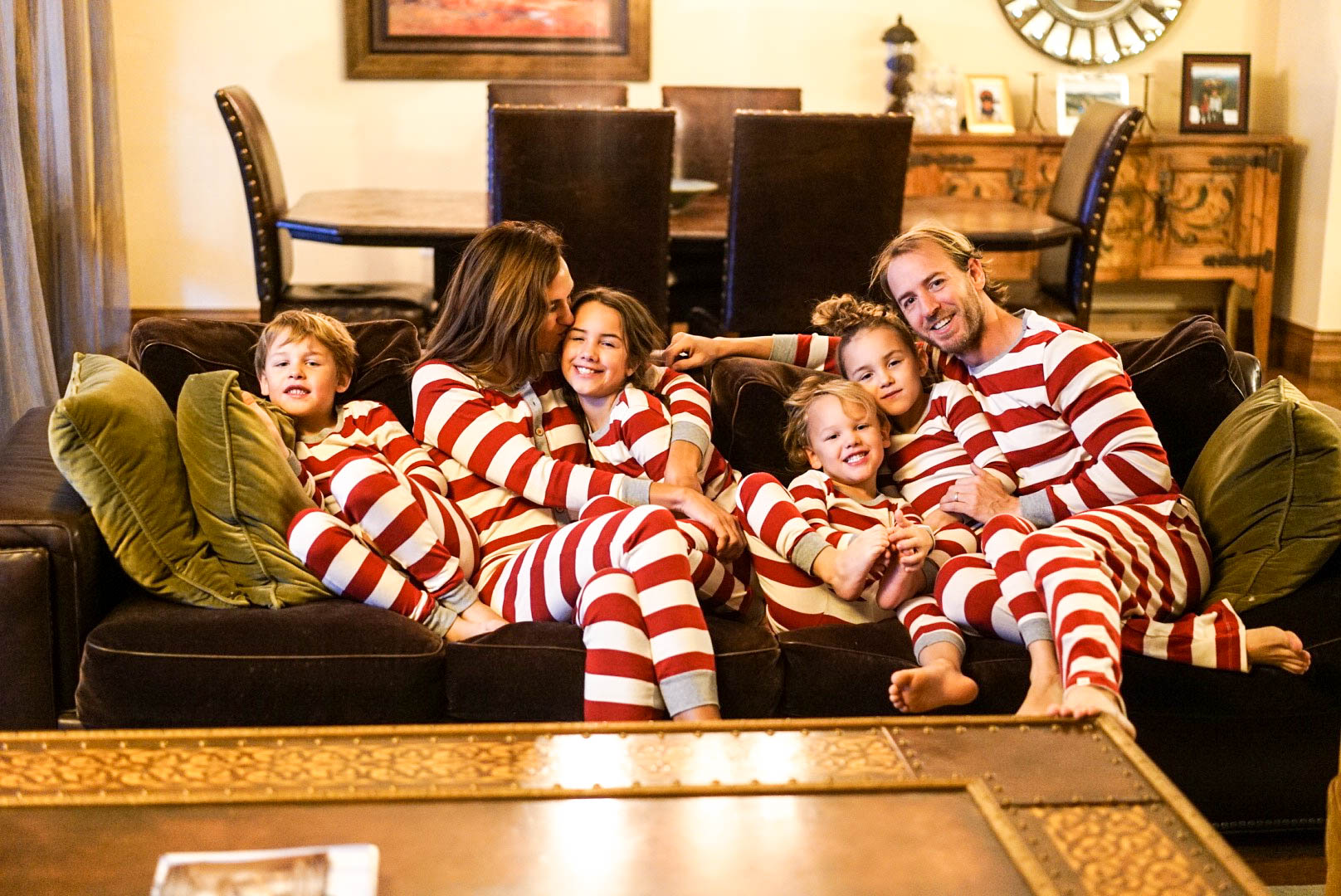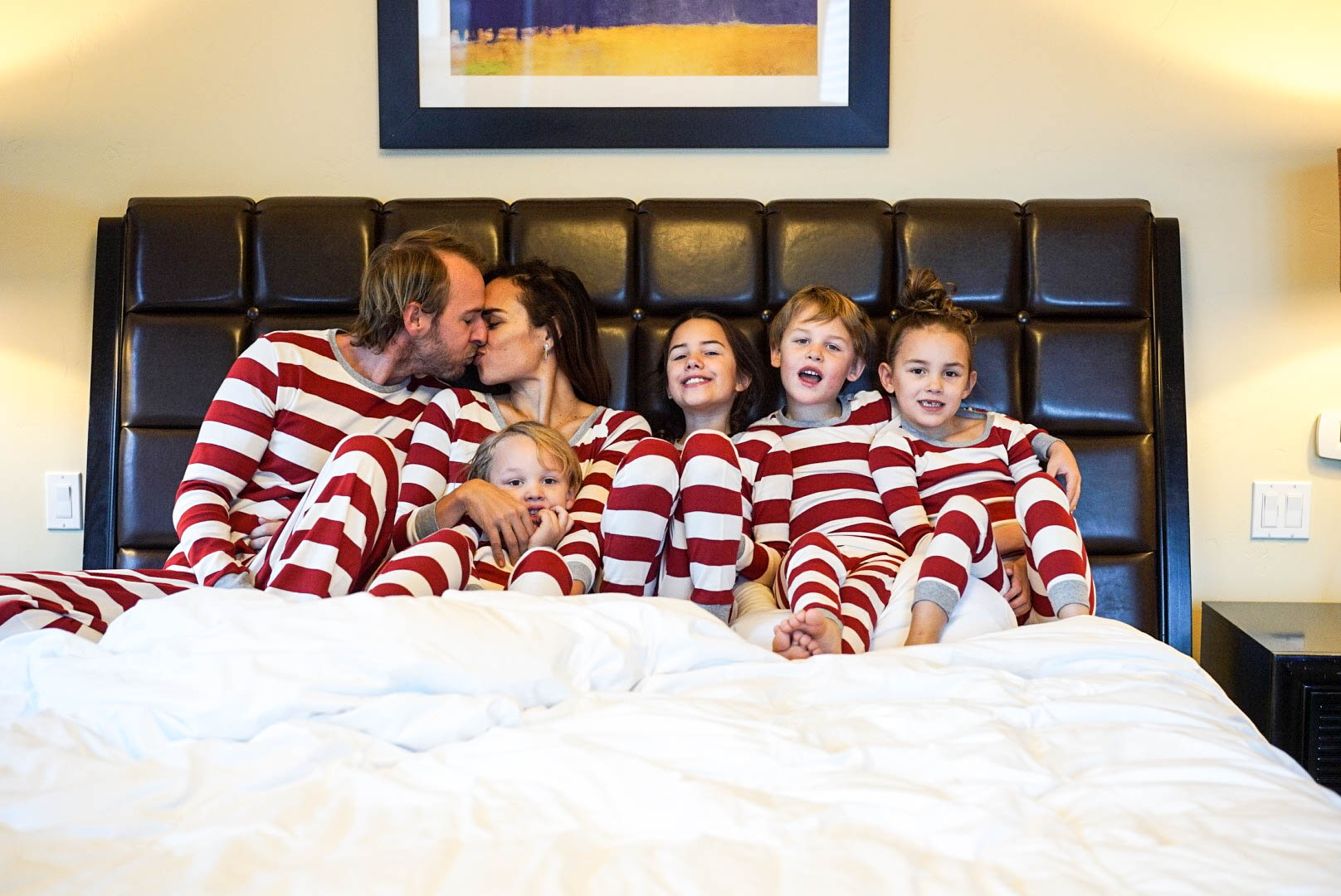 Kids pjs // Toddler pj's //  Women's pj's // Men's pj's (also the two-piece set here)
Christmas pajamas has always been a tradition in my family so I'm super excited to continue it with my own family. Cue the AWE and YAY. I'm ready to heat up the oven for cinnamon rolls, roll out the gifts (hidden under my bed all year) and drink some yule tide cheer. Below are some of my favorite, kid approved, mom adored jammies for that special morning as a family.

For my girls, they love anything red or pink and SOFT

My boys on the other hand, are wearing pants with no shirt (apparently that's cool because daddy sleeps without a shirt). Either way, if its chilly, they will wear a two piece and these are mommy approved:

Mom's pj's are soft and classic

Which are your favorite?