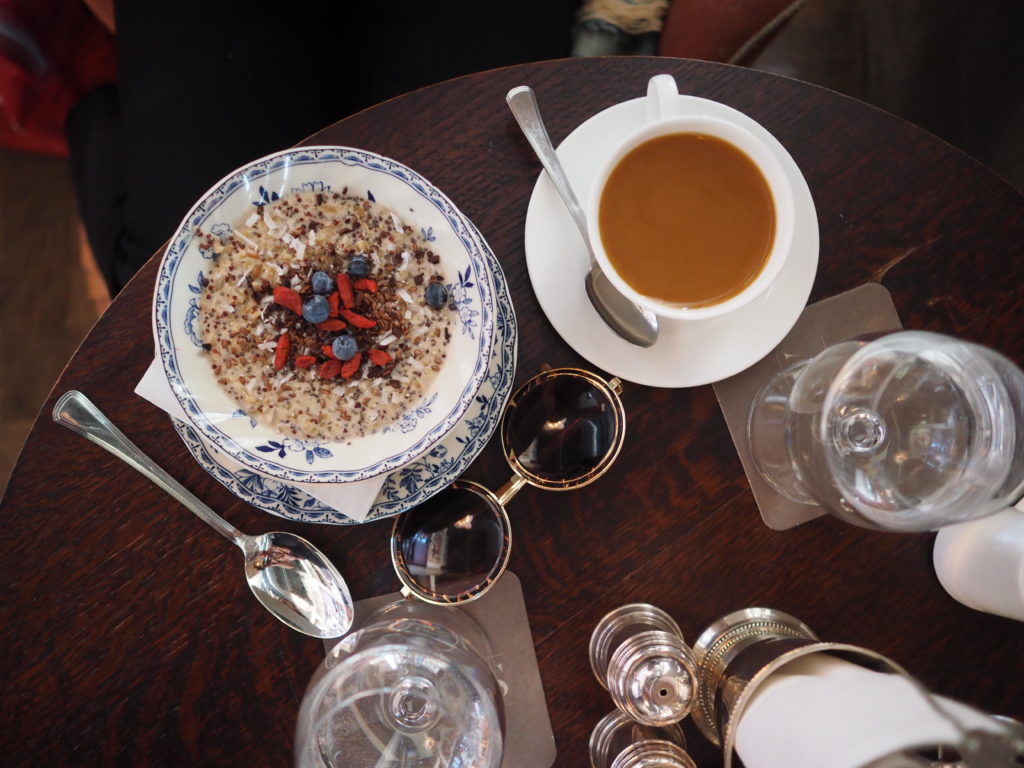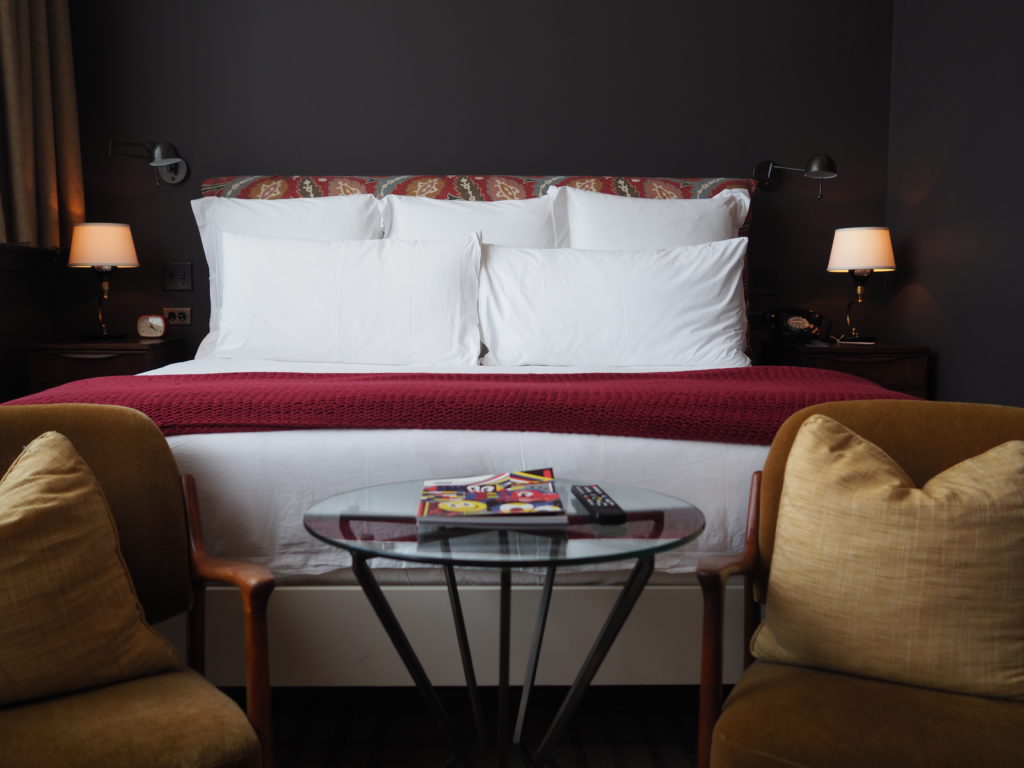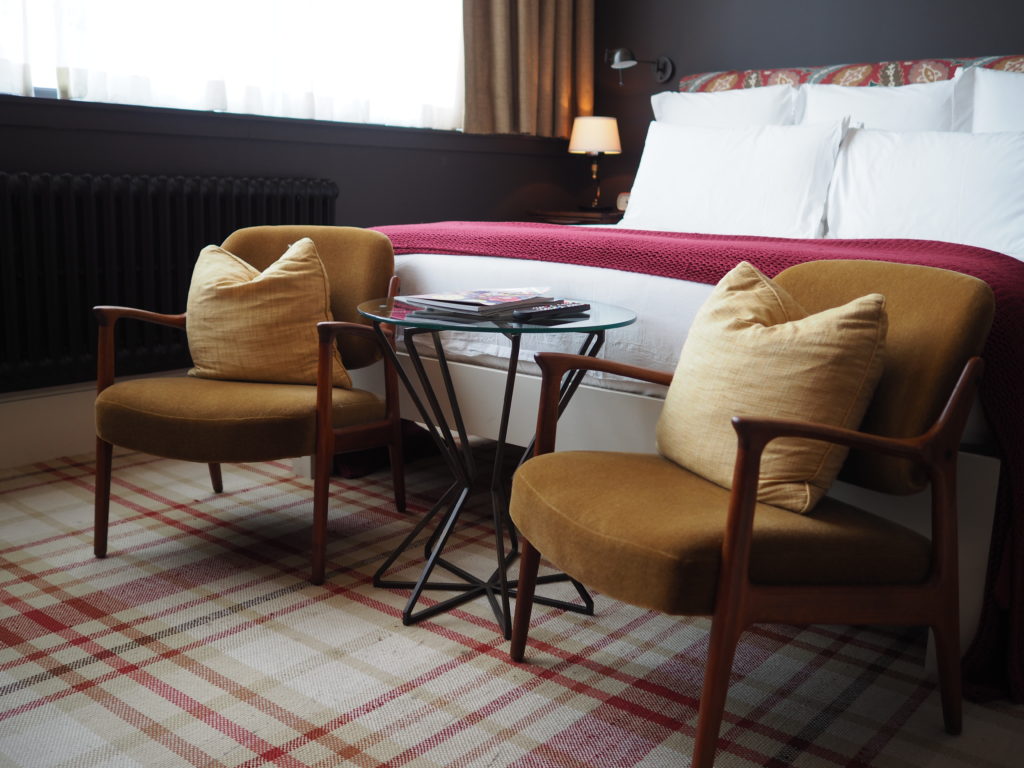 While most of our Chicago trip was spent in the suburbs with family, Reid and I got one night away in the Loop.  With only one night to get away, we chose to stay at SOHO Chicago.  We loved going to Allis for coffee when we lived in Chicago and had always wanted an excuse to check out the hotel upstairs.  This night out was our chance.  
We took the Metra from the burbs to the loop and jumped in an Uber that took us to the front door of SOHO.  It was still early, so we sat in the Allis and drank coffee and ordered the nuts and grain oatmeal. The magnificence of that bottomless cup of Chicago's own Intelligentsia coffee cannot be downplayed! After checking in, we headed upstairs.The service was friendly, the atmosphere was elite and the décor was like the Restoration Hardware catalog. If only I could have product numbers – the light fixture and chairs at the end of the bed was major bedroom inspo!  
The new Billy Reid store is nearby, so we meandered there where they offered us whiskey and champagne. (Why don't more stores do that??) We then headed to dinner at a new West Loop spot call Duck Duck Goat, which is "reasonably authentic Chinese food." You gotta love that. I had the veggie fried rice with duck egg and Reid had the Don Don, both of which we loved. Apparently duck is the new chicken.  
After dinner we scored ice cream at Bar Sienna.  The ice cream was great, but the service was well below par and the smell of trash drifted across our noses as the wind blew.  We decided to walk back to SOHO with our cones in our hands. 
We got back to our room and went to take the sim card from the camera only to find that the corner of the sim card had broken off. This was definitely the low point of the night. But with the help of a tooth pick and some super glue, not to mention some impressive surgical skills, Reid pieced the card back together like open heart surgery. With a sigh of major relief, we headed upstairs to the roof deck to celebrate.  It ended up being a beautiful night, overlooking the city that we once called home.  And that was our night without kids J
What  are your favorite things to do when you have a night away?