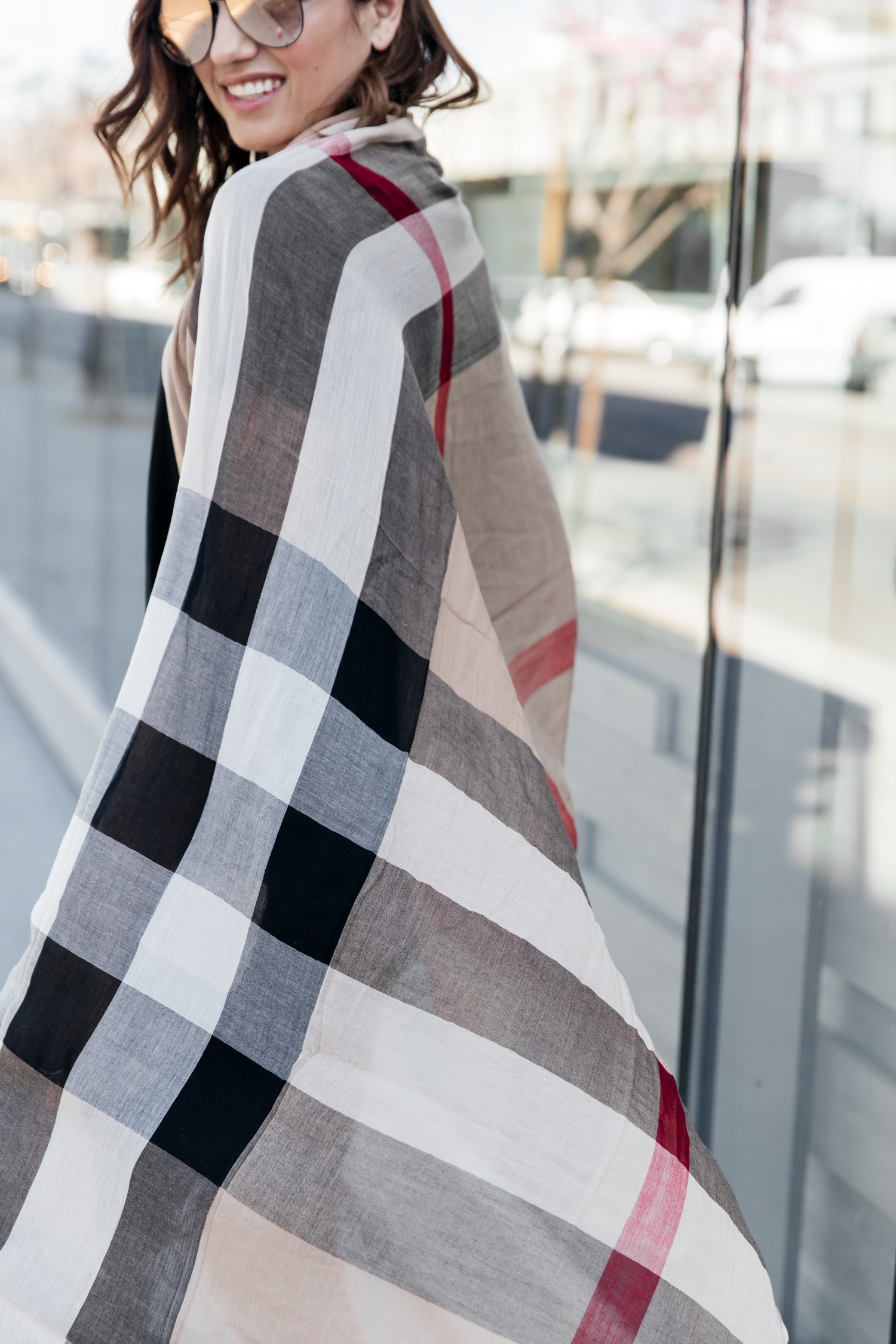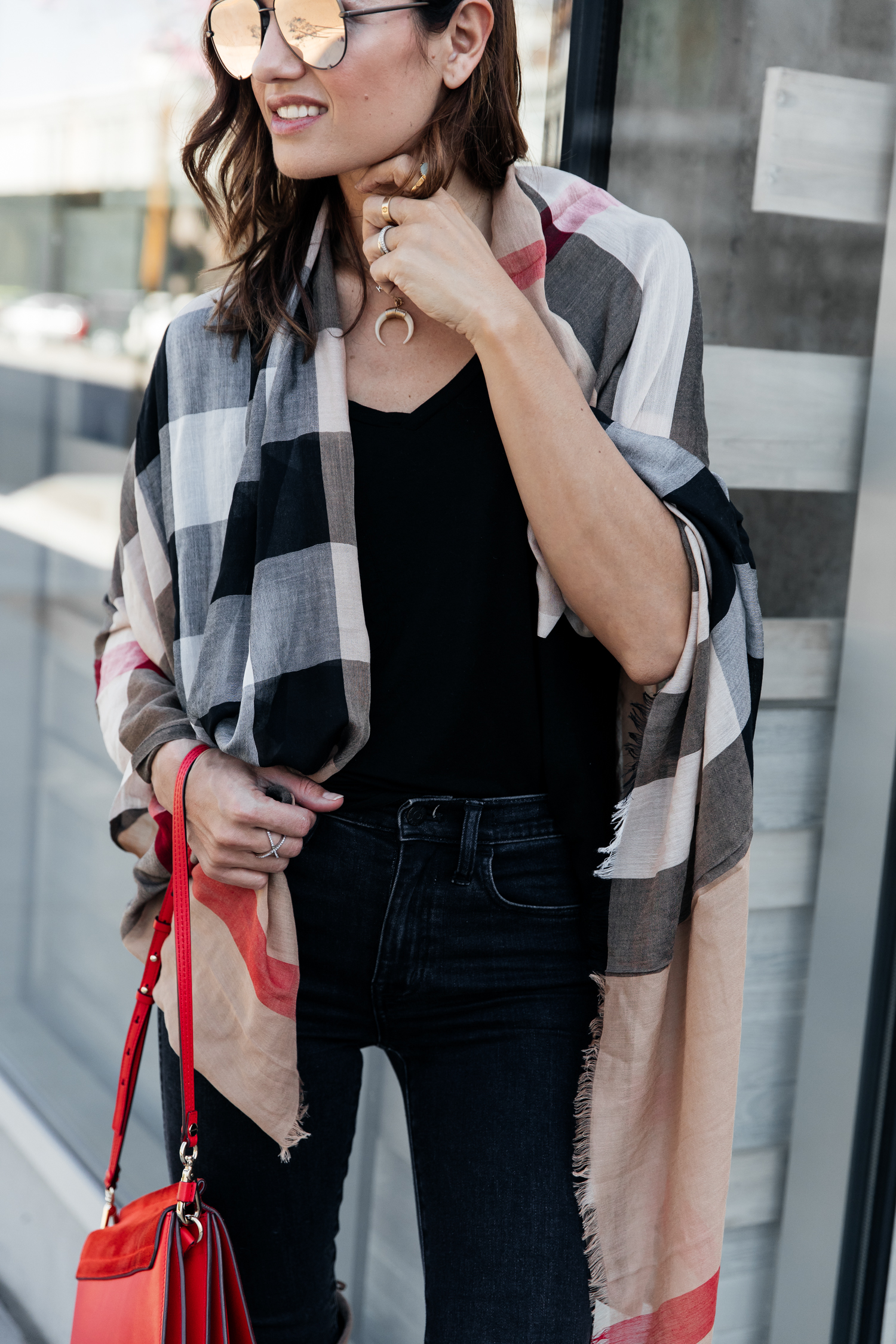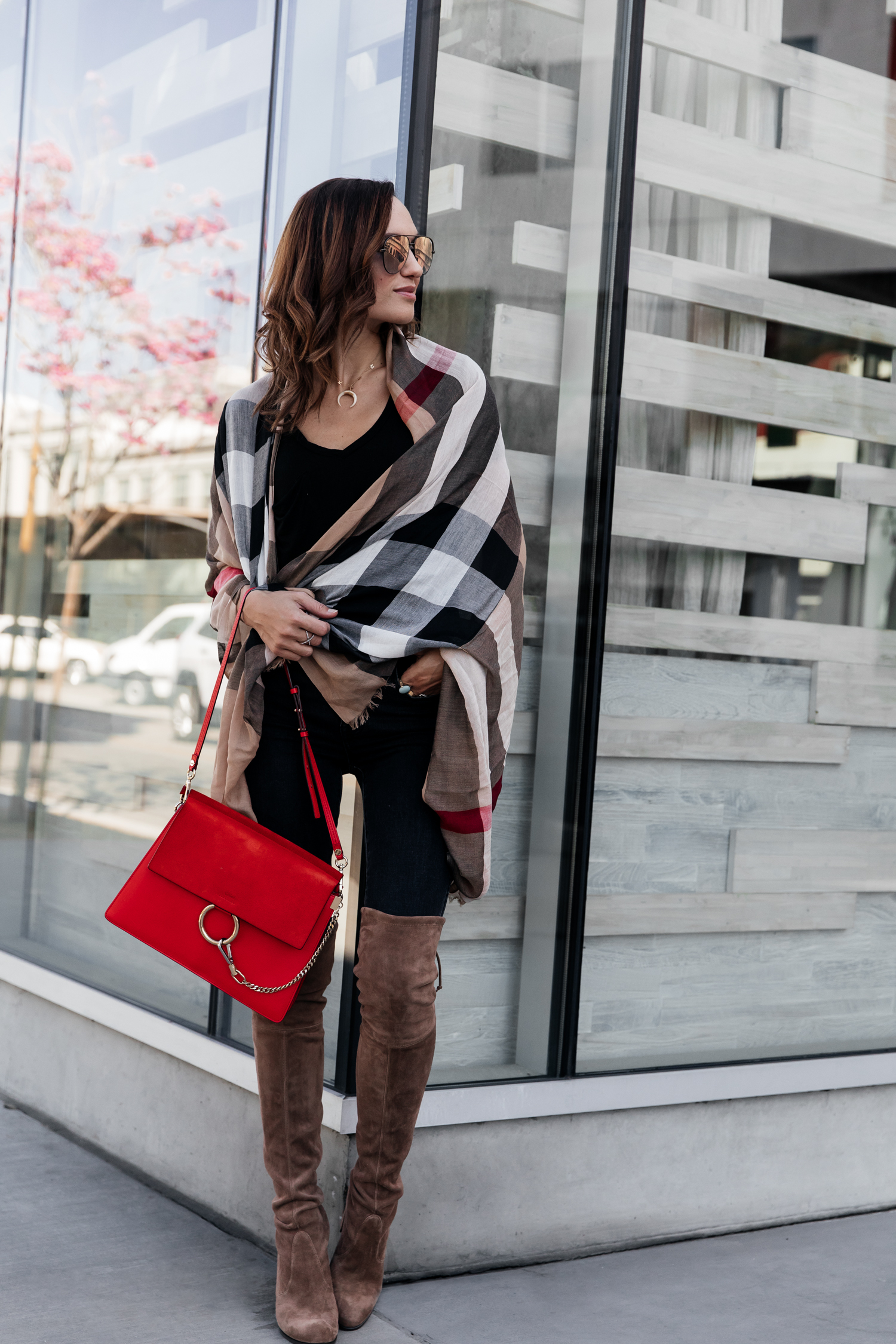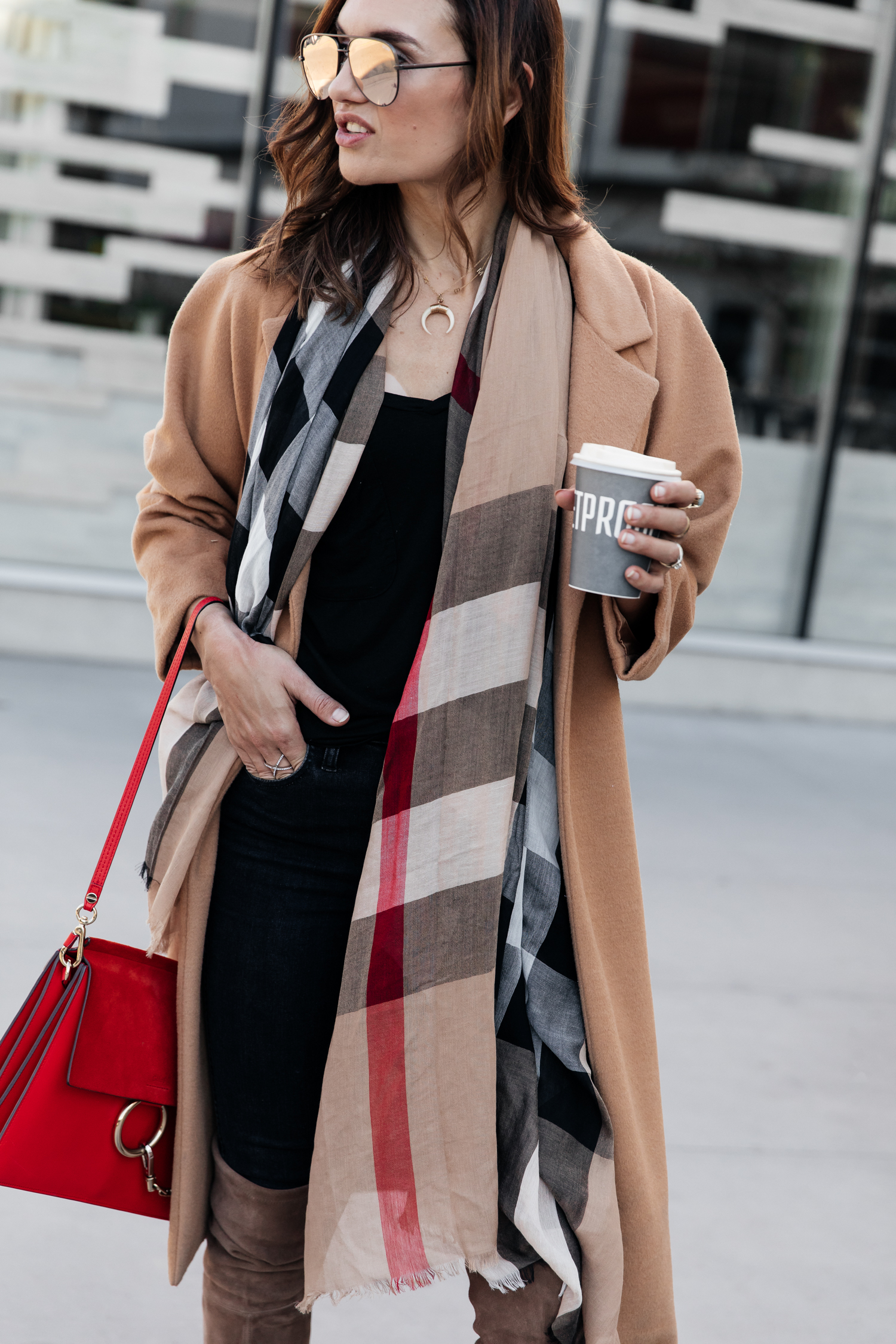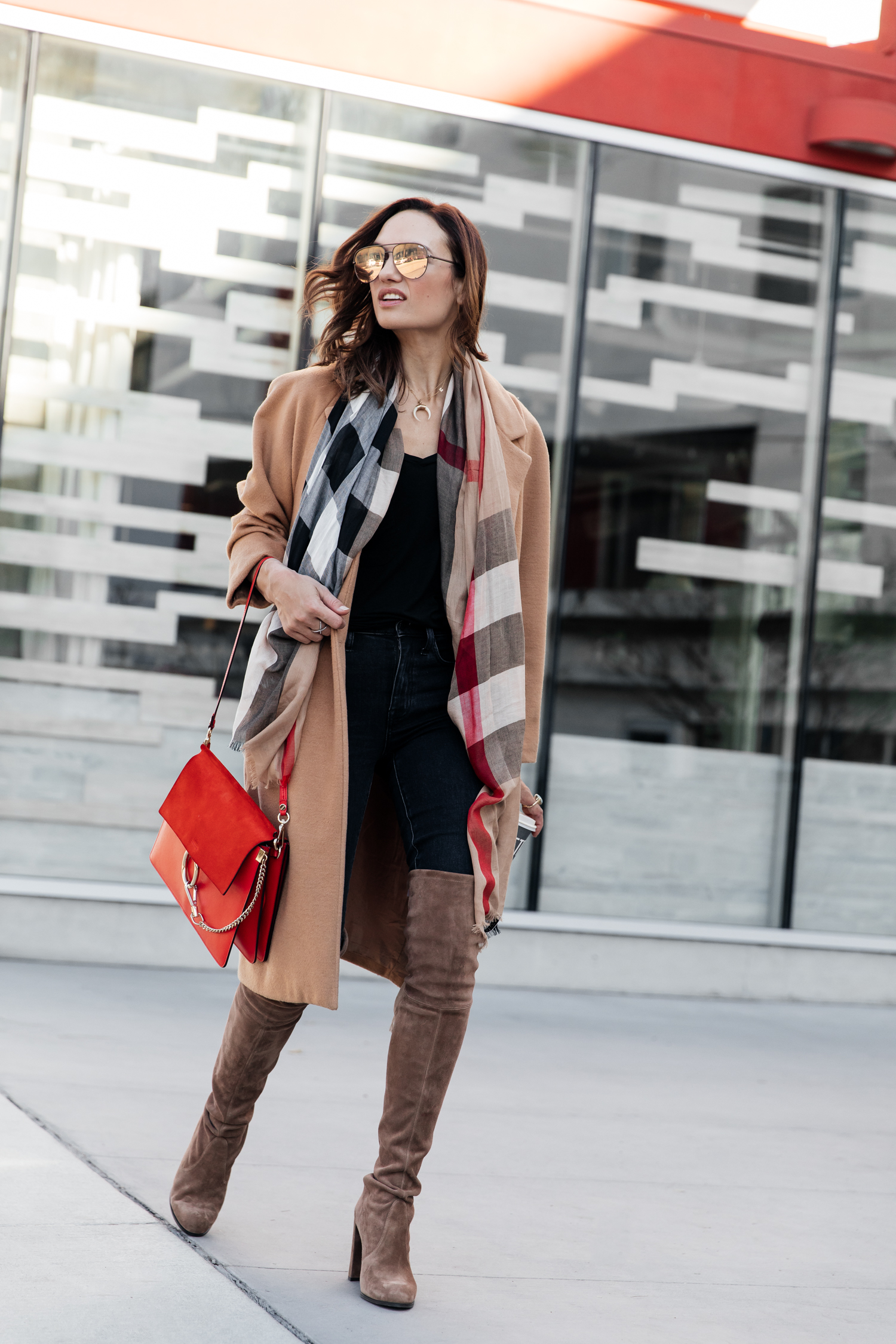 crop jeans and similar // v- neck tee // mega scarf // boots (hurry, they're 30% off!) // sunglasses // bag

I love taking a really affordable pair of jeans and a $20 tee, in this case, a 2 pack for $72, and dressing them up with some of my favorite luxury accessories. It's a go-to look of mine that I use to dress up some of the most casual outfits.
Whenever someone asks me what I think the best pieces are to invest in, I always say accessories. You can usually get more wear out of them and style them all kinds of different ways. For example, the look I'm wearing here is loaded with all my favorite accessories, but the outfit itself is just a simple pair of jeans and basic tee.
The CHLOE bag is no doubt a statement. The red is bright, fun and perfect for spring leading into summer. The sunnies, an LA staple, get so much use and have already paid for themselves. The boots, a personal favorite of mine that I try to sneak in to as many outfits as possible, are [brand name]. In a classic camel color like this you really can't go wrong. Last, but certainly not least, the scarf. A classic Burberry accessory that's perfect for when LA finally gets a cool down.
What accessories do you think give you the most bang for your buck?