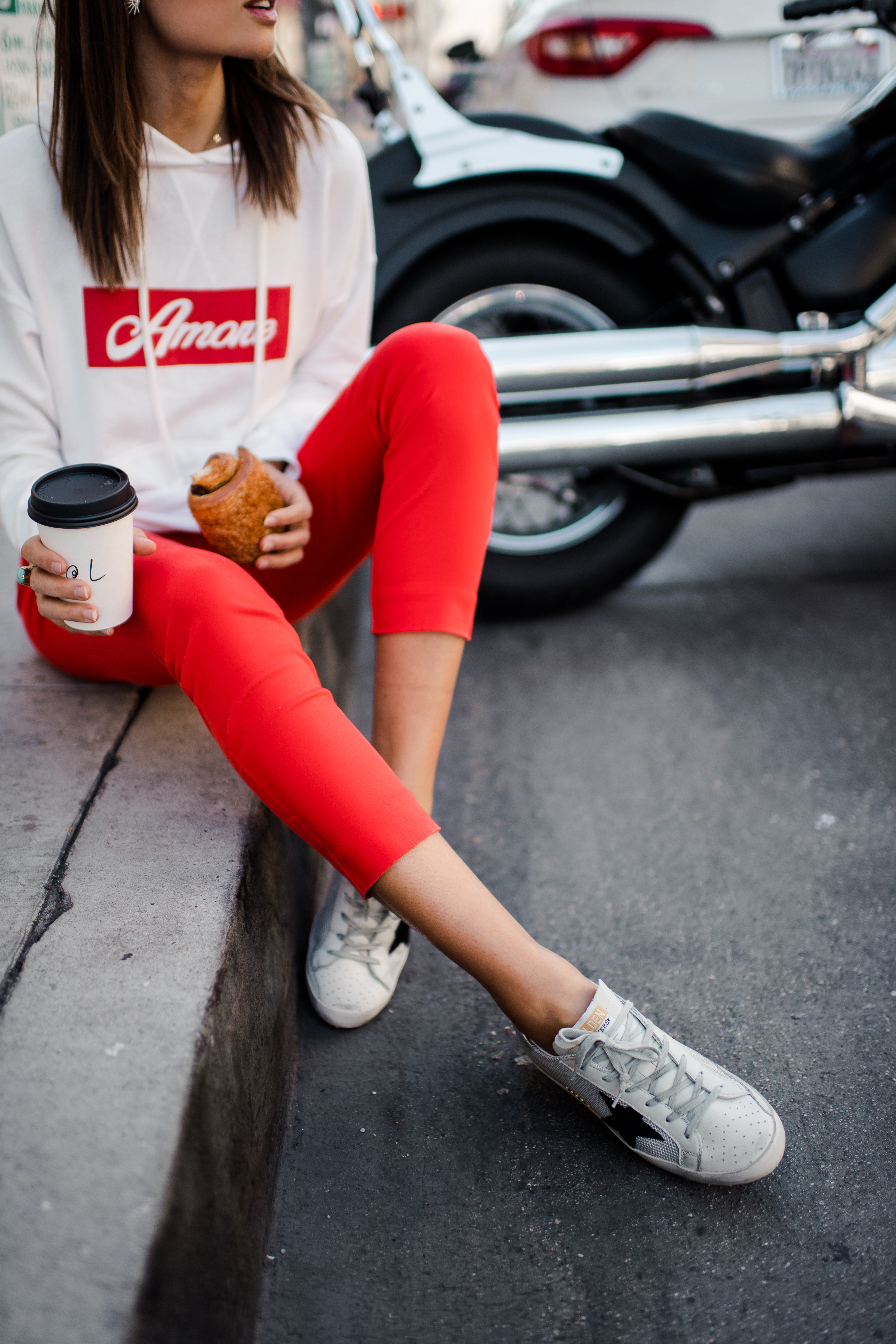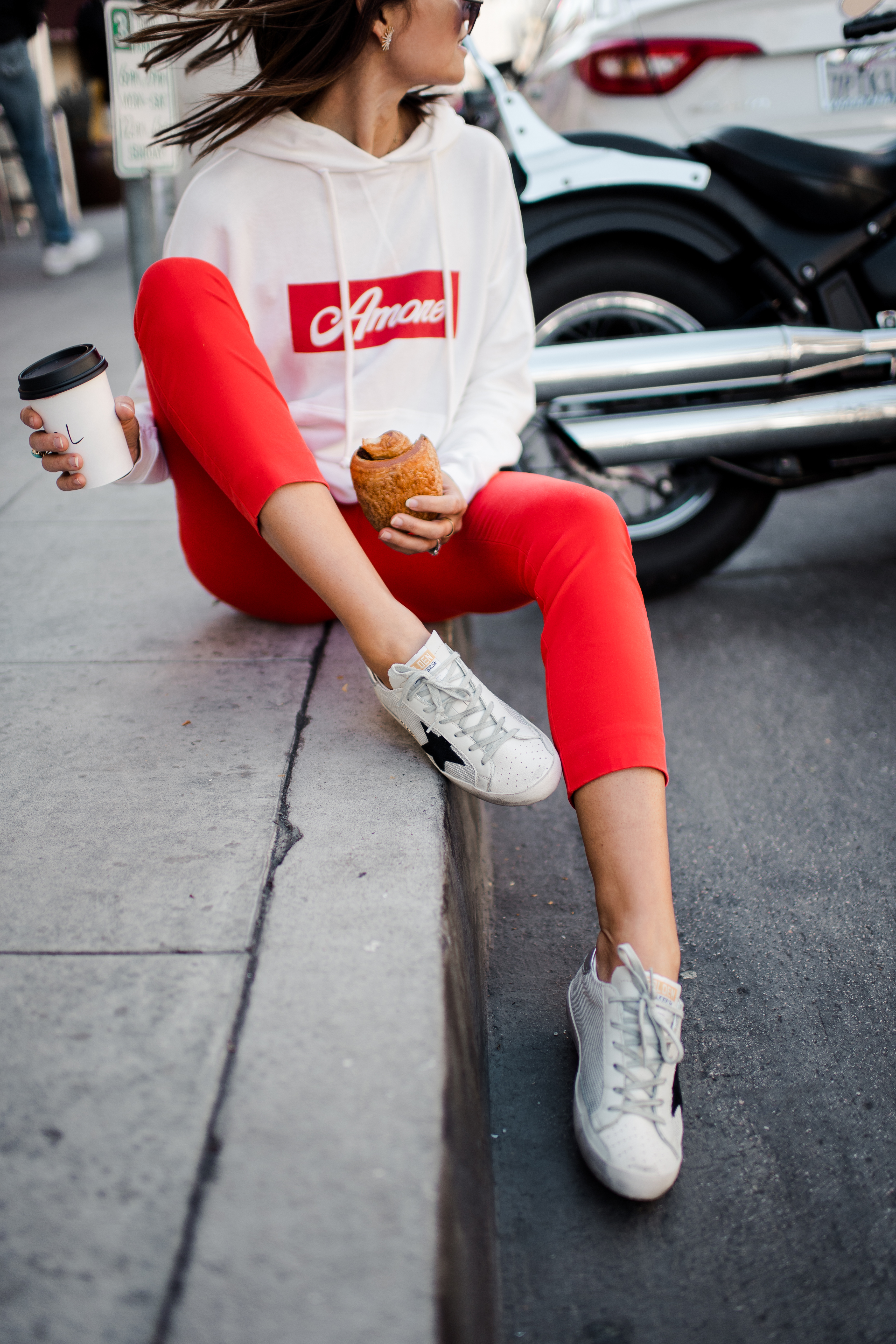 Sneakers // Slim Pants // Amore Sweatshirt //
More sneakers from Luisaviaroma:

Most of LA does laid back chic better than most of the planet, so if you're looking for some of the coolest sneakers around, LA is your place. I remember seeing Golden Goose Brand (GGB) when we first moved to the LA area 2 years ago, and scoffing at the price but liking the look. So, the Look. Here are some tips:
Keep it balanced. If I do sweatpants, I try and pair it with a nicer tee and cool earrings. Don't wear a pajama shirt and bottom and expect to feel pulled together. That isn't even worth the comfort.
My favorite laid back outfit is this: well fitting sweatpants, GGB sneakers, distressed tee and extra chic sunglasses. You will look like you didn't try, and isn't that the goal?
What are some good pairings? Wear sweats with a suede jacket or long cardigan. If you choose a tee underneath, knot it on the side for a more tailored look.
Lastly, if you're in the market for sneakers, I'm loving these from Luisa Via Roma, a one stop shop for all things luxury with super fast shipping. With a price tag ranging from $400-$600, they're an investment. But once you break them in they're super comfortable and chic. I'm confident in the cost per wear on these babies.
Which are your faves?