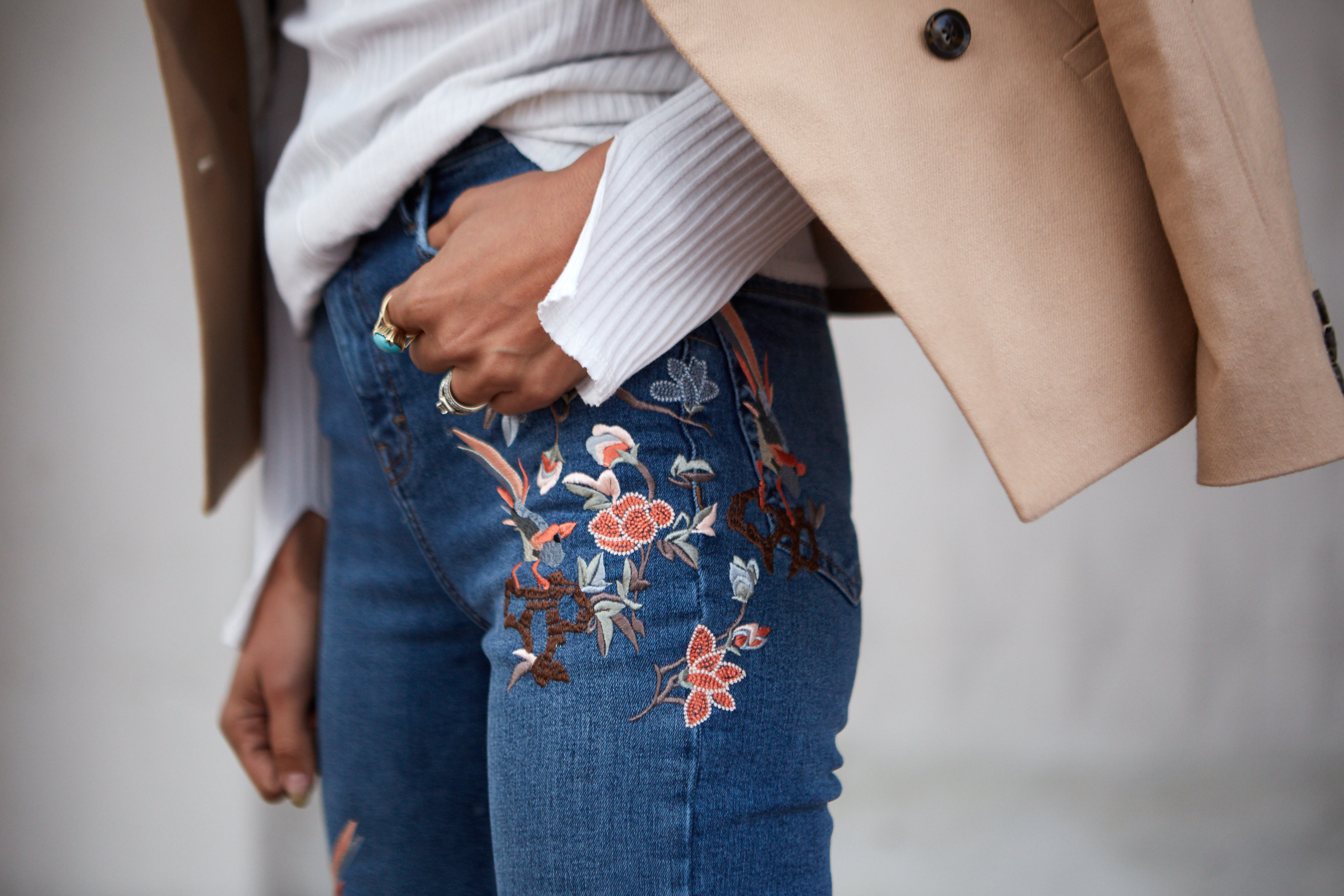 Few items steal the show like embroidered denim. I'm loving this trend for three reasons:
1. its here to stay
2. it's easy to style
3. it looks great with a crisp white shirt, and everybody's got one of those
Here I styled it with a creme mock-neck top, camel blazer and nude heels. I took advantage of Topshop's take home service (have you heard of it?? It is as brilliant as it sounds). As soon as I tried on the embroidered denim, I was sold. It has a super flattering fit, from thigh to ankle, and I can't wait to wear these with black boots and a leather jacket. You wouldn't think so, but there really are so many options. Thankfully, as a busy wife and mom, I didn't have to leave the house to try this hot trend. Between the love and the delivery (and option for no-hassle returns), this was my kind of shopping. Thank you Topshop for partnering on this post!

embroidered denim TOPSHOP  :: mock neck FP :: Blazer BR ::