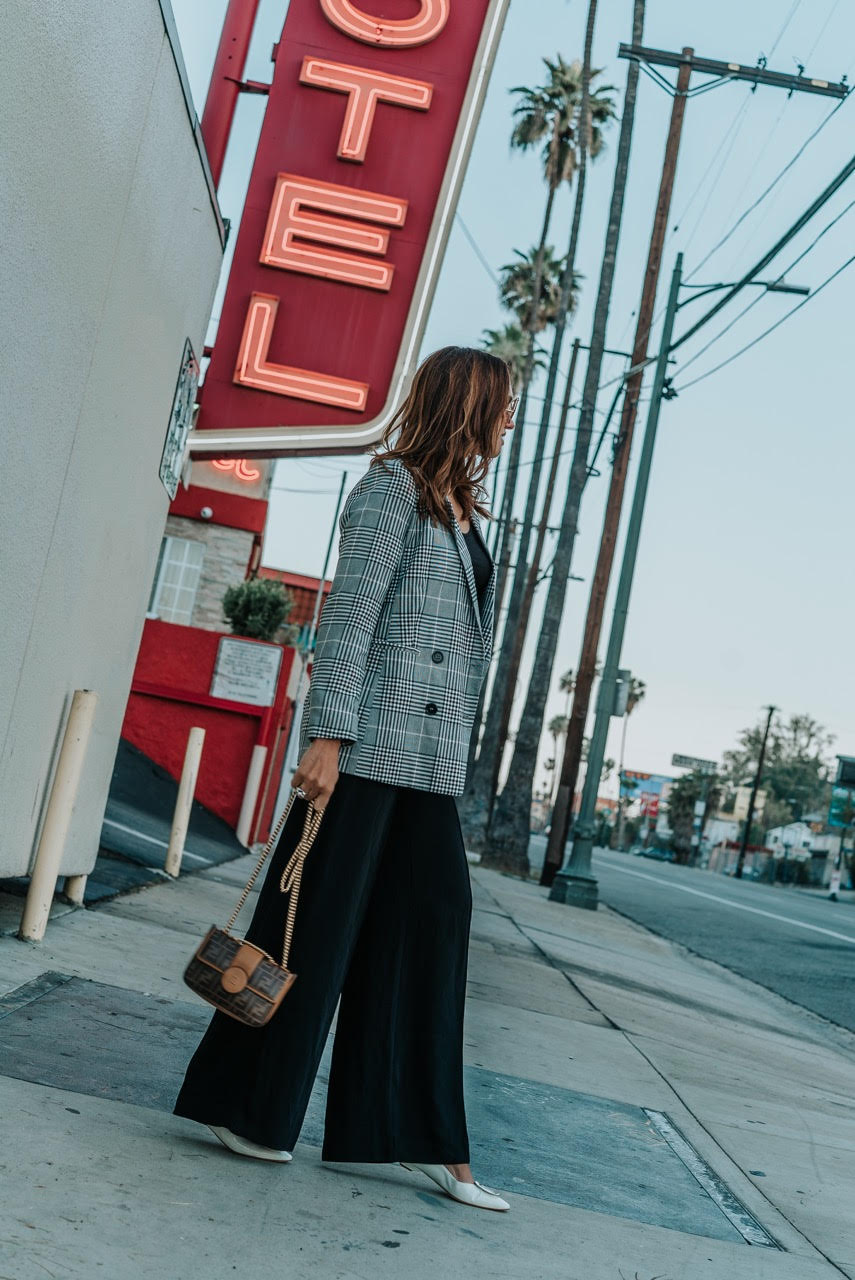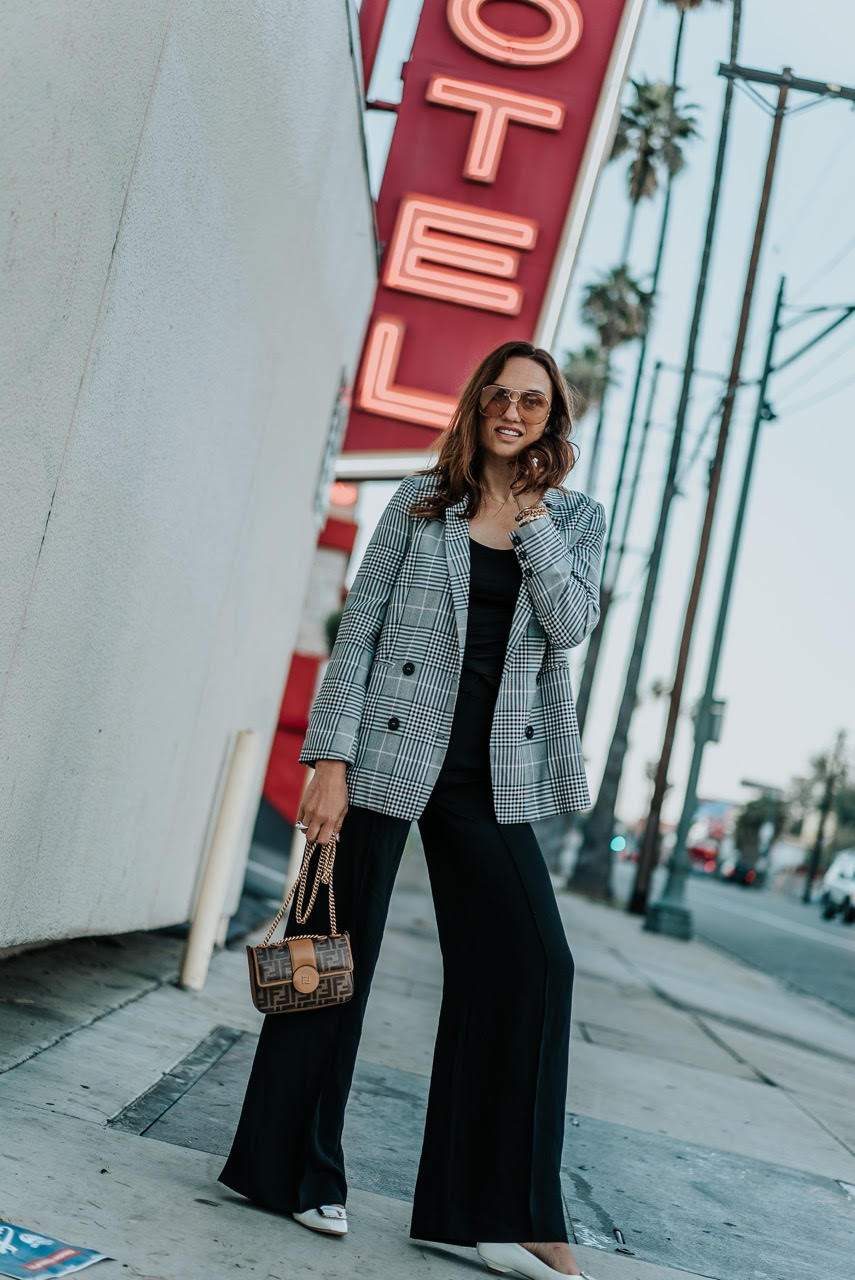 For as long as I can remember, I have always loved wide leg pants. It's the only thing besides a blazer that makes me feel like a true boss. I found these pants for a crazy price point recently and felt like I wouldn't be a friend if I didn't share. We are headed to Lake Arrowhead this weekend to enjoy the long Easter weekend. I'd be lying if I didn't say I miss family and worry Levi doesn't have any grandparents nearby. But thankful for this time of growth for our family and that HE IS RISEN! There is hope in the midst of whatever you are facing.
Wear the same color bottom (pants) as the top, it's more flattering
Wear nude sandals or heels, they elongate the legs
Avoid super salty foods that makes you hold onto water
Fact: Everyone looks better with a tan (I find tan towels or towelettes easier to use but everyone has a different tanning favorite)
Happy Easter!
wide leg pants // cotton on blazer SIMILAR (this one is cute) // tank // flats similar // fendi bag
More cute pants

More blazers

More Flats

Self-Tanners

Thank you Wal-mart for sponsoring this post!