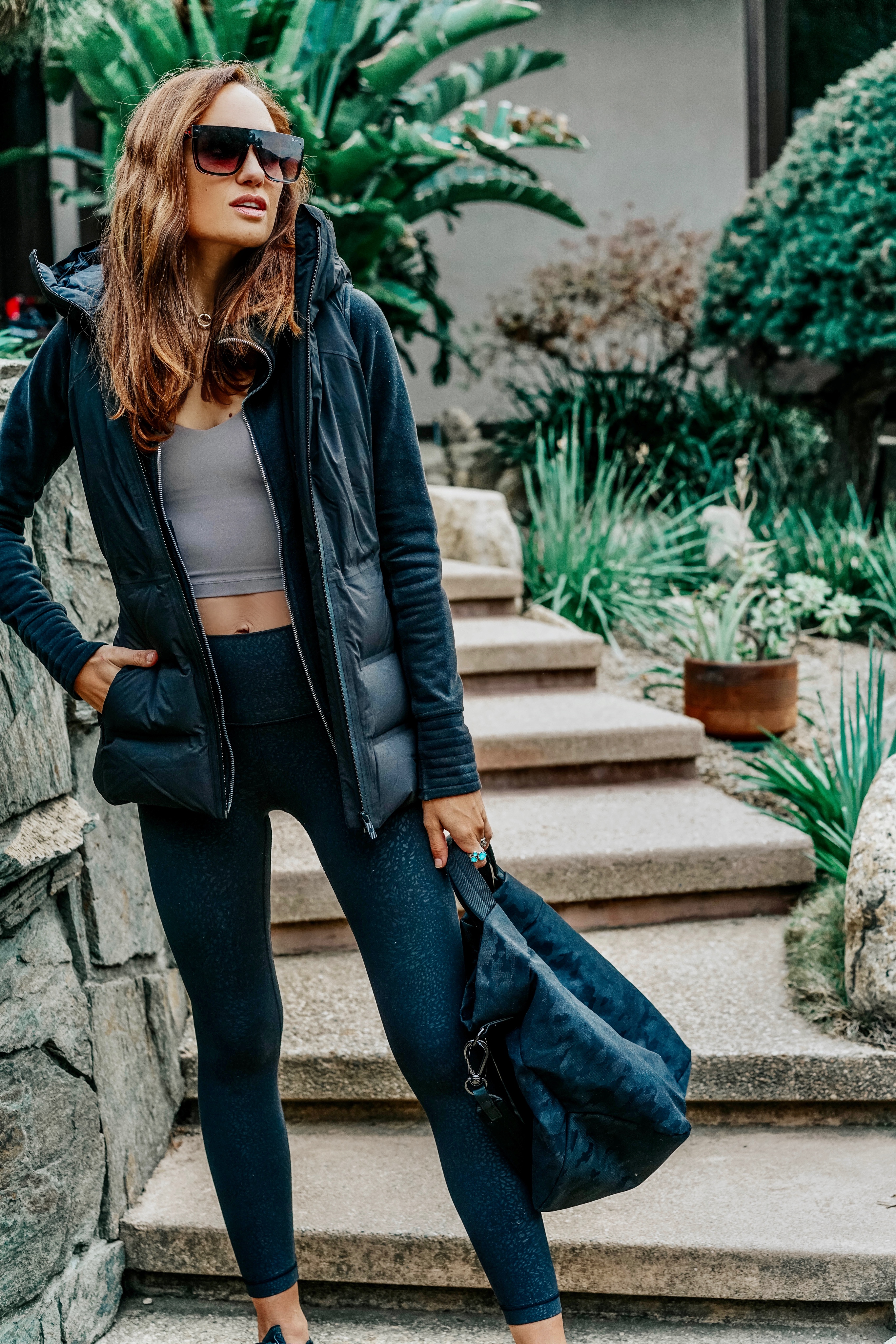 One of my favorite ways to workout at home is with a pilates ring.
5 Must have lululemon pieces for home workouts and curbside pick ups.


What are the benefits of the pilates ring?
It helps strengthen the pelvic floor, back and stomach muscles. It helps to stabilize the spine and pelvic floor, while training coordination and balance. I used it here when I was pregnant with Levi.
How do you use it?
There's so many ways that this ring was aptly named "the magic circle!" It can be used between your knees, legs, and arms.
How do you stay motivated?
New gear! I love my lululemon align leggings, tank and vest! It's been 40's here in SoCal in the mornings, so a vest is appropriate for running errands. And the lululemon logo is on the hood of the vest, super cute!
What can you fit in the 30L bag?
Everything! Mine has keys, wallet, snacks, water bottle, receipts, and change of clothing in it. It wipes clean and makes a great gift. I call it my mom slash gym bag.
Does the Align tank have support?
Yes! Light support and lots of comfort. I prefer the violet verbena color.

Big Thanks to lululemon for sponsoring this post!