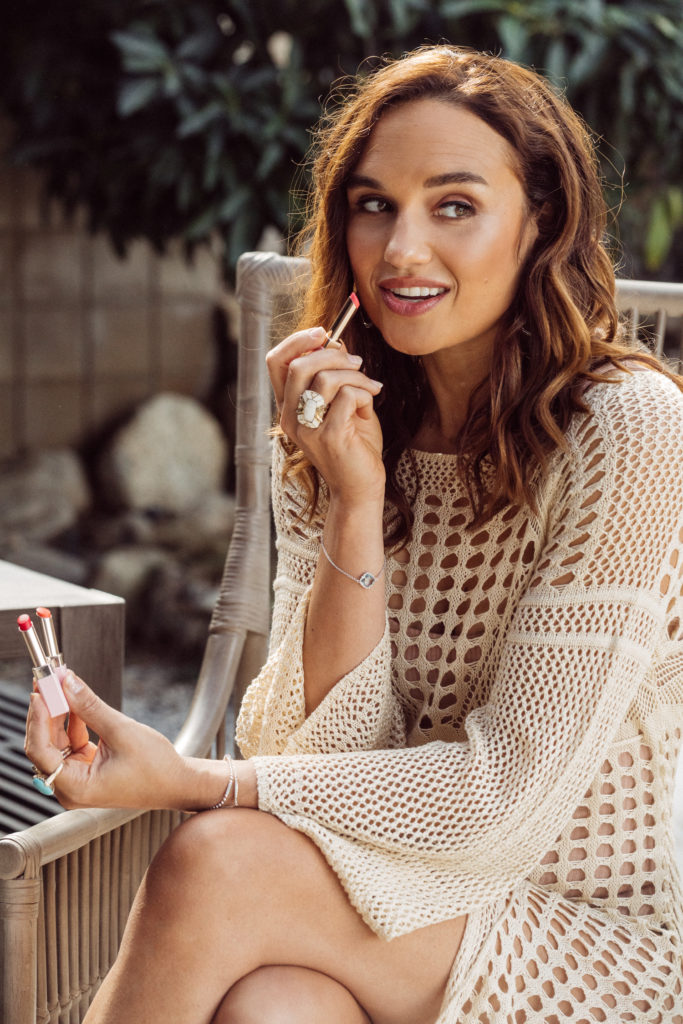 Coverup (under $20!)

Do you have a favorite lip gloss you reach for over and over again, you know the one that's found in your car, random coat pockets, and every third purse? And somehow I've become one of those people who can't go to bed without applying a TON of lip balm, so now there's one by the bed too. Although whoever created lip balm should have his own museum because it's pretty darn great, this lip balm is rock-star awesome.
First of all, it's moisture-rich, so my lips never feel dry, which is huge in the dry California climate. And it comes in different tints, and the tints are all gorgeous. You know how sometimes you put on lip balm and suddenly your lips are this weird orange-y sick pink color? Never happens with this lip balm. I use the clear one at night and the tinted ones during the day. When I wear the red one (gorgeous slight red tint) my son always asks me where I'm going. So you have the beauty of lipstick, with the convenience of lip balm! Um, yes please. Otherwise, my favorite work from home look is a tee, pajama pants, clear lip balm and a messy bun.
Another really great thing about this lip balm is that it can be used as a stand-alone or as a primer. It helps with the appearance of full lips (did you know that as you age your lips thin??) and repairs dryness. I reach for it over and over again because I like the soft color and incredible moisturizer. It's a bonus that it is small enough to fit in my makeup bag and purse, goes on smooth and looks natural. I like all three colors but if I had to choose, Coral works best for me. Honestly, go try them! It's lip balm, so you're not breaking the bank, and the pay-out is huge.
Do you have a favorite lip gloss we should know about? Do share in the comments below!
Read about 3 anti-aging products I'm using and my facial with Cle de Peau here!
More clean beauty lips below: