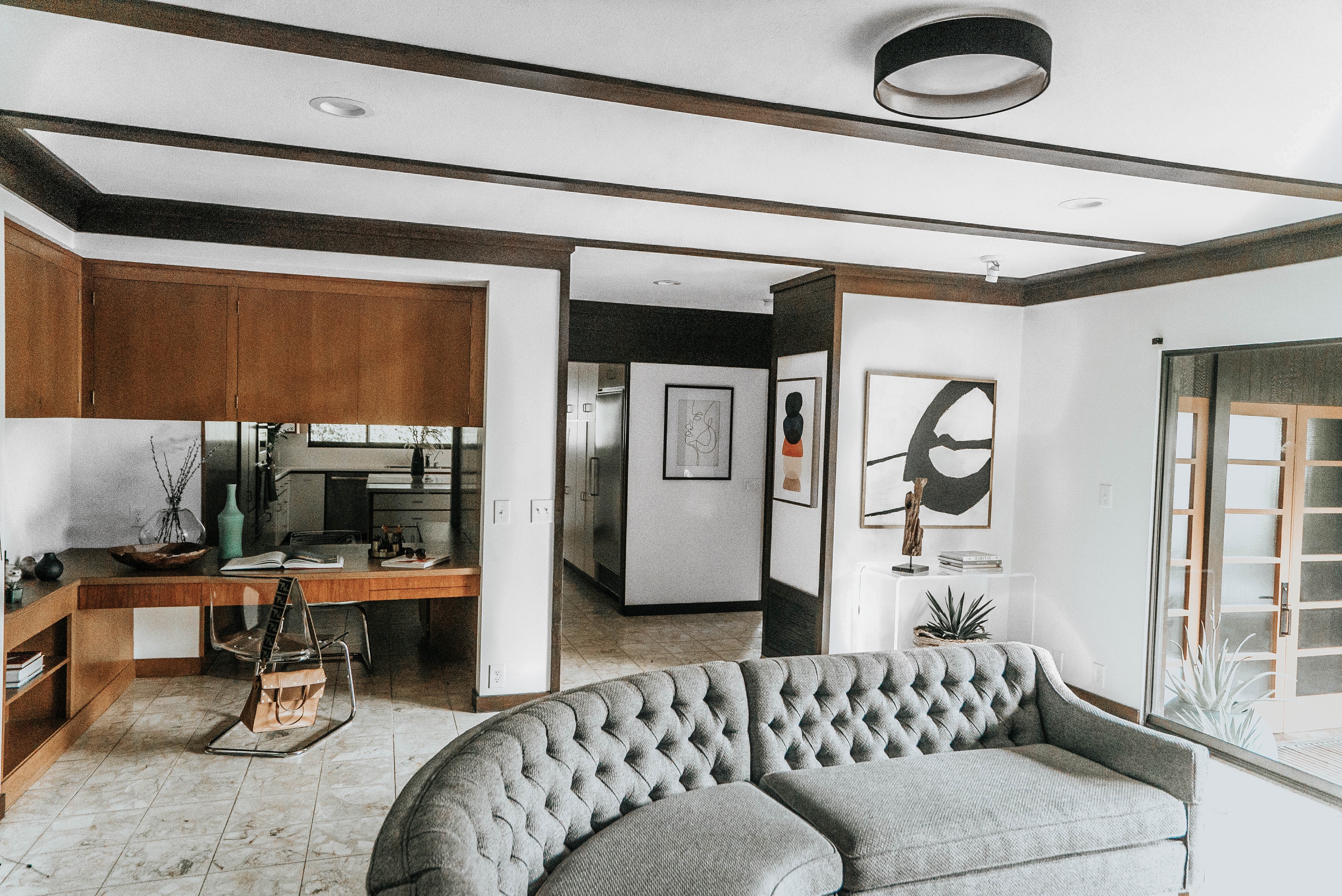 This room gets so much use! Between the office and tv space, we are in here A LOT.
Family Room: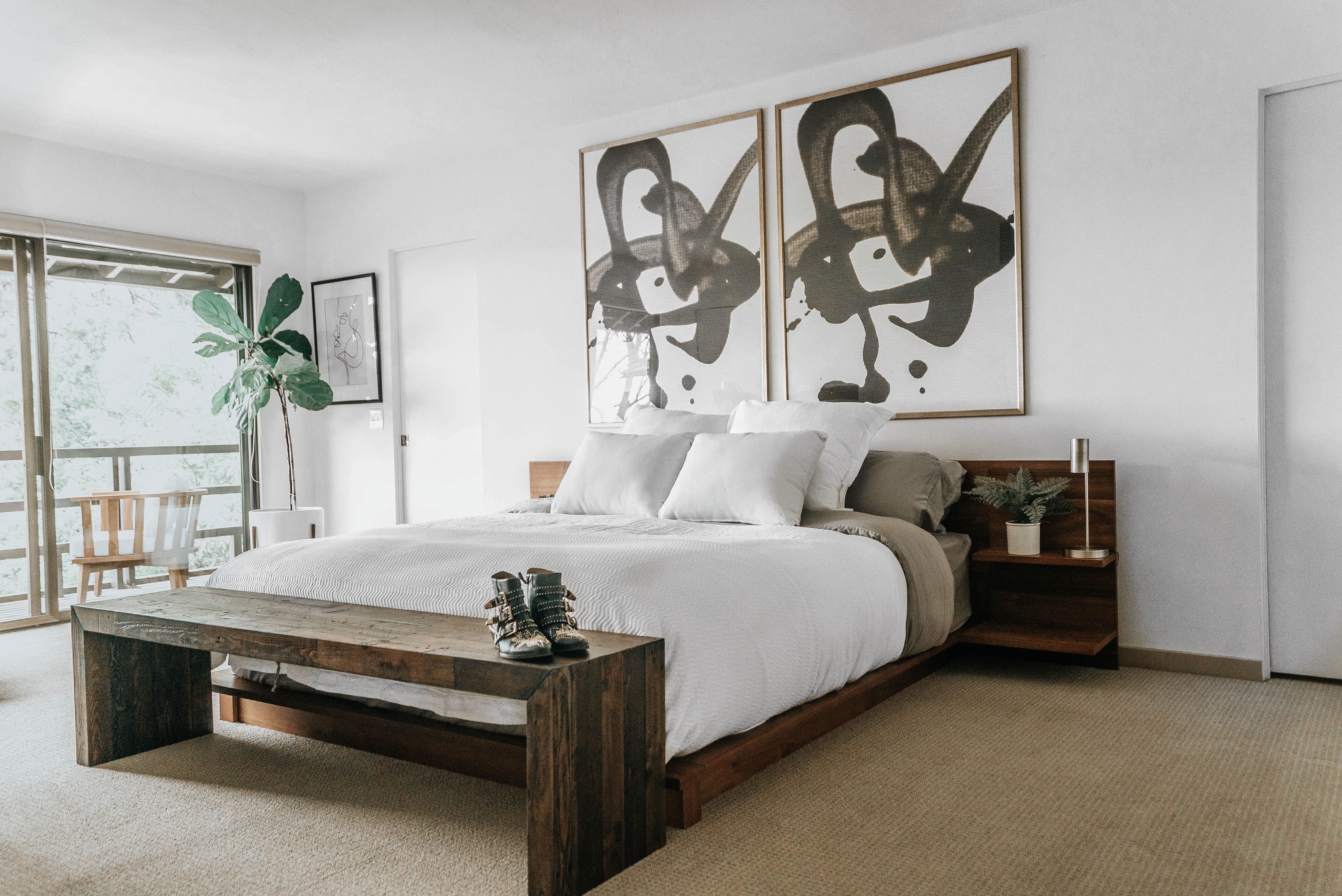 Master Bedroom:
Amazon linen duvet // Sheets // Bed // Small Lamp // Art 40 x 54 // Large throw pillow // Plants // Vase // Down Alternative Duvet // Lacoste Chevron Coverlet // Chloe boot dupes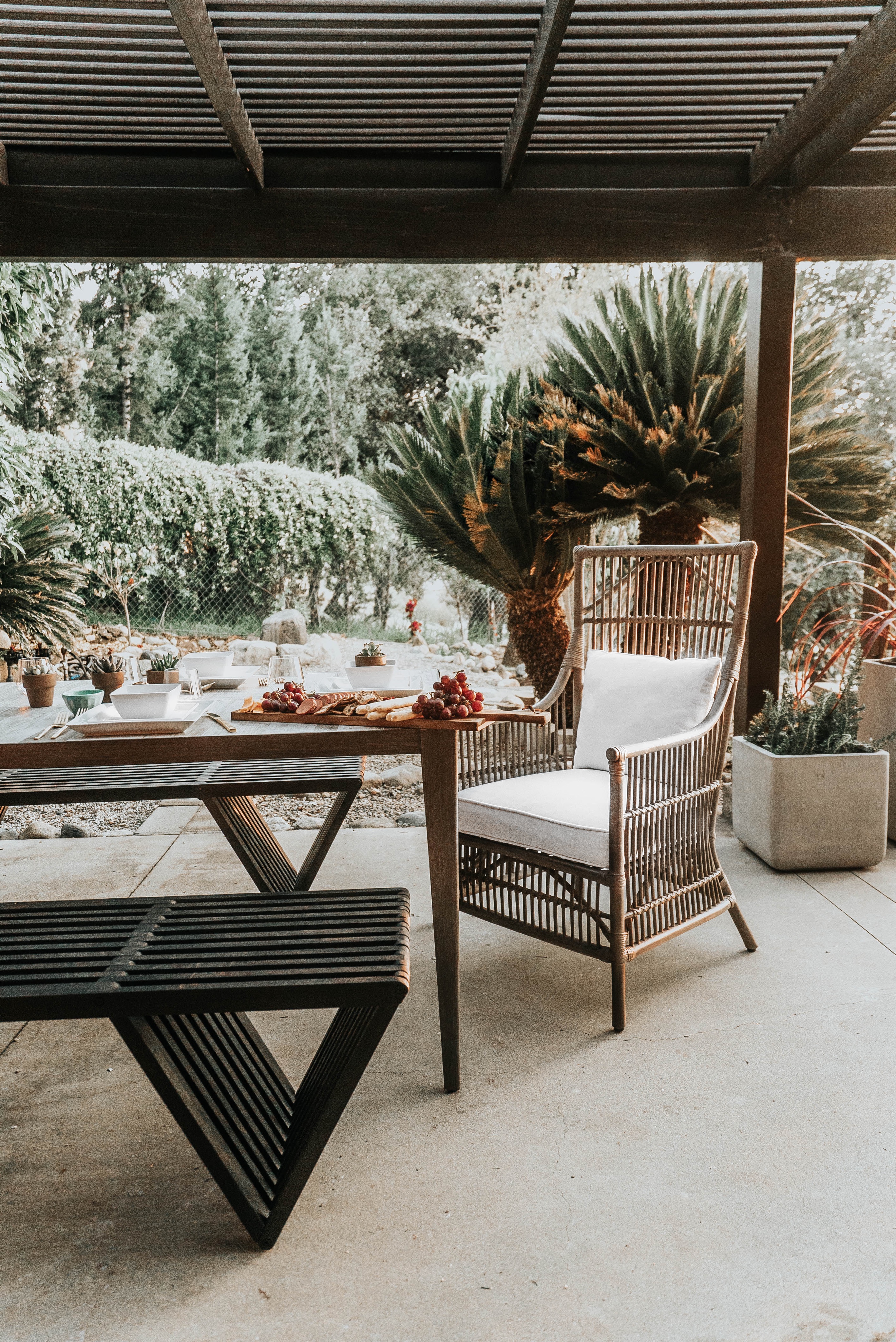 Patio Table and Benches:
Benches in dark gray // Wicker Chair // Square planters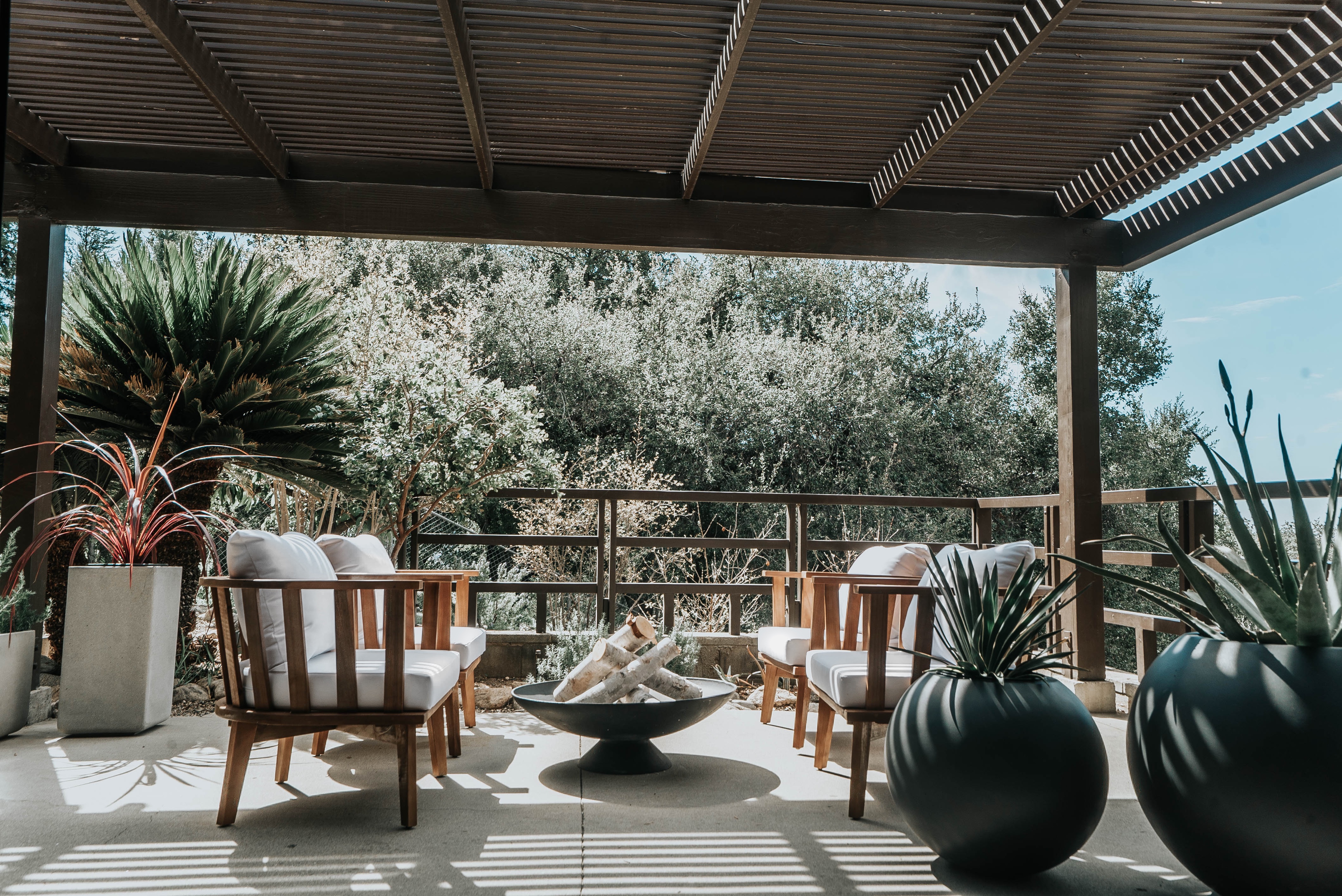 We love our outdoor area
Firepit // Teak Chairs // Sphere planters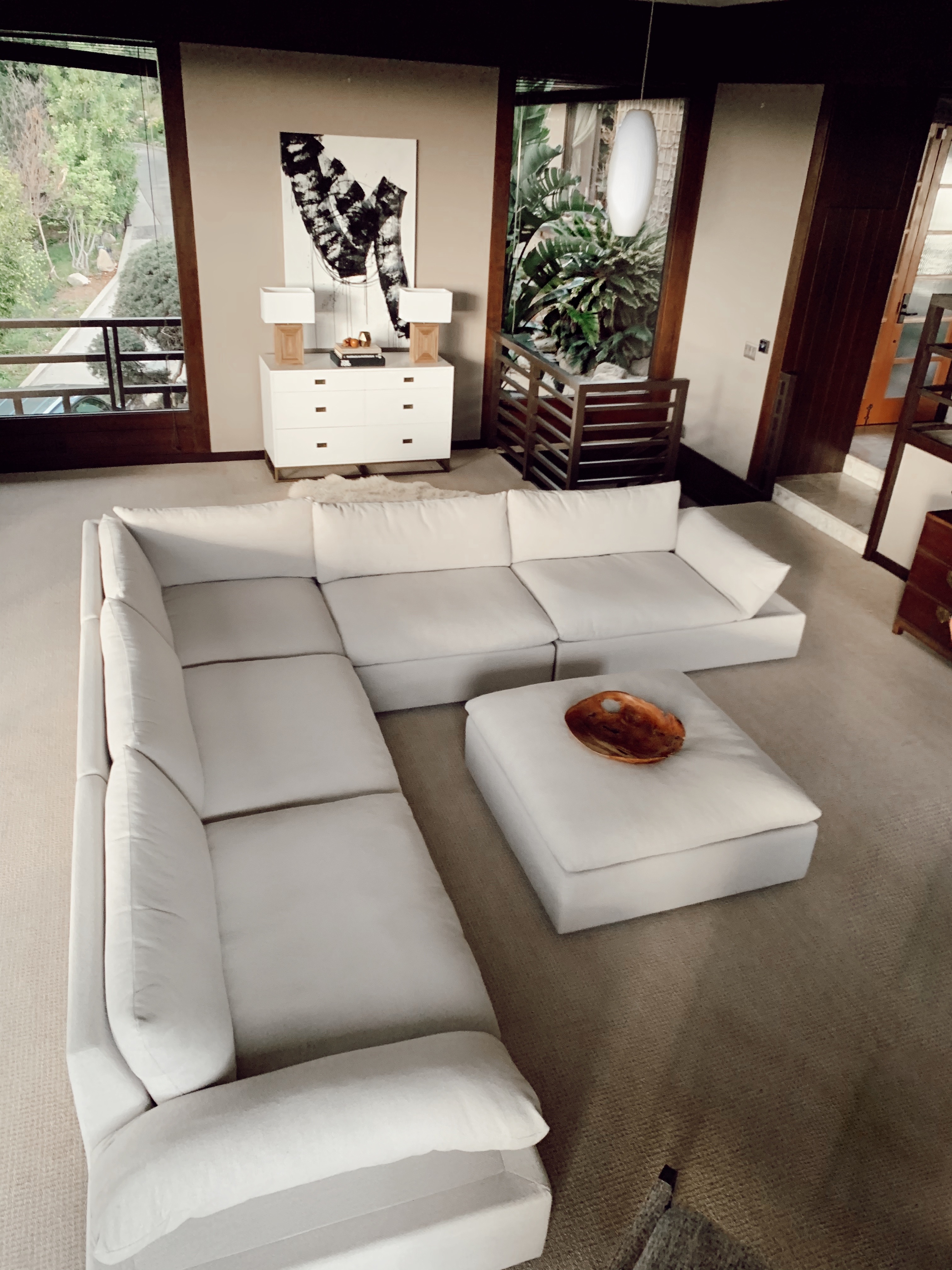 Great Room:
Similar Sofa Sectional // Light // Similar Dresser // Lamps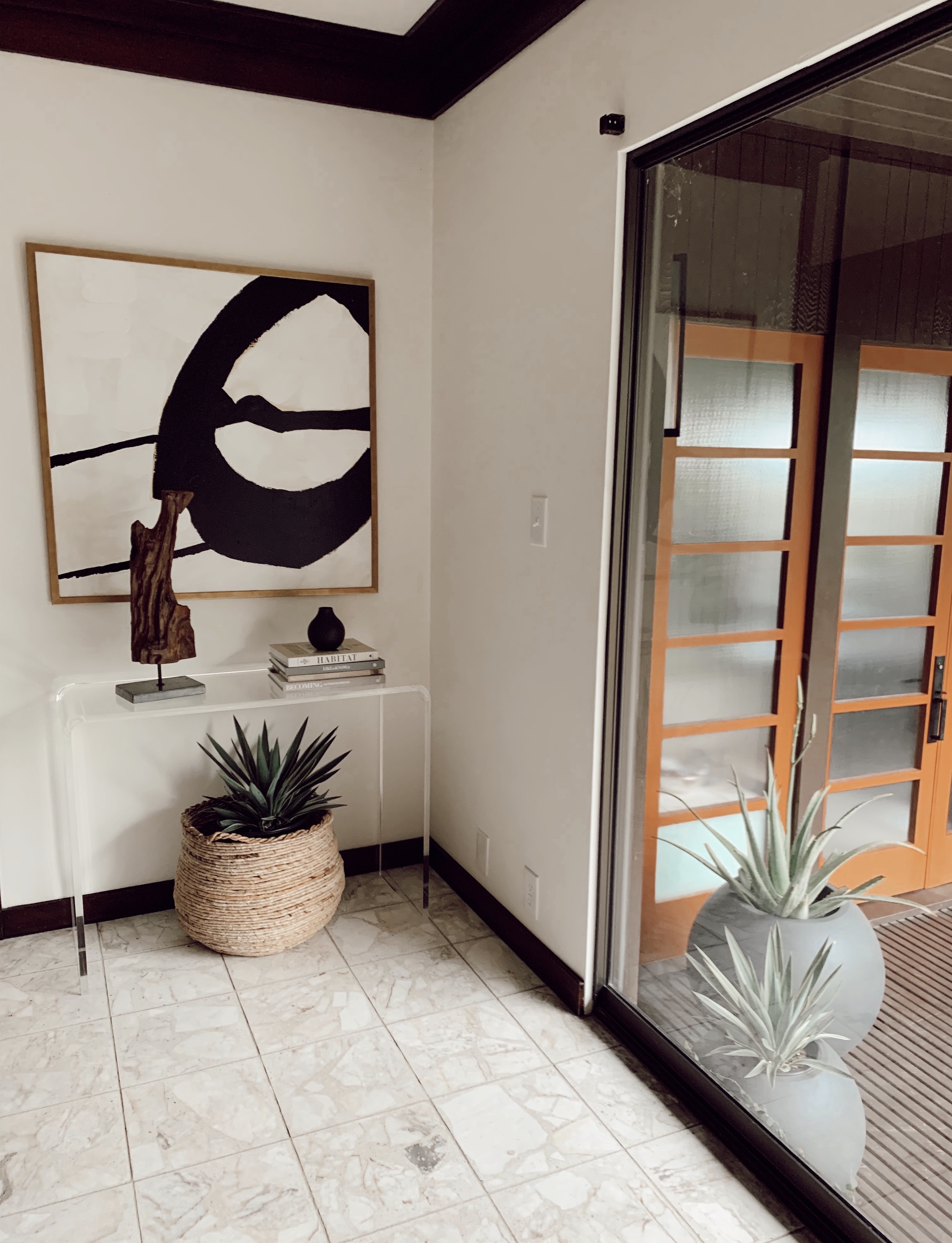 Acrylic Table and Planters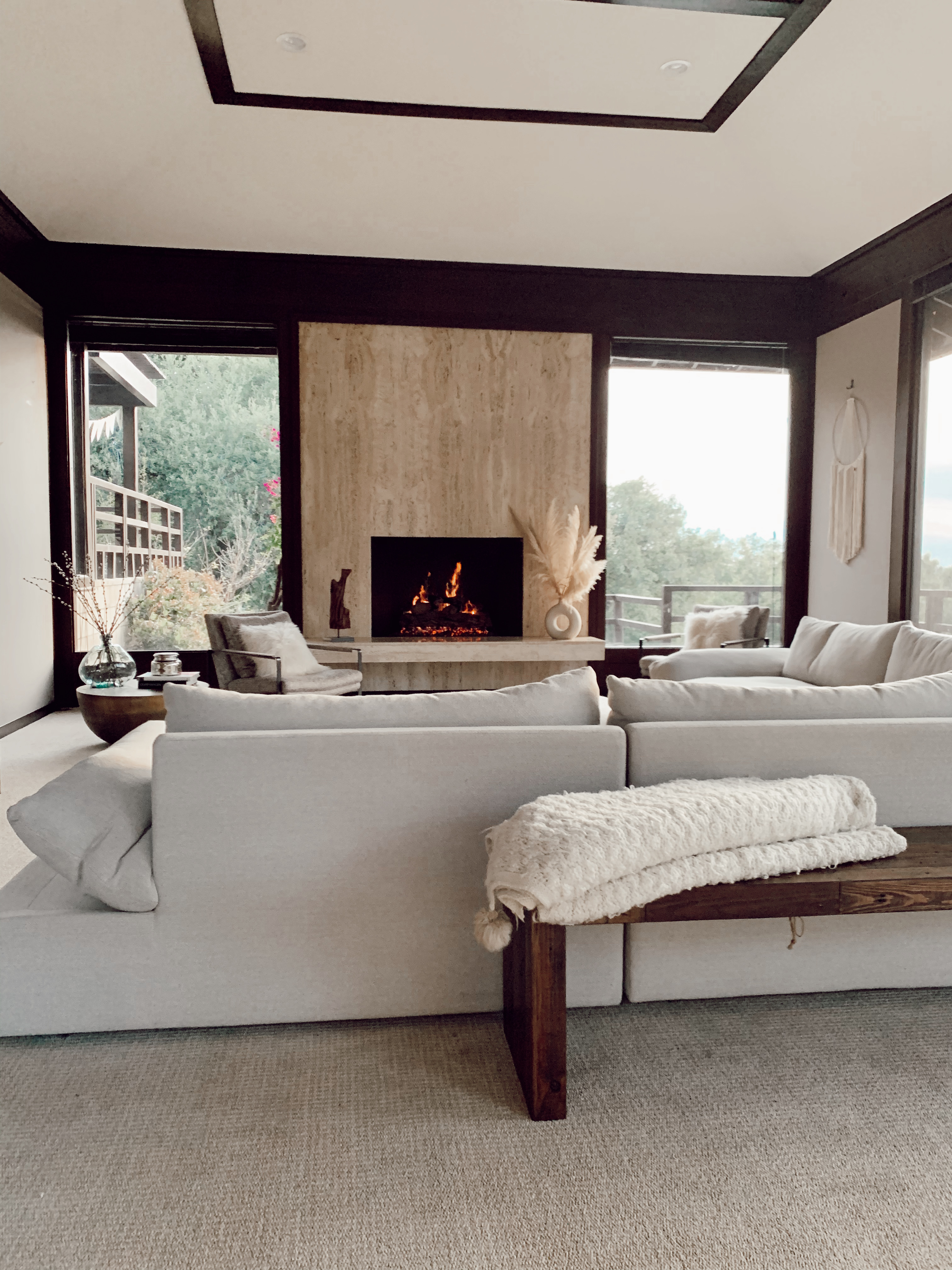 Great room
Similar sectional and larger one here // Dream catcher // Wood Bench // Pampas Grass

I'm writing this the day we sprang forward an hour and the only thing that makes me happy about paying back the hour of sleep we gained last fall is the fact that we now have longer days ahead. Welcome Spring! With the coming of later sunsets, we are excited to enjoy time out on the patio of our new home. This is a first for us. None of our previous homes had any desirable outdoor space, so we cut new design teeth this season.
We learned five things while planning our outdoor living space.
1) Measure your area from deck / concrete edge. Sketch the area to scale and identify your traffic flow. Where is the door into your house?
2) Think design in terms of enjoying from outside as well as inside. We discovered how much is helps to by similar looking outdoor planters and placing a couple inside our glass sliding door and a pair just outside the sliding door. We were amazed at how much this brought the outdoors in.
3) Scale of furniture is everything. With so many outdoor furniture pieces on the market we were tempted to pick a big wicker looking sectional with coffee table and side chairs. You can easily buy these as a package deal and it's definitely a good deal – if you have the area large enough to fill it. Thankfully, we scaled back a discovered it better to just buy four teak chairs with cushions and arranged them in a circle around a firepit as the coffee table. (I also might turn the firepit into a planter…just thinking about it.) Individual seating gives us a lot of flexibility. We sometimes bring the chairs inside to switch things up. If we had gone with large furniture pieces, our smaller than anticipated patio would have become crowded.
4) We steered away from matchy – matchy. Amazing how fashion parallels interior design. I found our dining table at CB2, on sale so quickly jumped on it. It's durable and heavy which are two things I really liked about it. However, it didn't come with chairs. Buying 8 chairs gets expensive quickly, so we landed on very cool benches that seat six and are stained ebony to coordinate with the grey tones in the table perfectly. The major win was finding the head of the table chairs. After researching chair options, I was drawn to bamboo or wicker style to contrast the contemporary design of our table. We found these grey, high back chairs with white cushions that paired with the table looked dramatic. Exactly what I wanted. The high-back chairs gives the large table an intimate dinning experience while the white cushions coordinate with the white cushions on the teak chairs. (I do bring the cushions in at night to keep them from getting dirty or I suggest covering them)
5) Lastly, we used small potted plants to finish off the look. These are reasonably priced to buy a higher quantity and add some additional greenery to your table scape. Our miniature sedums also add a personal touch at each dinner placing. Have your guest take one home.
When planning your outdoor space, think scale. Don't be afraid to break away from the matchy-matchy pre-assembled furniture sets. Have fun. Relax. Take in the fresh air. Cheers!
Keep me posted on your patio life and comment on this post or on my Instagram profile. I'm still looking for outdoor lighting ideas and thinking about adding a buffet under our kitchen window. Oh and most importantly, we need a grill so Reid takes on more of the cooking!
Check out my takeover on the Liketoknow.it Home account!