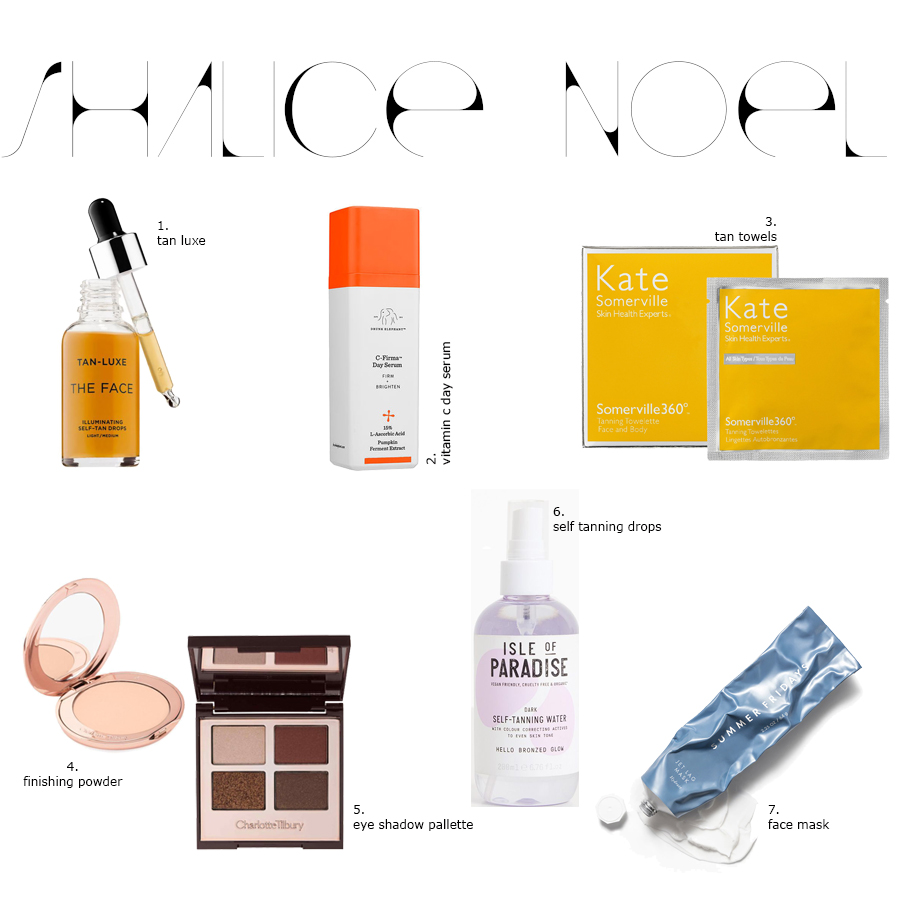 These are products I use and LOVE!
Before tanning, always exfoliate with a body brush. The Tan Luxe tan drops I add to my favorite moisturizer, and cover evenly.
Tan Towels are kind of an all in one. I always exfoliate before applying, I never put it on my face (since my face is sensitive), and always wash my hands after applying it.
The Vitamin C Serum quenches your skin in so many ways. I credit an even skin tone and glow to this product.
The Airbrush finish when applied to the T-zone, gives a mattifying look. I love the "finished" look this gives.
Summer Fridays face mask when applied to a clean face, leaves skin dewy and moisturized in just 10 min. No need to rinse. Also, it comes in a mini size if you don't want to pay $50, and curious to see what the buzz is all about.
1. Tan luxe drops // 2. Vitamin C Serum // 3. Tan towels 4. Airbrush finish 5. Eyeshadow pallette // 6. Isle Paradise drops // 7. Face Mask
//