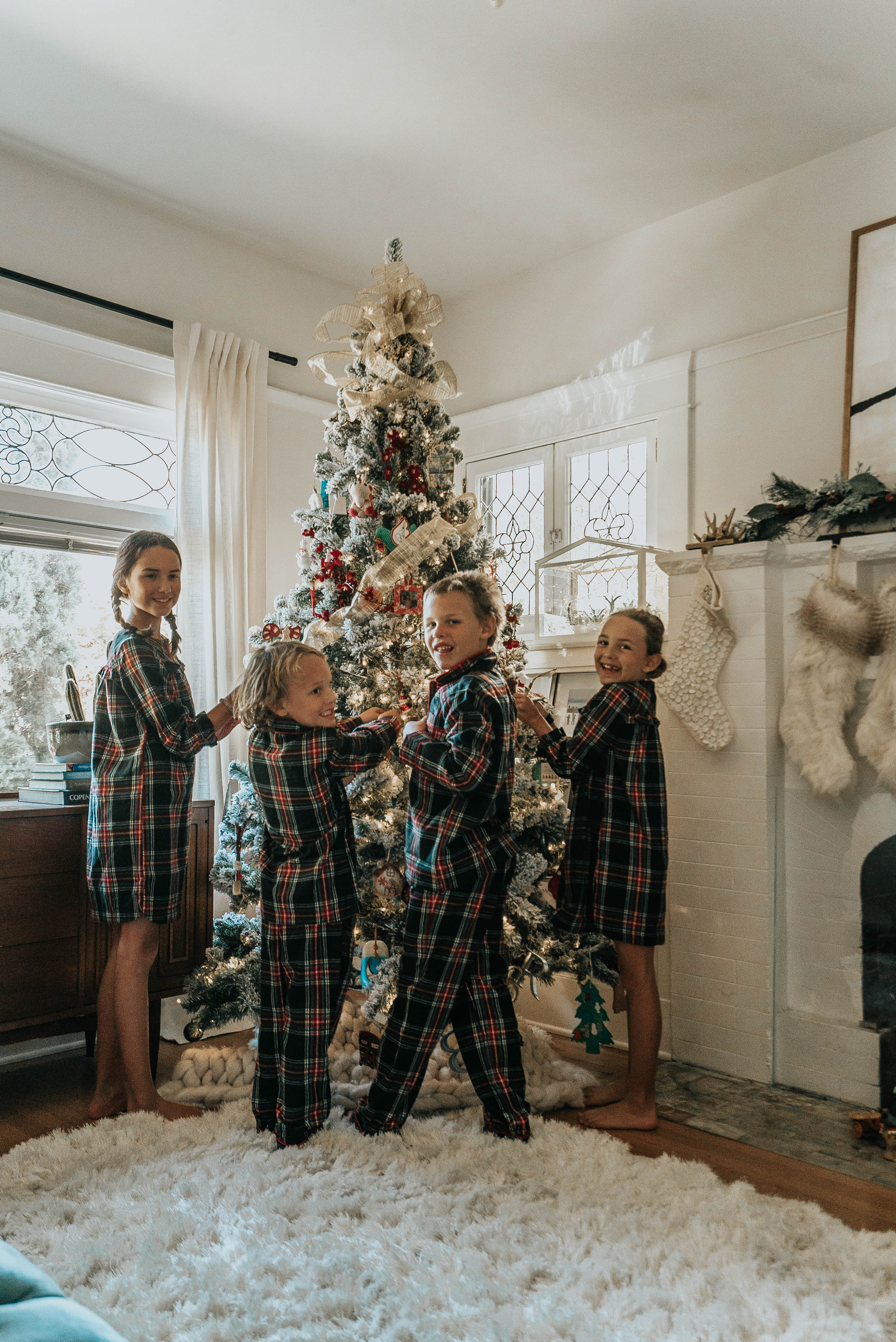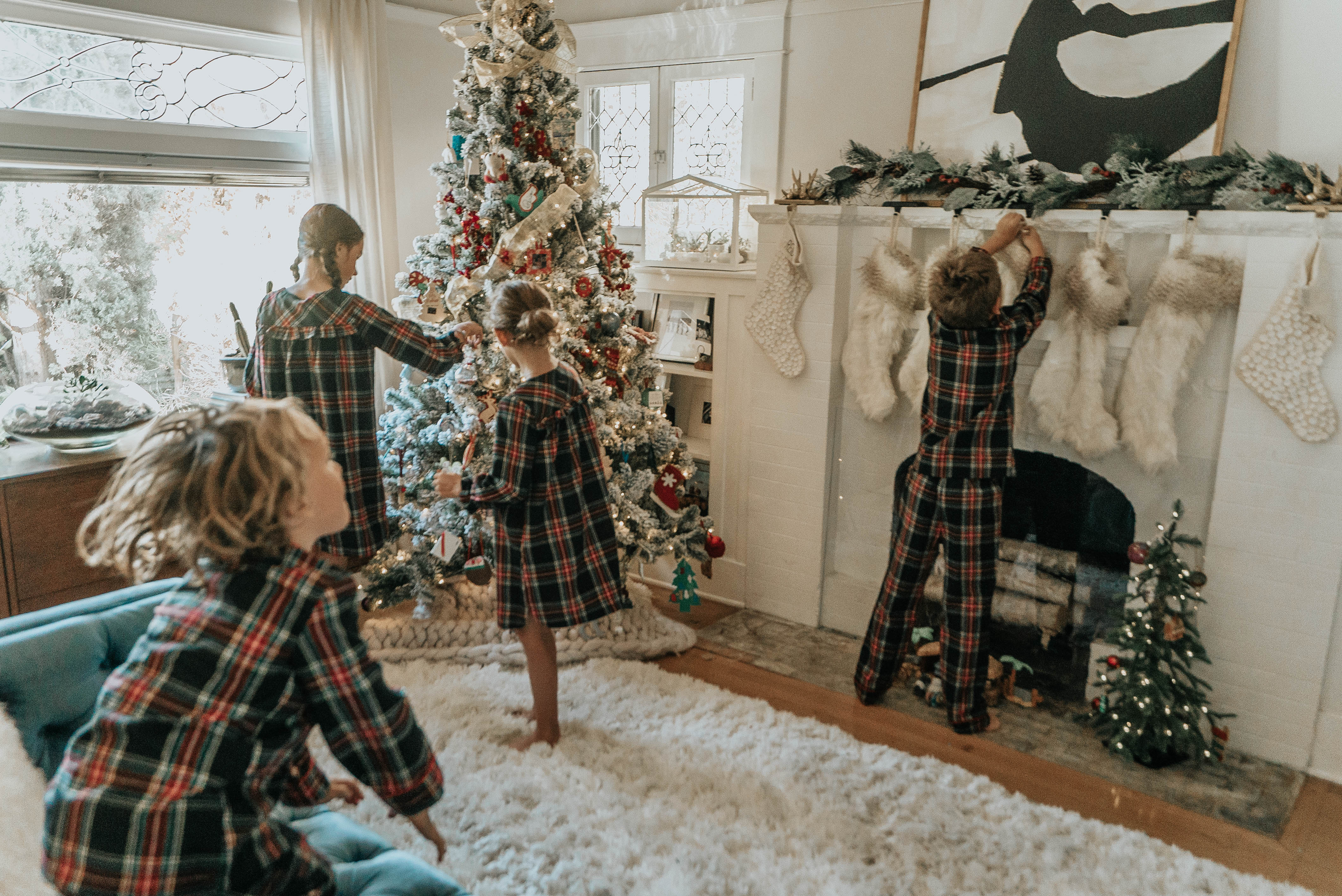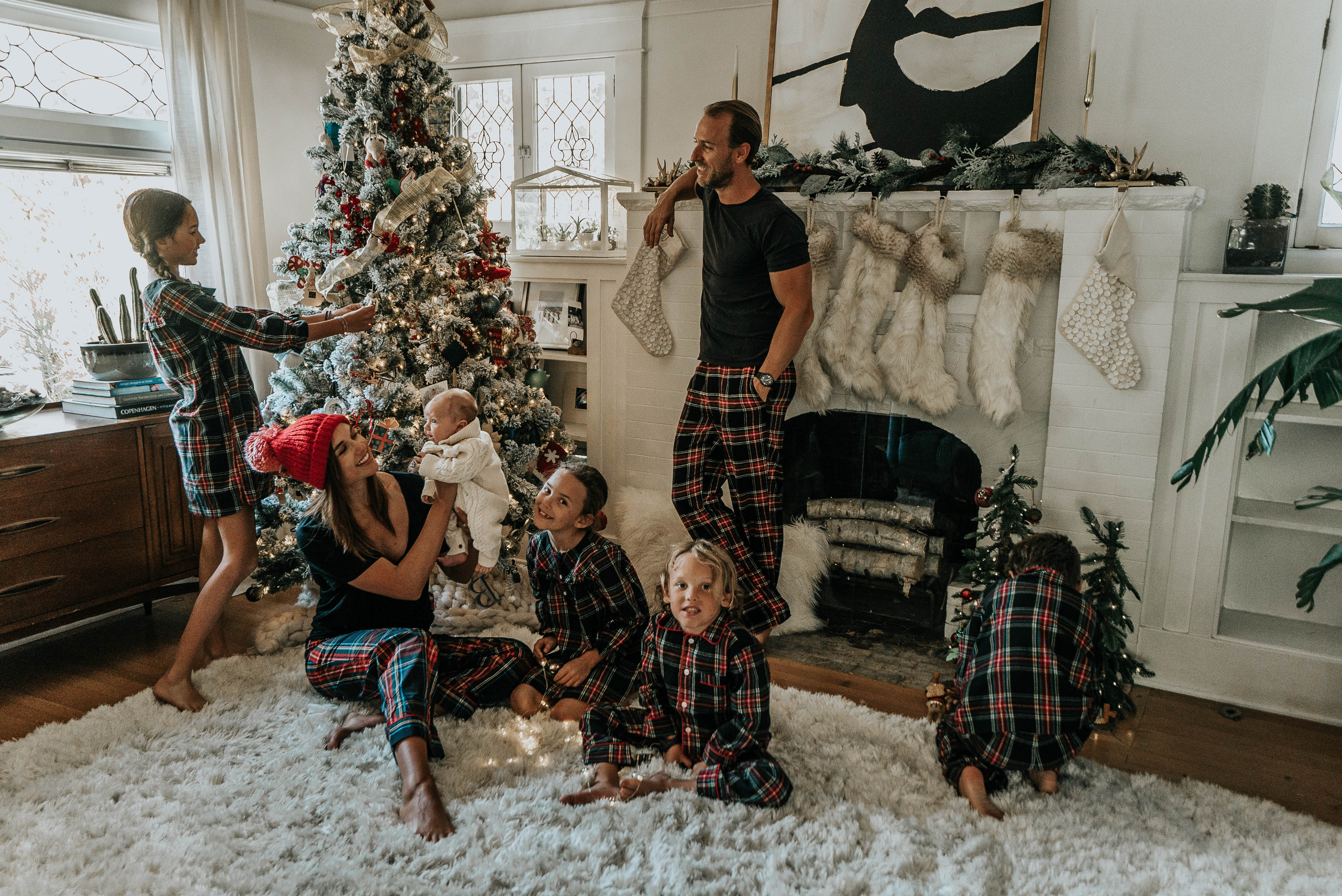 boys pjs $27! // girls nightgowns // women's pjs or pants (I'm wearing a small) // men's pj pants (Reid is wearing a size small) // my hat // my tee (only $11!) // baby knit outfit  // 7.5′ tree // stockings // artwork // garland

I'm obsessed with matching family pajamas. These are awesome because they are quality, come in all sizes (minus Levi) and warm for chilly nights! Now is the time to get them, they're on sale and just before December comes around. Our tradition the day after Thanksgiving is to get our tree (usually a real one), and bring it home to decorate. For dinner, we have french onion soup, fresh bread, and hot chocolate. We settled for store bought bread and ended the night with "It's a Wonderful Life.' I feel truly blessed. It IS a wonderful life! I hope the kids remember these traditions though small for many years to come.
What's your tradition? I'd love to hear.
Other sites that make family pjs:
Nordstrom
show_shopthepost_widget id="3383400″]


More from Jcrew
Use code CYBER for 50% off!


Which are your favorite?