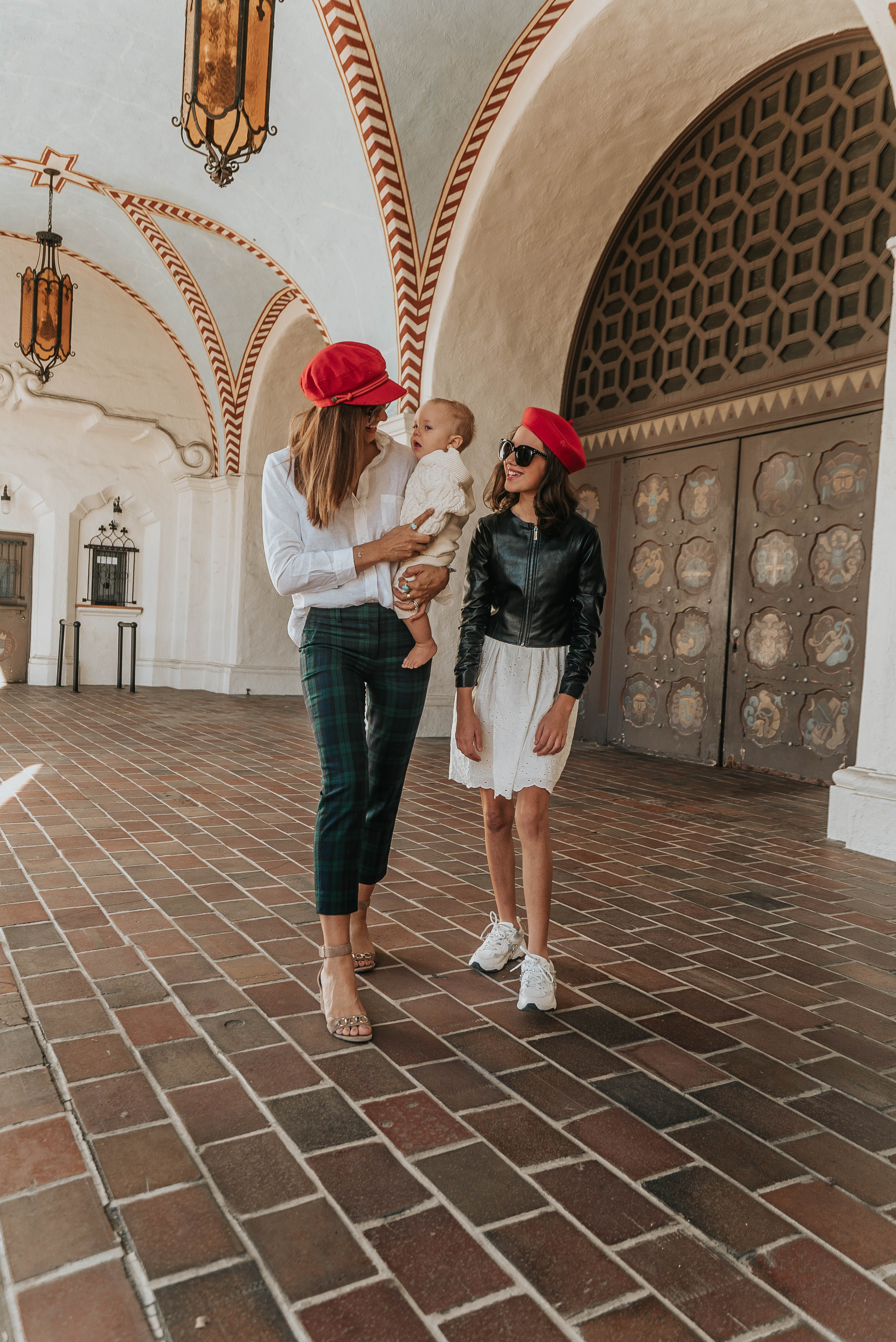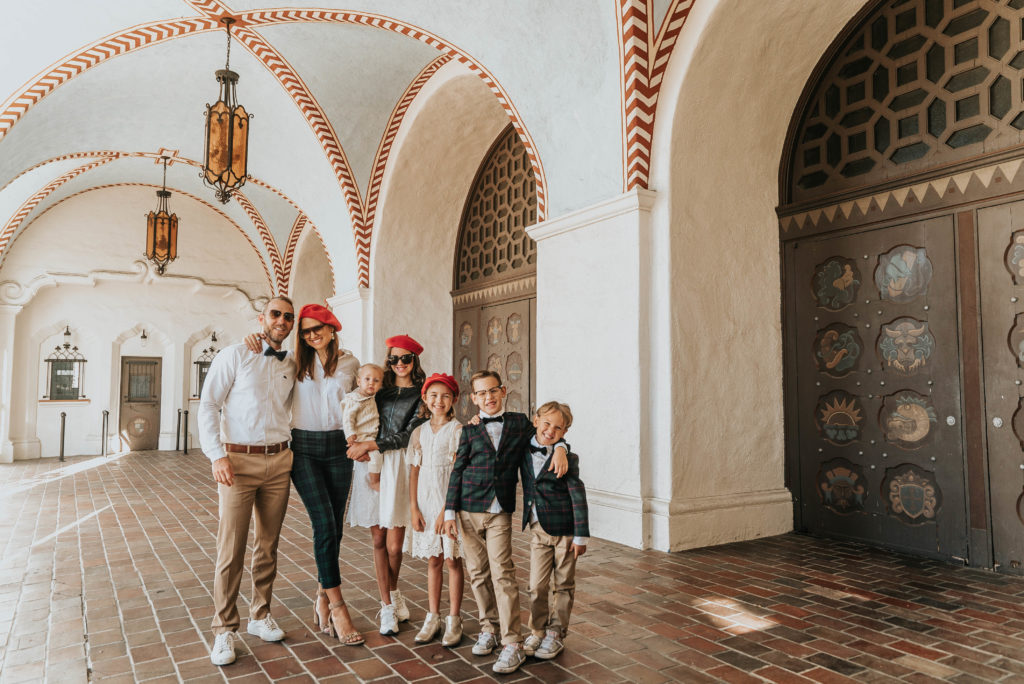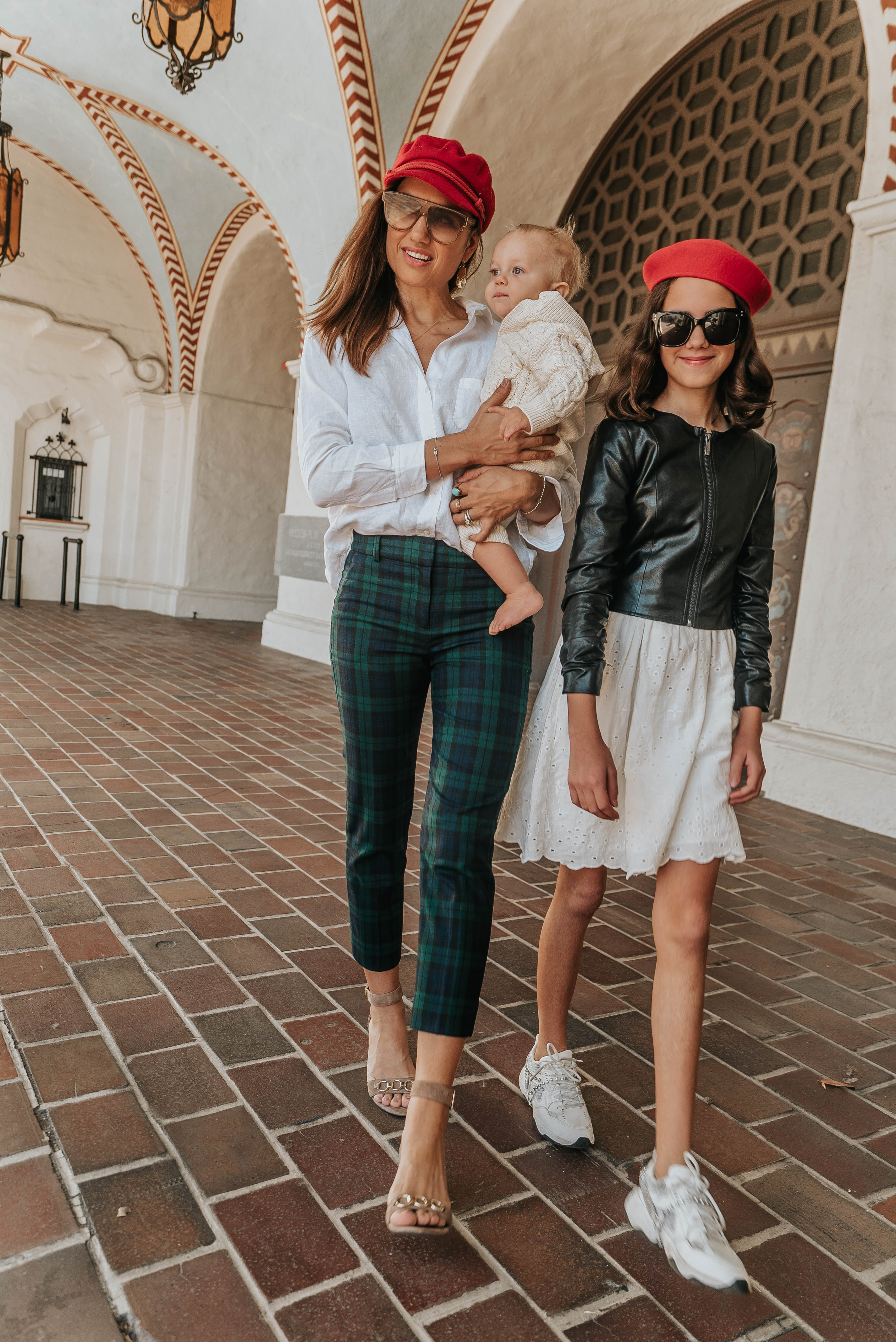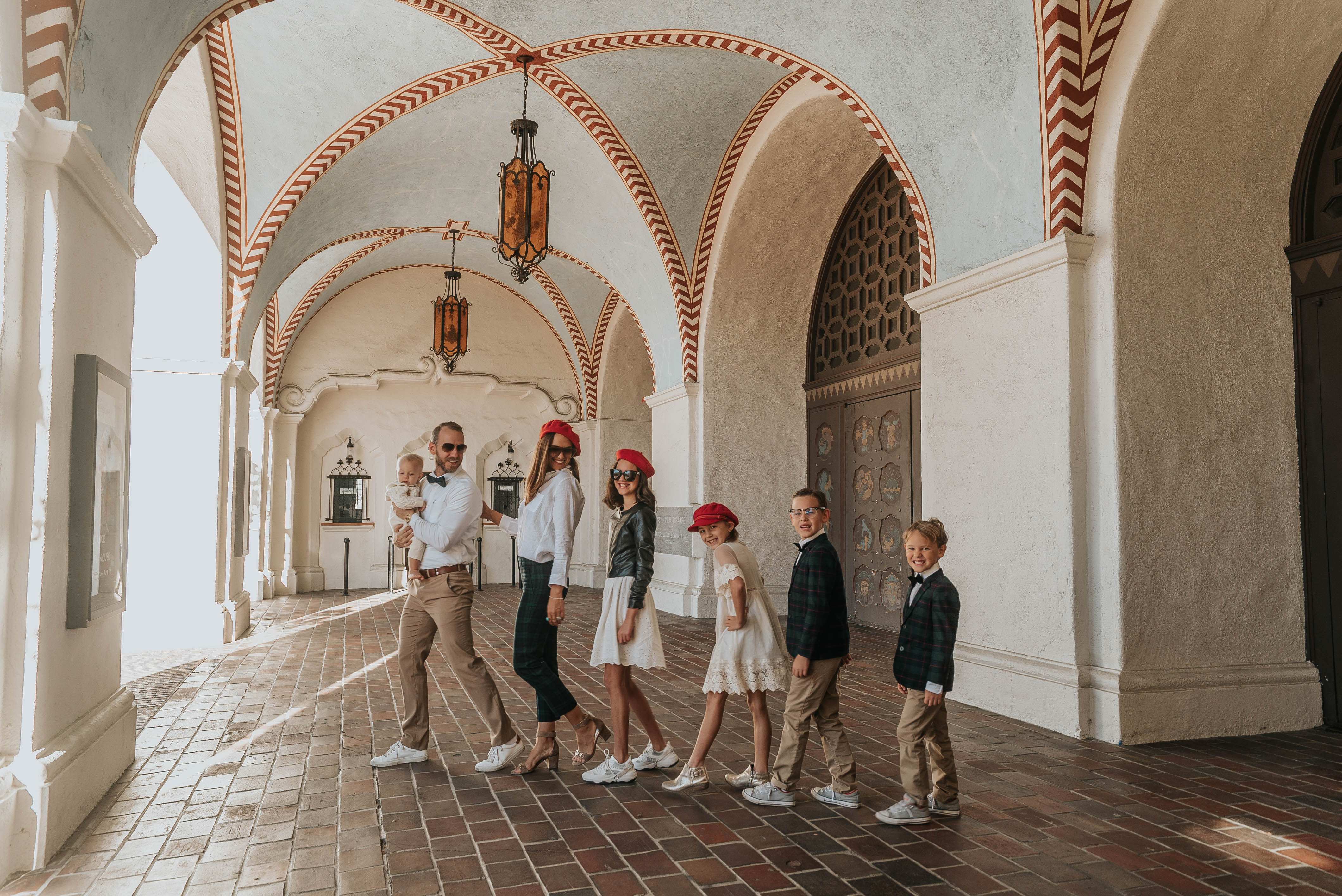 Boys shirt with bow tie // Boys Blazers // Boys Chinos (runs small, size up)// My plaid pants in size 4 // My taupe sandals // Cotton shirt
Reid's sneakers // Reid's jeans // Girl's sneakers // Red Beret // Girl's faux leather jacket // Girls Dresses from zara here are SIMILAR

My kids don't love family pictures, but here are some ways we make it easier.
Since I get asked often what are some tips to styling a great family photo:
1. Pick one print (here I chose black watch plaid)
2. Pair that print with neutrals for example khaki pants, white shirts, white dresses, and neutral footwear.
3. Add a pop of red!
4. Don't forget some prizes! I bring meringue cookies, lollipops, whatever sweets I have on hand to keep the smiles up. A little bribery goes far!