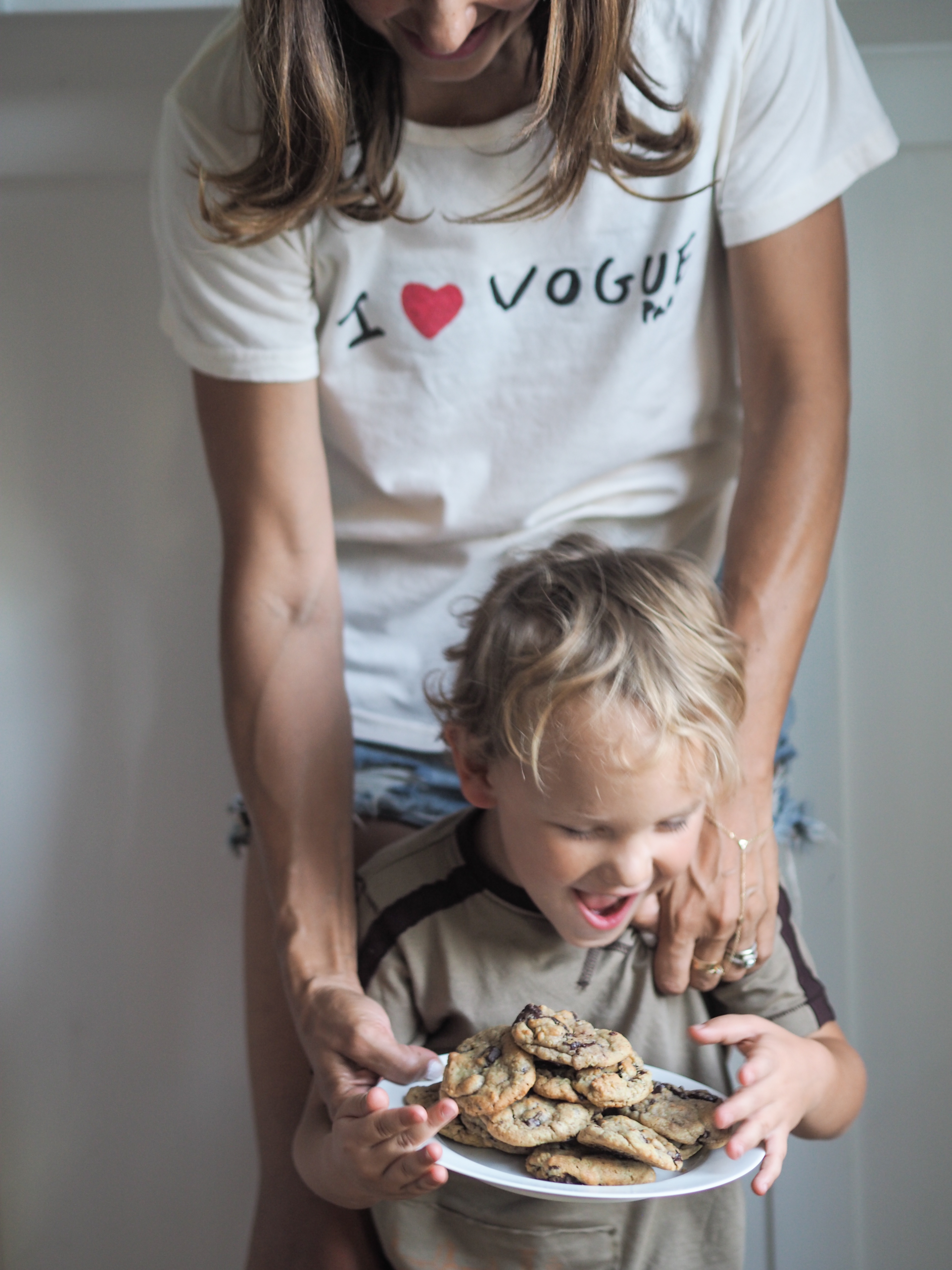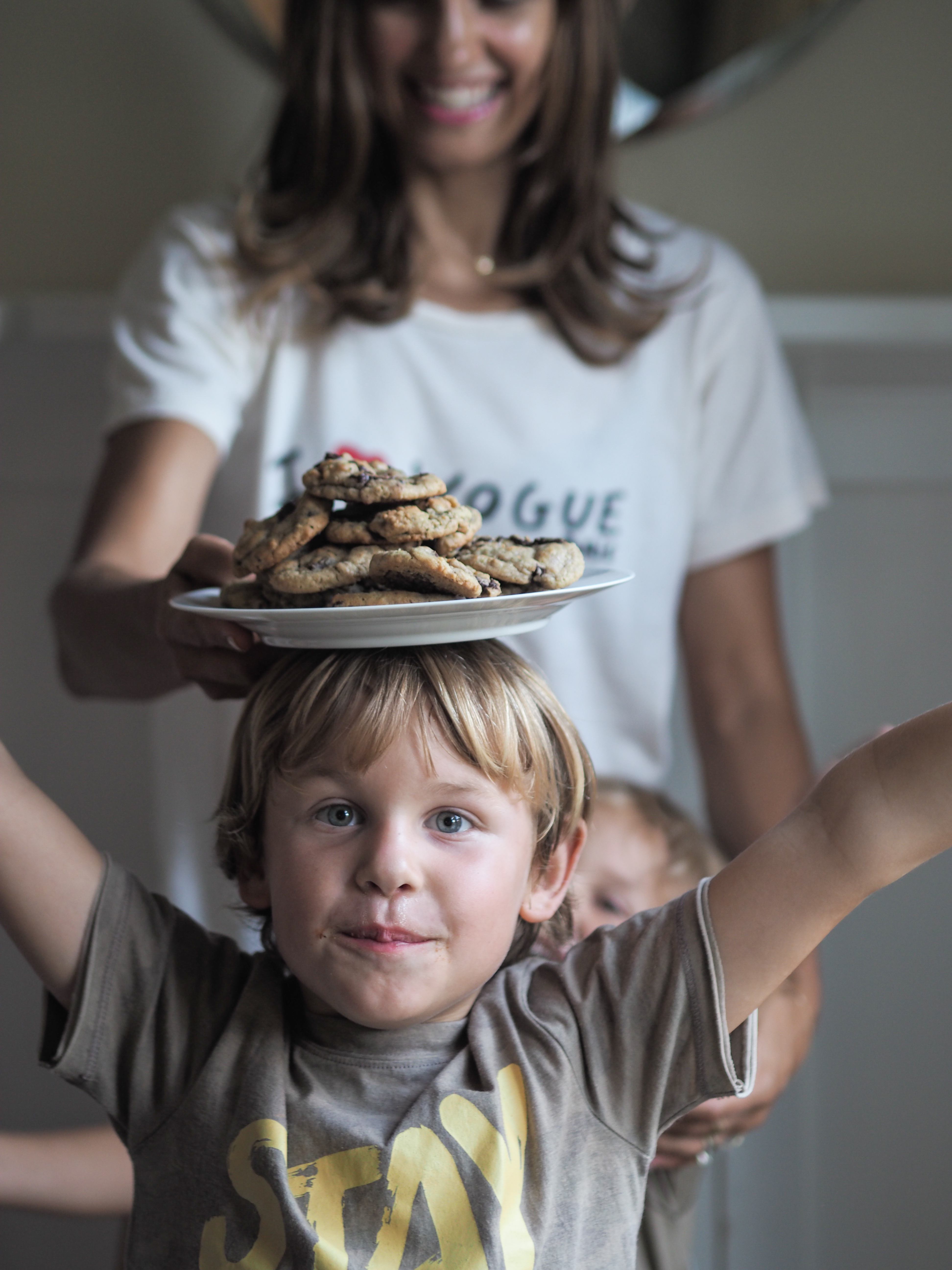 Since cookies have fueled progress, innovation, and overall societal happiness since the early 1900's, it only seems apt that today's Foodie Friday is about this ubiquitous dessert. And since cookies should be enjoyed by one and all, I'm including a GF option. You're welcome.
COWBOY COOKIES*
This cookie is unbeatable and unstoppable. No matter how many chocolate chip cookie recipes I've tried, this is the one everybody always begs for. They taste like dough, with a little crisp on the outside. Ambrosia, guys, ambrosia. But don't overcook these! They are best only just cooked and cooled, after you've tried them warm just make sure they're okay. You know, quality control. My dad who likes these crispy, but I think there's something wrong with his taste buds.
1 c sugar
1 c brown sugar
1 c shortening
2 eggs
1 t vanilla
2 c flour
1 t baking soda
1/2 t baking powder
1/2 t salt
2 c quick oats
1 1/2 c chocolate chips
Turn on your oven to 350.
Mix the sugars and the shortening in your stand mixer (or by hand). Let it mix until it's nice and light. Add the eggs and vanilla and mix to combine. Add the flour, baking soda, baking powder, and salt all at once and mix until combined. Lastly, add your oats and chocolate chips.
Bake for 8 min, or until lightly brown on the edges and top just cooked.
GLUTEN-FREE CHOCOLATE OATMEAL CHUNKERS
These are amazing and super simple. The only thing you have to remember is to freeze them for 20 min on the sheet pan before cooking or you'll get flat cookies. However, if you make a batch and freeze the dough balls so that you can eat them every day instead of only once a month (this is the winner option, right?), you can skip this part and they can head straight for the oven.
3/4 c coconut oil or unsalted butter (1 1/2 sticks), softened
1 3/4 c sucanat or cane sugar
2 large eggs
1 c  (110 g) gluten-free oat flour
1/2 + 2 T (70 g) natural cocoa powder
1/2 t baking soda
1/2 t sea salt
2 c gluten-free rolled oats (not quick!)
1 1/4 c bittersweet chocolate chips or chunks (chopped from a bar)
Preheat oven to 350. Line 2 baking sheets with parchment.
Melt coconut oil if using, and poor oil or softened butter into bowl of a standing mixer with the paddle attachment and add sugar. Mix on medium-low speed until incorporated, about 2 minutes. Stop the mixer and scrape down the sides of the bowl with a rubber spatula. Add the eggs and mix on low speed; scrape down the bowl again. Increase the mixer speed to medium and mix together until creamy and homogenous, 4-5 minutes.
In a small bowl, sift together the oat flour, cocoa, and baking soda. With the mixer on low, slowly add the dry ingredients, mixing just until combined. Add the salt, oats and chocolate; mix just until combined.
Using a small ice-cream scoop or cookie scoop, measure heaping tablespoon-sized balls of dough and transfer them to the lined baking sheets. Cover with plastic wrap and freeze for 20 min (or if it's easier, 30 min in the fridge).
Unwrap cookies and bake for 14-16 minutes. Cool on the pan for 10 minutes before transferring them to a cooling rack to cool completely.