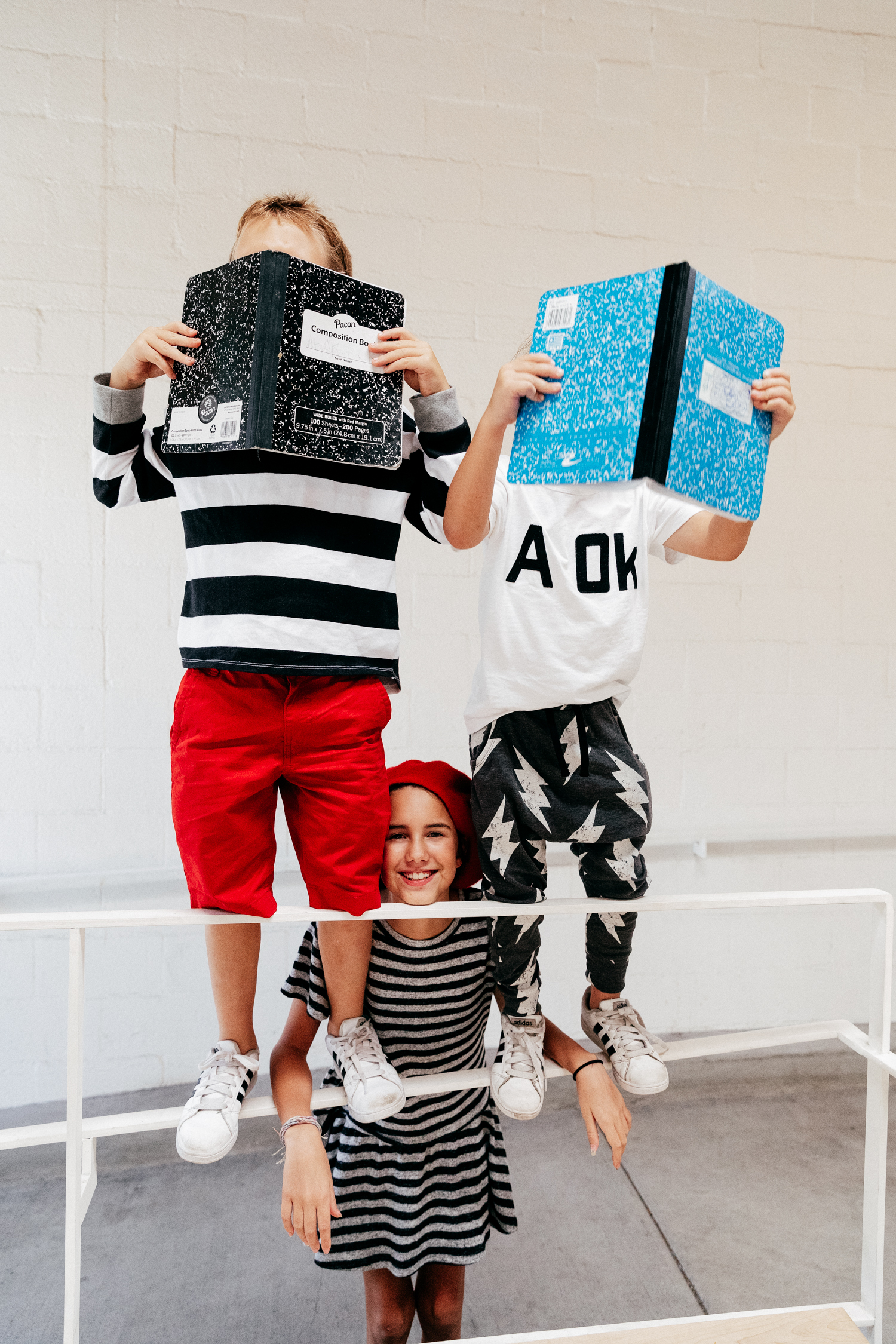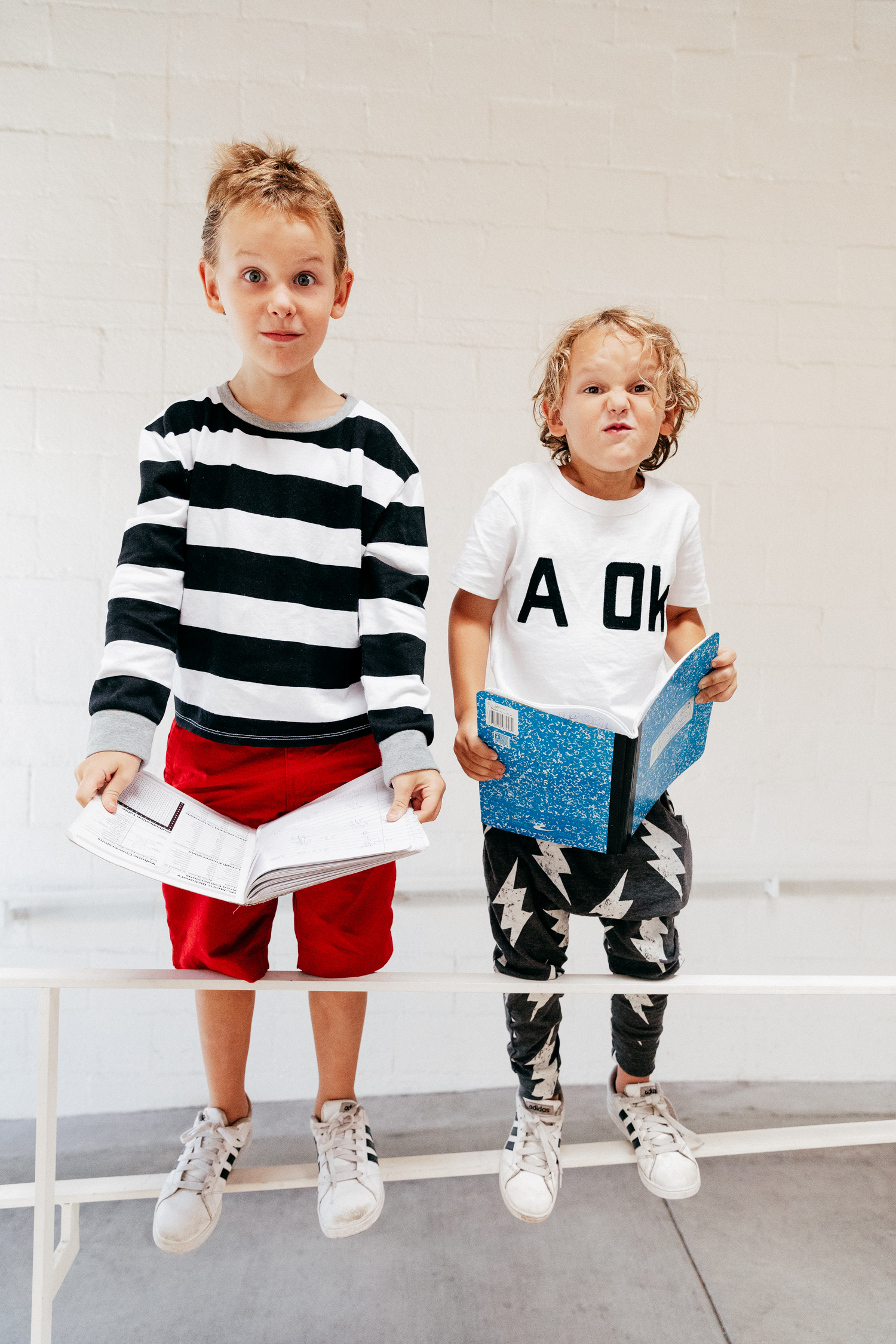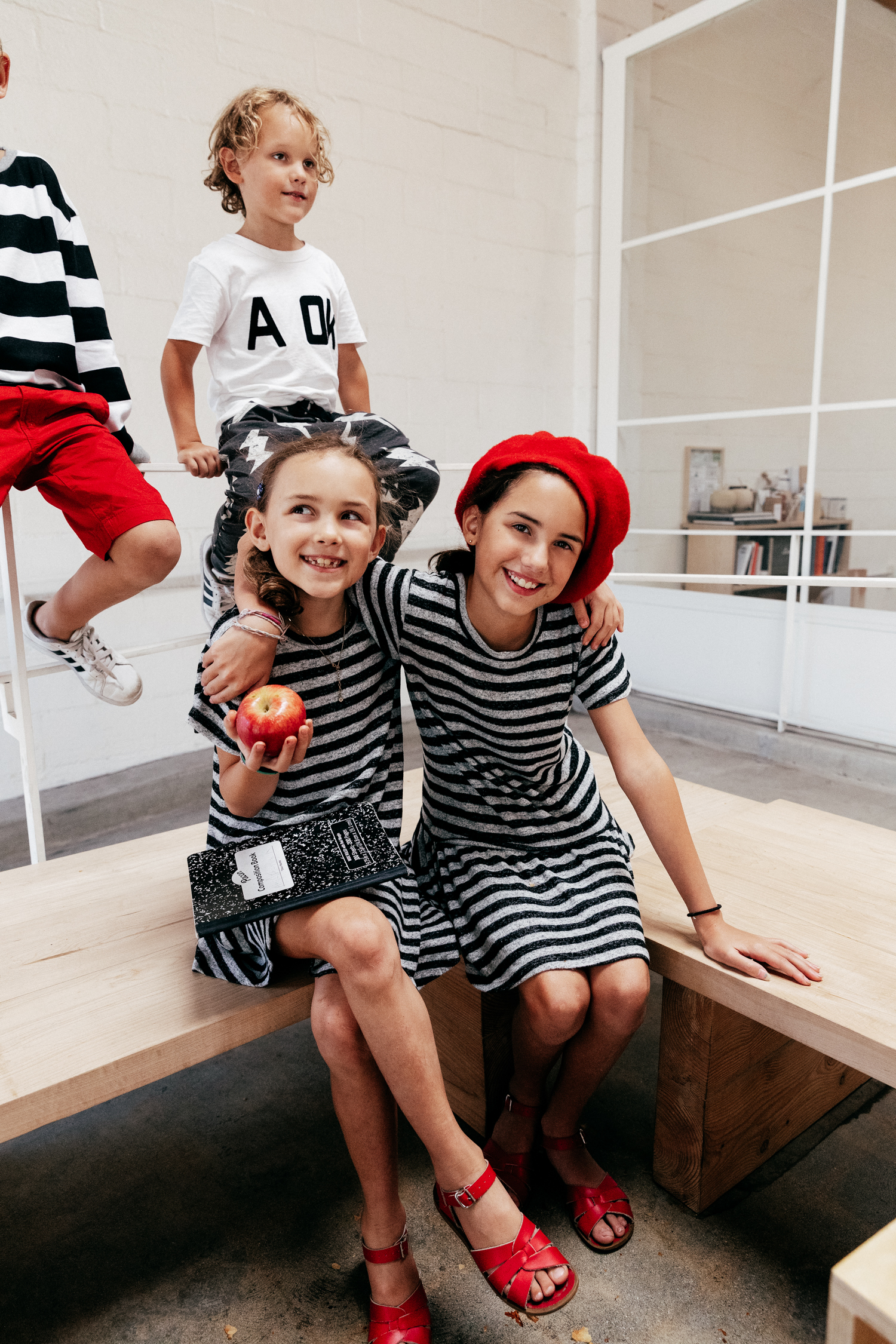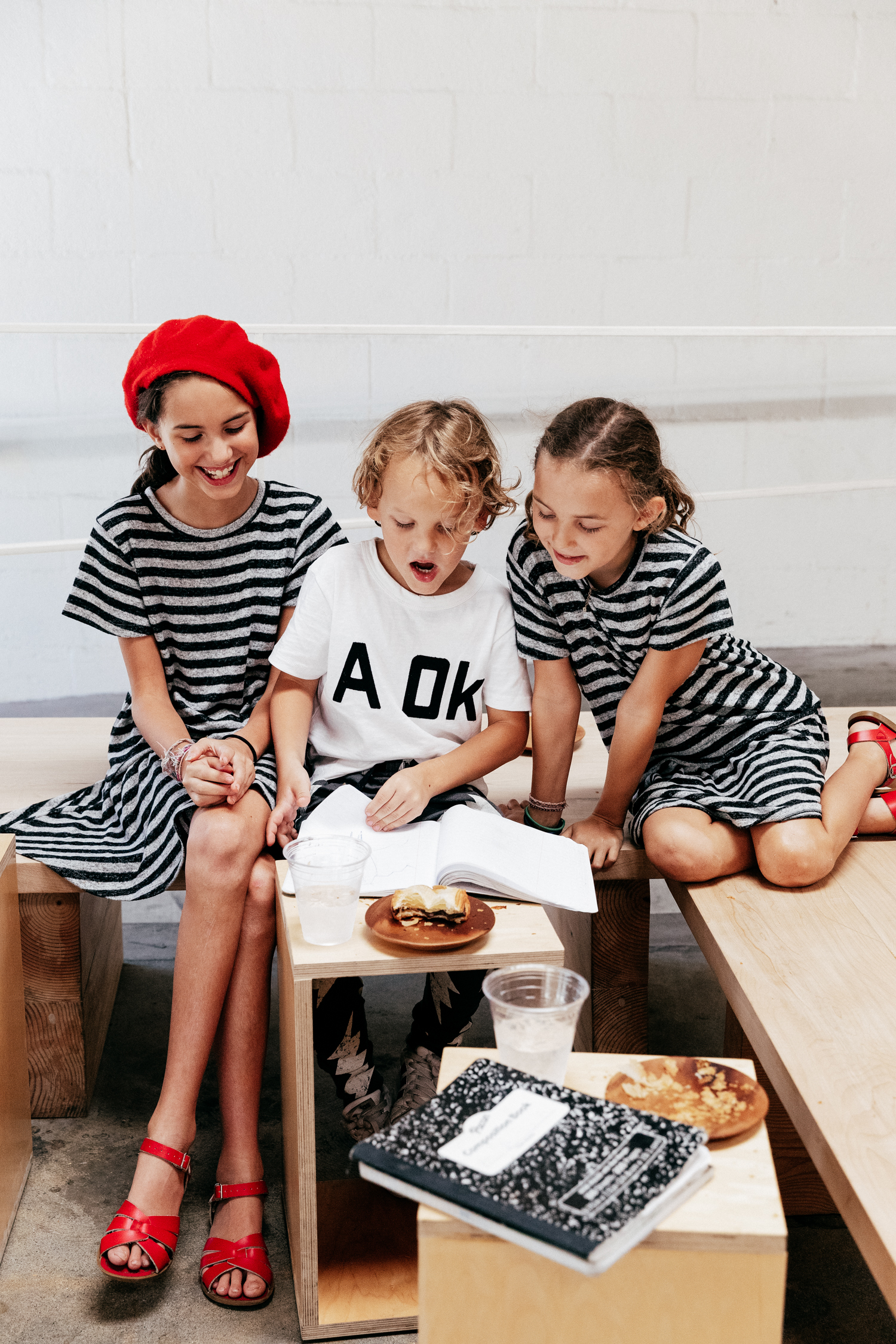 girls stripe dresses // red sandals
older boys stripe sweatshirt // red shorts // boys sneakers
younger boy's A OK tee // graphic jogger pants // boys sneakers 
I'm so excited to partner with Nordstrom Back to School for kids. I'm loving all their laid-back pieces to add to my kids' wardrobe this fall. I honestly love shopping for their autumn staples just as much as my own and Nordstrom makes it too easy.
Because we spend most weekends in the mountains, I was happy to find a lot of pieces that layer really well! Going from warmer temps in LA to the cooler mountain temps can be a little tricky so I had my oldest pick out a plaid blazer to go over her yellow dress. And yes, I let her borrow my Gucci belt bag. You can't fault her good taste. The boys' shoes were sporty and adorable. Now I just wish they knew how to tie their shoes, but let's reserve that for another blog post shall we? Likewise, the girls loved their boots because they look like mom's! I wonder how long I will get away with them saying that?
I've said it before and I'll say it again—Nordstrom is simply one of my favorites for the kids. With all these adorable back to school options, how can you not want to pick something up for your kiddos?
I'm