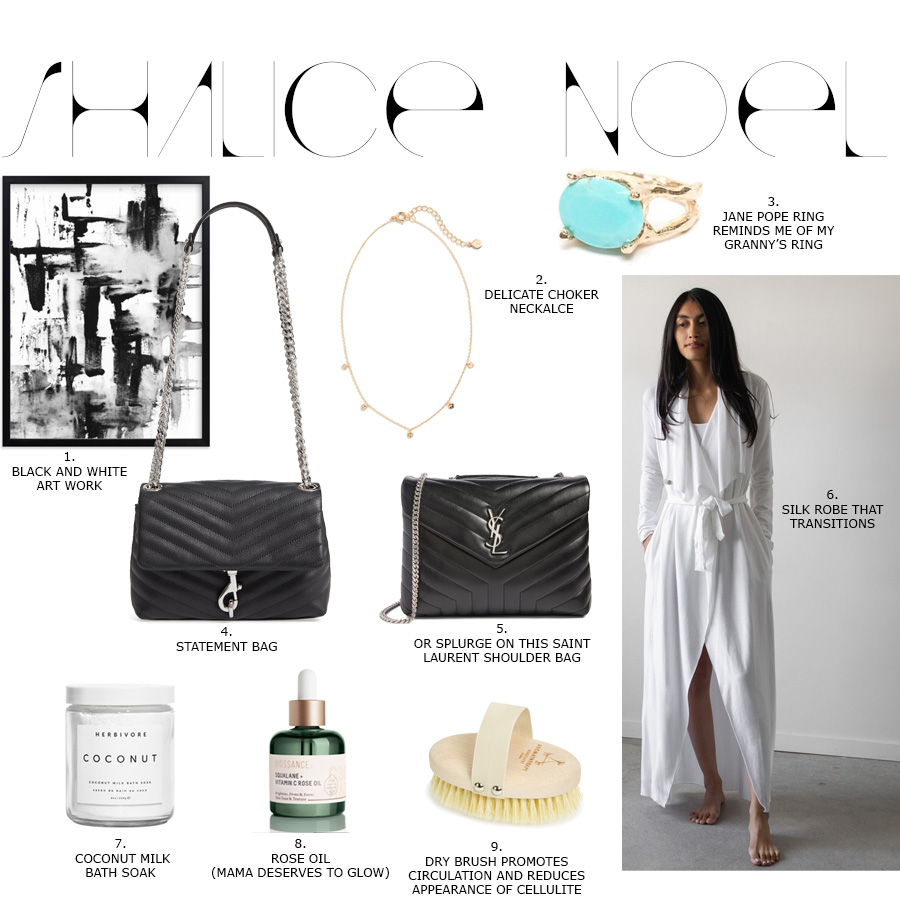 1. B+W Art is some of my favorite. // 2. Sweet dainty necklace 3. Jane Pope Ring (this one is most like my granny's ring!) // 4. Statement bag at a great price point 5. Splurge worthy bag, yes please! // 6. Silk Robe that transitions from day to night. // 7. Bath salts  Nothing says I love you like a hot bath and reviving bath salts. My kids know how much I LOVE baths. 8. Rose Oil smells amazing! // 9. Dry Brush increases circulation, stimulates the nervous system, and helps detoxify. I'm a fan.
I accidentally told the kids my birthday is Sunday! That's how much I love mother's day. I picked a couple things I love above like a silky robe and a bath soak. Things not mentioned above is a good night's sleep and a neck massage. I hope you make your mom feel extra special this Sunday because it's the hardest job out there. Also, If you are a mom, let your kids spoil you and feel confident this is the best job out there. Someone once told me, you're doing much better than you think you are. Let's stop and enjoy this unique role we have as mother's.
What's your favorite mother's day gift so far?