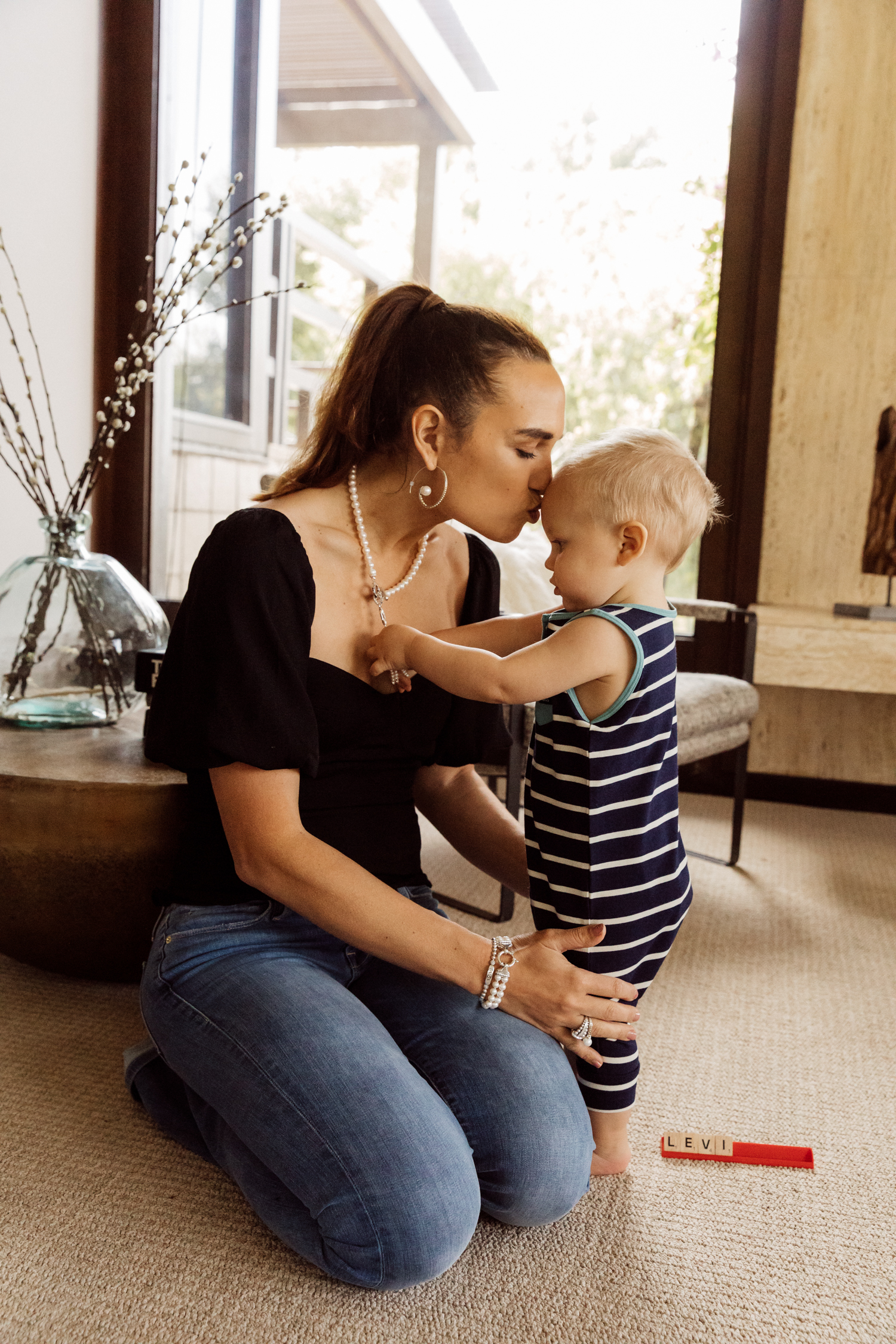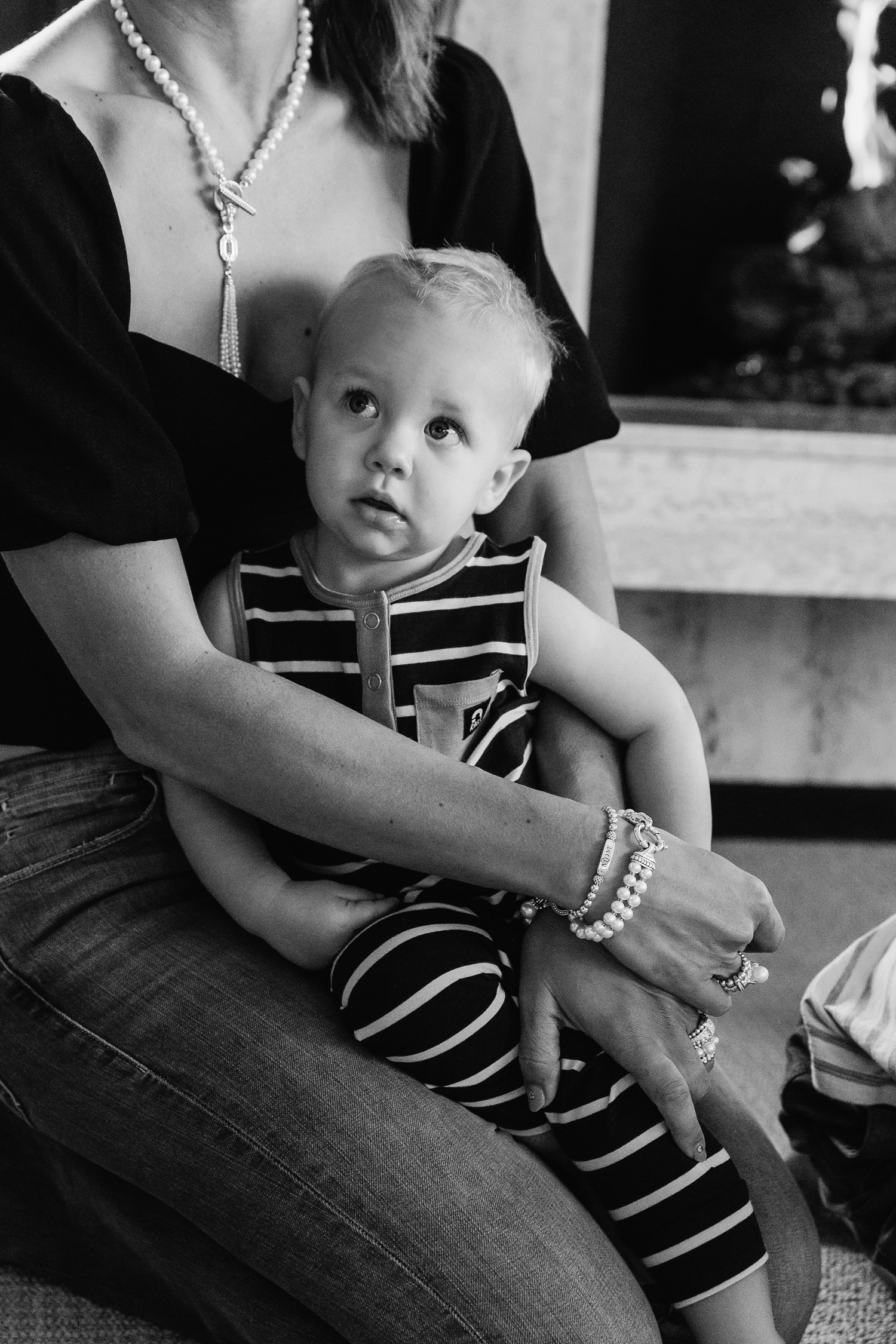 Since Covid-19 is our new reality and staying home is the best thing to do right now, I thought I'd share my 6 Tips to keeping my sanity during the quarantine below. I love reading others contributions so here are mine:
1. Keep a routine and write it down. Whether they be big or small, write down a few goals each day. I think the key is to keep doing something you love, whether it's drinking coffee on the porch, finally starting one of those books from the towering stack by your nightstand, reading on the couch with the kids, taking a hot bath with candles, or just taking a walk to enjoy the fresh air, keep doing it.
2. Stay in, stay cozy. Invest in a good cozy outfit if you don't have one. I like this top and just added these grey joggers to cart.
3. Put on lipstick. Sounds trivial but wow a good nude, peach or red lip can lift the mood.
4. Break out those beauty tools and face masks. Whether it be the fix, trinity, or tri-light, now, is the time ladies. 

5. Games and Hide N Seek Oh My! So many ask, how do we keep our kids busy at home for so many hours? Board games like LIFE or Scrabble, stickers, puzzles, a play tent, and drawing books are great non-screen activities. I started a point system at home so if the kids do a chore or find a hidden coin in the house, they can pick a snack from the prize box. Don't miss the fact that even the LEGO's are on sale at Nordstrom. See our favorite popcorn seasoning recipe below!
NACHO SEASONING POPCORN RECIPE:
1/2 cup coconut oil
1/2 cup white popcorn
1/4 cup Bragg nutritional yeast
1 teaspoon of salt
1 teaspoon ground paprika
1/2 teaspoon garlic powder
1/2 teaspoon onion powder
1/2 teaspoon chili powder
1/4 teaspoon ground cumin
1/8 teaspoon ground Cayenne pepper
Combine the yeast, salt and spices in a small bowl. Drizzle spices and coconut or avocado oil over hot popcorn. Enjoy!

6. Start a "spark joy list" What are things that typically bring you joy? For me, it is long hot baths, online shopping (no joke), styling outfits, moving furniture around, tidying up (anybody with me??), long walks around the neighborhood and sweet potato fries! Sounds like a random list, but I encourage you to grab a journal and write some of those things down, and then try and do them!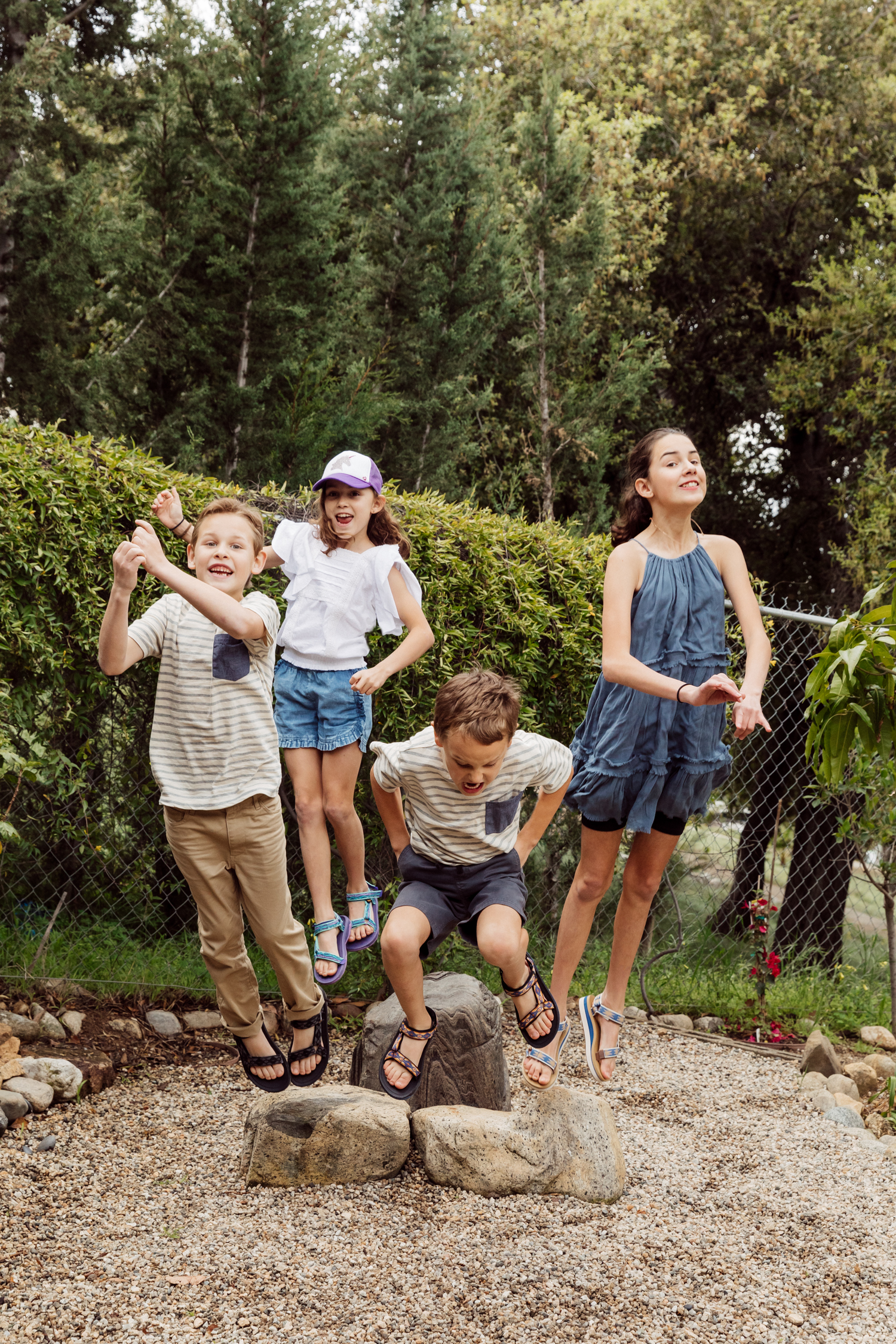 For those of you who also love to online shop and are finding it remarkably easy during this quarantine time, one of my favorite places to shop for the kids clothes is Nordstrom! Their customer service is awesome, no joke. I often order two sizes if my kids are in between sizes. I keep one and return the other to ensure a good fit. Shopping at Nordstrom is SO EASY and they just reduced (almost everything) 25%. Gasp! Free shipping, free returns and free curbside pick up. What more could you ask for?
I also am loving Teva's for the kids! They're washable, grow with the kids, and are both comfy and breathable. The girls both fought over this flutter top and gauzy dress. How cute are they?? The boys' outfits are quality and traditional. I like to chose designs that can work for church, a playdate, or a cozy game of Scrabble. Versatility is key!
Which look is your favorite?

Girls
Girls Sundress // Girls trucker hat // Flutter Sleeve Top // Ruffle Shorts // Teva – purple // Teva

Boys
Baby Romper // Boys twill pants // Top // Shorts // Teva – black // Teva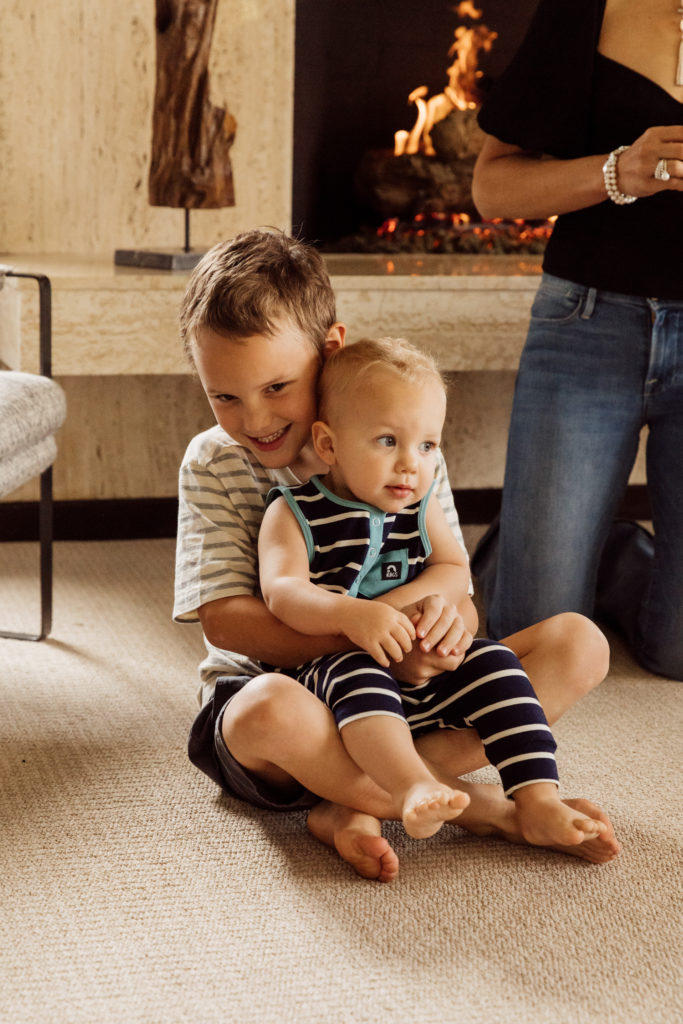 Thank you Nordstrom for sponsoring this post. All opinions my own.