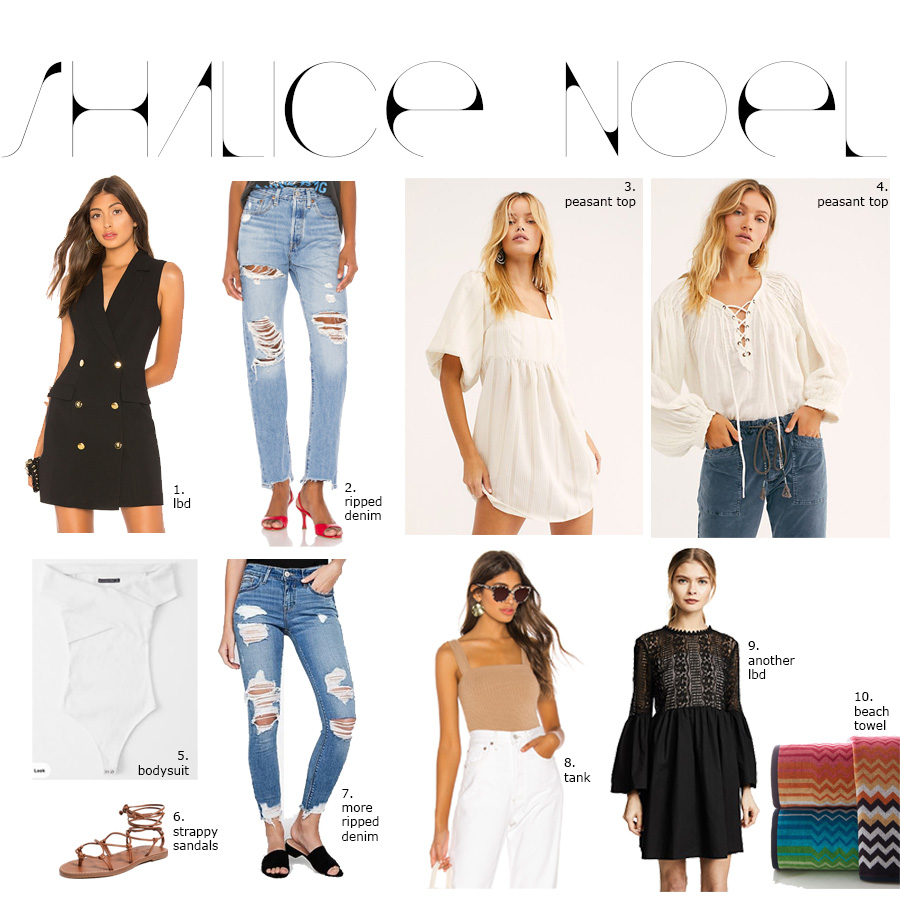 1.Blazer dress 2.$98 white dress 3. Tunic 4. Peasant top 5. White bodysuit 6. Strappy sandals 7. $52 jeans 8. Camel tank 9. LBD 10. Towel
I scoured the internet to find you 10 items under $100. August is a great time to pick up Christmas gifts, a gift for yourself, or replace a worn out basic. All these items above can be styled together for a travel capsule wardrobe. For example, wear this LBD with these strappy sandals for a date night out. Tip: roll your items in your suitcase, don't fold, for creaseless traveling.
Hope you find something you love. I'm off to go workout and run a bunch of non-glamorous errands like a trip to the post office.
Happy August!