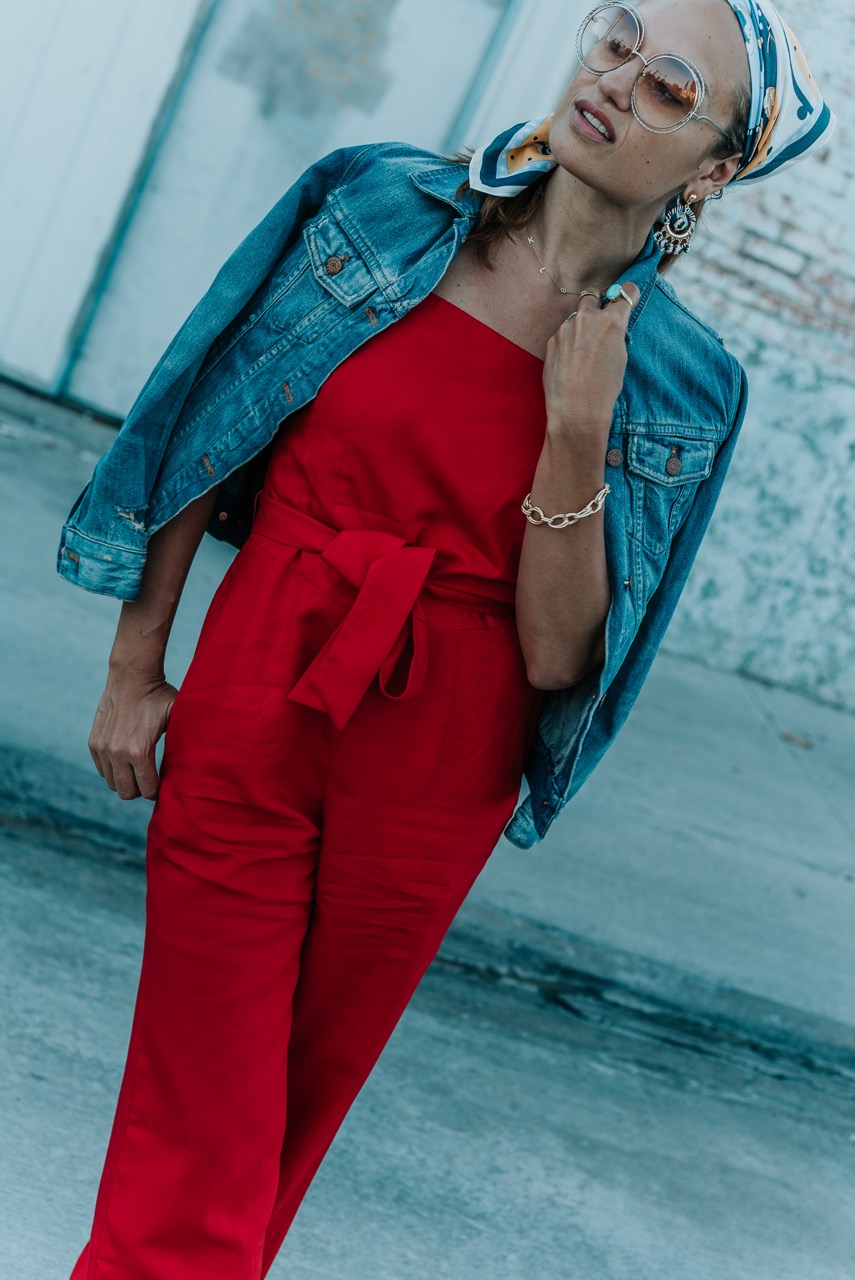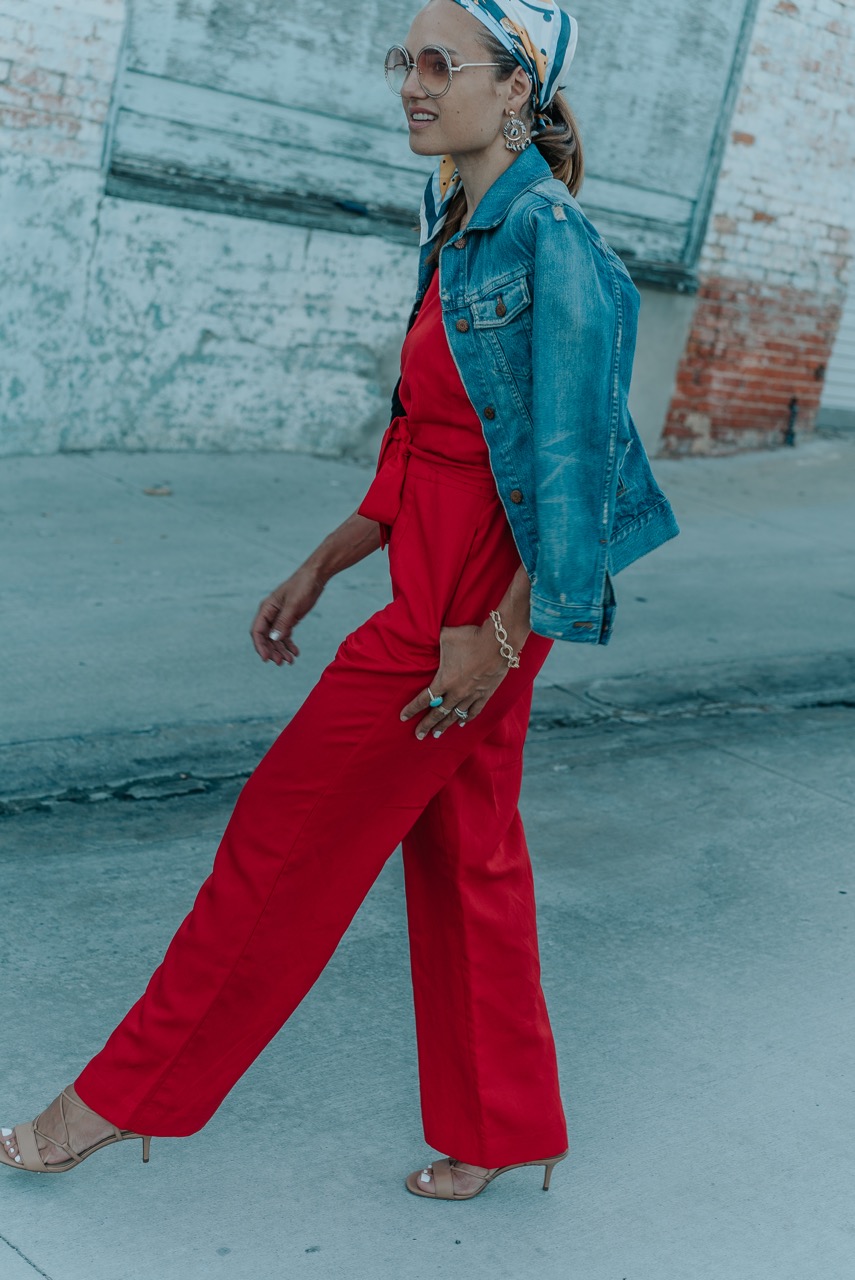 red square neck jumpsuit (I'm wearing a size 4) // heels both in nude and black // earrings // scarf // sunglasses // denim jacket // faux leather jacket (real leather option for 20% off)
It's time to simplify your wardrobe and a jumpsuit is the first step. Besides the fact that it is ONE AND DONE, it can be dressed up or down. I wear it here with a leather jacket and denim jacket. I added some print with a fun scarf. Which way is your favorite?
Two Ways to Wear a Scarf
In your hair: tie it in a bow around your hair tie
2. Fold in half, tie under your hair and secure with bobby pins.
My friend Marcia demonstrates a good video on scarf tying. How do you like to wear a scarf?