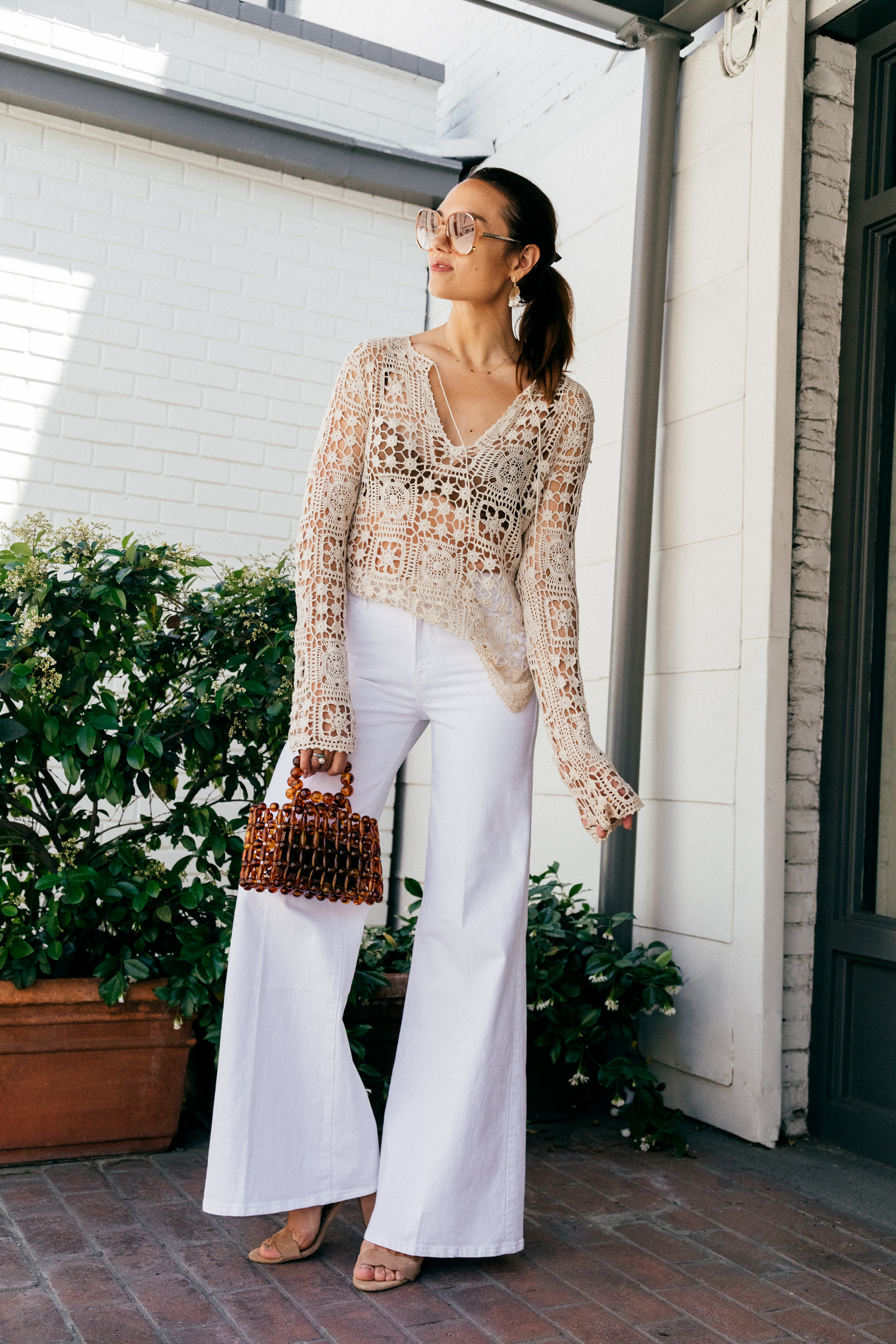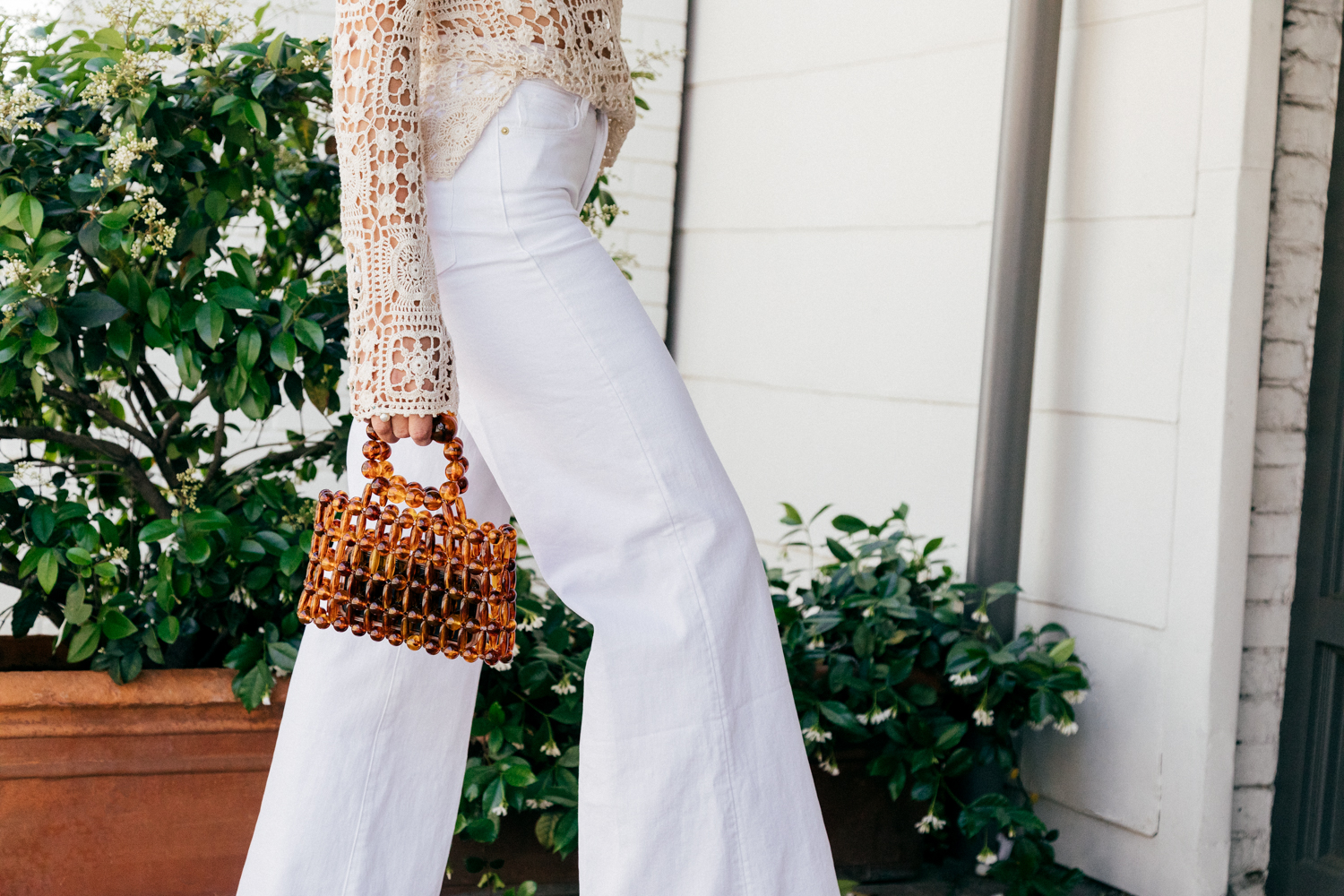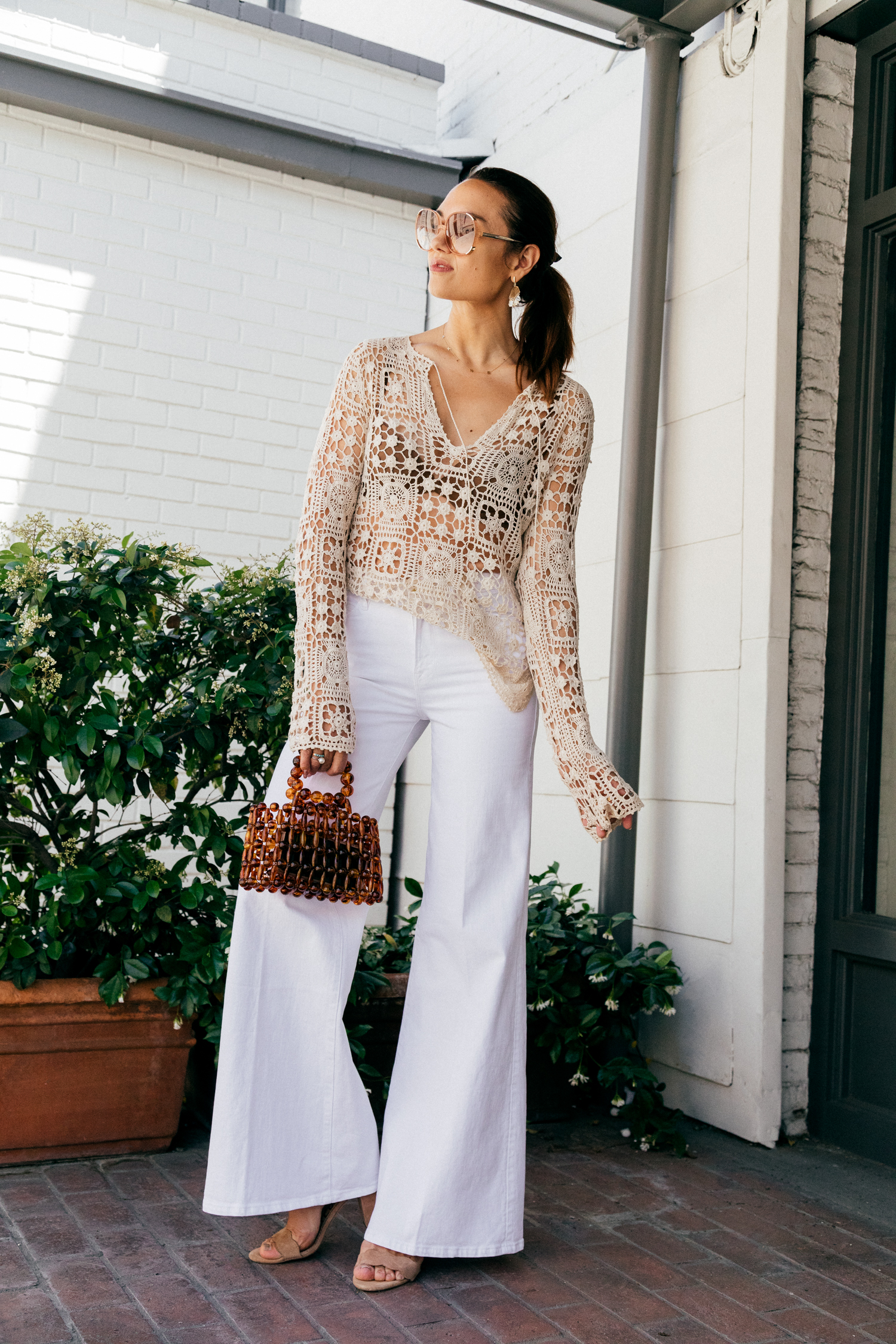 Wide Leg Pants c/o FRAME // Cora Clutch // Sandals // Crochet Top similar

Today's outfit is giving me serious throwback vibes and I'm not upset about it. You guys know I love a good 70s-inspired look and every piece of this outfit has that feeling. This might not be your typical school pick up and drop off apparel, but I'm definitely going to be working all these pieces into my regular rotation.

Let's start by talking about the top. Did crochet ever go out of style? Personally, I don't think so. I think it's been on trend non-stop since the 60s, but I'm especially loving it right now. It's perfect for those hot summer days. I actually thrifted this top, so I can't share this exact option, but I'll link more crochet pieces I have my eye on.

As for the pants, wide-leg denim is quickly becoming my number one go-to. And now that it's summer, you can expect to see me in this white pair non-stop. If you don't have a pair (white or regular denim) in your wardrobe already, you have to pick some up ASAP! You'll understand why I love them so much as soon as you put them on!

And isn't my little purse fun? I think accessories are what make an outfit most of the time. Even though this one won't quite cut it for mom duty, it's still fun to wear when I run out for a meeting or weekend brunch with friends.

What are your feelings about crochet and rocking a 70s-inspired look? Are you into it?