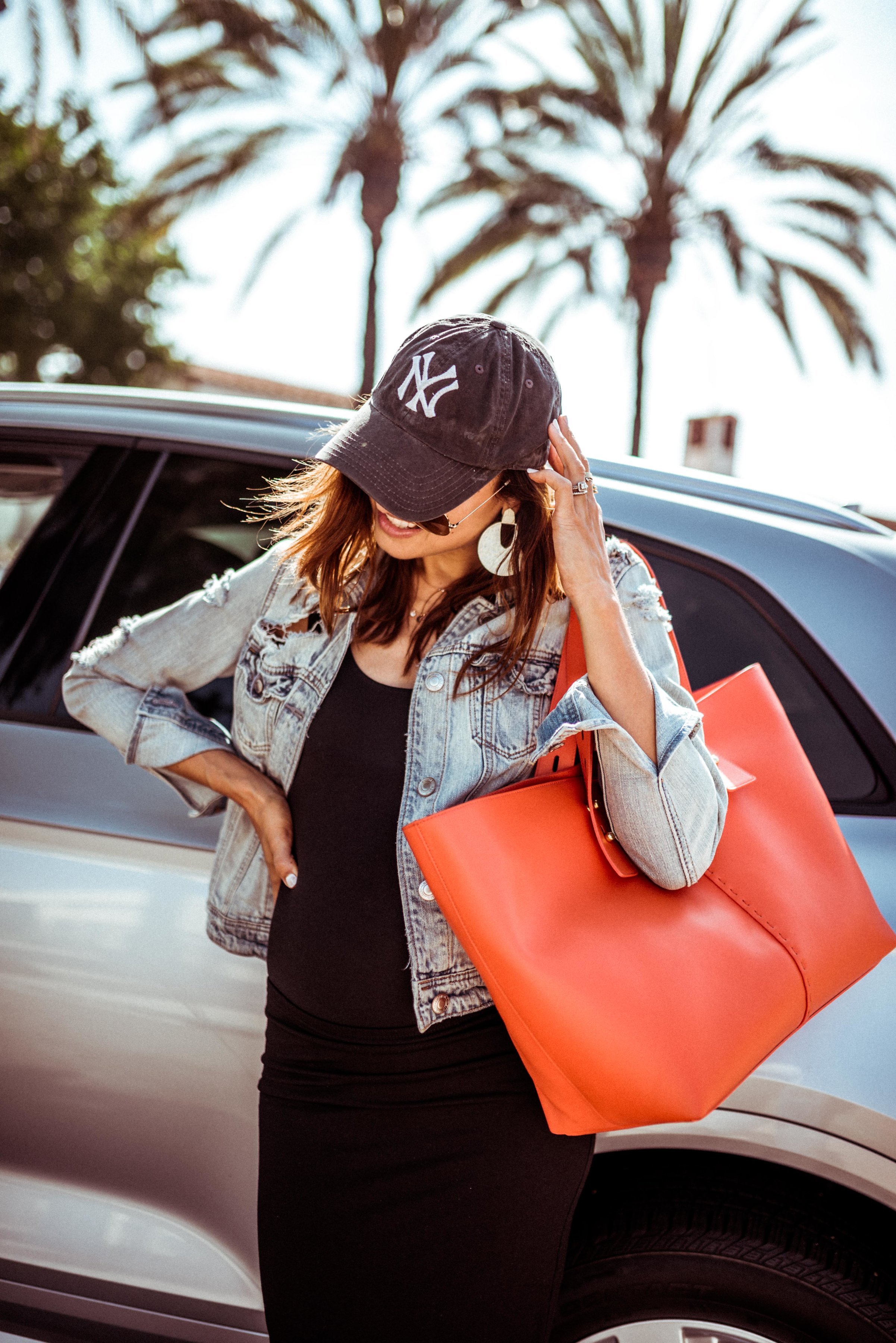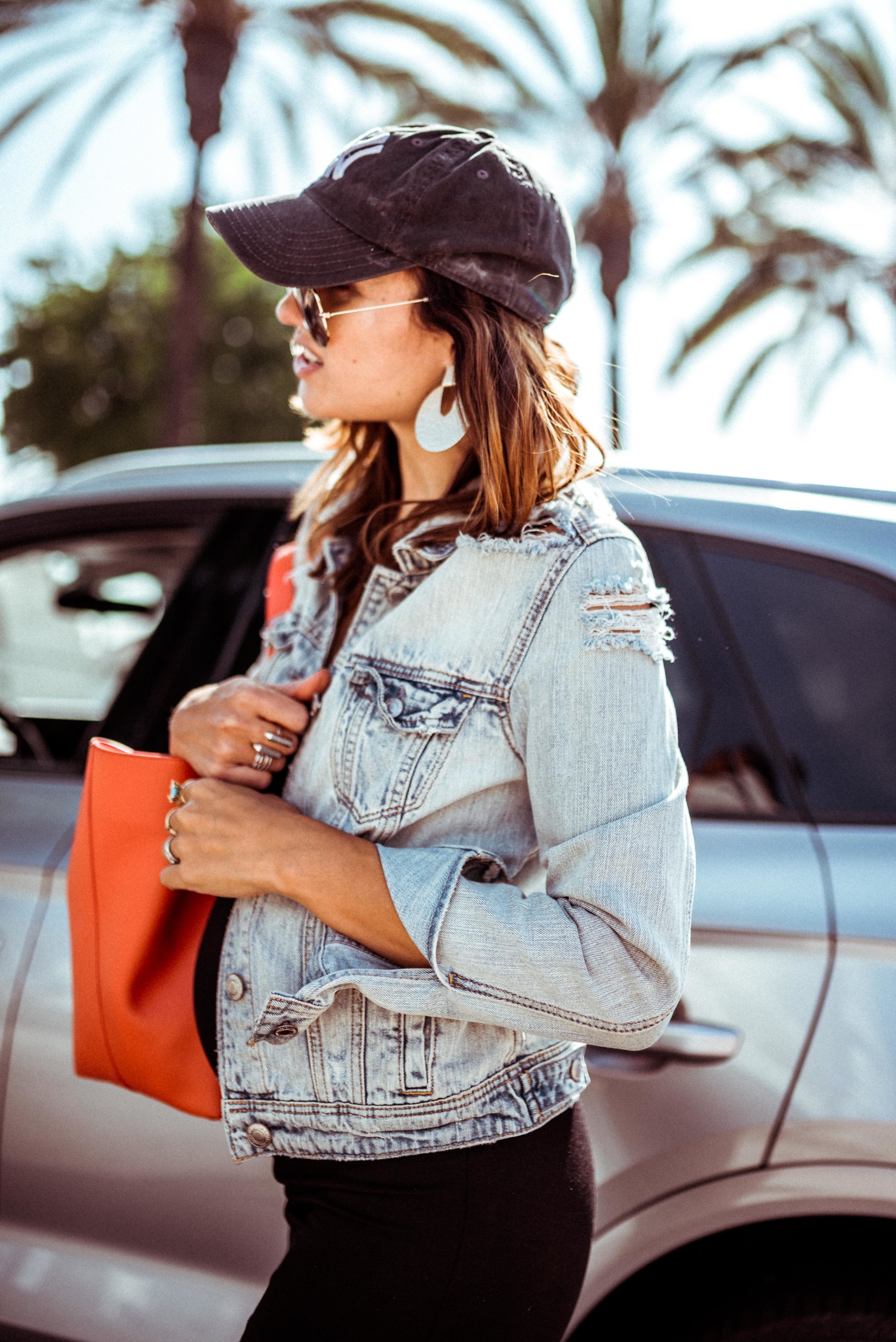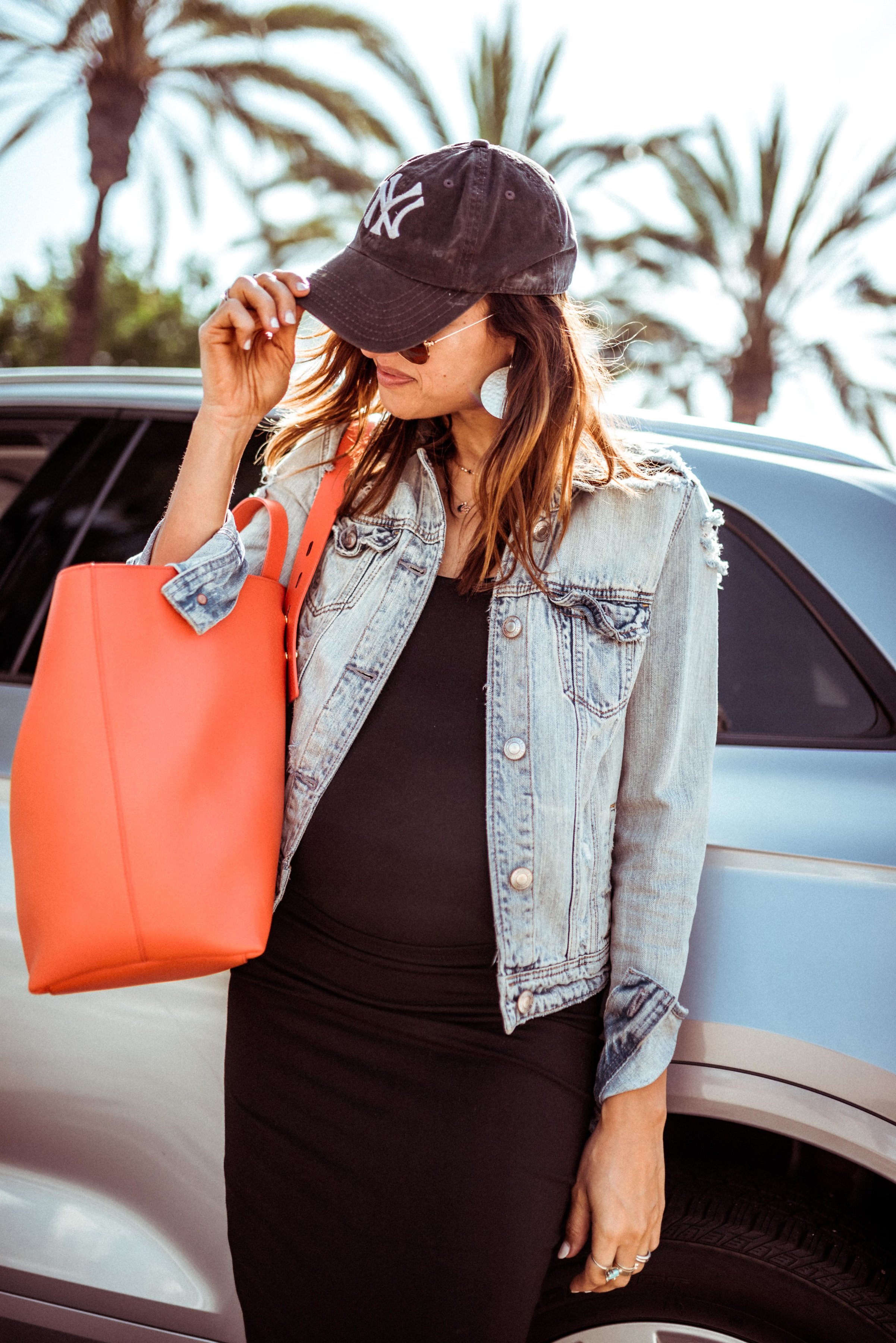 denim jacket and similar // dress and a maternity version // bag // earrings // baseball hat // sunglasses // sneakers and similar (size up)

I'm not a fan of complicated outfits, so I steer clear of them with tried and true basics like a black maxi, denim jacket and sneakers. This month, I have 3 doctor appointments, soccer camp, what feels like a gazillion trips up to Lake Arrowhead mountain to work on our A Frame renovation, etc. So spare time isn't on my list. Here's a short list of cute denim jackets to help you transition from Spring to Summer and that much anticipated summer vacation. How's your week looking?
xx
Shalice
1. RECONSTRUCTED I also like this ONE for $105 styled with a graphic tee and white jeans
2. DISTRESSED
3. CLASSIC
4. BLEACHED Love it worn with white jeans 
5. BAGGY – love this one with so much character

As always, my shop page is open 24/7 to get a peek on what I'm craving
And follow me on the LiketoKnow.it App to shop my outfits directly from your phone!