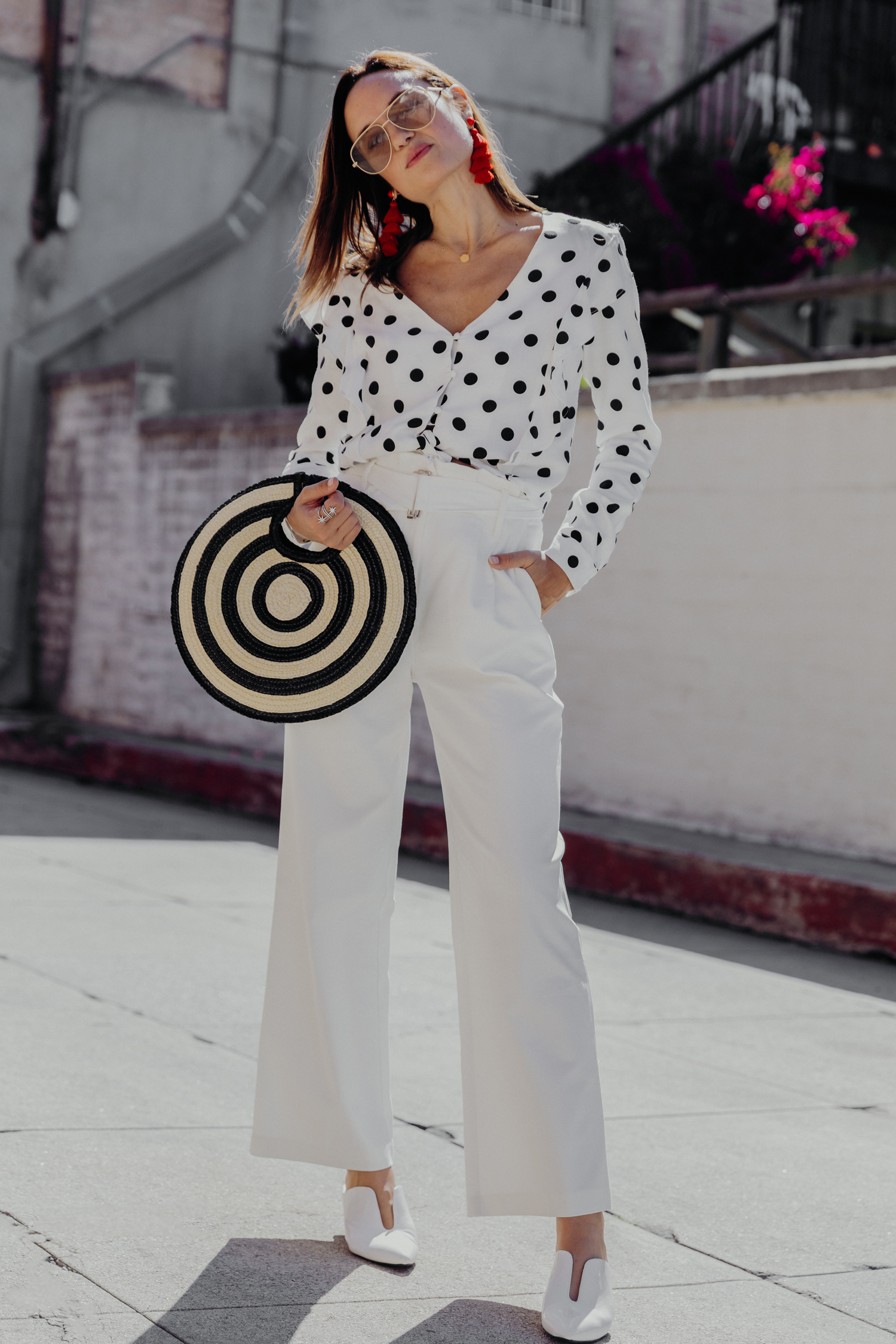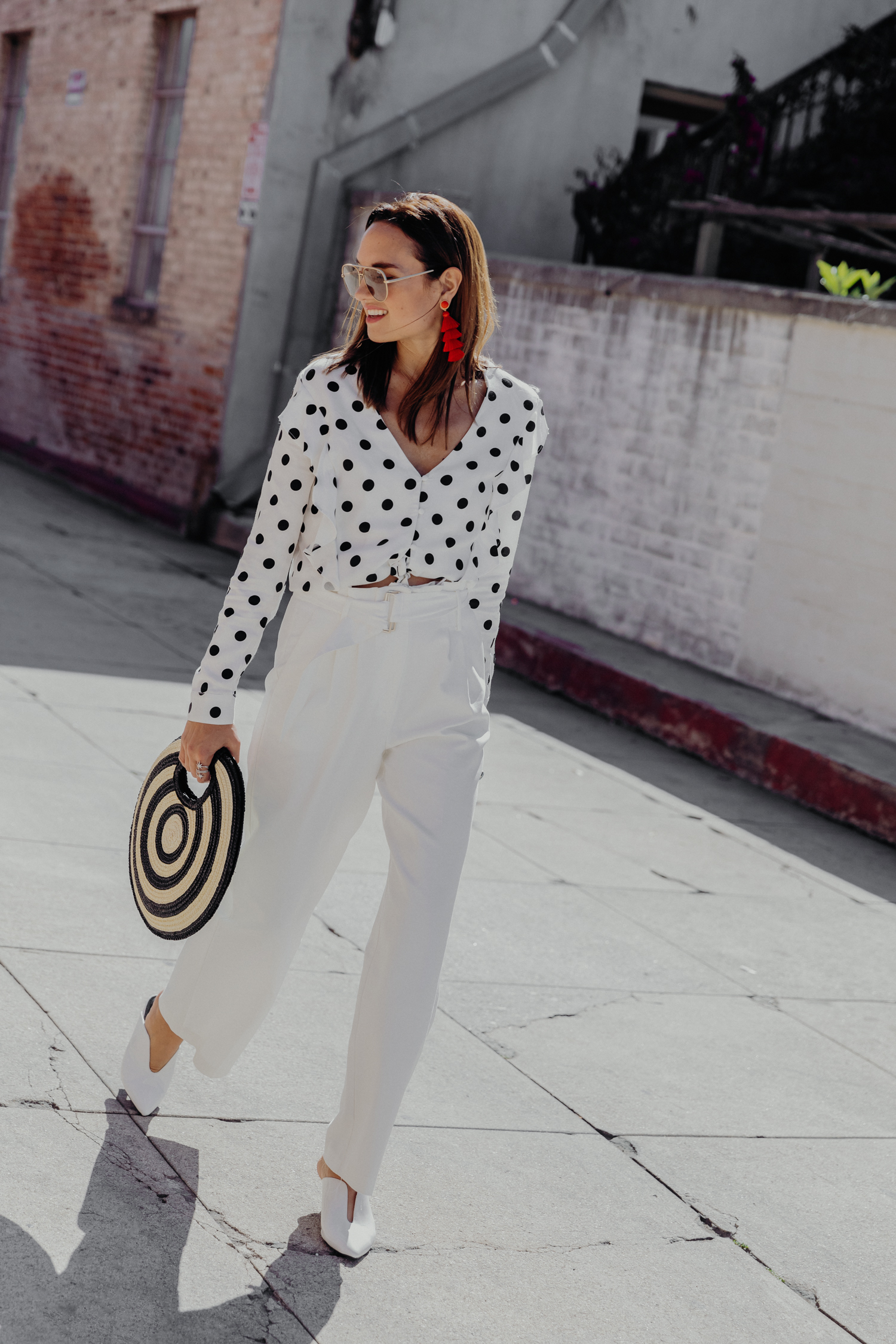 Spring is the time of year when I like to start taking a few fashion risks. I'll step outside my regular comfort zone and mom uniform and try to incorporate new trends or a bold pattern. Right now, that pattern is polka dots. I definitely think there's a way to embrace a fun polka dot outfit, but also keep your look sophisticated and stylish. Plus, it just seems like there are so many cute polka dot finds at Nordstrom right now, and because I do so much of my shopping there, I want to embrace it!
For this particular look, I went the chic route with an all-white outfit that's perfect for spring. The paper bag pants fall right in line with the wide-leg trend that you've probably seen everywhere, and can also be worn with so many different tops. Of course, though, because I'm wanting to incorporate polka dots into my life, I chose this adorable long sleeve crop top with a ruffle detail. It adds a little whimsey and is great for brunches or a date night.
My biggest tip for adding polka dots to your style is to mix and match! You can do this pattern-wise, like how I added the round straw bag with the stripe pattern. Or, you can also take something more whimsical like a polka dot top and mix it with extra chic pants and a pretty mule or kitten heel.