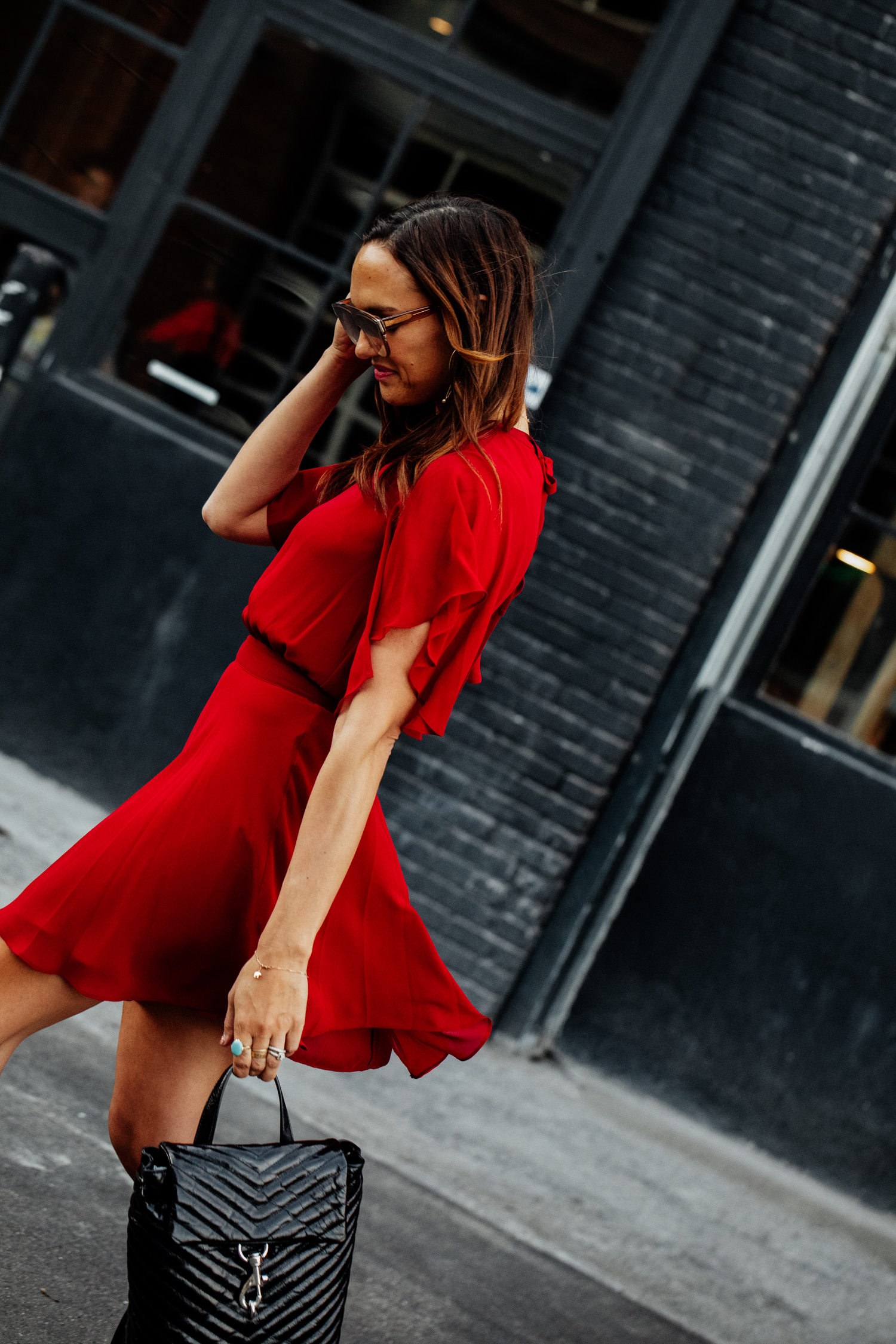 dress (I'm 5'9″ wearing a size 4)// mules  // bag

 No, it's not too soon to think about Valentine's Day. Afterall, it is only 31 days away. I'm the last minute kind of girl, but this year not so much. I found this LRD Little Red Dress at Rebecca Minkoff recently, and fell in love. It's flowy, sports a flattering waistband, a nice length and I love the sleeve detail. I think it would be flattering on petite or tall, a true sign of a good dress.
I'm so grateful for 11 years of marriage, and what better time to celebrate your partner than Valentine's Day? I'm so grateful for Reid's sacrifice for our family. His quiet leadership, patience, and simple kindness bless our family daily. Today, I'm sharing 5 tips for a successful marriage:
1. Make a list of all his positive traits
Marriage is hard. Make it the best it can be
2. Make her HAPPY (hubby's tip for a happy marriage) And hey, this makes me happy 🙂
3. If you're angry, take a breather. Get alone, get a coffee and chat about it later.
Read this post about 10 Ways to Improve your relationship
I'd love to hear from you, what are some of your tips for a healthy and happy marriage? 
See more LITTLE RED DRESSES below: