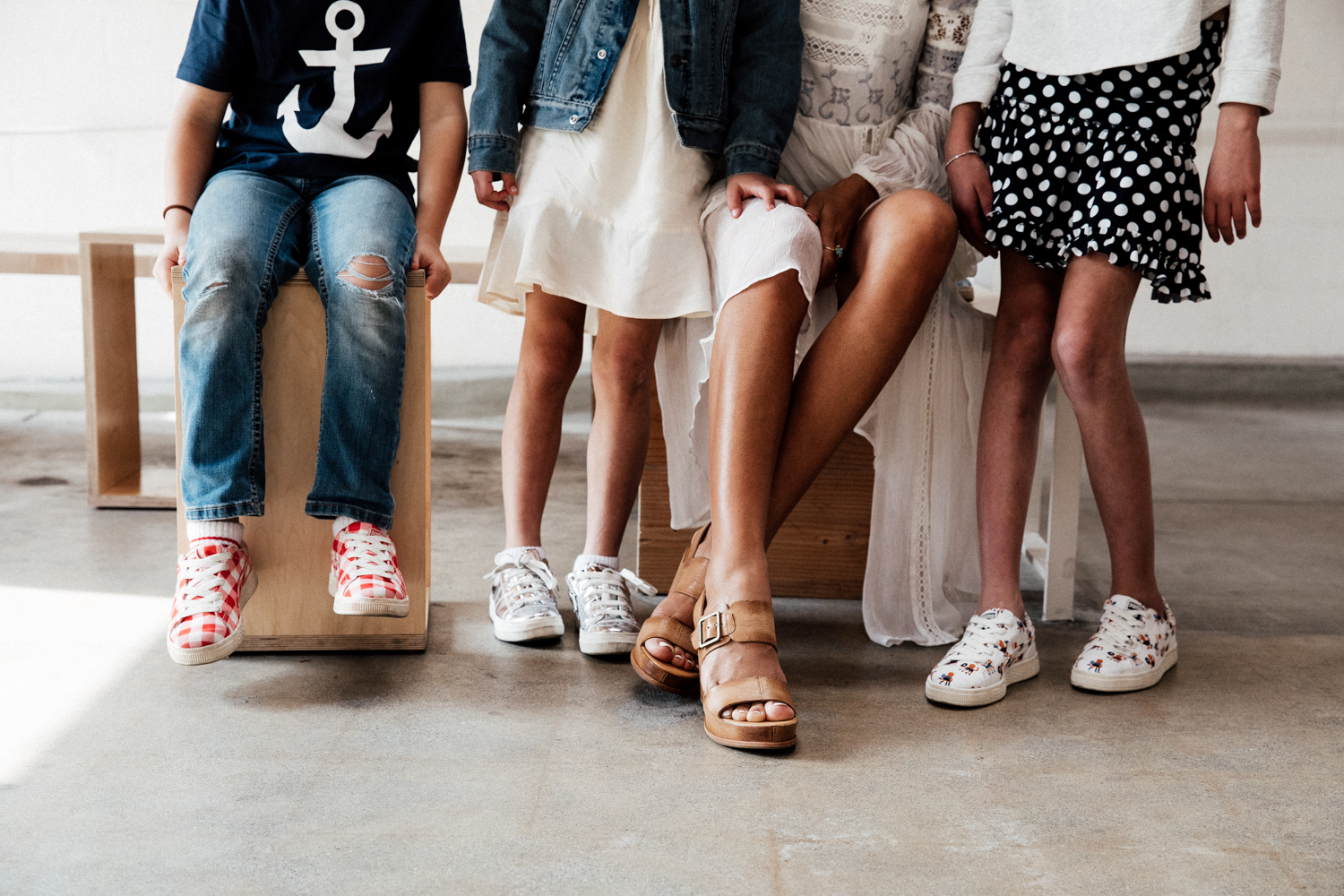 If I'm being honest, it's really difficult to set up and execute individual dates with my children. Especially when you have more than one, the effort to single one out for one-on-one time and find a sitter for the other three and manage it all can be a challenge. Of course it's worth it though, and when it does work out, I value the time so much. I have no idea how, but I was recently able to have one of these dates with my oldest daughter and it just felt so special.
On this particular morning (key time for my kids, as they're happiest in the morning!), we visited a local coffee shop—Maru Coffee—and my 8 year old ordered her usual chocolate croissant and me, a matcha latte. We talked about how she is, I asked her if I could improve anything, and I tried to get her to share her chocolate croissant, keyword—tried! I'm always shocked how a little, and I mean like 20-30 minutes, of face time (the kind without the screen) bears so much fruit. She was noticeably happier throughout the day after she and I had that alone time together. She was heard and we bonded—something that's so important for moms and daughters.
I kept telling her how cute my hat looked on her! I just adore her sporty chic personal style, which is one thing I encourage my children to express. Like today, I picked out the dress she wore, however, she chose the silver shoes, white hat, and you may not see it, but a turquoise necklace. I try and give my kids the opportunity to be creative when they dress instead of controlling all the details. Any seasoned mother would tell you, you pick your battles, right? I continue to encourage her (and all my kids) to express her style in the way she dresses, the sports she chooses, instruments to play, etc. I want her to know that the most important thing is to just always be true to herself.