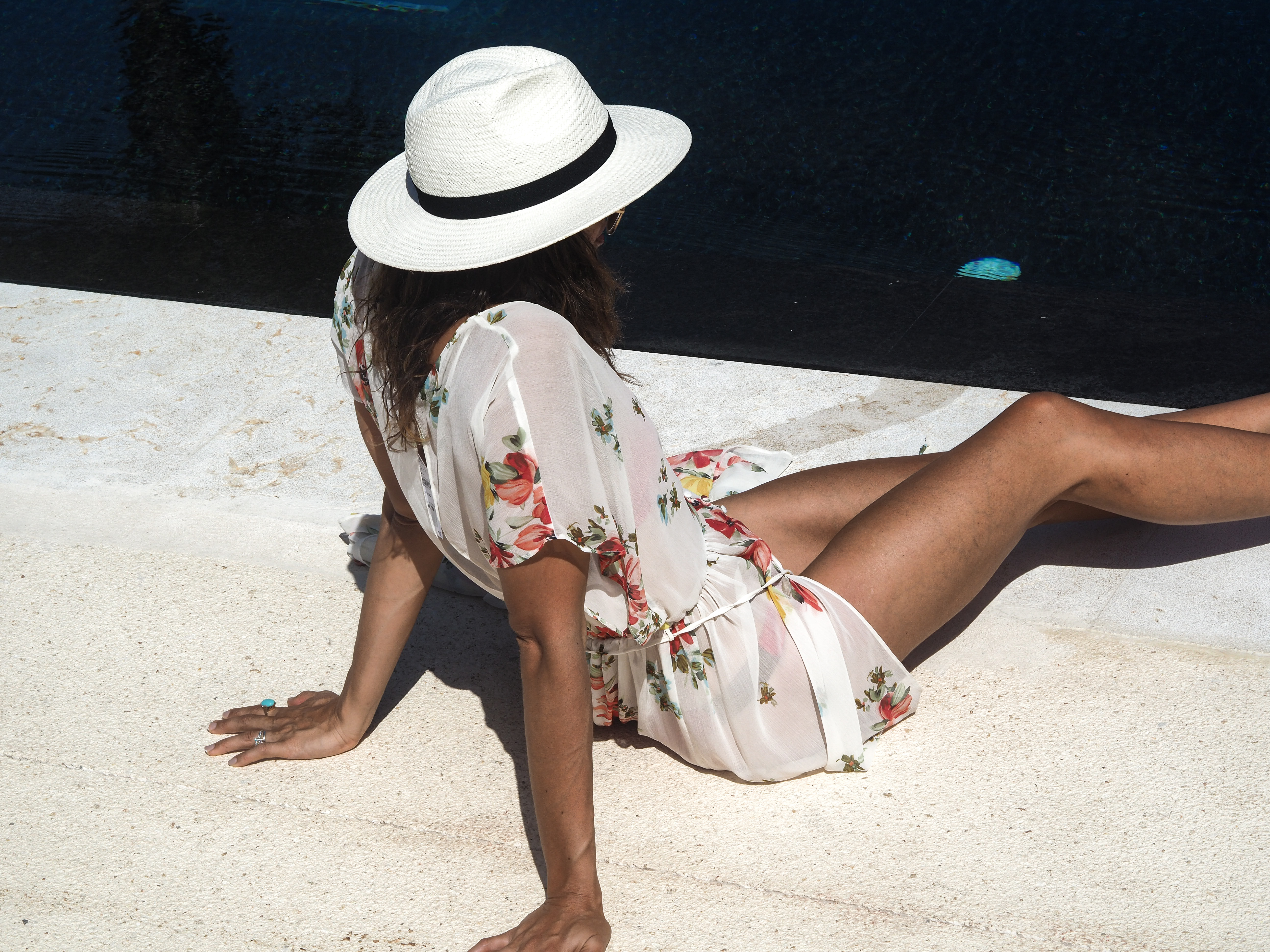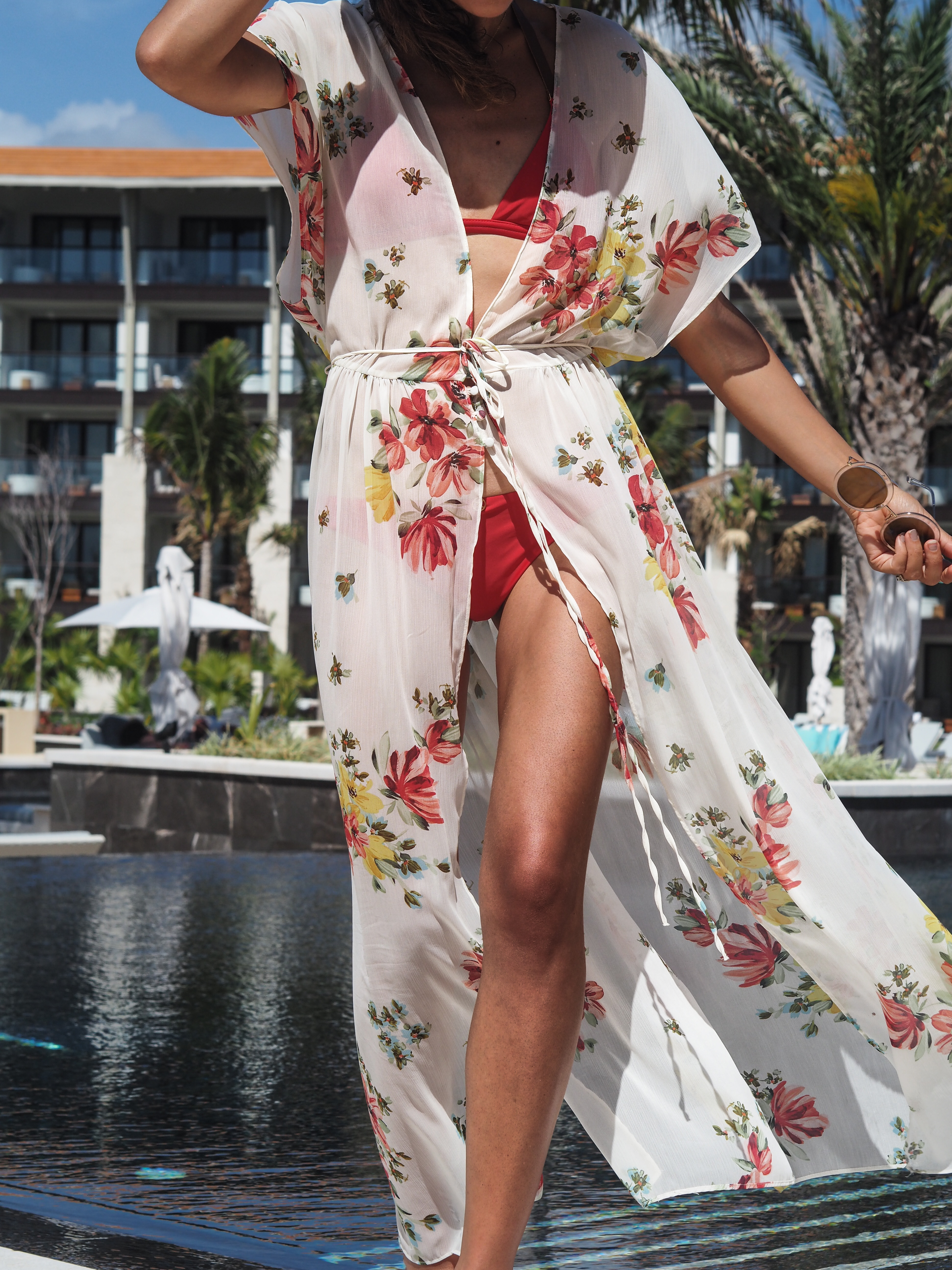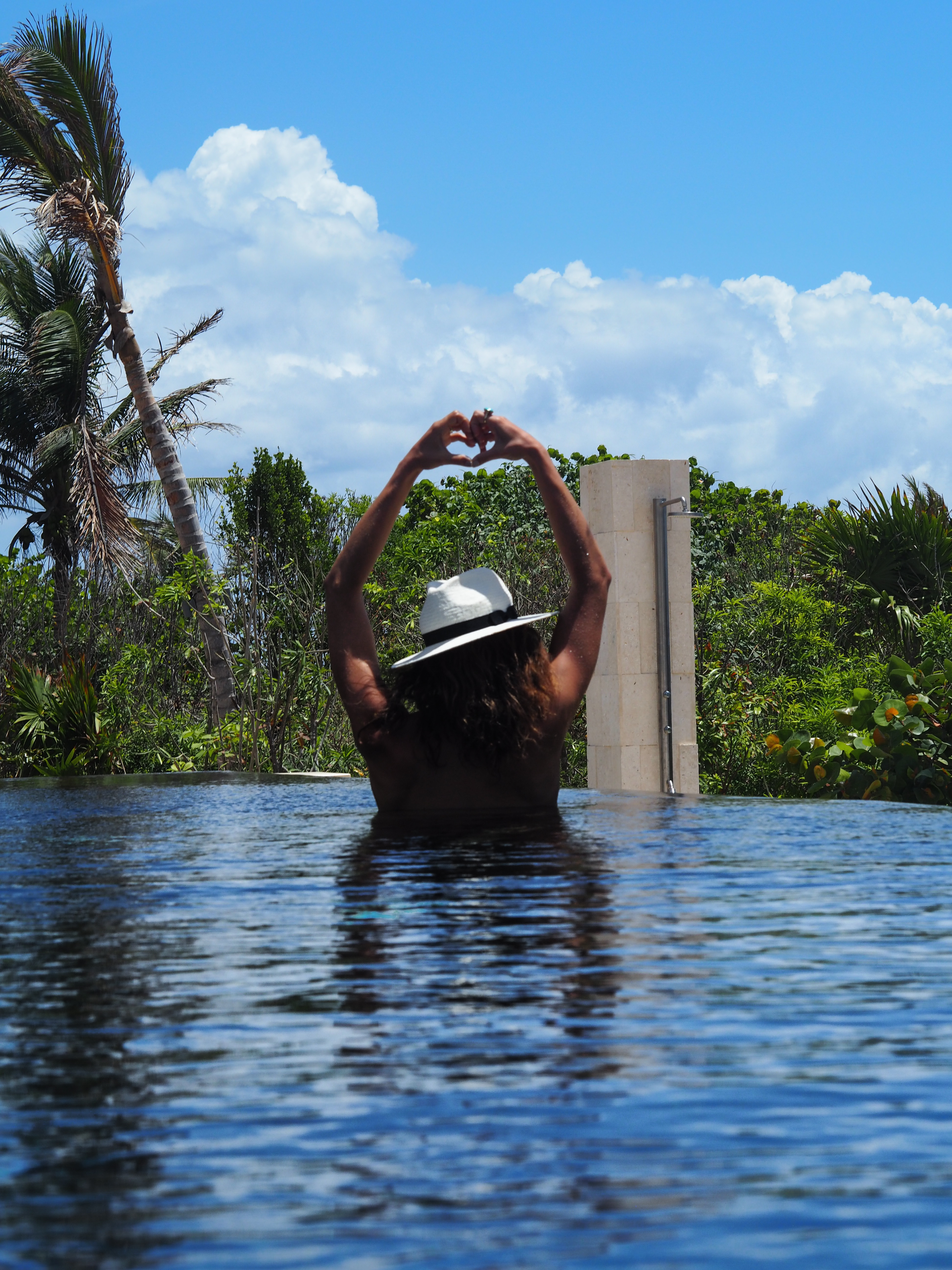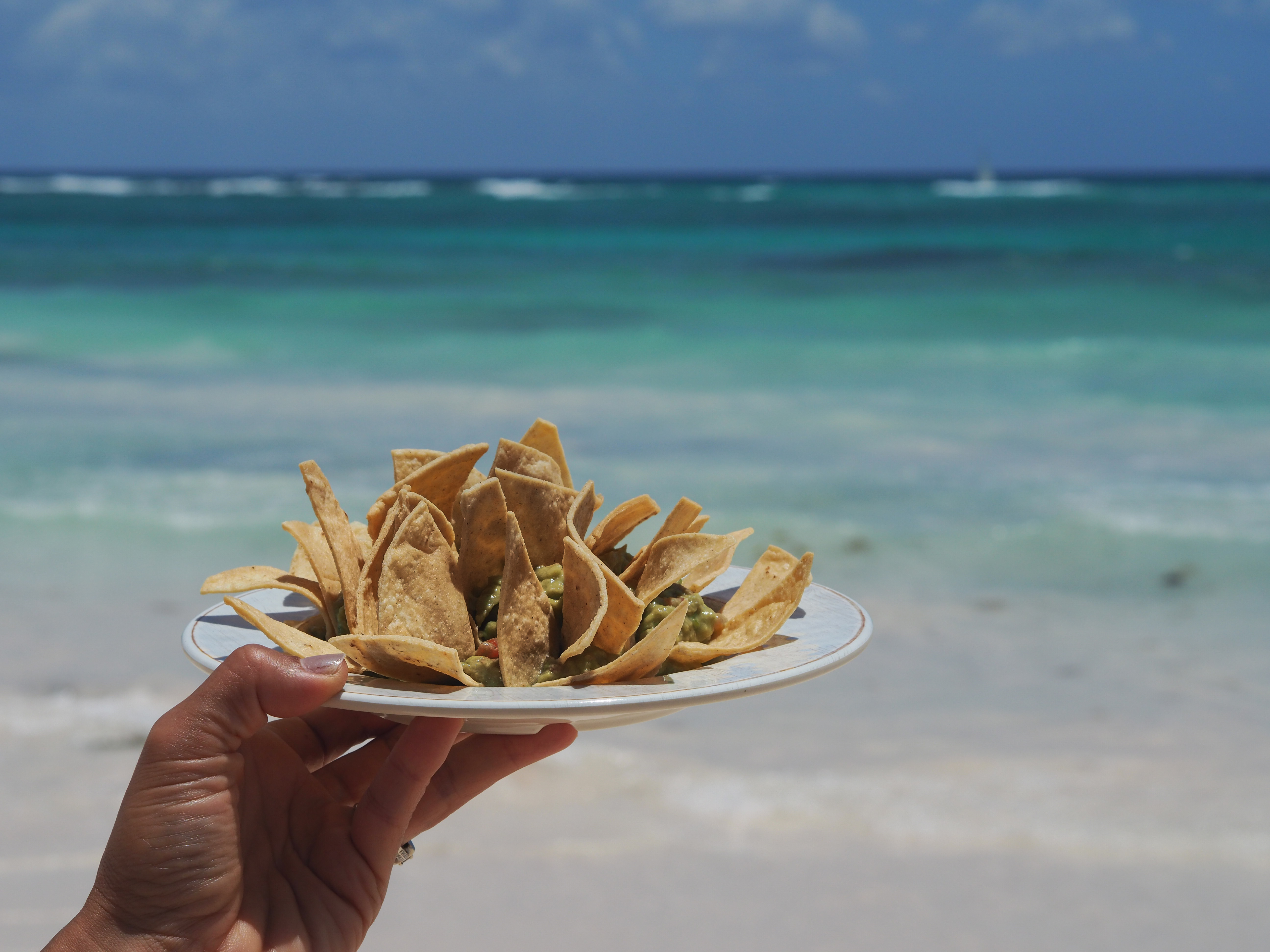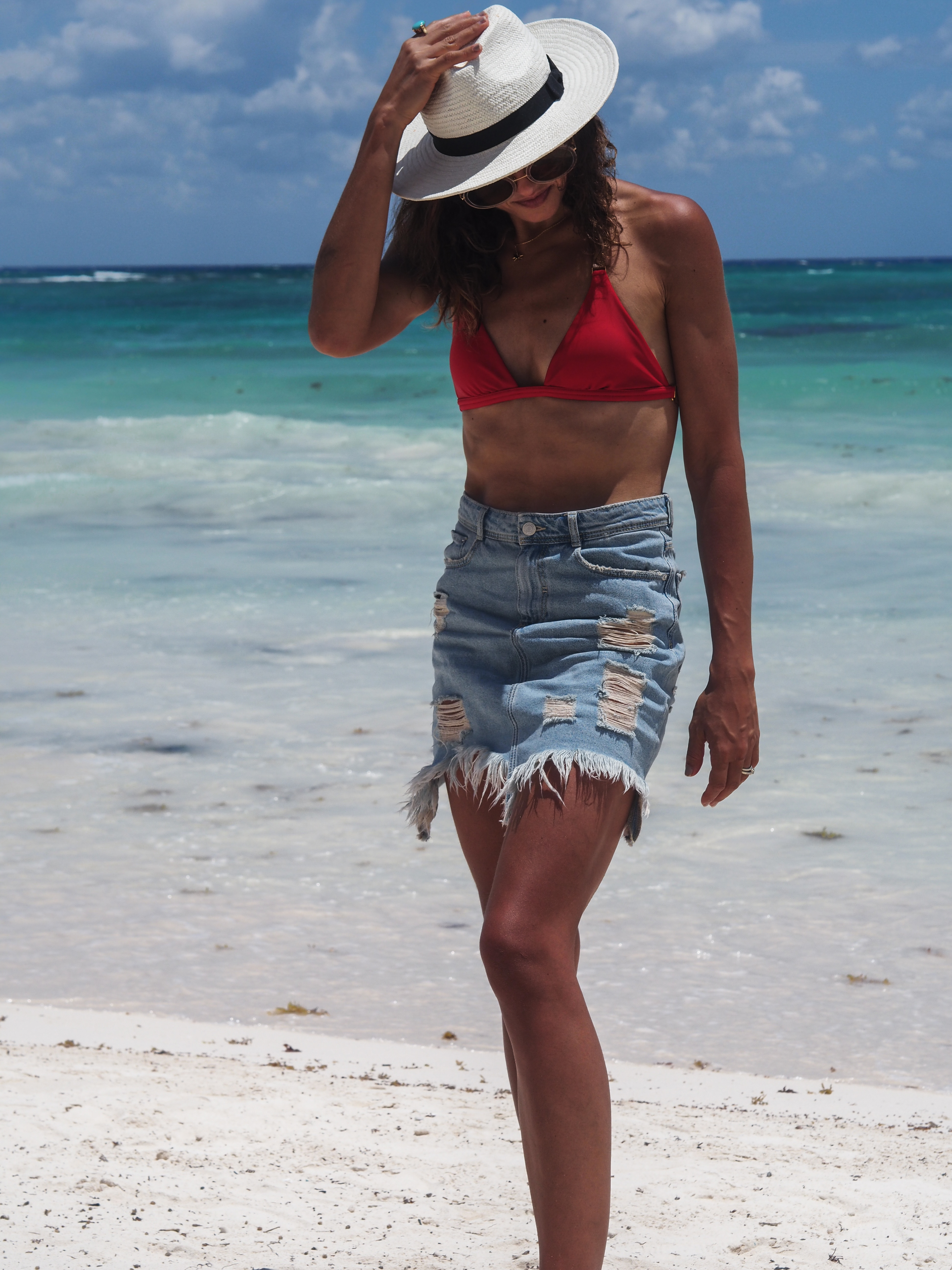 bikini VIX :: skirt ZARA similar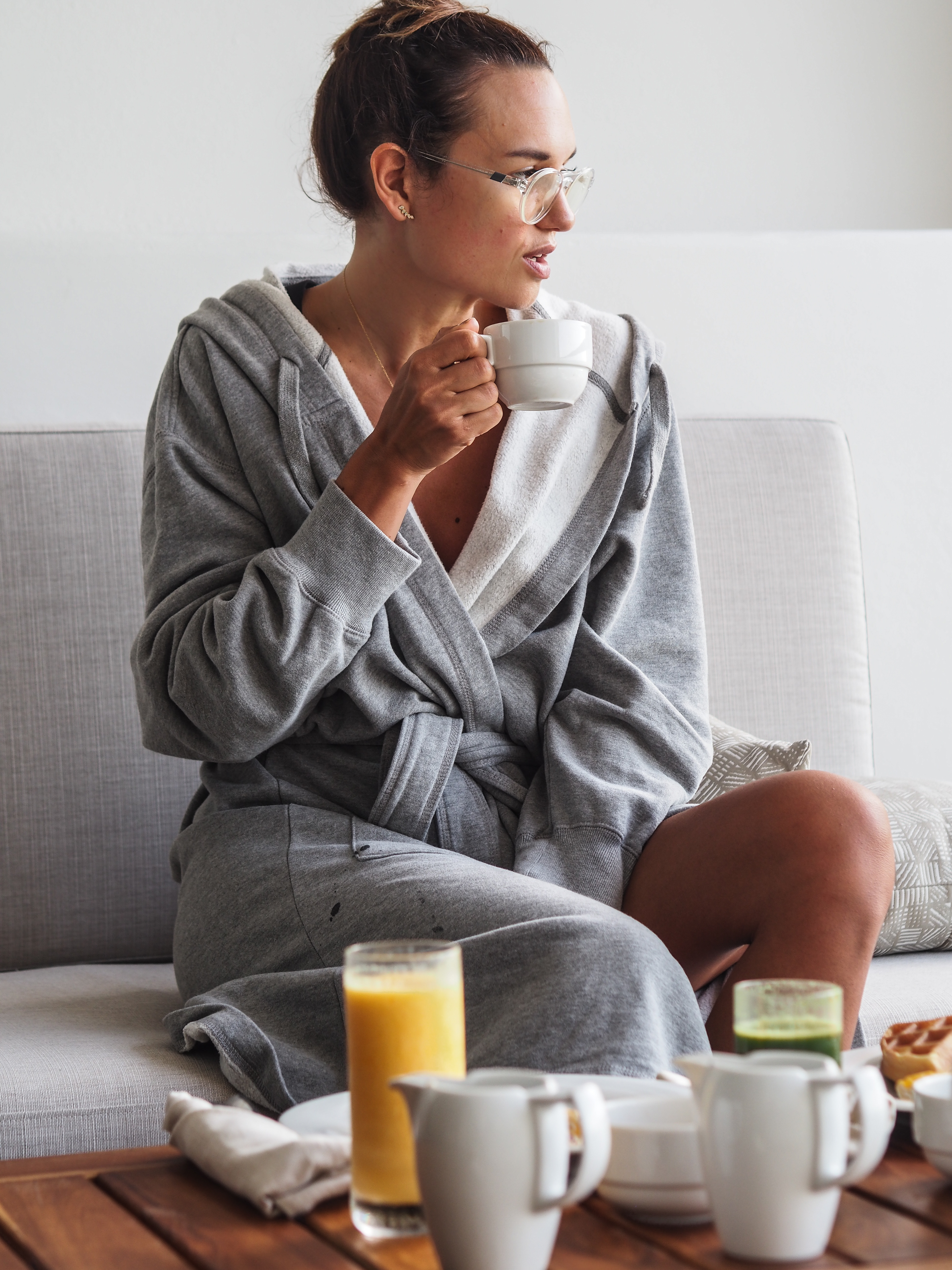 Reid and I celebrated our 10th anniversary in March and what better way to celebrate than escaping away together.  The in-laws flew in to babysit and we said 'Adios' for a few, much needed, nights away.  We jumped on a flight headed to Cancun.  We stayed at the brand new UNICO 20˚87˚ Hotel Riviera Maya an adult only, all-inclusive, Mexican modern hotel.  With pre-vacation adrenalin rushing through our veins, we entered the front hall of the resort where over-sized black Moroccan lanterns hang low from the high ceiling.  A hostess offered us a seat on the chesterfield sofa and a refreshing post-flight ginger drink to sip while we waited to check in.  Instead of the usual check in procedure, we were greeted by our host, who introduced the amenities and then gave us a tour of the property while we headed to our room.  The holistic design of the resort was inspired by modern artisans and Mexican craftsmanship.
We stayed in the Alcoba Ocean Front room with a hydrotherapy tub on the deck that over looked the pool and Gulf of Mexico beyond.  The king size bed was ultimate rest and the sweatshirt like UNICO 20˚87˚ robes were cozy to slip into early mornings to watch the sunrise and eat room service.  Oh, and they even give you two hand-made straw hats to keep the sun off your face.  This was our first all-inclusive vacation and we were both delighted in not having to worry about where to go for dinner. UNICO 20˚87˚ has 4 á la carte fine dining restaurants to choose from on property with Mexican, Italian and Japanese menus.  They also have a small café with espresso and desserts, a specialty bar with personalized drinks, a breakfast and lunch buffet just off the pool deck overlooking the water and of course full menu while lounging by the pool or on the beach.
We realized the ultimate relaxation of an all-inclusive vacation is when the staff at the pool asked us our toughest question.  "Where would you like to lay down today?"  We chose the chairs in the water, facing the beach of course.  On our second day, I received a 90 min full body massage. So relaxing, while Reid hit the gym.  As health nuts, we learned that Café Inez offers smoothies, so afterwards I got a blueberry smoothie and Reid got some kind of cabbage and basil one, which was surprisingly really good.  Especially after plane travel.  We also got to talk to another couple sitting next to us from Toronto who happened to be leaving that morning and totally jealous of our smoothie discovery.  Now you know!
Our last night of our 4-night stay came quickly and was spent with more eating, more coffee and one last stroll on the beach at sunrise.  Our only regret was that we didn't do one of the excursions they offer.  Next time! 
5 Suggestions for your stay at UNICO:
1)             Keep the immigration form in your passport for return home.
2)             Try each of the restaurant choices and order items you usually wouldn't order in a restaurant.
3)             Don't miss the sunrise.  We are so used to sunsets on the Pacific side that we missed a couple sunrises over the water.  Definitely worth the golden hour
4)             The hotel  will run your bath for you whatever time you request.  Take advantage of that service!
5)             There are major discounts on the salon and spa treatments.  Part of the Unlimited Inclusion, you only pay 20% of the full price on select salon, spa, excursions and Unlimited Golf. Which meant a manicure cost $6.  Definitely a service worth using. And the ultimate question, would we go again? In a heartbeat.
Thank you UNICO Riviera Maya for sponsoring this post!