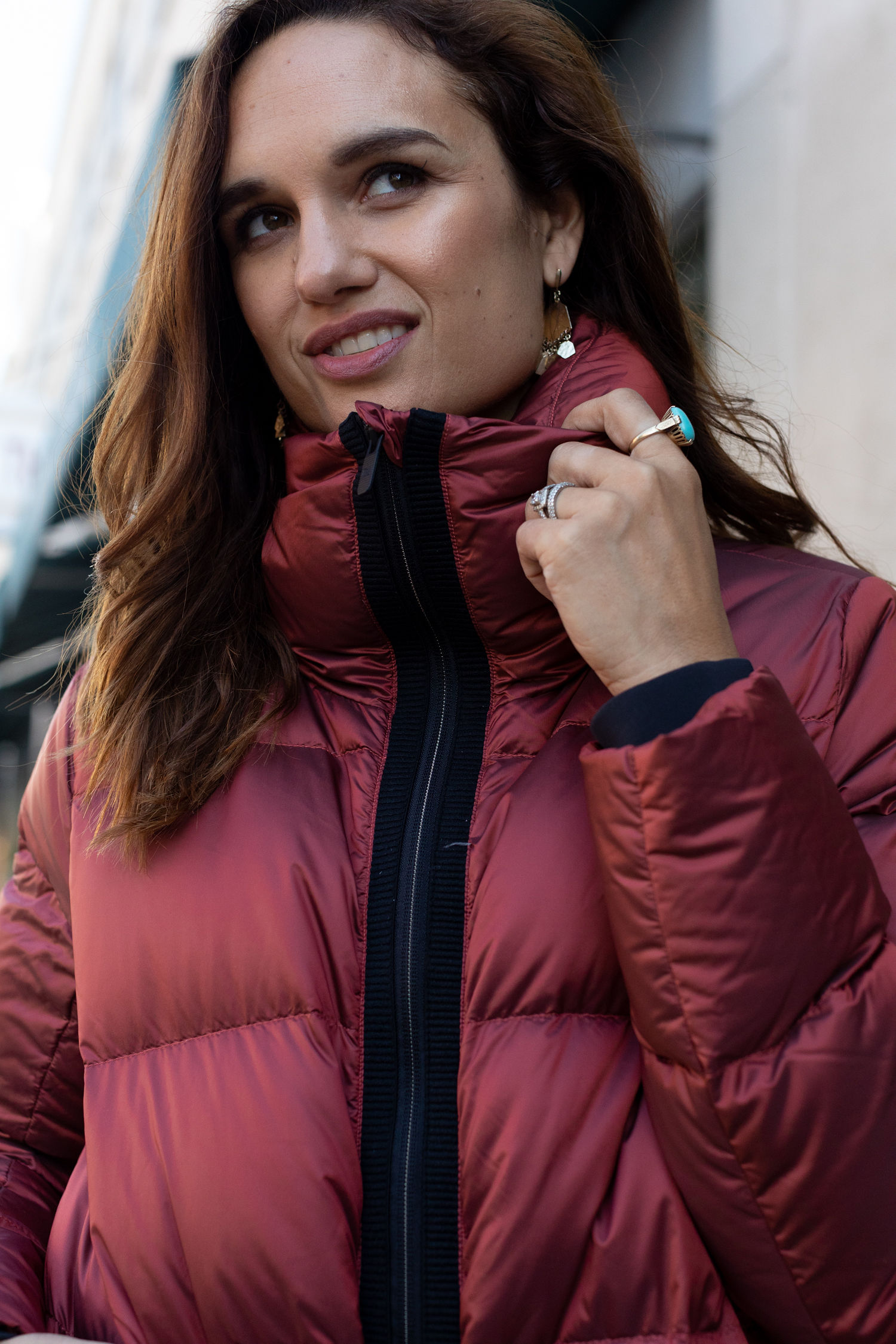 Cloudscape jacket in sz 8 in sunset orange // Align pants in polar shift emboss sz 6// Run times bra // Boyfriend tee in sz 4// Water bottle (this really keeps beverages cold and hot!)
Drink water! Add lemon, ice or vitamin c packets if water bores you. The benefits to drinking water for your health are many! It lubricates your joints, flushes body waste, helps maintain blood pressure, and boosts skin health and beauty to name a few. Try THIS HOT/COLD THERMOS to keep your drinks yummy!
Add veggies to your diet. We like kale chips! Turn off your favorite show and get active. You can average 8 calories burned a minute of doing sets of mountain climbers. Go!
Eat fewer snacks and healthier ones. Throw out the pop and potato chips and swap them for the following: almonds, kale chips, hummus and pita chips, and kind bars (5 grams of sugar). I promise you you will feel better after doing these things!
Try a facial spray to calm skin with natural botanicals and hydration throughout the day.
Now, it's your turn, what are some of your tips?