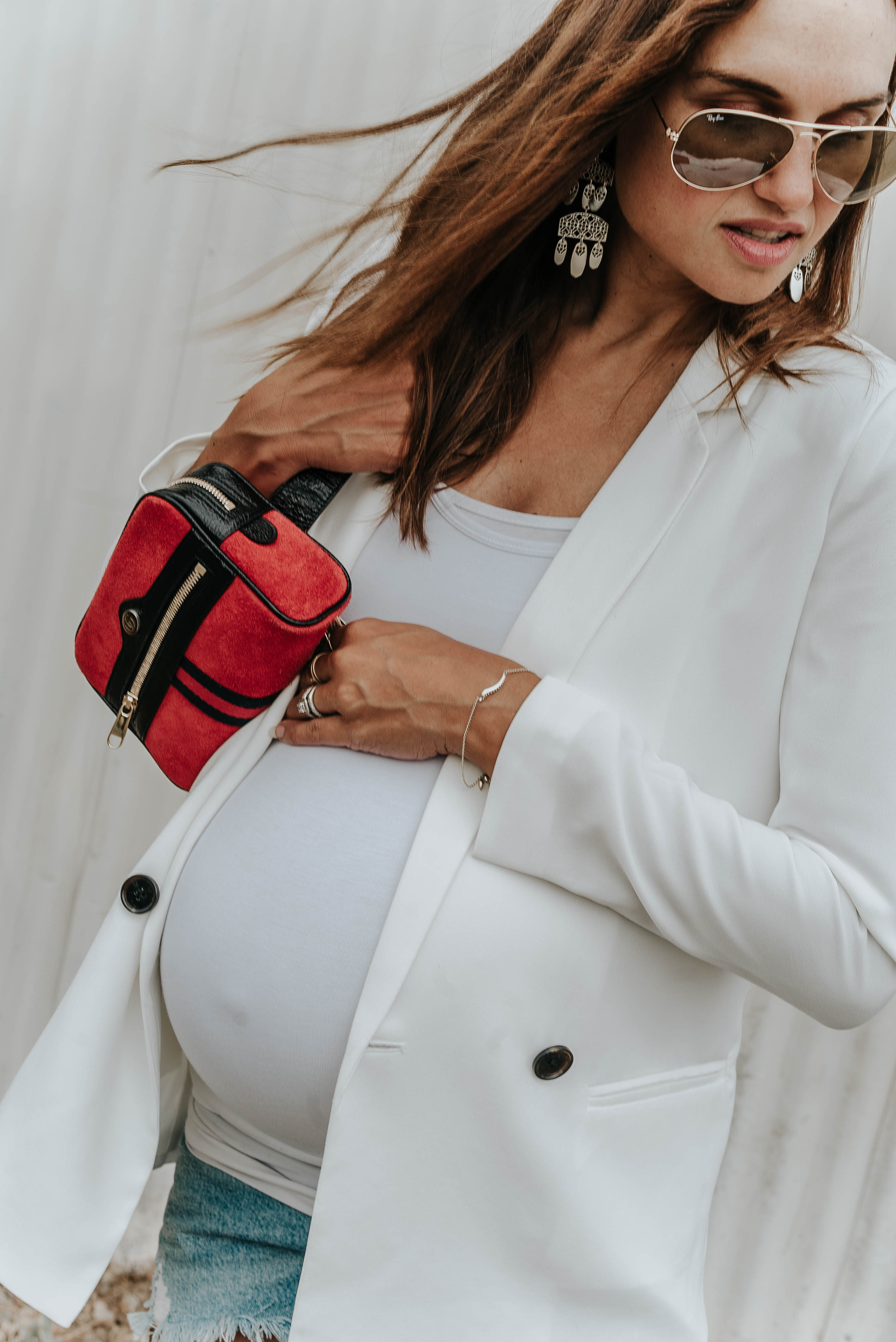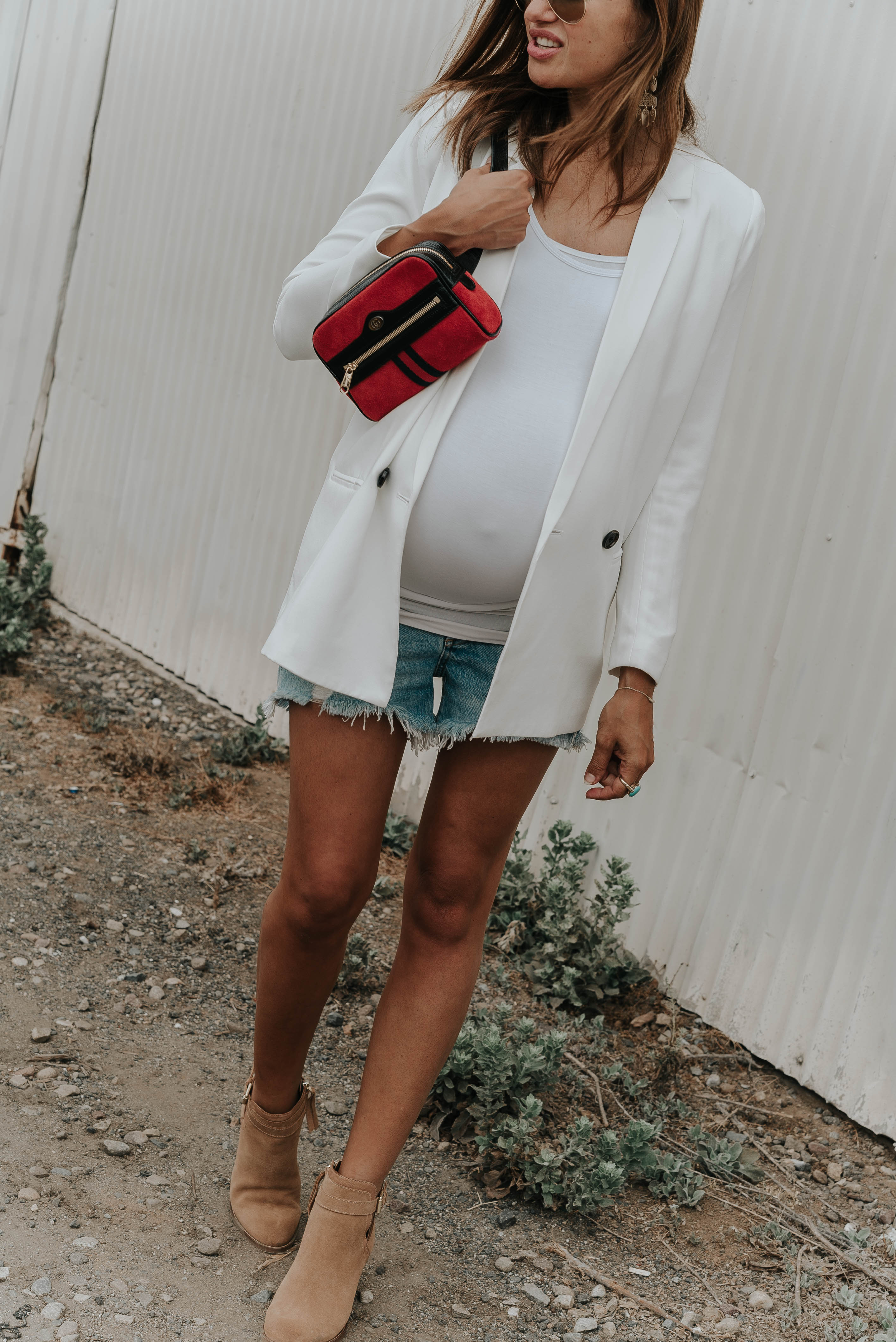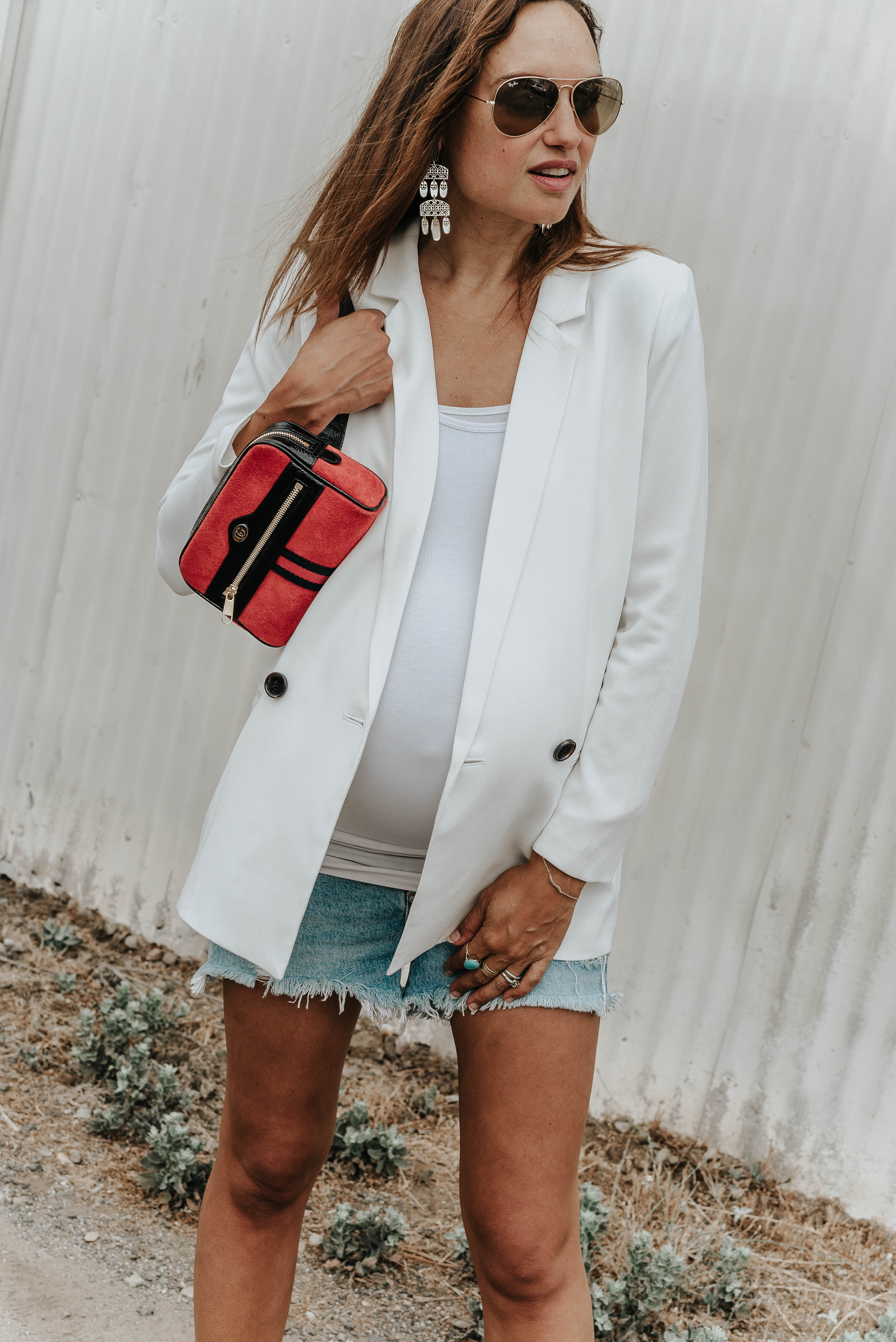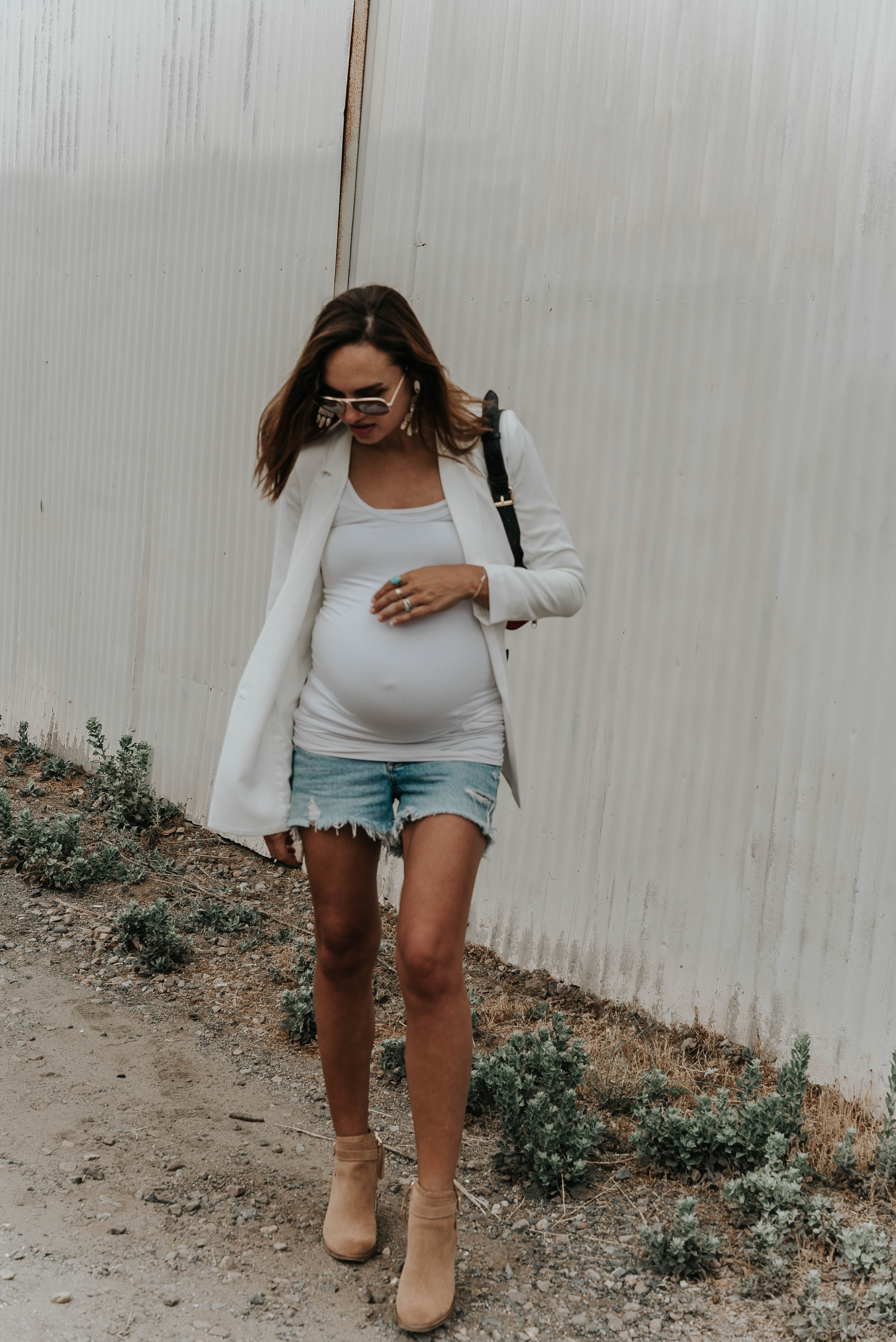 1.  Oversize blazer (I'm wearing a small)
2. White tank (get it in black too!)
3. Distressed denim shorts (I'm wearing a size 27)
4. White Bella Band (I have in both black and white!)
5. Tan Booties in caramel suede (they're 40% off!) 
I'm also wearing the following: Aviator sunglasses // Belt bag // Drop earrings 
Nordstrom always seems to nail it. I was looking for an oversize blazer over jeans, and distressed shorts and I found it all online at Nordstrom.com! I was so excited to share it with you. Also, if you're on the lookout for denim shorts that are a good mom length, these are it! As for the white blazer, I got a small and it fits perfectly over the bum. So flattering. As a disclaimer, with 4 kids and a 36 week belly, I'm no stranger to stains. To be honest, I usually bring a tide stick with me. If you're as crazy about oversize blazers as I am, this plaid one is equally stunning. Speaking of belly, try this bella band if you're pregnant and wanting to still wear your pre-pregnancy jeans by covering this clever band over your denim zipper. Genius!
More Plaid blazers 

While in Lake Arrowhead last weekend, I wore this blazer over this dress and got tons of compliments. And yes, if you're wondering, I'm wearing all the white after labor day. No rules ladies. Wear what you like, and if you want to feel EXTRA in white, use this self tanner.
Happy September!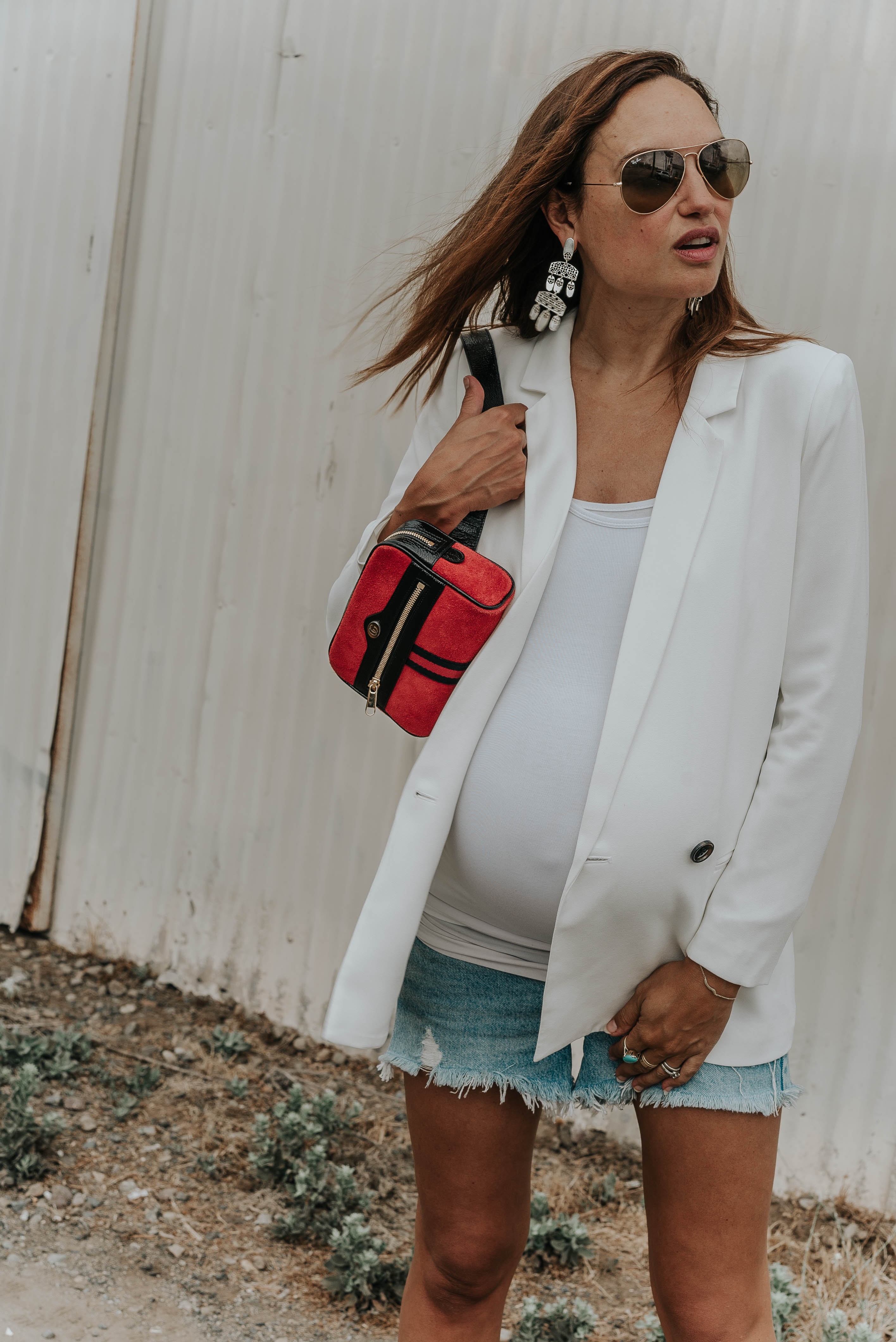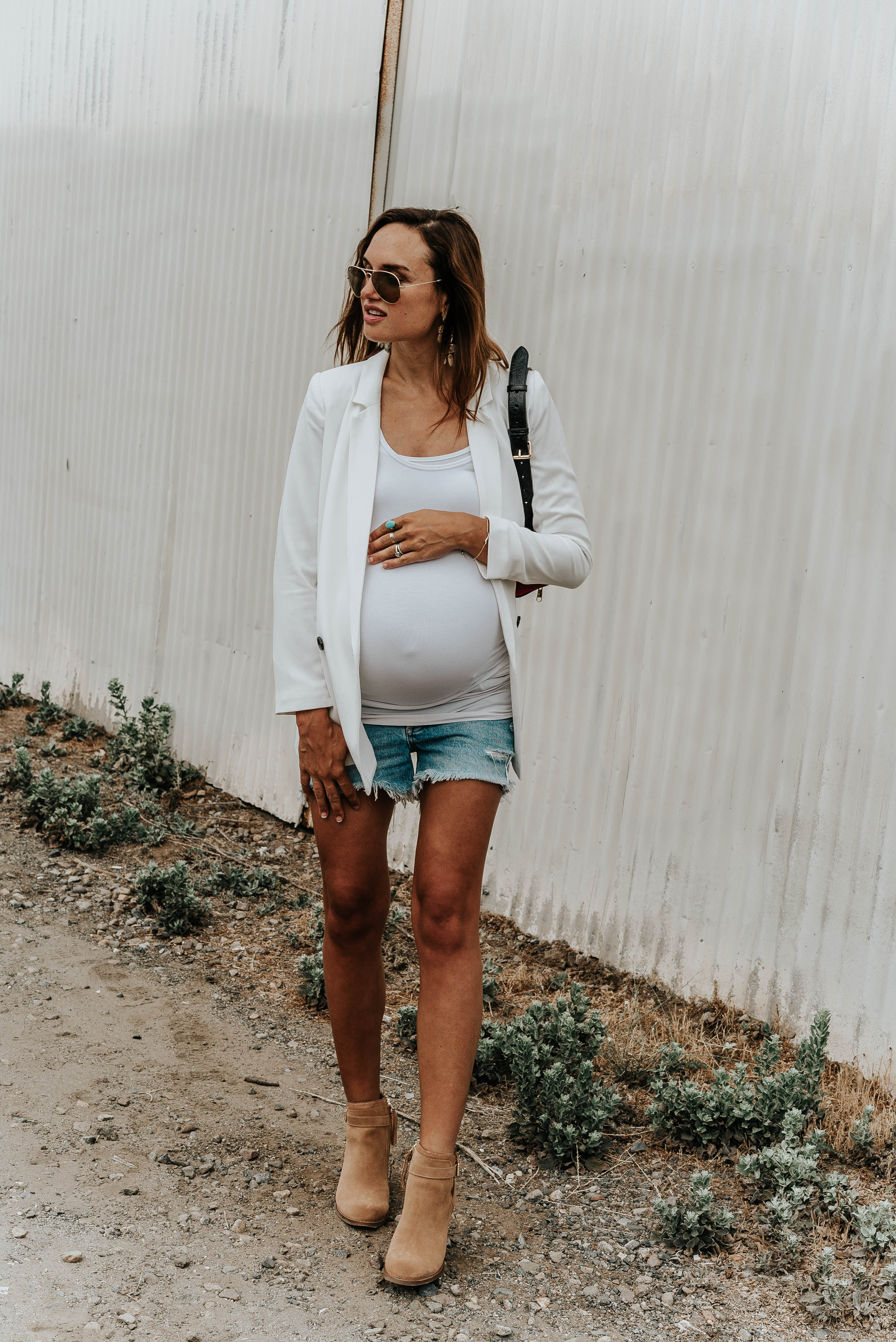 Thank you Nordstrom for sponsoring this post!