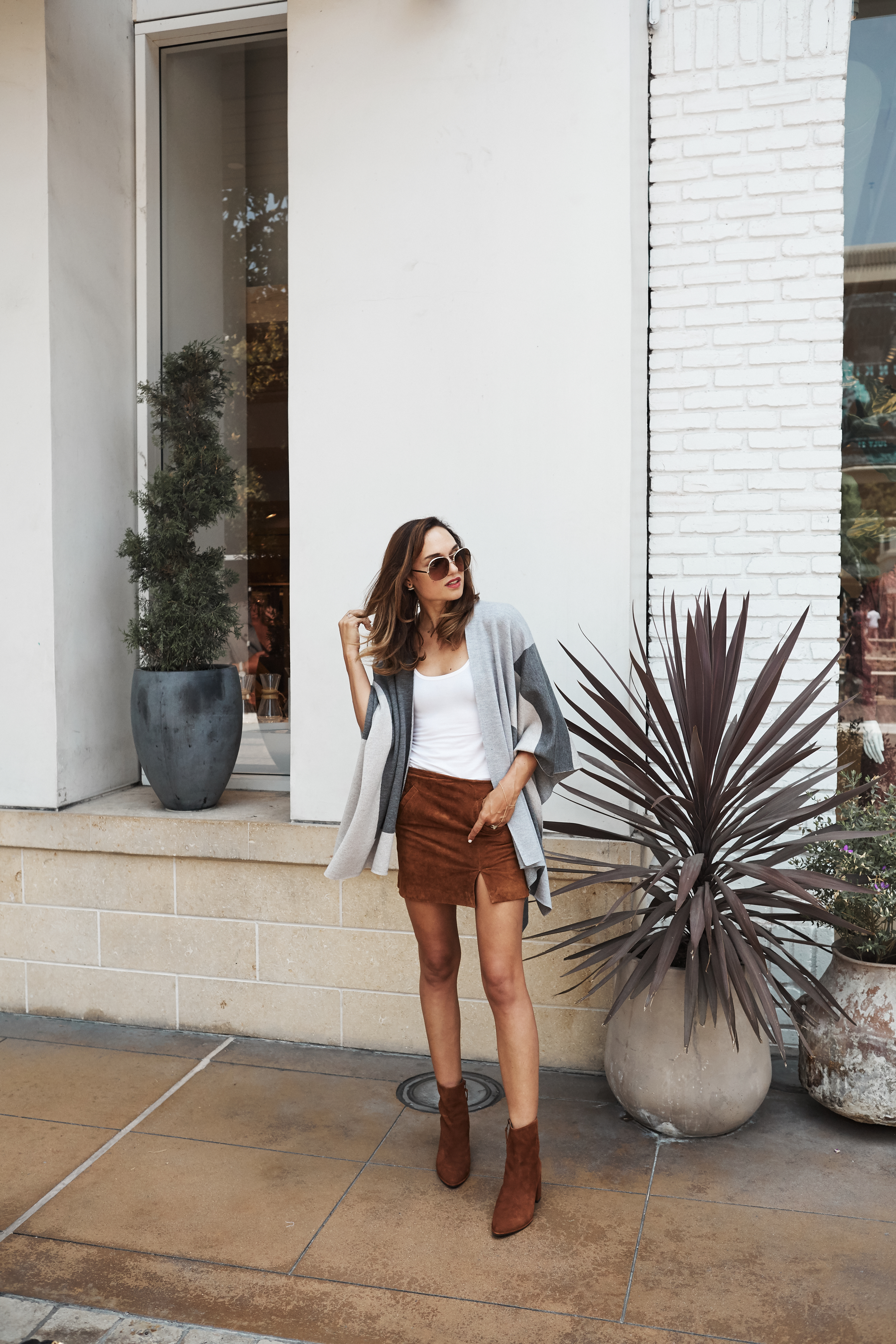 Jeans

Don't miss this sale without buying a pair of jeans. Here are some of my favorites!
Sweaters

I'm always surprised how much wear I get out of a good sweater in the summer and how well it transitions into fall. You can't go wrong with a tank, sweater and jeans. Ever.
Tops 

I personally love an interesting tops, because they look great with jeans and that's all I wear. This bodysuit is uber flattering great under a skirt or jeans.
Shoes

As a stylist, I always encourage my clients to invest in "investment buys." Well made shoes fit into that catagory such as Rag & Bone and Stuart Weitzman.
Skirts

I love pairing over the knee boots with skirts for fall. A good suede or leather skirt goes a long way.
Dresses

A love that a dress is one and done and paired easily with a wrap sandal, booties or a pump.
Handbags & Accessories

How cute is this stripe bag? I want to bring it to the farmer's market tomorrow! 
Beauty

Most of these things I already have – so I highly recommend! I'm trying Neulash for the first time as my friend told me its amazing. With so many beauty exclusives this year, it's a great time to try a new brand or gift a friend.
Home

From sheets to bar carts to a copper poly pillowcase. The pillowcase I've heard great things about, these candles make great hostess gifts and I tend to buy sheets a couple times a year, always a plus when its on sale!
Jackets

It may be 91 degrees out, but if you buy now, you'll thank yourself later. It's a great time to stock up on a new Fall/Winter jacket.
What I'm Wearing

merino wool wrap EILEEN FISHER :: booties STUART WEITZMAN :: suede skirt BLANK NYC :: tank TWENTY and SIMILAR :: sunnies CHLOÈ