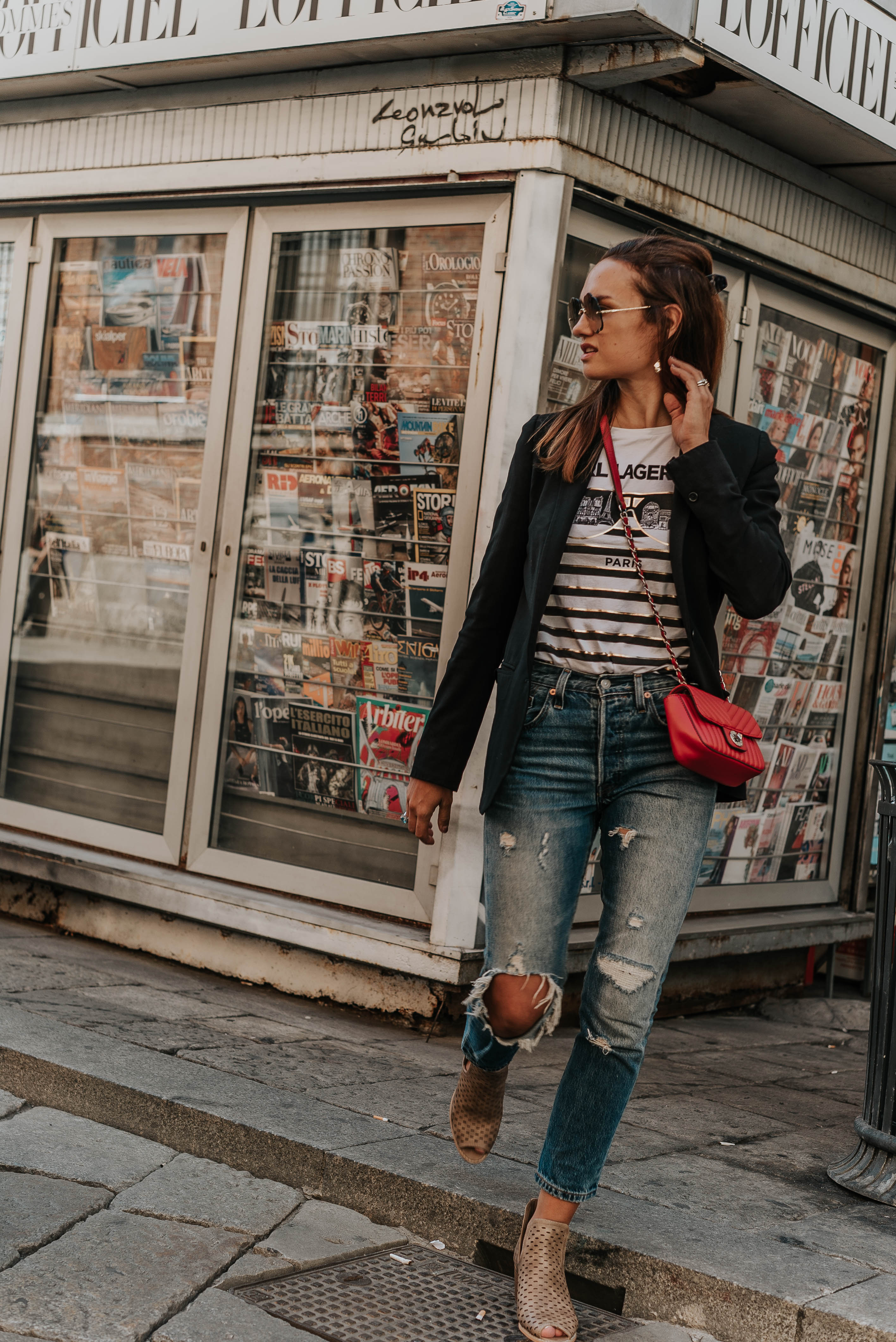 Karl Tee // Red Bag // Levi's Jeans similar I also like these // Booties (shown in taupe) // Blazer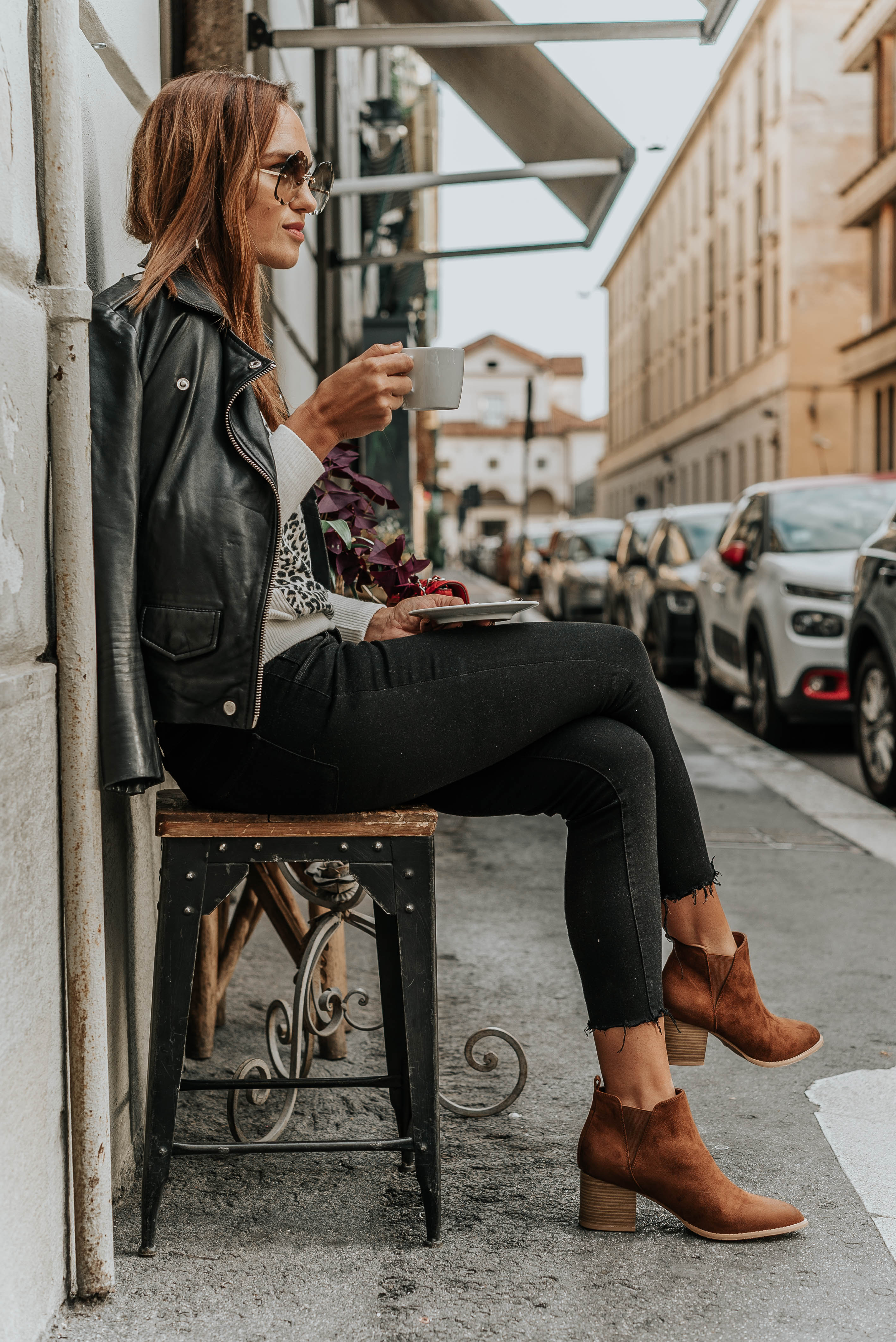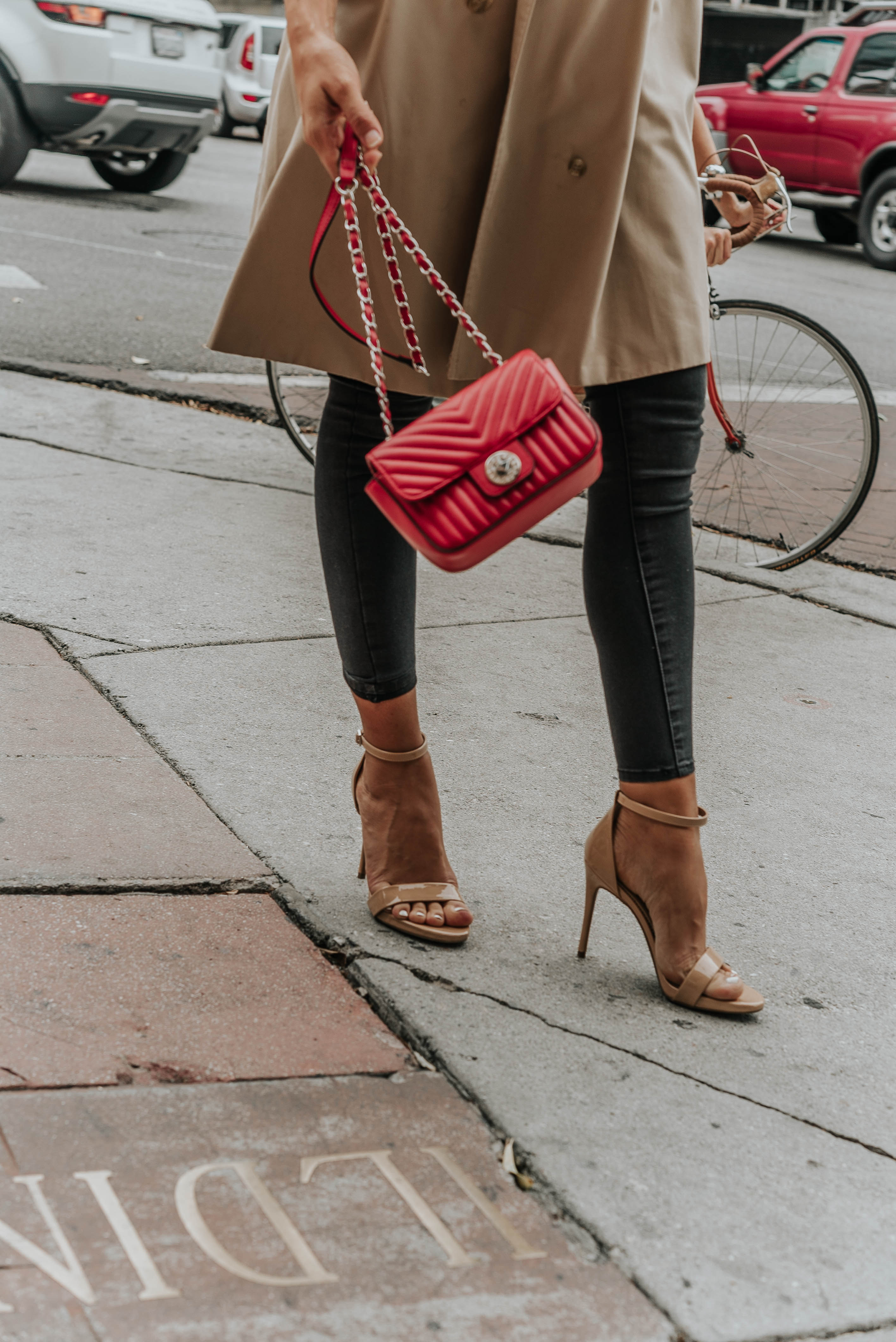 Tee shirt // Jeans // Trench coat // Red bag // Ankle Sandals

Red bag // Sweatshirt // Leather Jacket // Boots // Jeans

Walking around Milan was so much fun last week, but cappuccino's for breakfast was probably the highlight. While hanging out at our nearby caffe, I styled 3 looks with shoes I ordered from Walmart! I found two booties and a slinky ankle strap sandals. The first pair of booties I wore exploring the Brera Neighborhood and found this cool news stand. The booties are tope with punch out detail. I paired these with ripped denim, sleek blazer and designer tee. I love this red mini purse too! Perfect when traveling light.
The second pair are chelsea boots in cognac. I paired these with my black denim with raw edge hem. I love the cognac and black together. Sipping coffee at this place was a dream by the way.
Lastly, I styled the ankle strap heal with my skinny jeans, classic trench and designer tee. I love mixing the formal heal with jeans and a trench. Totally gives your casual look an upgrade and somehow heals just make me feel stronger. The only downside, is the heel occasionally gets stuck in the traffic grates. City problems. But no reason to shy away. This one packs a lot of bang for the buck.
Walmart has this awesome option of next day delivery. I'm pretty much intrigued by the whole idea. I can order a pair of jeans or this bag, for instance, select next day shipping and boom, it arrives at my house the next day. How do they do that? While I'm not sure how its done, I know I love it. I'm 10 orders in and loving it still. Whatever hasn't fit or worked for me, I easily printed a return label online for a seamless return. I love how efficient Walmart is with next day shipping and having a variety of items to choose from.
1, 2, 3, Which is your favorite look?
Thank you Walmart for sponsoring this post!