Give the gift of balance this Christmas season!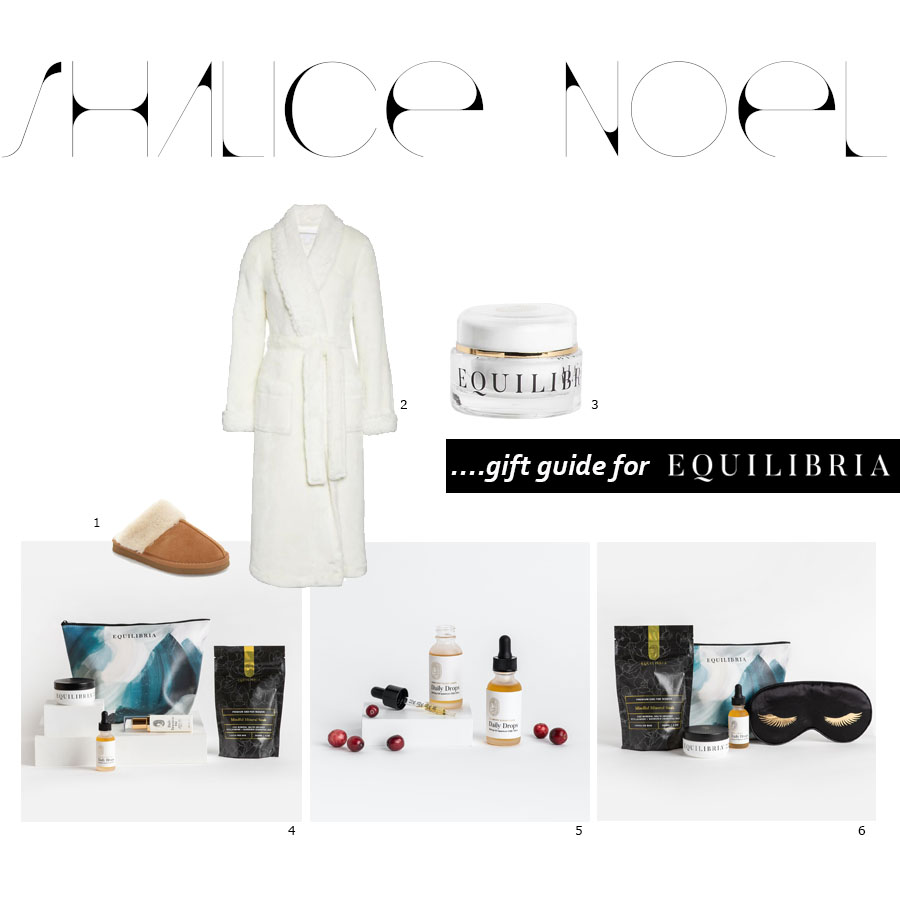 It's gift giving time and its a great time to gift yourself and a friend cbd! I'm a huge fan of their oils, gels, relief cream and rollers. I just checked and their calming rollers are out of stock! I do not leave the house without either of these products. If you're sensitive to taste, try the cranberry or mint drops and let me know which is your favorite!
Use Code ShaliceNoel for 15% off buildable discount!
WHO: Equilibria CBD
WHAT: CBD oil is sourced from a flower. This flower is hand-picked and full of flavonoids, phytocannabinoids, and terpenes. What I find cool is how it works in the body.

3 Main Products:

Daily Softgels: These are taken like vitamins and are slow release. I take one after dinner or before bed. I sleep SO WELL. 

The Daily Drops: The drops are one of their fast acting products and the one I use most often. I hold the oil under my tongue for 30-60 seconds before swallowing to bypass the digestive system, which means fast absorption and faster results!  If I know I have an intense conference call or the general 4pm crazy hour, I make sure to "microdose" with the daily drops. I feel like the amount of oil in a full dropper is too much, so I'll do 1/2 a dropper, usually at lunch. It tastes like the plant TBH. And the experts tell me that if it doesn't taste like the plant, you probably have a bad source of CBD. Always check your sources! 

Relief Cream: This topical cream is for targeted relief. It has arnica, menthol, and a whopping 500mg of CBD in it! Reid takes the relief cream for his sore shoulder. He has tried so many things and this is the only cream that has brought relief. He even sleeps well on those nights his shoulder is acting up and he uses the cream. It's a powerful cream that has helped my mom's sore ankles and dad's sore knees. I personally use it for period cramps, sore back, sore neck from holding Levi and sore feet after a day of wearing heels. (Sometimes you need to suffer for fashion.) 

WHERE: It is federally legal and single-sourced from a 1,100 acre organic farm in Colorado. All CBD is NOT created equal–there's a lot of sketchy stuff out there, but their products are made on their organic farm from start to finish, ensuring each batch is 110% safe. They adhere to medical grade production standards–because you deserve the best!

HOW: Be patient because it may take up to three months to regulate the dosage and see your best results. I've been taking it since the end of January and am already noticing differences in my mood and focus. Stay consistent.
Equilibria is created by women for women. More exciting products to come! Click here for more information about Equilibria. Their motto is "For Women, By Women." 
Buying Tips:
What should I do, a one-off or subscription?

I'd recommend the subscription of the Balance Box for the best value. Don't worry, you can cancel at any time! I just buy the relief cream as needed. I just gave my mom one; she loves it!
Last but not least, they have given me a code to share with you!
USE CODE SHALICENOEL for 15% off your first order. A subscription is the smartest option. Thank you for reading this. Forward any questions!

As per FDA guidelines, Equilibria is not intended to diagnose, treat, cure, or prevent any ailments or disease. As always, consult with your physician before starting any new program that may interact with your current health plan.
Big thanks to Equilibria for sponsoring this post!