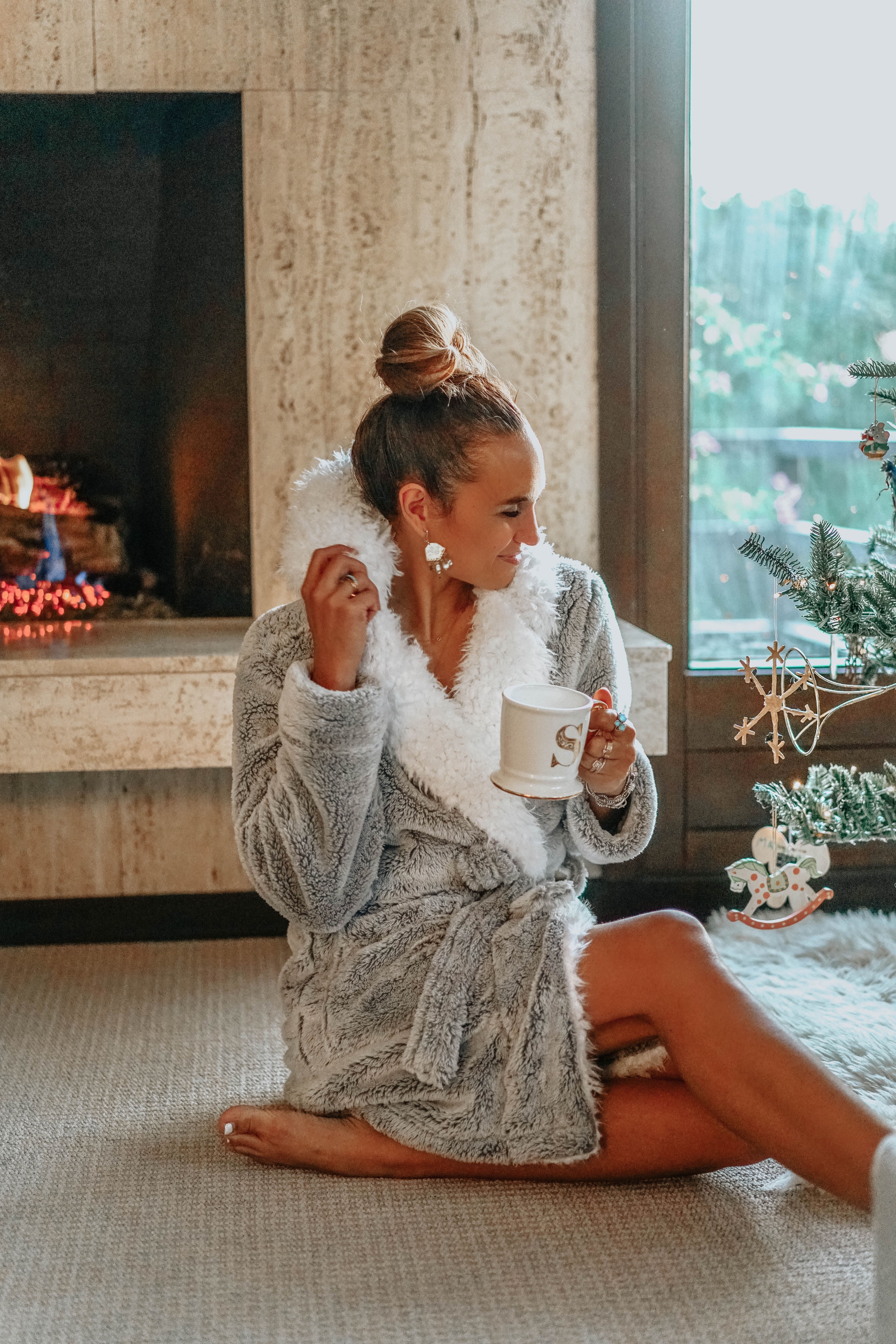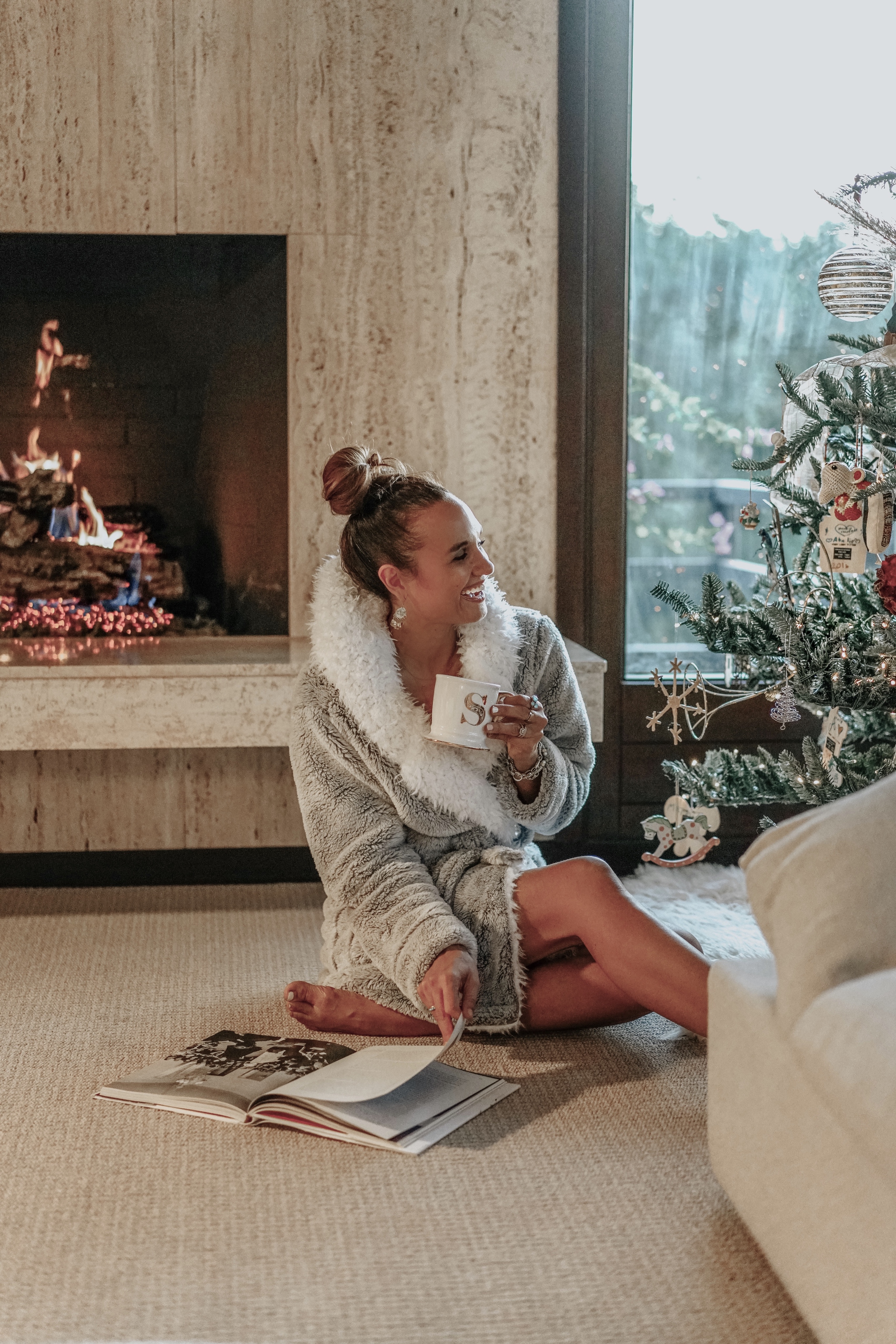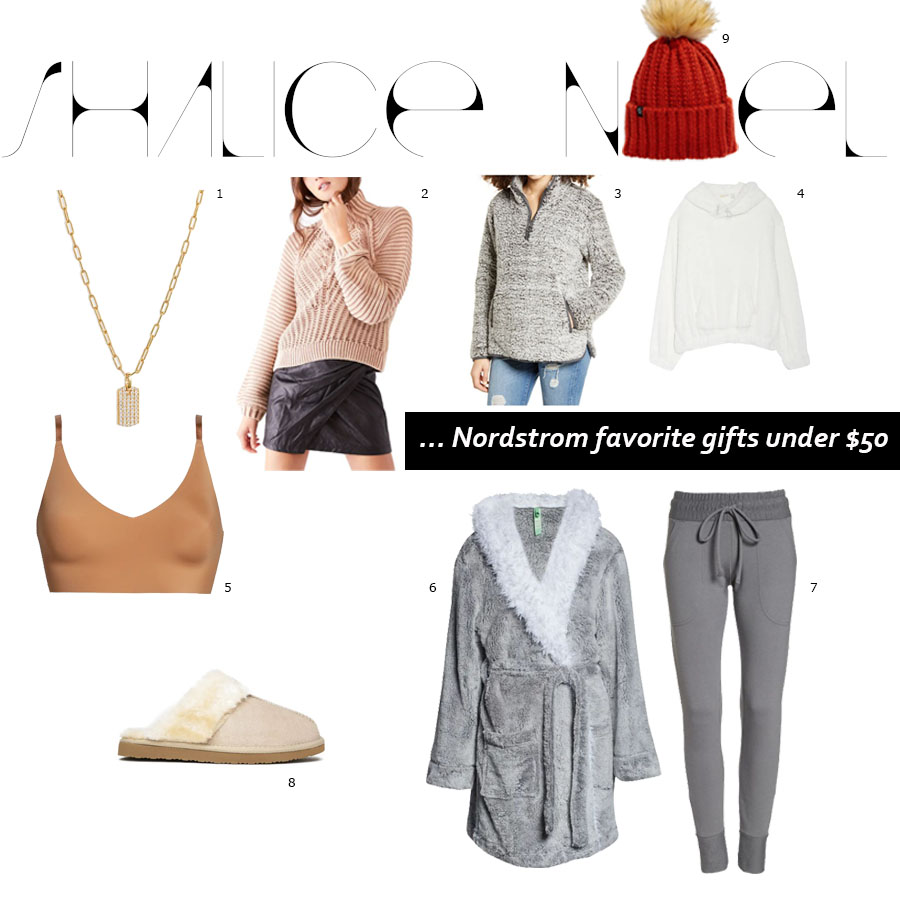 While Christmas is 29 days away, no worries, Nordstrom has some great gift ideas from $50! I am happy to report that contactless curbside pick up was a breeze and it even came with a free coffee or hot chocolate. I really liked the option to pick up in store as sometimes I need something RIGHT AWAY and can't wait. My team scoured the Nordstrom site to find only our top favorites under $50. Here's why we chose them:
I am living in these joggers, I bought them in black and I'm on day 3. Guilty as charged. Now, I want them in dark gray as well. After all, 2020 is the year of the jogger.
This robe is as fluffy IRL as it looks online. The faux fur trim on the hood and interior is sooo soft. While I don't really use the hood, I feel like ice princess when I wear it, and the kids give me extra hugs because it is THAT soft. Win-win.
If you're looking for a quality slip-on slippers without the hype or weird fit, look to none other than this $44 pair. Reid almost stole them tonight as I watched him tell me he needs another new pair. Yes, we can share shoes, thats for another blog post!
This bra was in my cart for 5 hot seconds before it was sold out again. It made it to the top 10 because ALL my blogger friends swear by it, its on sale, and that's why its sold out again! Crazy. I'm going to try and hope for a re-stock. I like the "bronzed" color.
I got so many compliments on this red beanie when I wore it in Omaha to visit my in-laws. There is something about a pop of red, and did I mention its $29?
The Wubby fleece pullover is that perfect pullover to wear after you ate 3 too many slices of pumpkin pie and want to watch the last scene from Love Actually. Comfy and under $40. Bam!
$40 Dog tag necklace, a perfect stocking stuffer for young and old, sold!
Click on the images to shop below:

A big thanks to Nordstrom for sponsoring this post! All opinions my own.