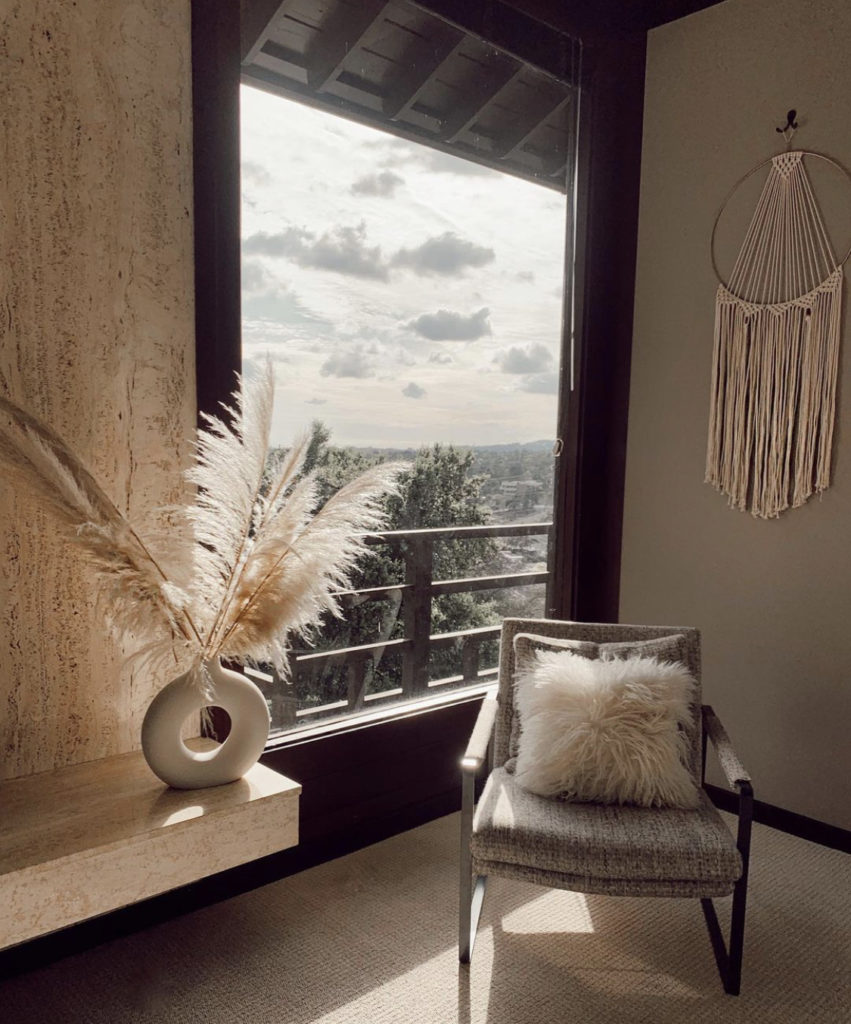 We have a family confession to make. We are closet house flippers. Those of you who have been with me awhile have probably noticed that we move and or buy a house more often than the average family. I have never really classified us as closet house flippers, but now that I think about it, we may need an intervention!
We started in Bucktown, a trendy little neighborhood in Chicago. Then we moved to Wheaton, a suburb of Chicago. Two years later, it was back to the city! Then we made the big move to Los Angeles. While renting in LA, we bought the Lake Arrowhead A-Frame. That was our first major renovation/remodel (a process that we kinda fell in love with!). After selling our A-frame, we bought our current home. We absolutely love this house and had intended to stay here long-term. But this past year ended up being so crazy, as everybody knows. Working from home full-time and doing school at home full-time made us realize that we really needed more bedrooms and our super unique house wasn't as kid-friendly as we had imagined. And as we longed to be within a day's drive of our extended family, we made the hard decision to sell our beloved home. If only we could pick it up and move it with us! (We are actually making photocopies of the building plans – maybe we will one day rebuild it.)
With that decided, we went through the stressful journey of selling our home, living in the house while selling, and holding off on purchasing a new home until our sale was more finalized. I've got tips and tricks for dealing with all these experiences at the end of the post!
After we decided to sell, the big question was where to go? We took a quick trip to Tennessee, as it was pretty central to both our families. So many people have been relocating there and the housing market is hot, which we learned the hard way. Everything we liked was either pending or sold. Then my best friend, who had just recently moved herself, called while we were in TN. She said the house next door to them just came on the market. We looked it up online and liked what we saw. It wasn't quite where we were expecting to go, but the house checked so many of our boxes. We quickly revised our Nashville trip itinerary and woke up early Sunday morning to drive down to see it. Guess where we drove? North Atlanta! The drive through Georgia was beautiful and we totally got that feeling–it felt like home. The fact that we knew the neighbors was the icing on the cake. So we put in an offer and by the time we landed back in LA, the offer had been accepted.
The new house is more traditional than we are used to. But we like to think we are purchasing this house with the kids' quality of life in mind. Our LA home didn't really have a yard … really more of a cliff. So we are trading in the beautiful California lifestyle for the green, wooded pastures of Georgia. I was technically born in Texas, so I guess I am a southern girl at heart. We are very thankful for our life in California and the wonderful years we had here! We'll definitely be traveling back often to continue the Shalice Noel line. More to come in the future, but for now, I'm off to pack!
Tips for Having a House on the Market and Moving:
Quick cleans are essential, but declutter first!! Quick cleans are much easier when there is less junk. Keep your counters clean throughout the week in case you have a last minute showing.
Strategize where you want to go. The easiest way to do this? List what is important to you! Community, Land, Design, Jobs? We are thankful for the North Atlanta area because we wanted land, but also access to a metropolitan area for Reid's career opportunities.
We can't wait to share more of the house, the pool, and this process. Add your questions in the comments and I'll answer. Thank you for being on the journey with us from Chicago to LA to now Georgia!
Lots of love.
xo
Shalice