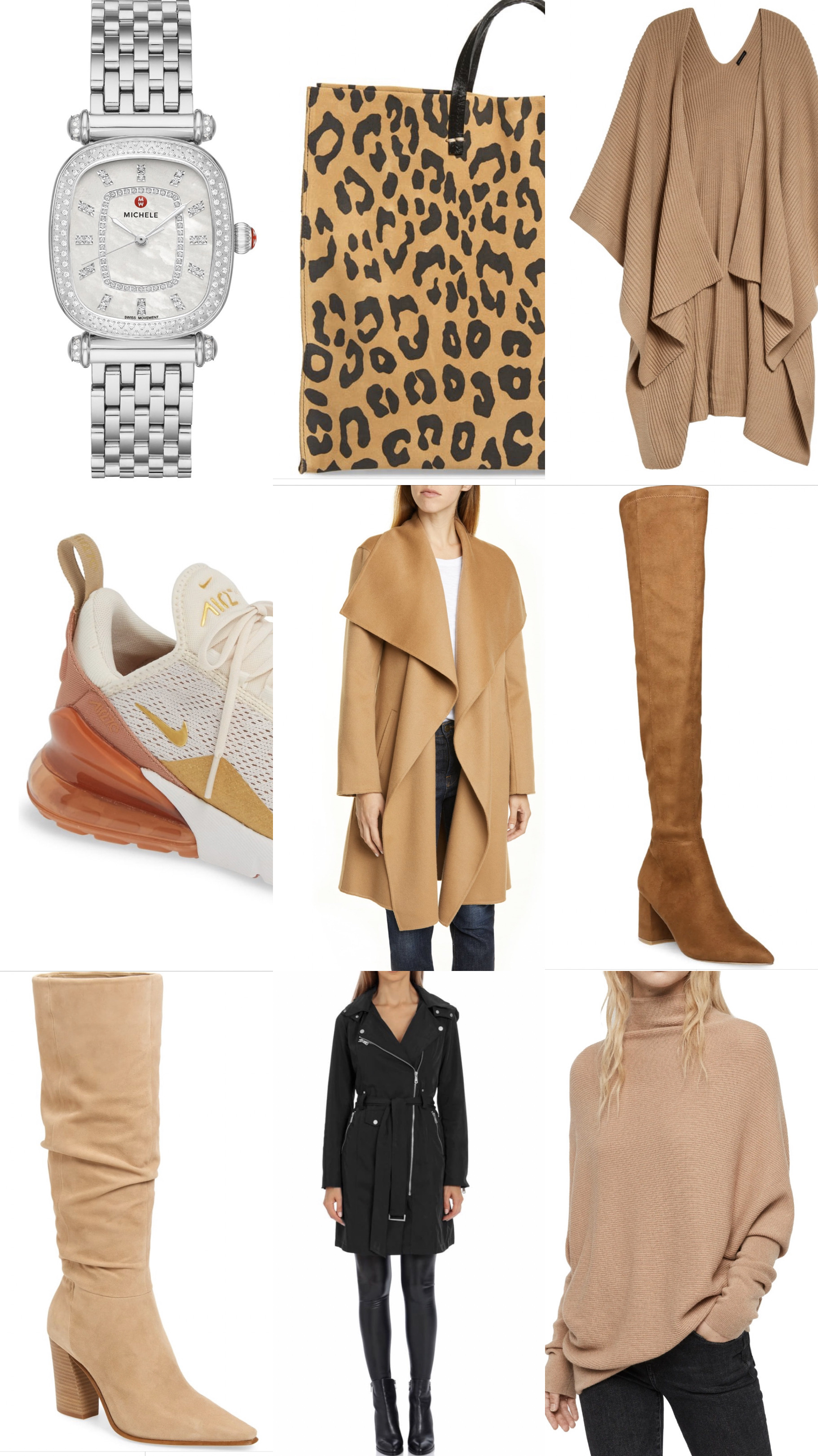 I love a good Michele watch on sale and neutrals that make getting ready in the morning easy with so many options.
Tip 1
Know your card status. Each card holder has a card status. It's based on how much you spend for the year. Save the date for when your status is able to shop!
Icon Early Access August 4-18
Ambassador Early Access August 7-18
Influencer Early Access August 10-18
Insider Early Access: August 13-18
Tip 2
Check out! As soon as you have your cart full, check out don't delay. I've lost many great anniversary finds because I was still shopping instead of checking out right away.
Tip 3
Buy now, return later! You don't want to loose your size and color selections. I like ordering everything on my list, trying it on at home and returning whatever doesn't look or fit right. You have to see it in person. So, order now, return later, and you'll thank me later!
Boots: Love these slouchy boots and missing fall weather!

Tops and Tees (Love this one for summer nights)

Sweater Knits and Cardigans

Activewear

NSALE Basics

Denim
I always pick a new pair of denim during the NSALE. It's a great time to score the latest premium denim styles at a discount. I like this pair of skinny jeans (with an oversized sweater) and these black jeans!

Home Finds (Kate stole this blanket from the living room because she loves it so much)

Kids/Baby (I bought Levi's car seat from the Anniversary sale!)

Teen (Atalie approved)

Men (I always shop for Reid during this sale)
RVCA shirt (he wears these a ton! // Paige jeans seem to fit him the best. // Zip Cashmere Sweater // There's just something about a men's henley! // Chelsea boot

Luggage (Ever needed new luggage but didn't want to pay full price? Here's your chance)

Beauty Picks (FYI we could all use some "me time")
LED light stim for wrinkles // Tula Skincare – cult favorite that my daughter's use too! // NuBody Toning Device – great for the abs // I love my SILK Pillowcase!// 1.25″ curler – $53 off!