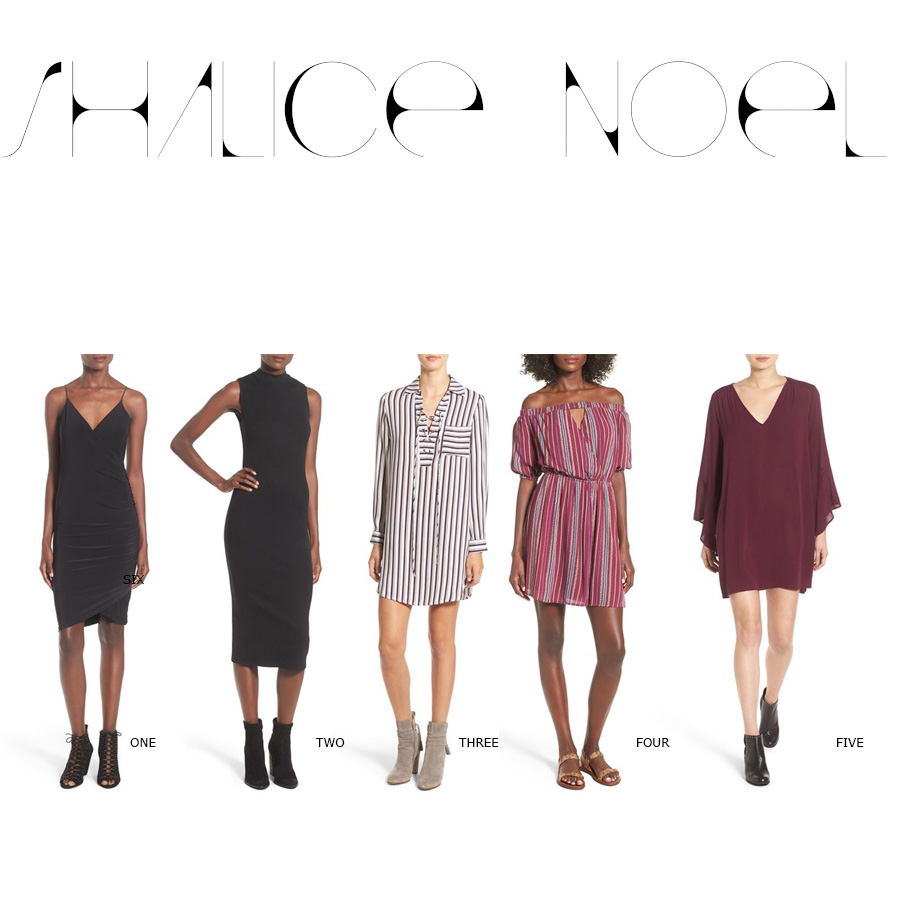 For those of you shopping the Nordstrom Sale, yes its finally public access which means you don't need to be a Nordstrom card holder to shop. Yay! Prices go up August 8. 
Here's my top 5 under $50 dresses: 
1. Spaghetti strap dress ($39)
2. Leith mock neck midi ($38) and THIS cowl neck midi.
3. Lace up shirt dress  with slouchy boots. YES.
4. Stripe OTS not from the Nordstrom sale but under $50
5. Lush shift dress $31 great with booties and wedges 
heels SAM EDELMAN / I'm also crazy for THESE HEELS