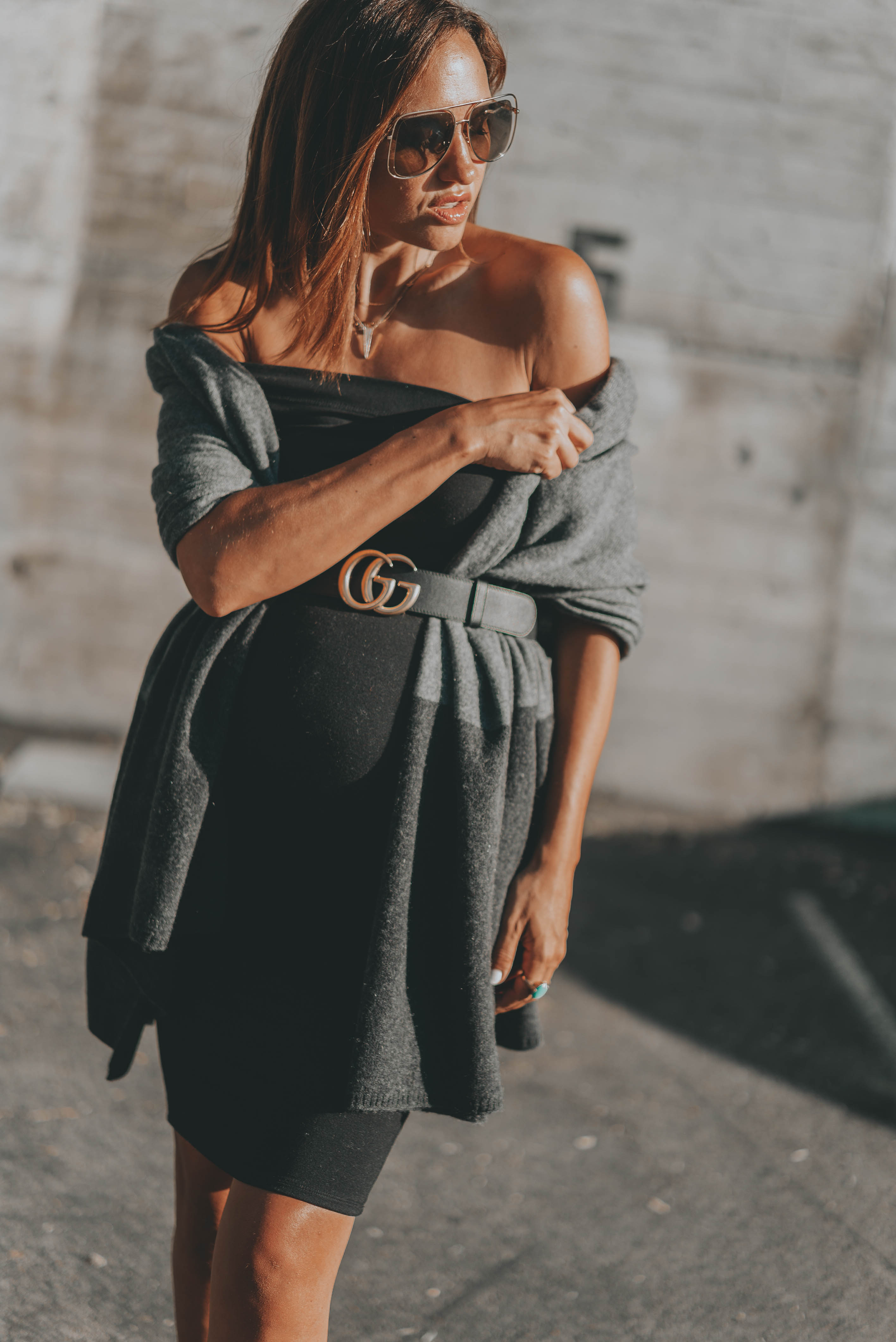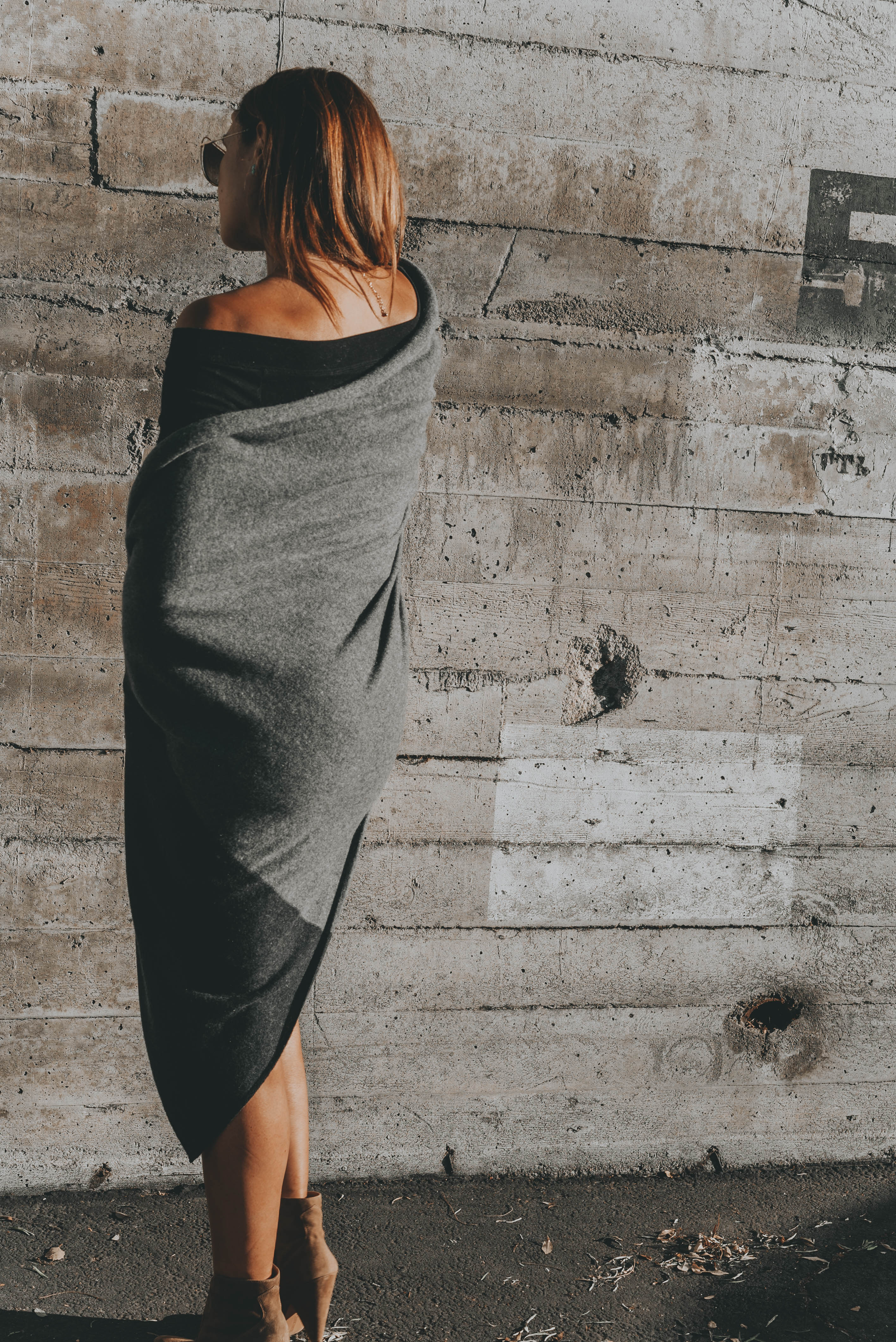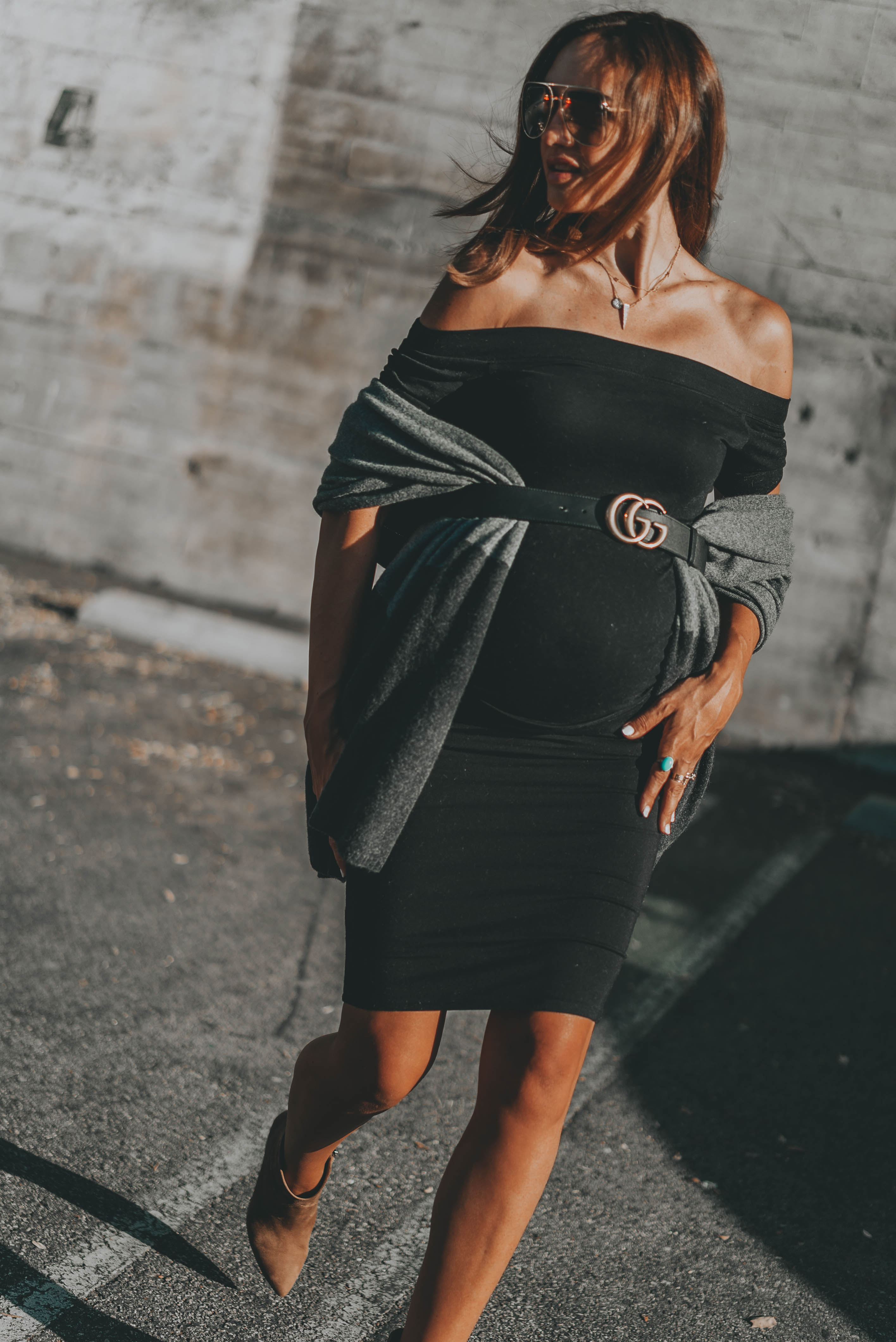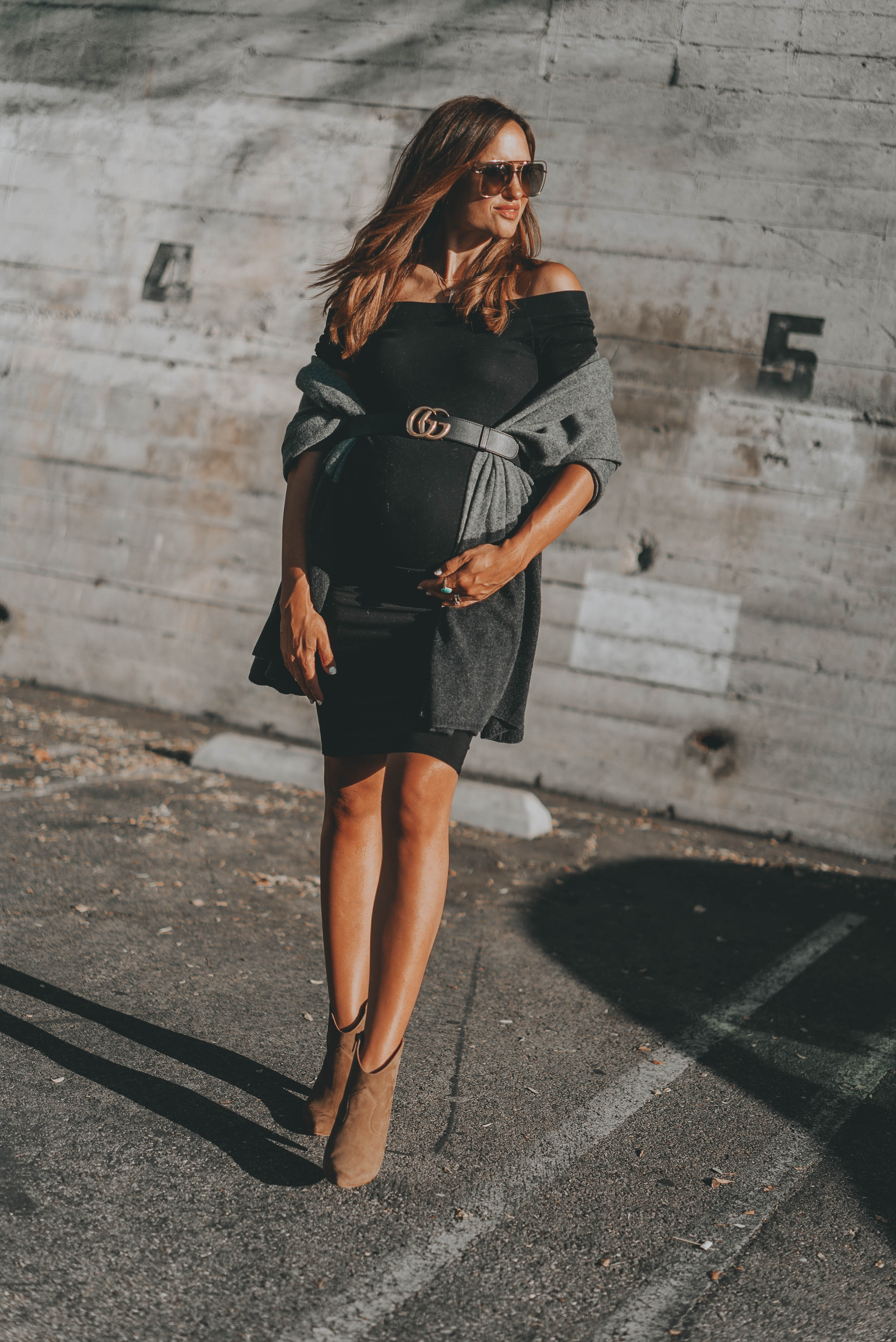 More Scarves and Wraps on Anniversary Sale

Reid texted me from work to tell me he found the perfect concrete wall to shoot. I happened to pick up this CASHMERE WRAP at Nordstrom that day. Perfect I thought. We will ditch the legos all over the floor of the house (can you tell I'm annoyed?) and head over to the wall after dinner for that golden hour. Girls, find a guy who looks for walls for you on his way home, supports your dreams, and isn't afraid to change diapers, etc, I digress.
About this wrap, I think every year I treat myself to a cashmere wrap at the Anniversary Sale. I'm sort of a wrap junkie. I love them belted crossed held and really I blame living in Paris for 3 months after college. The Parisians really know how to dress and how to wrestle a scarf into the chicest of knots. It's an art. Here, I just belted it and called it a day. It's incredibly soft, love the everyday classic two-tone gray, and size!
Just don't forget it on the airplane!
xo Shalice
cashmere wrap (now $125 or $189 after the sale!) // top HM  and SIMILAR // skirt Storq SIMILAR  or this dress also works // Gucci belt /// sunnies // booties (fit TTS!) // turquoise ring similar